Happy Wednesday! Megan here.
Weather check: Probably just stay home.
Status check: I'm hitting the end of my winter fundraising campaign, and first of all, THANK YOU to everyone who's brought me closer to making this locally owned local news outlet sustainable. Also – welcome to all of you new subscribers! I'm so glad you're here. There's still time to buy in to a smarter Sioux Falls, if you feel so inclined:
This week, I'll tell you about a program helping adults with disabilities take the stage. I'll also explain how streets got plowed despite plow-driver shortages, county spending and how you may soon be voting whether to give the mayor a raise.
And now, news:
CITY
Why you may soon decide if the mayor, council get raises
Simplified: A measure to let voters decide on raising the mayor's salary to $195,000 per year passed its first hurdle Tuesday night. Here's what you need to know.
Why it matters
The motive for the measure, according to co-sponsor Councilor Marshall Selberg, was a desire to both bring the mayor's salary closer to that of city department heads and a hope that higher pay will attract the "best and the brightest" to seek public office.
There are currently 22 city employees who make more money than the mayor.
City councilors' salaries are tied directly to the mayor's, so any increase will impact the nine council members as well. Their pay would rise to $29,250 – an increase from the current rate of $19,612.
The public gets the final vote on whether these city leaders get a raise.
"People are always hesitant to potentially touch the pay of elected officials just because of the optics," said Councilor Greg Neitzert, co-sponsor of the amendment. "This proposal, if we approve it, it would just submit it to the voters, and the voters would decide."
---
COMMUNITY
This Christmas play features actors of all abilities
Editor's note: DakotAbilities clients will be identified by first name only to respect their wishes and privacy.
Simplified: DakotAbilites and the Black Hills Playhouse are working together to put on a Christmas play that helps people with disabilities take center stage.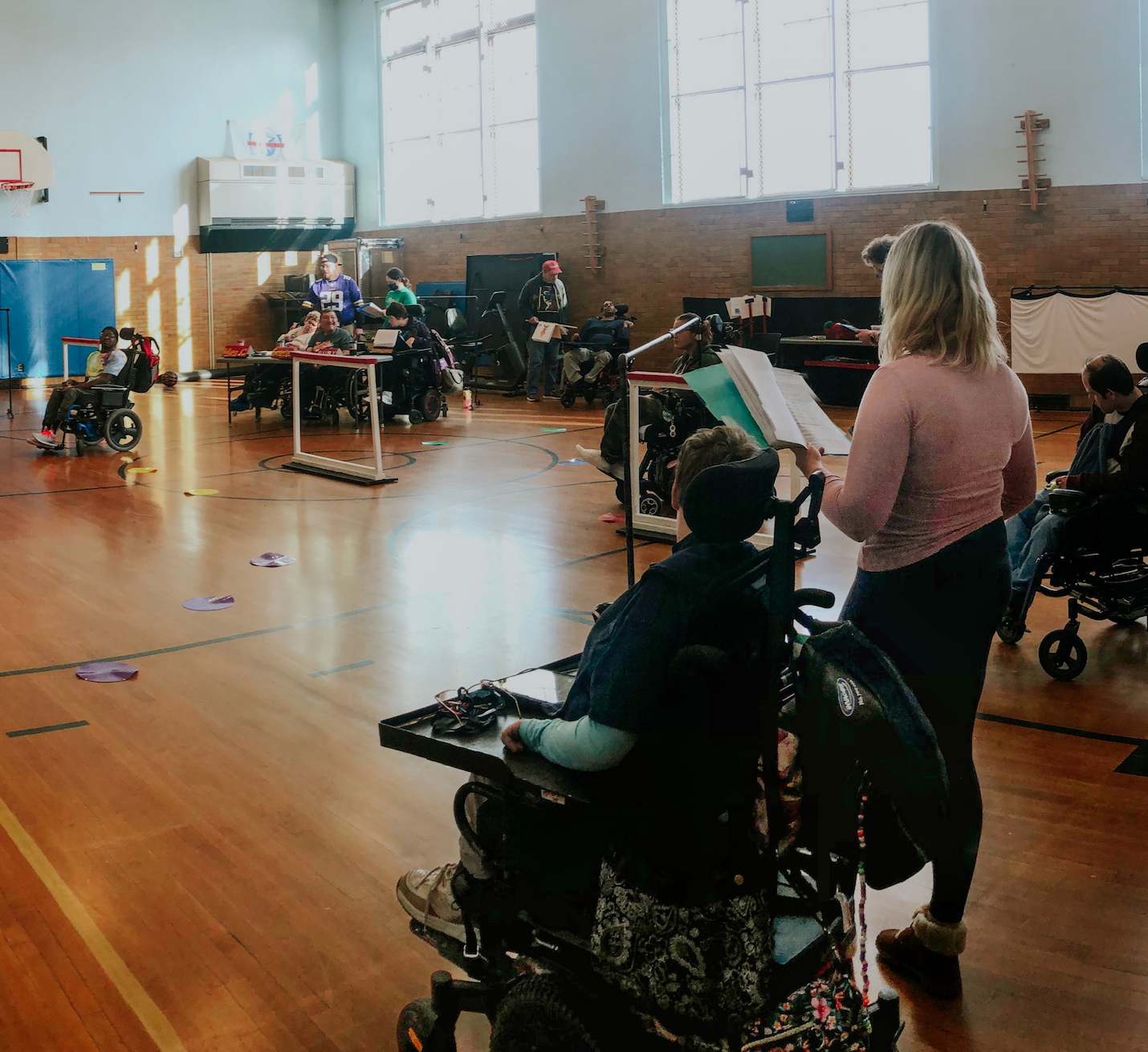 Why it matters
Actors in the play are given whatever accommodations they need, from mobility help to cues in their ear to pre-recorded lines that allow people who are nonverbal to participate.
The play is also a way for the people who rely on DakotAbilities to connect with one another in new ways and bring them out of their shell, Director of Development Jennifer Hoesing said.
This partnership gives people like Josh a chance to be in a play for the first time.
"(I like) the music, dancing and talking on the mic," Josh said.
And learn what this upcoming performance means to them.
---
SIMPLIFIED PRESENTS
How the Midco Foundation is helping local nonprofits
This is a paid piece from Midco.
Simplified: The Midco Foundation has been helping nonprofits in Sioux Falls and other communities for decades, and they have another opportunity now for organizations to apply for grant funding.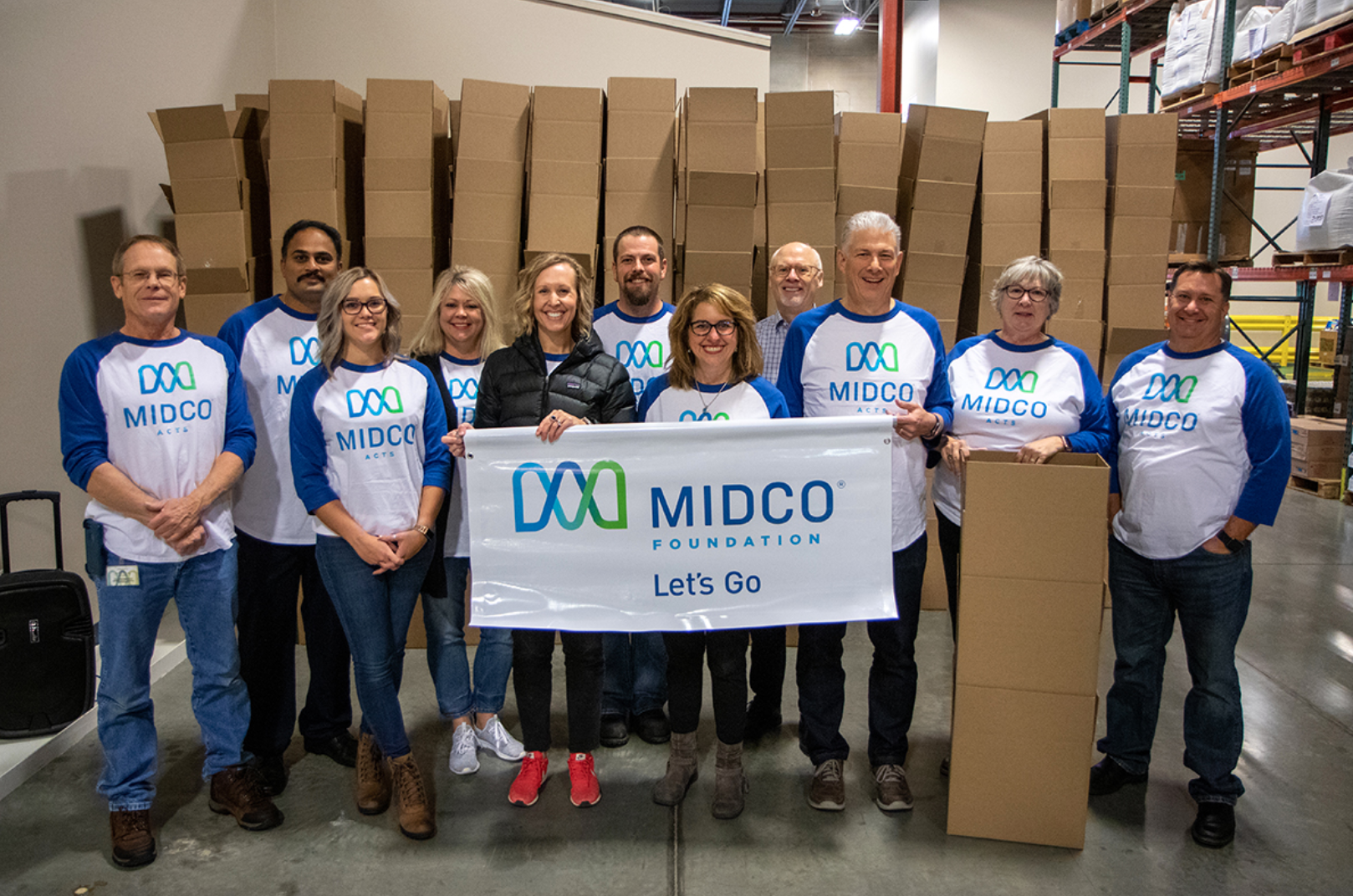 Why it matters
The foundation – founded in 1987 to provide funding assistance to charitable organizations – offers grants twice per year.
The grants range from $1,000 to $5,000 typically, and the types of projects and organizations funded vary widely.
The foundation's mission isn't tied to a specific type of nonprofit or charitable cause. Rather, it's there to help with the greatest needs at a given point in time.
"Our driving force is really simple – just be a force for good in our communities," said Wynne Haakenstad, executive director of the Midco Foundation.
See some of the organizations the Midco Foundation has supported and learn how nonprofits can apply for grant funding.
---
TL;DR
Super simplified stories
---
COUNTY
Minnehaha County has $37.5 million in federal relief funds to spend – and three times that in requests
Simplified: Minnehaha County has $37.5 million in federal coronavirus relief funds through the American Rescue Plan Act (ARPA). But – as commissioners learned Tuesday – they've got three times that amount in funding requests.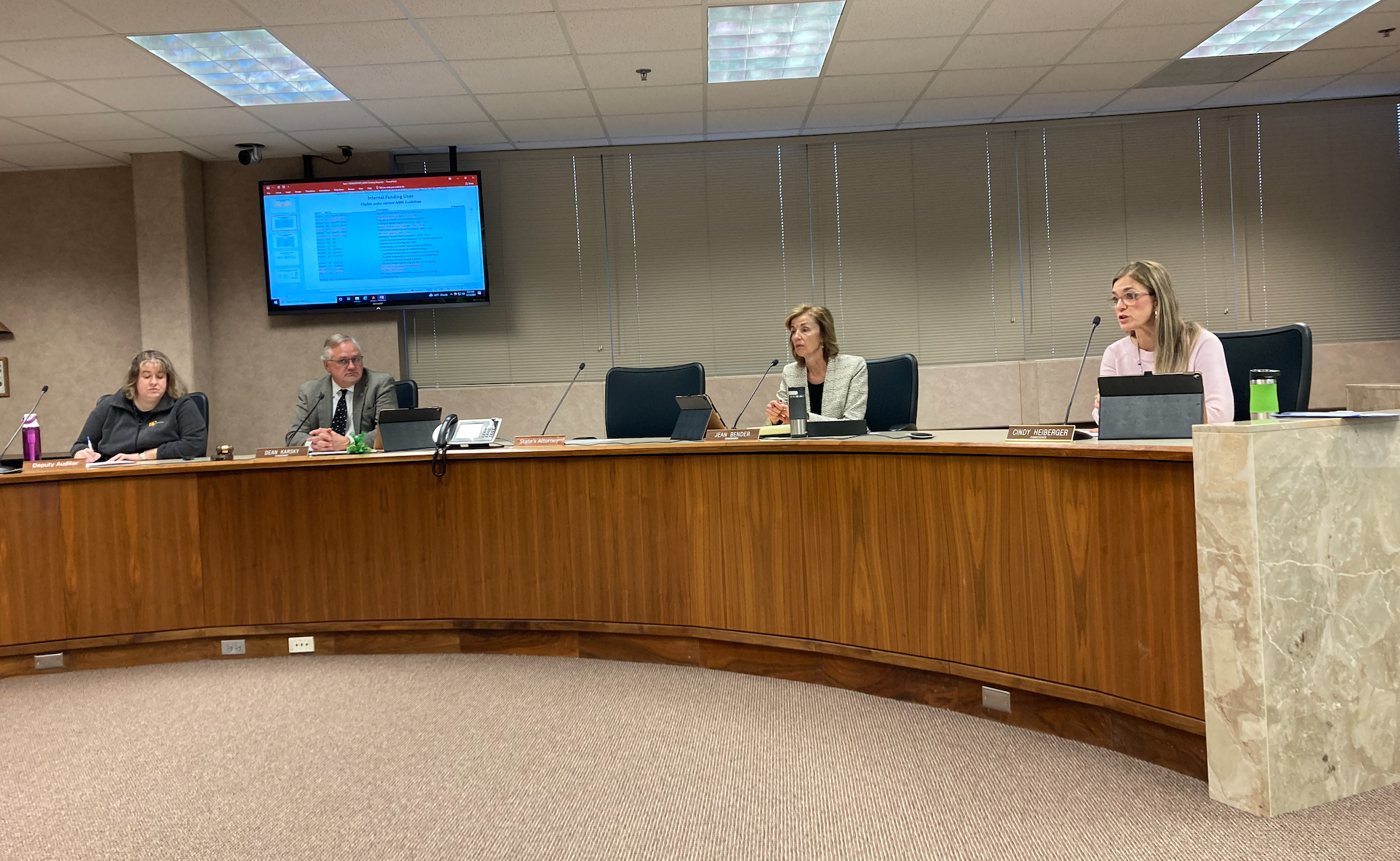 Why it matters
This is money that came directly from the federal government to the county, which means it's up to the county to make sure spending follows the rules laid out in ARPA (e.g. much of the money spent has to relate in some way to pandemic impacts).
In total, there are approximately $66 million in requests from groups outside the county – primarily focused on improving water infrastructure.
Additionally, there are $26.5 million in county costs that could qualify for the money. And if legislation loosening how ARPA funds can be spent passes Congress, there's another potential $21.2 million in proposed projects on the table.
"The need is great, and resources are limited," County Commission Chair Dean Karsky said Tuesday.
Here's a closer look, along with next steps for the county.
---
SIMPLIFIED PRESENTS
Give the gift of cleanliness this Christmas
This is a paid piece from Silverstar Car Wash.
Simplified: If you're looking for some last-minute gift ideas, stocking stuffers or ways to treat yourself this season, Silverstar Car Wash has you covered.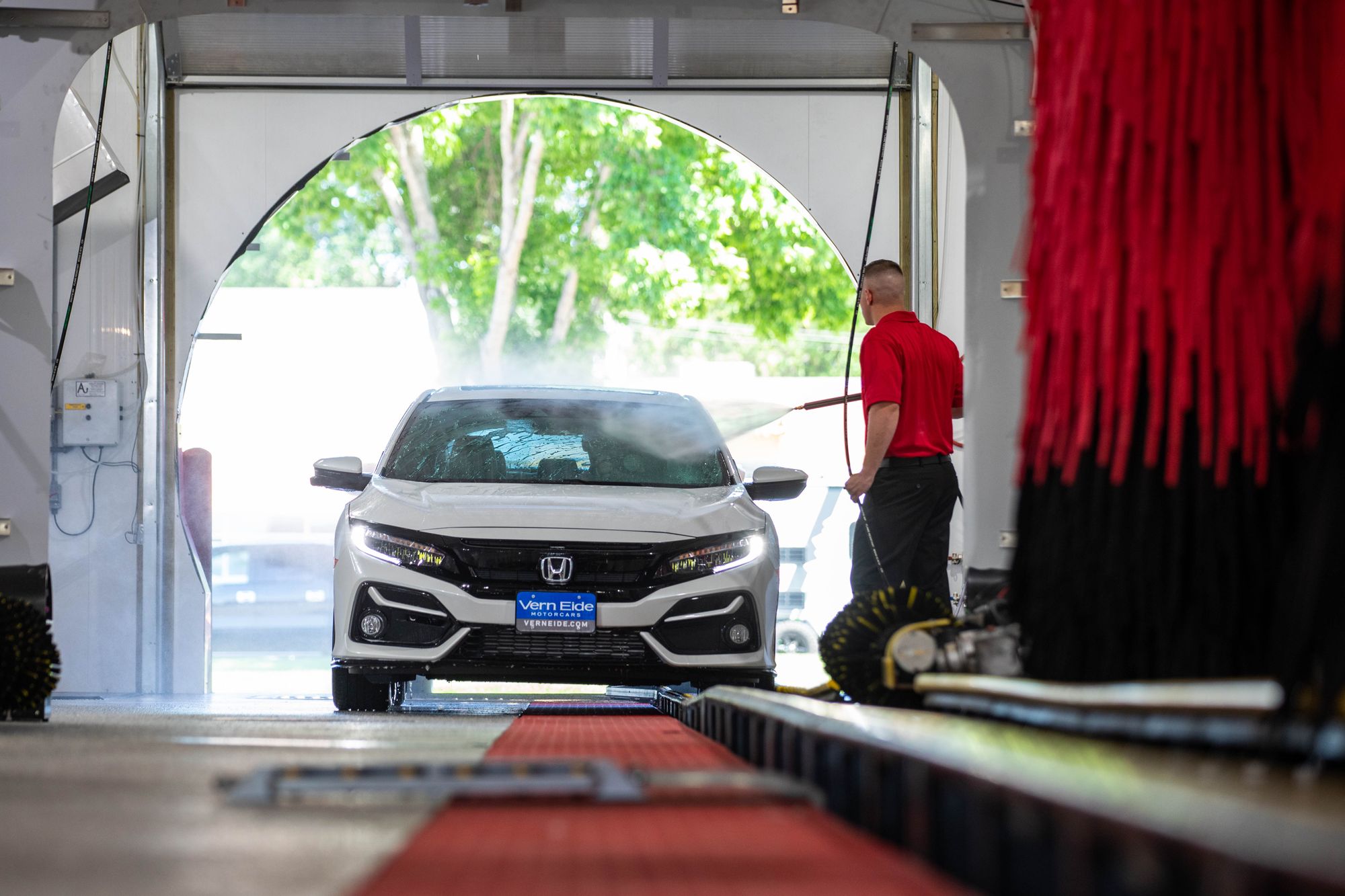 Tell me more
Silverstar is offering a discount on gift cards. Customers can get 25% off a gift card purchase online between now and Dec. 24.
Why it matters
Winter can be tough on cars, with snow, sleet and salt on the roads.
Silverstar gift cards are also a practical gift for the people in your life who aren't looking for more items to fill their homes, and, let's be honest, we all know someone who could use a clean car.
And, when you buy a Silverstar gift card, you're also supporting a local business.
"Our gift cards make great stocking stuffers, and they're a way to give someone in your life a chance to experience Silverstar's superior quality car washes," Regional Manager Andrea Vetos said.
How can I find a Silverstar gift card?
They can be purchased online through Dec. 24.
---
CITY
How streets got plowed despite driver shortages
Simplified: Most years, Sioux Falls has between 25 and 30 seasonal snow plow drivers, Street Manager Dustin Hansen said. This year, the city has seven. But, despite the shortages, Hansen said they're making it work to get streets cleared.
Why it matters
Sioux Falls saw about 10 inches of snow last week, leading to school cancellations, travel advisories and a snow alert calling for all city streets to be plowed.
In order to clear snow, the street department called in help from a number of other city departments including the landfill, water reclamation, and parks and recreation.
When it comes to staffing, the city took a bit of a double hit this year. It's not only short on seasonal workers, Hansen said, but several contractors who usually work with the city didn't renew contracts this year.
"A lot of them did not come back this year because they were concerned they weren't going to be able to get the operators (to fulfill the contract)," Hansen said.
Busy. But I'll let them tell you.
---
THIS AND THAT
Stuff to do:
Listen to Christmas music. The annual Christmas at the Cathedral concert takes place Thursday through Sunday at St. Joseph's Cathedral. Details here.
Combine fire and ice. BronzeAge Art Casting is hosting a Fire + Ice event and art market from 5:30 to 8 p.m. Saturday. It's a free event for all ages, and you can watch molten iron be poured throughout the evening.
Visit Santa's castle. Meet the jolly ol' elf himself from 5 to 9 p.m. Friday-Sunday at the old VFW building on Minnesota Avenue. Details here.
Get a little witchy (and wizard-y). DaDa Gastropub is hosting a Harry Potter-themed "DaDa After Dark" event Saturday starting at 9 p.m. with decor and cocktails based on the boy who lived.
---
What I'm falling for this week:
---
Ask me about the Simplified Welcome Guide
This will come out early next year as a one-stop resource for information on the forces shaping Sioux Falls from information on how local government operates to community resources to city history to "Sioux Falls-isms" that show the local culture.
Ask me how your business can get involved. Just reply to this email, and I'll send you more info.
---
Become a member
Has Sioux Falls Simplified made you feel smarter about where you live? Consider buying in to a smarter Sioux Falls by becoming a member and offering financial support to the no B.S. journalism you've been reading here.