Happy Wednesday! Megan here.
Weather check: No winter storms!
This week, we'll look at why we won't know much more about the downtown parking ramp for some time. You'll also learn what doctors want you to know about a measles outbreak in the Midwest and how the city's doing in planning the future of public transit. Oh! And don't miss our weekly events guide and some Super Simplified Stories.
And now, news:
Why we don't know if anyone has applied to buy downtown ramp
Simplified: The city won't say if or how many developers have expressed interest in buying or leasing the unfinished downtown parking ramp on 10th Street. Here's why.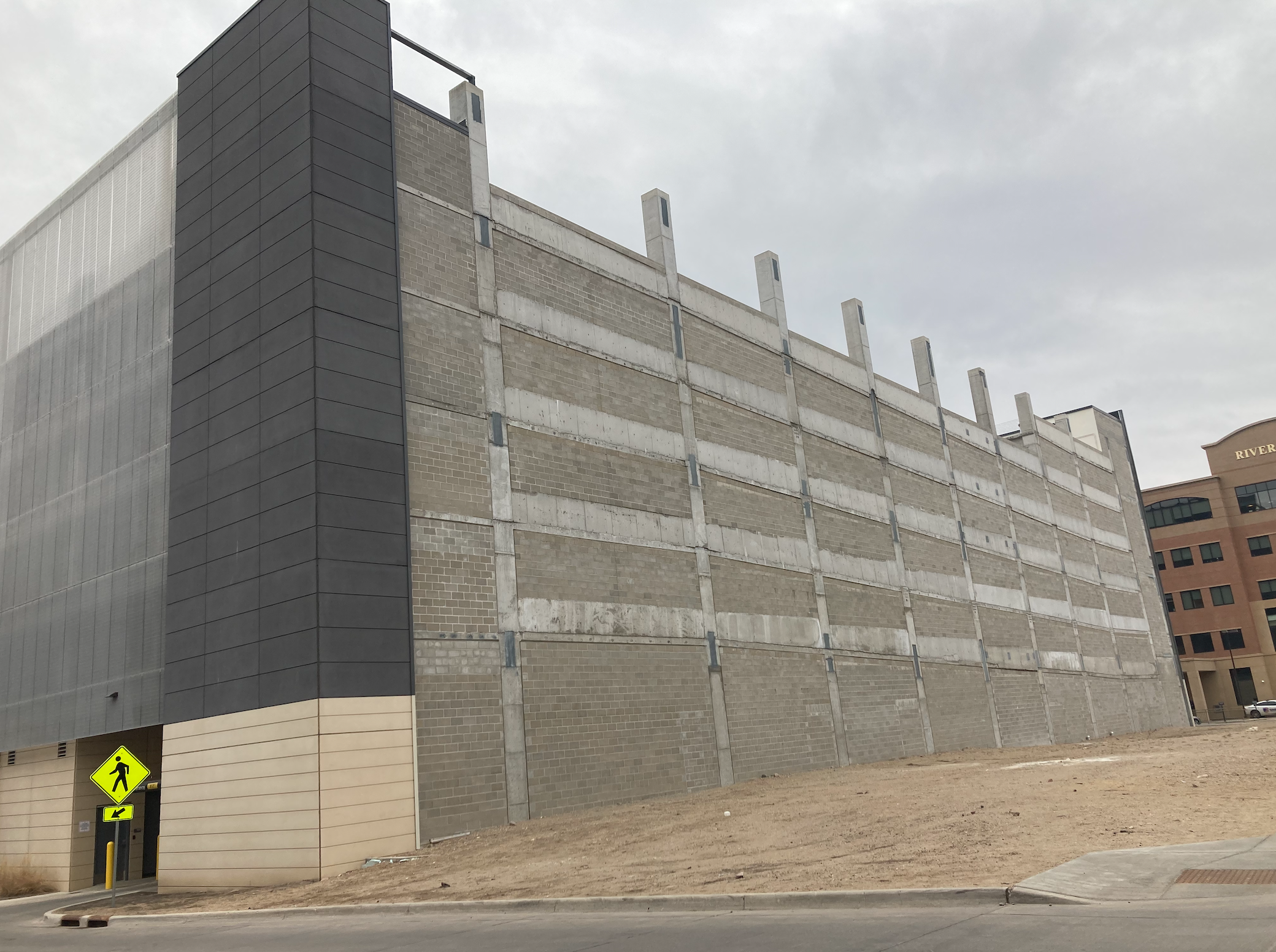 Why it matters
Sioux Falls taxpayers have already invested more than $22 million on the ramp – which has a storied history after the first development plan failed, ultimately resulting in a $500,000 settlement.
Now, with the previous development agreement put to bed, the city is ready to sell (or lease) the ramp to someone with a vision for the property that aligns with the city's.
When the city initially opened up applications back in October, it set a date of Jan. 7 as the first date it'd review any submitted proposals. Now, past that date, the city says it won't release any information about applications (including the number received) until an application has been selected and negotiations are underway.
"Ultimately, this is how we set up the process," said Dustin Powers, community development coordinator for the city.
Why not release more info?
It comes down to the process the city chose for the potential sale. Though, Mayor Paul TenHaken recently told Sioux Falls Simplified there's been a "tremendous level of interest."
---
What doctors want you to know about a measles outbreak in the Midwest
Simplified: Measles cases are on the rise. The disease hasn't shown up in South Dakota yet, but here's what local doctors are watching and want parents to know.
Why it matters
Measles was widely considered an eradicated disease, but cases are back on the rise largely due to an increase in vaccine hesitancy and disruptions to usual well-child visits caused by the pandemic.
There are at least 20 cases in the upper Midwest right now, mostly in Minnesota, said Dr. Leah Heidenreich, a Sanford pediatrician.
It might not sound like much, but measles is highly contagious. And often the early symptoms are similar to other less-severe respiratory illnesses, making it tough to identify until it's already progressed quite a bit.
"It's hard to know it's measles until you see that rash," Heidenreich said.
What does measles look like?
And what should parents know right now?
---
How K-12 schools illustrate growth in the Sioux metro
This is a paid piece from the Sioux Metro Growth Alliance.
Simplified: If you want to see if a community is growing, an easy place to look is the schools. Sioux Metro schools have seen growth across the region, with some districts growing by 20% or more in the last five years. Here's a breakdown.
Why it matters
More people in a community leads to more kids in the local schools. And while there are lots of ways to measure population and economic increases, a growing school system is a good indicator that a community itself is growing.
School districts in the metro have seen consistent – and sometimes tremendous – growth over the last five years, with nine of 11 districts showing an overall increase between Fall 2018 and Fall 2022, per South Dakota Department of Education data.
That growth in K-12 schools has also meant new development in regional communities. Several districts have added new school buildings, and, along with those new schools come new housing developments, restaurants and more.
"We've got many ways to measure growth in the region, but seeing the number of kids in K-12 schools continue to increase is so heartening," said Jesse Fonkert, president and CEO of the Sioux Metro Growth Alliance. "It just shows that growth is here to stay."  
Get some specifics here.
---
TL;DR
Super Simplified Stories
Save the date. The Sioux Falls School board this week set the 2023 election for Tuesday, May 16. Board Member Cynthia Mickelson's term is coming to an end, so voters will get a chance to either replace or re-elect her this spring.
Spread some ideas. Applications are now open for TEDxSiouxFalls. Got a cool idea or an issue you're passionate about? Learn more and apply here.
Ain't no party like a pad party. The 13th Annual Pad Party drive will be collecting menstrual products (and cash) between now and Martin Luther King, Jr. Day. Learn more on how to donate here.
The Active Transportation Board needs members. The city needs applications for its new ATB which will oversee suggestions to the city council about improving transportation for bikes, runners, and other forms of "active" transport. Learn more and apply here.
The festival is still on. After merging with Lutheran Social Services, the Multi-Cultural Center will still host the Festival of Cultures this year. June 10 is the current tentative date.
---
How to prioritize strengthening yourself this new year
This is a paid piece from Barre3 Sioux Falls.
Simplified: It's not about losing weight. It's not about changing yourself. It's not about "new year, new you." It's about giving yourself time and space to find strength and power within yourself. Meet Barre3's January Commitment to Self.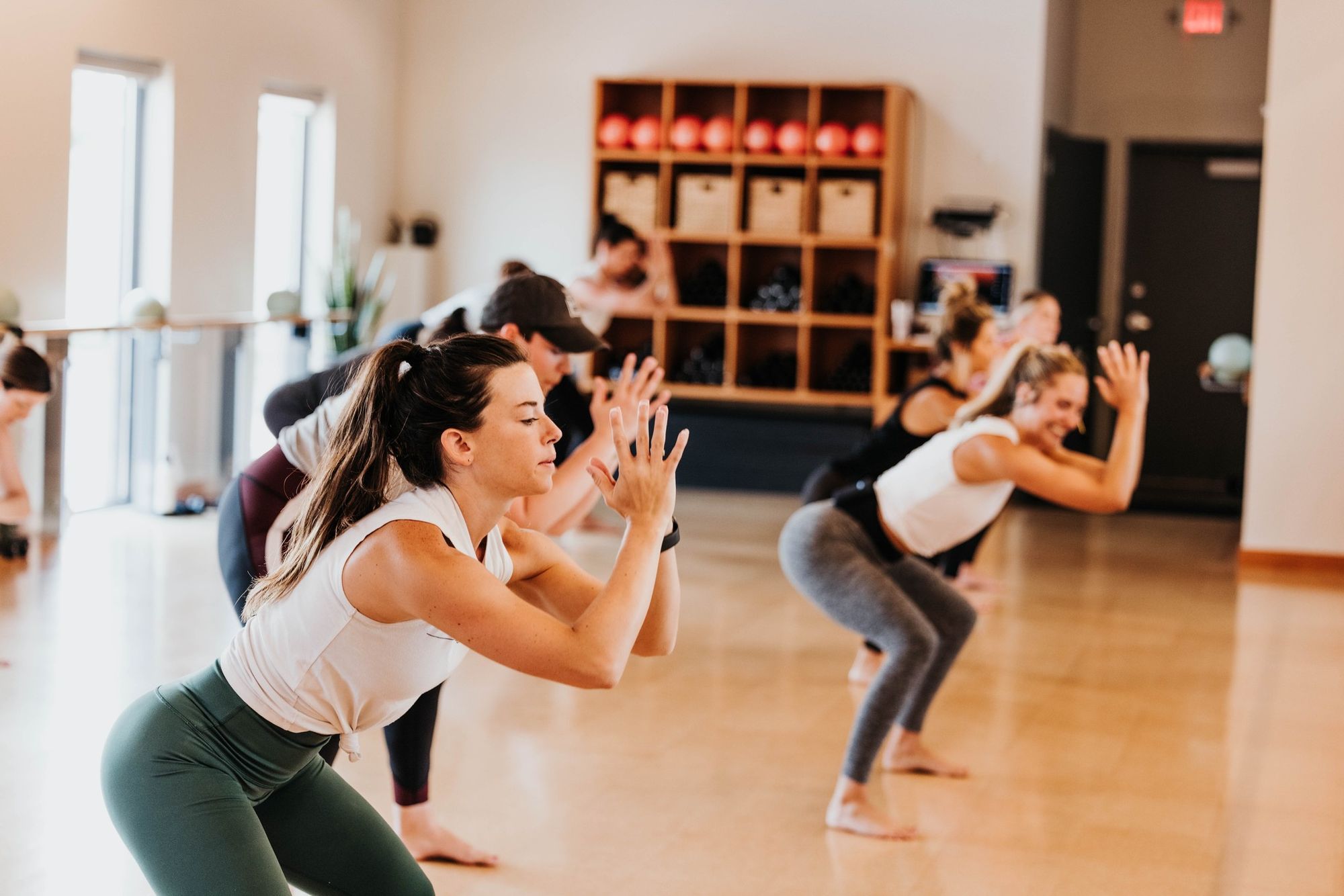 Why it matters
Barre3 is a workout that combines strength, cardio and mindfulness. It's focused on feeling balanced and empowered rather than on pushing yourself to the limit or changing your body.
During the month of January, Barre3 Sioux Falls is hosting a three-week long Commitment to Self event in which folks are encouraged to commit to three classes per week.
New memberships are 50% off throughout the month, and those who do will be entered into a drawing to win a free year-long membership to Barre3 – a more than $1,400 value.
"You often hear new year new you, but you're already more than enough just the way you are," Co-owner Amanda Roder said.
And learn how to join the January Commitment to Self program here.
---
How officials hope the transit development plan hopes will increase bus ridership
Simplified: The Sioux Falls Transportation Planning department is moving forward with a hybrid model for the bus system to increase ridership with a $1.7 million budget for next year. Here's what changes they're planning to make.
Why it matters
The Sioux Area Metro (SAM) saw a decrease in ridership during the pandemic. Numbers still haven't rebounded, according to Sam Trebilcock, the city's transportation planner.
The new transit development plan hopes to increase ridership by introducing more technology, continuing on-demand services and changing the scheduled routes, which Trebilcock says haven't been updated in decades.
The new plan also hopes to increase the service area of SAM since only 59.5% of the city is covered by transit services.
"When people kind of leave your system and have to find different ways to get around, they need a reason to come back," Trebilcock said.
What does the new model look like?
And what other changes are coming?
---
Stuff to do: Jan. 11-17
---
THIS AND THAT
What I'm falling for this week:
---
Become a member
Has Sioux Falls Simplified made you feel smarter about where you live? Consider buying into a smarter Sioux Falls by becoming a member and offering financial support to the no B.S. journalism you've been reading here.