Happy Wednesday! Megan here.
First thing's first: This issue is sponsored by The Mint.
The Mint is an NFT newsletter for all. This free, twice-weekly newsletter aims to educate and entertain on the intersection of business and this exciting new technology of NFTs (non-fungible tokens, which the folks at The Mint say are the biggest tech innovation since the creation of the iPhone). Subscribe here.
Weather check: Feelin' hot, hot, hot.
Status check: I'm always looking for stories about cool people doing cool things. Is this you? Someone you know? Send tips to megan@sfsimplified.com (or hit reply to this email).
This week, we simplify the latest data on food insecurity in Sioux Falls. We've also got the latest intel on the future of the downtown parking ramp, as well as a look at Sioux Falls schools' newly approved budget. (Oh, and don't miss a peek at the new black bear exhibit!)
And now, news:
What's next for the unfinished downtown parking ramp?
Simplified: The unfinished parking ramp at 10th Street and Mall Avenue will see some temporary updates until a new development partner can be found. Here's what the city's planning to do with the space until a permanent solution is ready.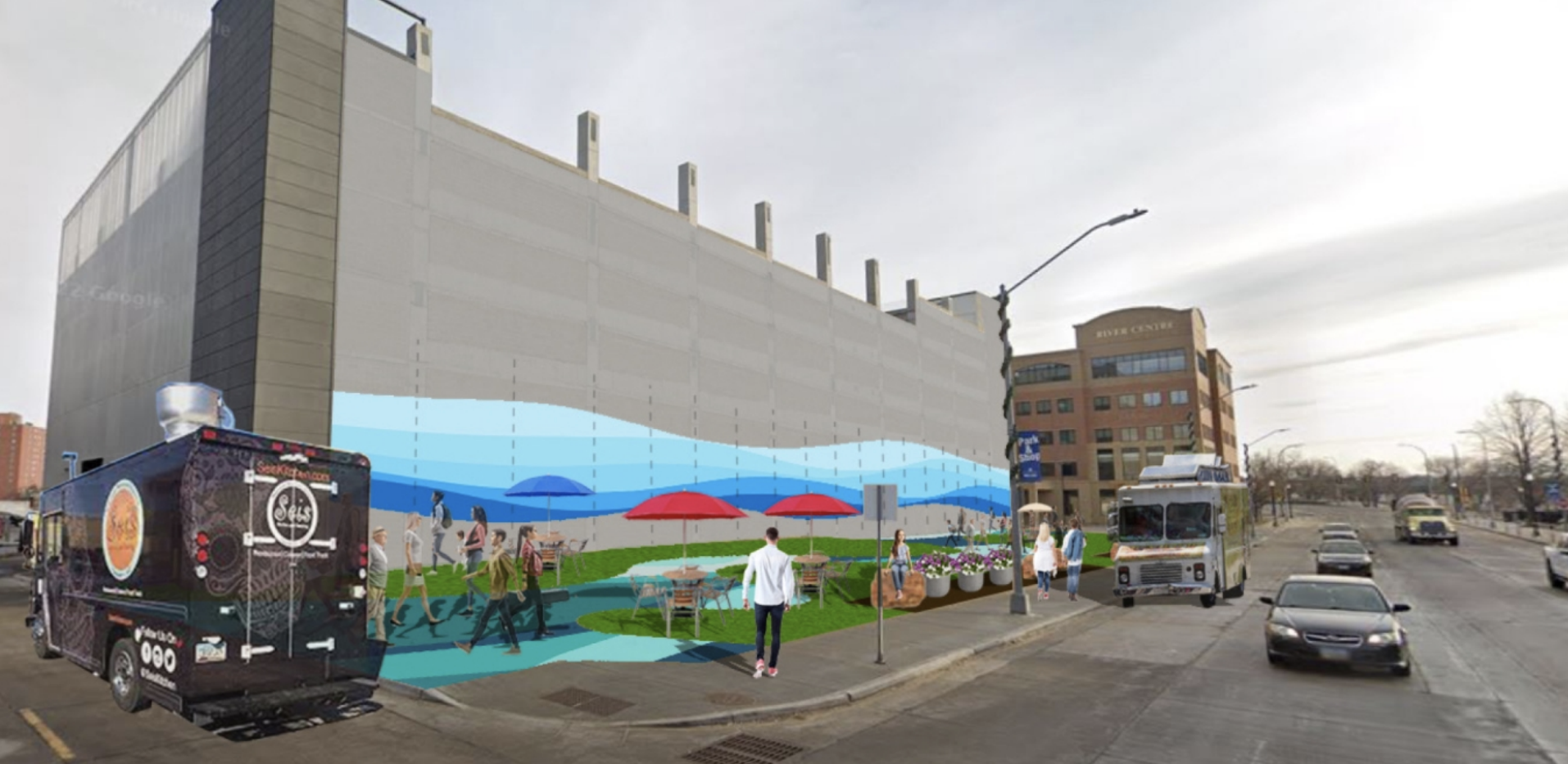 Why it matters
The ramp has been sitting unfinished for years as the city was stuck in legal limbo with the project's initial developer. Earlier this year, that lawsuit settled, paving the way for the city to move forward with someone new.
In the meantime, the city wants to make temporary improvements for outside the ramp, including walking spaces, seating, murals, and space for food trucks. It's not yet clear what these temporary improvements will cost.
Moving forward, the city hopes to find a new development partner later this year, said Erica Beck, chief of staff for Mayor Paul TenHaken. Those decisions could happen as soon as October or November, with construction starting no earlier than fall 2023 in the "best-case scenario."
"It is exceptionally critical that when we solicit interest again, we are all on the same page, and we are all confident in what our expectations are," Beck said. "Because, quite frankly, the development community wants to know that."
So what's the temporary plan?
---
More kids are going hungry in Sioux Falls as food deserts persist
Simplified: More kids are going hungry in Sioux Falls today than four years ago, according to newly released data from the Augustana Research Institute and Sioux Falls Thrive. The data also showed the persistence of food deserts that disproportionately affect low income residents and people of color.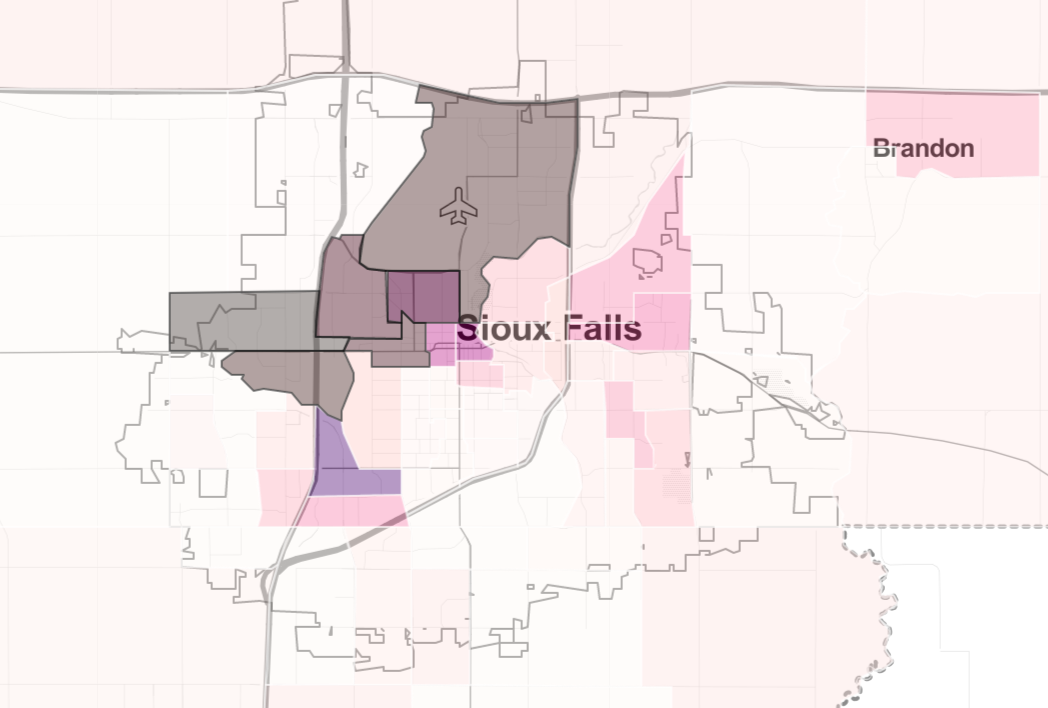 Why it matters
As many as 1 in every 6* kids in Minnehaha County are food insecure, meaning they don't have consistent access to enough food for a healthy, active life, per USDA definitions.
A new study released Tuesday by Sioux Falls Thrive also showed that more than 24,000 people in the city live more than one mile from the nearest grocery store.
The study also tracked the types of food available in food deserts compared to areas of town with closer access to supermarkets. Stores in food deserts were less likely to carry fresh or frozen fruit and vegetables.
"Yes, we are a generous, wonderful community, and it's a great place to raise kids," Thrive President Michelle Erpenbach said. "But we have children in this community who are hungry, and that's our reality."
*The actual number is 17 percent in the 2022 study, up from 13 percent in 2018.
What else does the data show?
---
What to know about the new black bear exhibit
This is a sponsored piece from the Great Plains Zoo & Delbridge Museum of Natural History.
Simplified: Black bears Charles, Jenny and Marshmallow have a new home at the Great Plains Zoo. Here's a look at the new exhibit's features, as well as how you can help more animals see upgraded habitats in the future.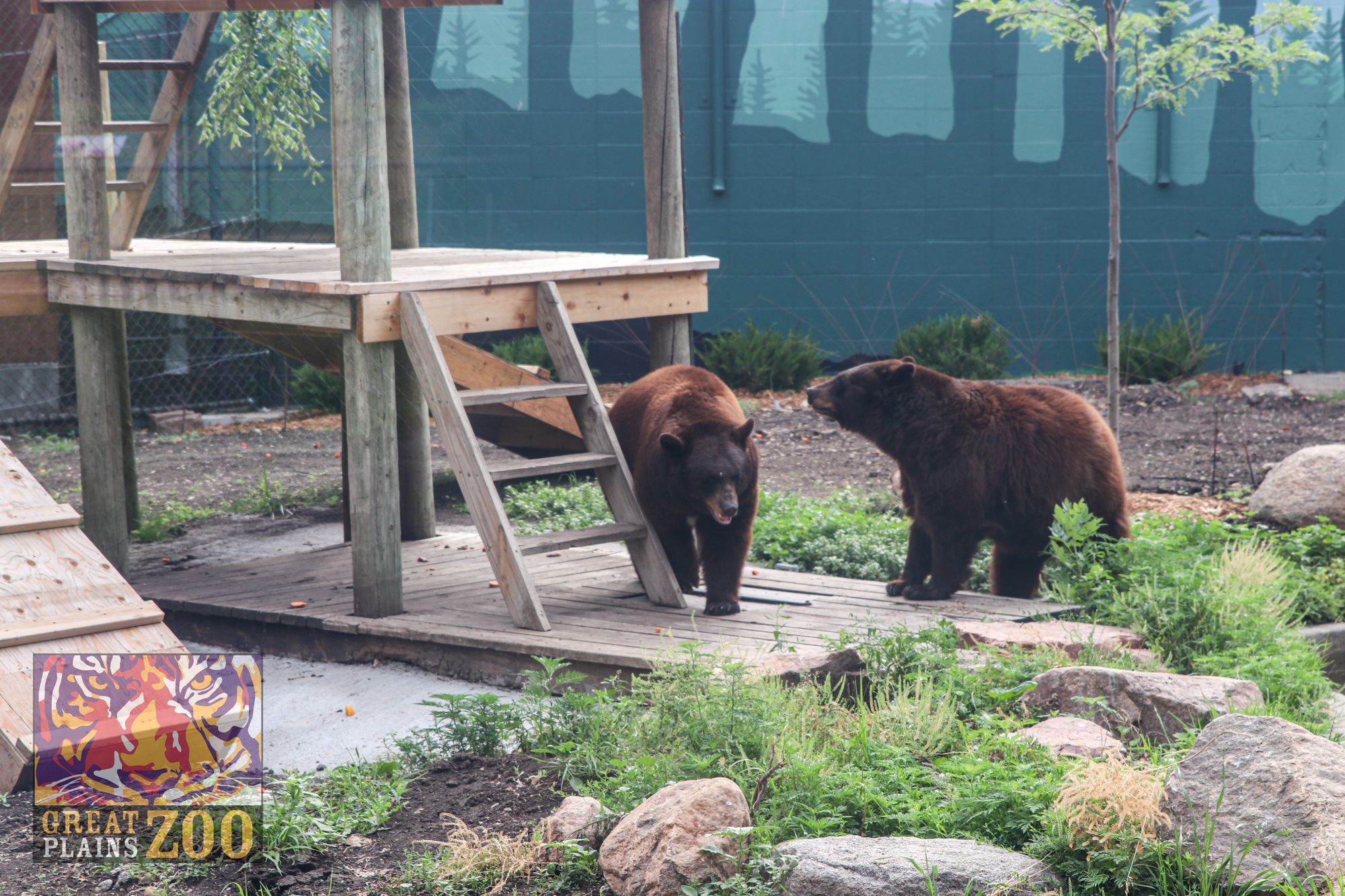 Why it matters
The zoo strives to not only meet, but exceed requirements for certification from the Association of Zoos and Aquariums when it comes to animal habitats. The previous black bear exhibit was aging, and aesthetically, it wasn't up to modern standards, said Denise DePaolo, director of PR and engagement.
The new exhibit gives the bears more space for playing and climbing, and zoo visitors will have a better look at the action through a new viewing window.
Updating the exhibit was only possible because of the zoo's donors. You can help the zoo give more animals updated homes by attending the annual Expedition Zoo Falls event later this month.
"It's so important for the zoo that this event is well-attended," DePaolo said. "It's really an opportunity for the community to come together."
Tell me more about the new exhibit
See some of the new features, and get the details on Expedition Zoo Falls here.
---
TL;DR
Super simplified stories
Sioux Falls sees increase in officer-involved shootings. Between 2004 and October 2021, there were eight officer-involved shootings in the city. In the nine months since, there have been six, according to a report from the Argus Leader. The most recent was Monday afternoon near Sixth Street and Cleveland Avenue.
💧Give feedback about Falls Park's future. The city wants your feedback on what you want to see in the city's namesake park in the future. You can attend in-person workshops Wednesday afternoon or submit interactive feedback online. Details here.
Council approves ambulance price hike. City Council on Tuesday gave final approval to an 8.6 percent rate increase for ambulance services.
Suicide prevention nonprofits merge. Nonprofit Survivors Joining for Hope will now be a part of Lost&Found. The merger expands the mission of Lost&Found to include outreach to youth as young as 10. More here.
---
What's in Sioux Falls schools' $300 million budget
Simplified: Sioux Falls school board members on Monday gave final approval to a more than $300 million budget for the coming fiscal year. Here's a look at what's included and what the budget means for taxpayers.
Why it matters
The school district includes about 25,000 Sioux Falls kids, all of whom are directly impacted by this budget (from the salary of their classroom teacher to their textbooks).
This budget also includes a decrease in the tax levy, meaning property owners in Sioux Falls will pay about $0.12 per $1,000 taxable valuation less in school taxes in 2023 than they paid in 2022.
A 6 percent funding increase from the state also helped Sioux Falls bump its starting teacher salary to $46,000. And teachers across the board will see about a 7 percent salary increase, according to data presented Monday.
What's in the budget?
And what happens next? More here.
---
THIS AND THAT
---
What I'm falling for this week:
---
Become a member
Has Sioux Falls Simplified made you feel smarter about where you live? Consider buying in to a smarter Sioux Falls by becoming a member and offering financial support to the no B.S. journalism you've been reading here.