Happy Wednesday! Megan here.
First things first, this issue is brought to you by Millennium Recycling.
Millennium Recycling accepts single-stream recyclables from waste haulers, residents, and commercial sources across the region. As Sioux Falls grows, they continually educate and innovate to help our community recycle more! Learn what you can (and can't) recycle on their helpful blog here.
Weather check: Really $#%@*#!* hot. Just drink lots of water, wear sunscreen, and stay in the AC when you can.
Status check: Are you enjoying this smarter, easier local news? Share this newsletter with a friend. The more people reading, the more news we'll be able to provide!
This week, I'll simplify the latest in an ongoing conflict between a proposed pork processing plant and a ballot measure aimed at shutting it down. You'll also hear how schools are getting creative to fill special education teacher positions this year, and you'll learn about a new potential partnership between two local nonprofits.
And now, news:
Let's unpack Sioux Falls' slaughterhouse drama
Simplified: A group fighting the construction of a new pork processing plant received enough signatures to get a ban on slaughterhouses to a public vote. Meanwhile, the company behind the proposed plant believes it has found a way around the potential ban.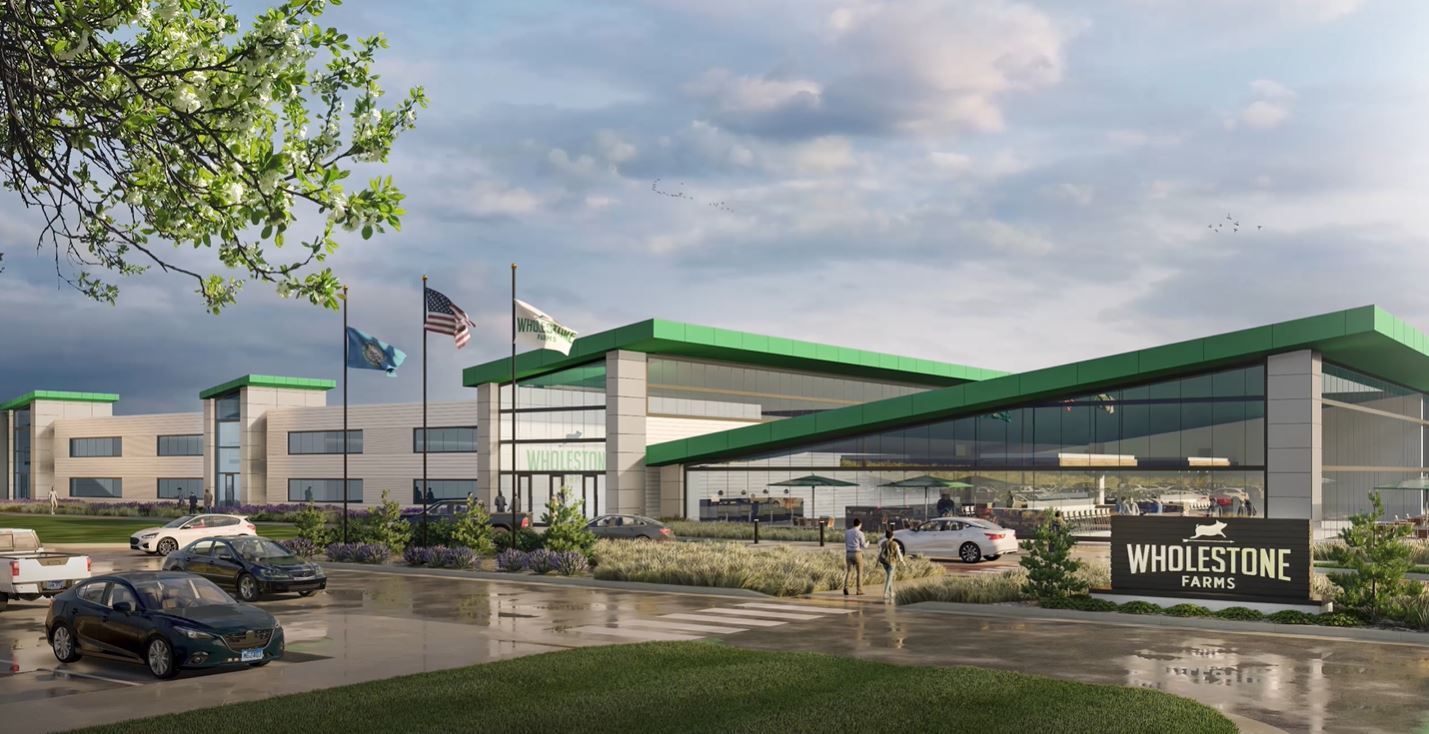 Why it matters
Last week, City Clerk Tom Greco announced that the city had received and validated a petition to ban future slaughterhouses. That means the group behind the petition – Smart Growth Sioux Falls – got enough signatures to get on the ballot. Voters will get to weigh in in November.
Days after the ballot petition was filed, Wholestone Farms – a Nebraska-based pork producer – announced plans for a custom butcher shop, set to open in October.
The idea is that by opening before the election, Wholestone will be an existing slaughterhouse, not a "future" one, and thus, not affected by the new measure if it passes.
"It's a way to preserve our option to build on our site in the future," said Luke Minion, board chair for Wholestone Farms.
How did we get here?
Yeah, there's a lot to unpack. Let's hear from the key players and sort things out as best we can here.
---
How Sioux Falls is navigating a shortage of special education teachers
Simplified: The Sioux Falls School District has had to get creative this summer to fill open positions, especially when it comes to special education. Here's a look at what they're doing.
Why it matters
The district has hired more than 200 teachers for the coming school year, including about 45 special education teachers, according to HR Director Becky Dorman.
But by the end of May, Dorman said she realized she had exhausted the entire pool of certified applicants for special education openings.
To help bridge the gap, the district has added a few financial incentives to entice teachers with special education certification to take those positions. It was enough to convince several – including Lowell teacher Allie DeJong – to move from a regular classroom to a special education job.
"If that pay increase hadn't been there, I don't know that I would've gone back quite yet," said DeJong, who worked several years in special education before switching to teach kindergarten in 2020.
What incentives are there for special education teachers?
And how's hiring going in other areas?
---
How Midco is bringing 10G connectivity to Sioux Falls
This is a paid piece from Midco.
Simplified: Midco's Fiber Forward investment is underway in Sioux Falls, which means some local customers are already on their way to enjoying next-generation internet speeds. Here's a look at what's next (and when you might be getting faster speeds at your house).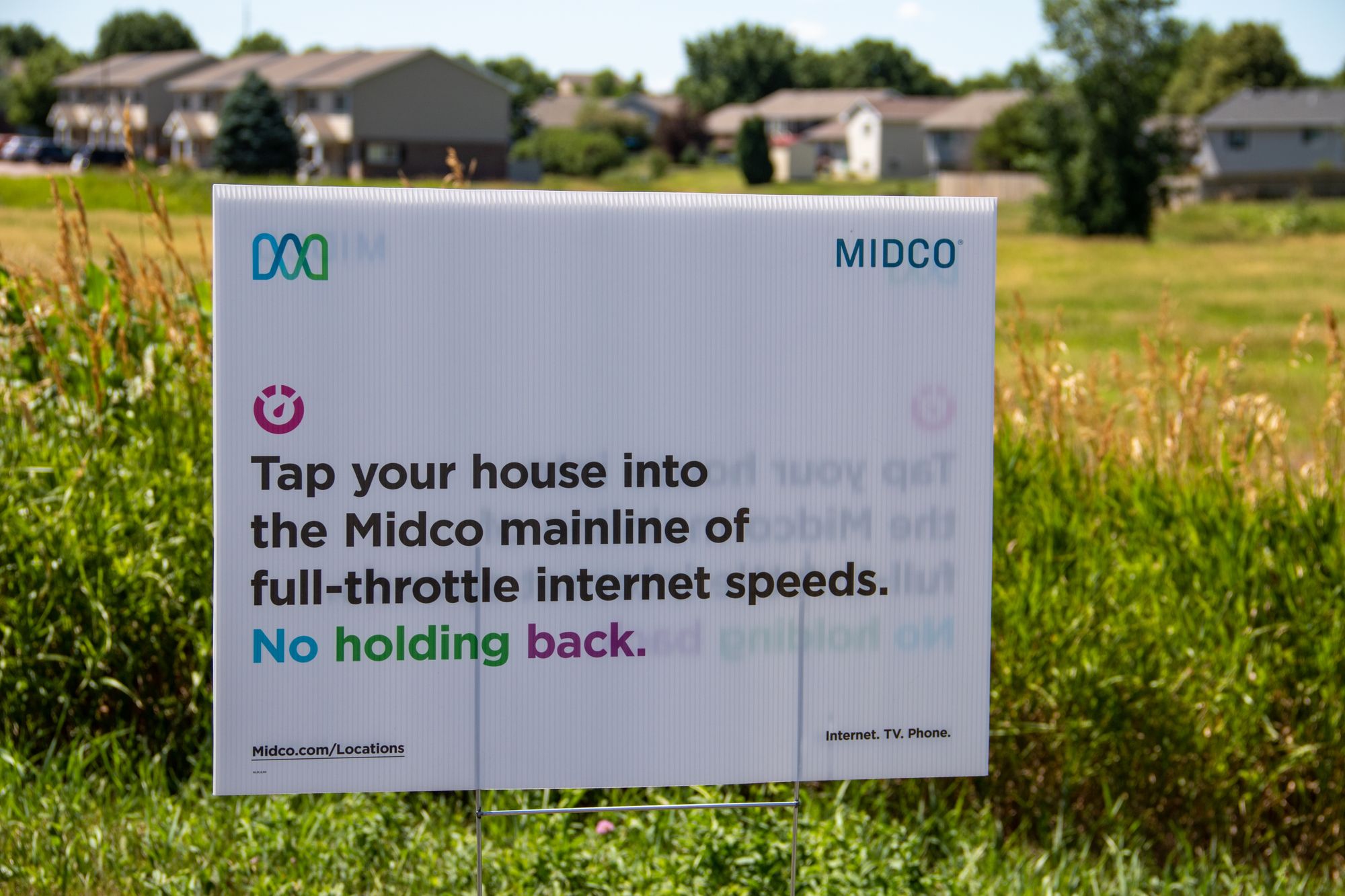 Why it matters
The Fiber Forward investment will build a network designed to meet the needs of Sioux Falls customers for the next 20 years, said Ben Dold, senior vice president of operations.
Midco announced last summer a $500 million investment in Fiber Forward. Since then, teams have been working to plan out network improvements citywide, including equipment updates and new fiber installation, working from a neighborhood-by-neighborhood approach.
Despite some supply chain and labor shortage challenges, Midco's team is on track to have 10G speeds across Sioux Falls by 2025.
"We want to make sure that wherever you live, whatever you do in Sioux Falls, you've got the bandwidth that you need to do it for years to come," Dold said.
What is 10G internet?
Learn more – and see when you'll have access – here.
---
TL;DR
Super simplified headlines
Mayor to give budget address Thursday. Mayor Paul TenHaken will present his budget and five-year capital spending plan to the City Council at 3 p.m. Thursday. Here's an early look at the $931 million capital plan. More to come later this week on the budget.
Council advances plan to let kids ride city buses for free. City councilors voted unanimously Tuesday night to advance a plan to give kids free rides on Sioux Area Metro buses. The measure now moves on to final approval at the council's Aug. 2 meeting.
Furniture Mission receives $1 million gift. The donation from the Seed for Success Foundation will help the nonprofit expand its woodworking shop to help create and repair more furniture for families in need. Learn more here.
---
These two nonprofits are looking to join forces to serve Sioux Falls
By Olivia Bertino
*Editor's note: Royal Sonsalla, husband of Sioux Falls Simplified Founder Megan Raposa (me), is an employee of the Multi-Cultural Center. He had no role in the reporting of this story or in the merger decision-making, but we wanted to be transparent about the connection.
Simplified: Lutheran Social Services and the Multi-Cultural Center of Sioux Falls on Friday announced a plan to merge as soon as September. While the organizations wait for the boards to approve the plan, here's what the hope is for both nonprofits.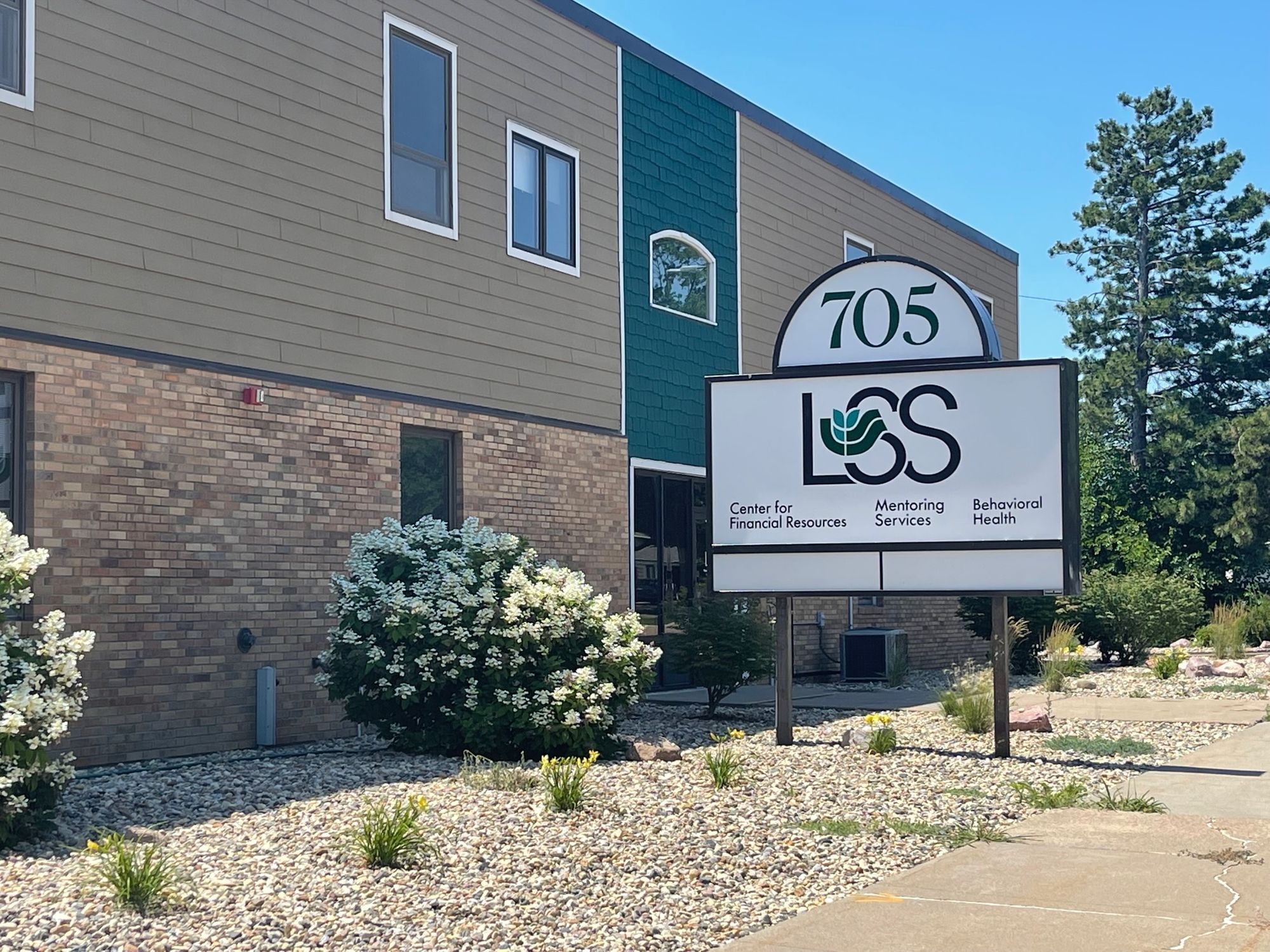 Why it matters
LSS and the MCC both offer Sioux Falls citizens with similar programming like employment, translation services, community outreach and English language classes.
The MCC's interim executive director Laurie Knutson said she's looking for a way to help the organization with "backroom services" like accounting and human resources.
LSS President and CEO Rebecca Kiesow-Knudsen said the organization makes over $24 million a year, which will help back up the services of the MCC's smaller donation base.
"We're hopeful that by aligning with an organization like LSS, those types of functions can be more in the background and we'll be able to devote much more of our time and energy towards our programs and services and our overall community engagement," Knutson said.
Tell me more about the merger
---
His commitment to learning helped him advance quickly. Meet Jonathan.
This is a paid piece from Silverstar Car Wash.
Simplified: Jonathan Ekberg credits his background as a handyman, his dedication to hard work and his high-quality training for his fast advancement at Silverstar Car Wash. Here's his story.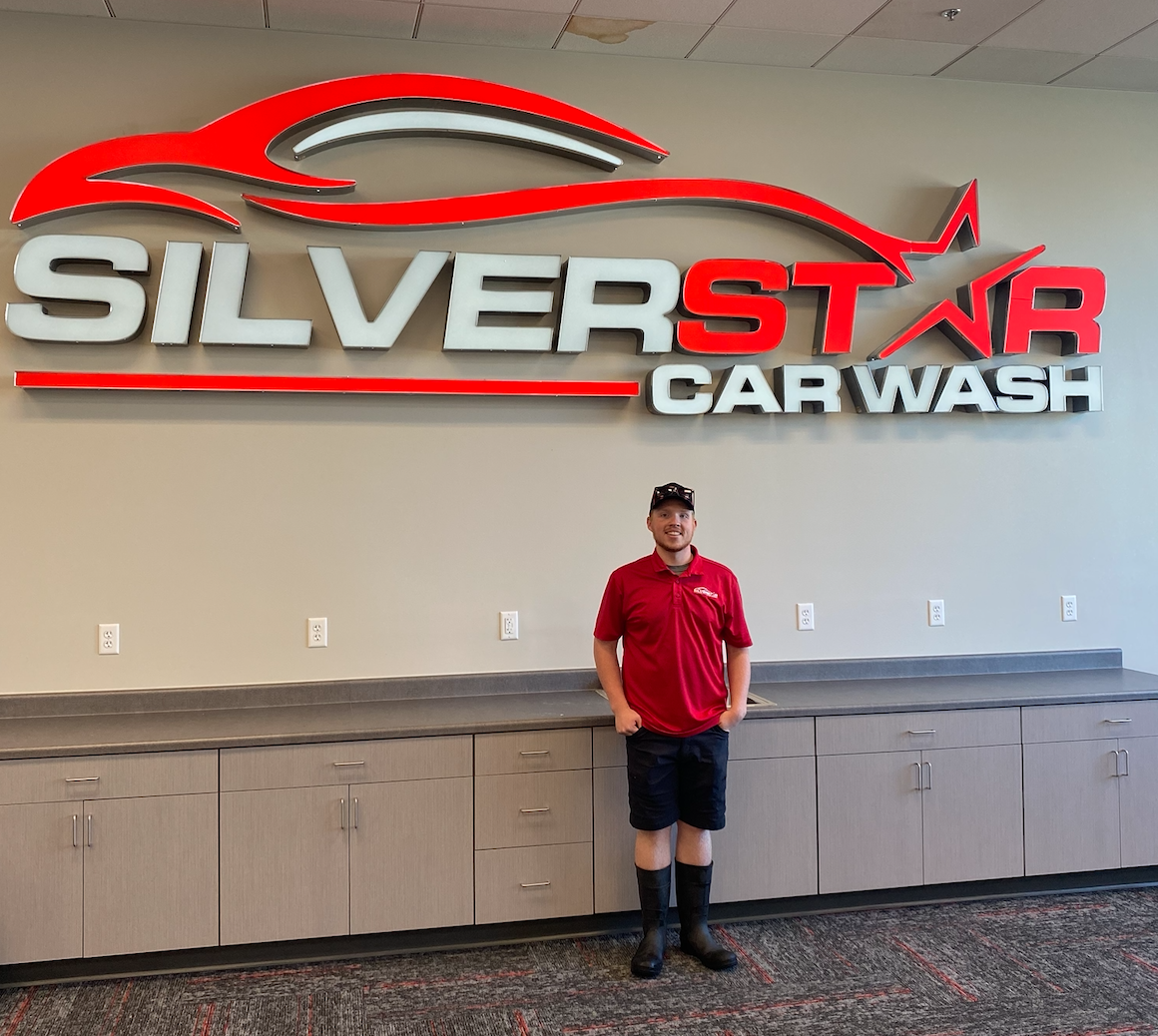 Why it matters
Eckberg, 20, started with Silverstar in December when the company opened its wash on South Minnesota Avenue. Within five months, he was promoted to wash bay lead.
He said his success is due, in part, to his hard work paying off, but he also gives much credit to the people in the company who trained him in his position.
And while he loves working hard and learning the ins and outs of the wash equipment, Eckberg said his favorite part of the job is seeing the customers.
"The word 'dedication' means a lot to me," Eckberg said. "I'm only 20 years old, and I've already been growing with this company. I see it as hard work paying off."
Q&A: Meet Jonathan Eckberg
---
THIS AND THAT
---
What I'm falling for this week:
---
Become a member
Has Sioux Falls Simplified made you feel smarter about where you live? Consider buying in to a smarter Sioux Falls by becoming a member and offering financial support to the no B.S. journalism you've been reading here.