Happy Wednesday! Megan here.
Weather check: Sioux Falls has already seen a near record-breaking year with 187 combined severe thunderstorm and tornado warnings.
The only time it's been that high since 1986 was in 2004, and can I just say – not a record we need to break, Mother Nature.
New thing: I'm excited to welcome Olivia Bertino, the Sioux Falls Simplified summer intern to the team. This little news outlet is growing, but we still need your support to make sure that growth is sustainable. Consider buying in to a smarter Sioux Falls (and supporting the work Olivia will be doing this summer).
This week, we simplify Tuesday's primary election, building permits, and which parks are getting improvements this year.
And now, news:
What to know ahead of Tuesday's Primary Election
Simplified: Voters will decide on a number of statewide races – including a constitutional amendment – during the June 7 primary. Here's a quick look at what you need to know and how to find what's on your ballot.
Why it matters
Primary elections historically have lower turnout than general elections.
But it's also the first chance voters have to choose who represents them both in Pierre and in Washington D.C.
And, this is the only time Amendment C – explained more later on – will be on the ballot, so if that's an issue you care about, Tuesday's election is your only chance to weigh in.
What's on the ballot?
It varies. Here's how to find out what's on your ballot.
---
Sioux Falls is on track for another record year of growth. The proof is in the permits.  
Simplified: Sioux Falls is on track for another record year of growth. Last year, building permits exceeded $1 billion for the first time in city history, and this year permits filed so far are valued at around $770 million – and the year's not yet halfway through.
Why it matters
It's no secret Sioux Falls is growing, but the building permit numbers give the city a solid metric to see the rate of growth and where the growth is happening.
That $770 million includes some big projects – like Cherapa II, the Steel District and Harrisburg's new middle school – but even still, it's likely another record year, said Jeff Eckhoff, director of planning and development services with the city.
There's also significant growth on the residential side, with close to 2,500 units permitted as of Friday, Eckhoff said. Compare that to 3,100 residential permits in all of 2021 and 2,700 in all of 2020.
"We're so far ahead of previous years," Eckhoff said.
What happens next?
It's too soon to say definitively that the city will set another record, but all signs point to another billion dollar year.
---
How a one-of-a-kind conference aims to inspire people in rural communities
This is a paid piece from Dakota Resources.
Simplified: RuralX – an annual conference hosted by Dakota Resources – aims to help people in rural communities connect, learn and get inspired to make positive changes in their towns.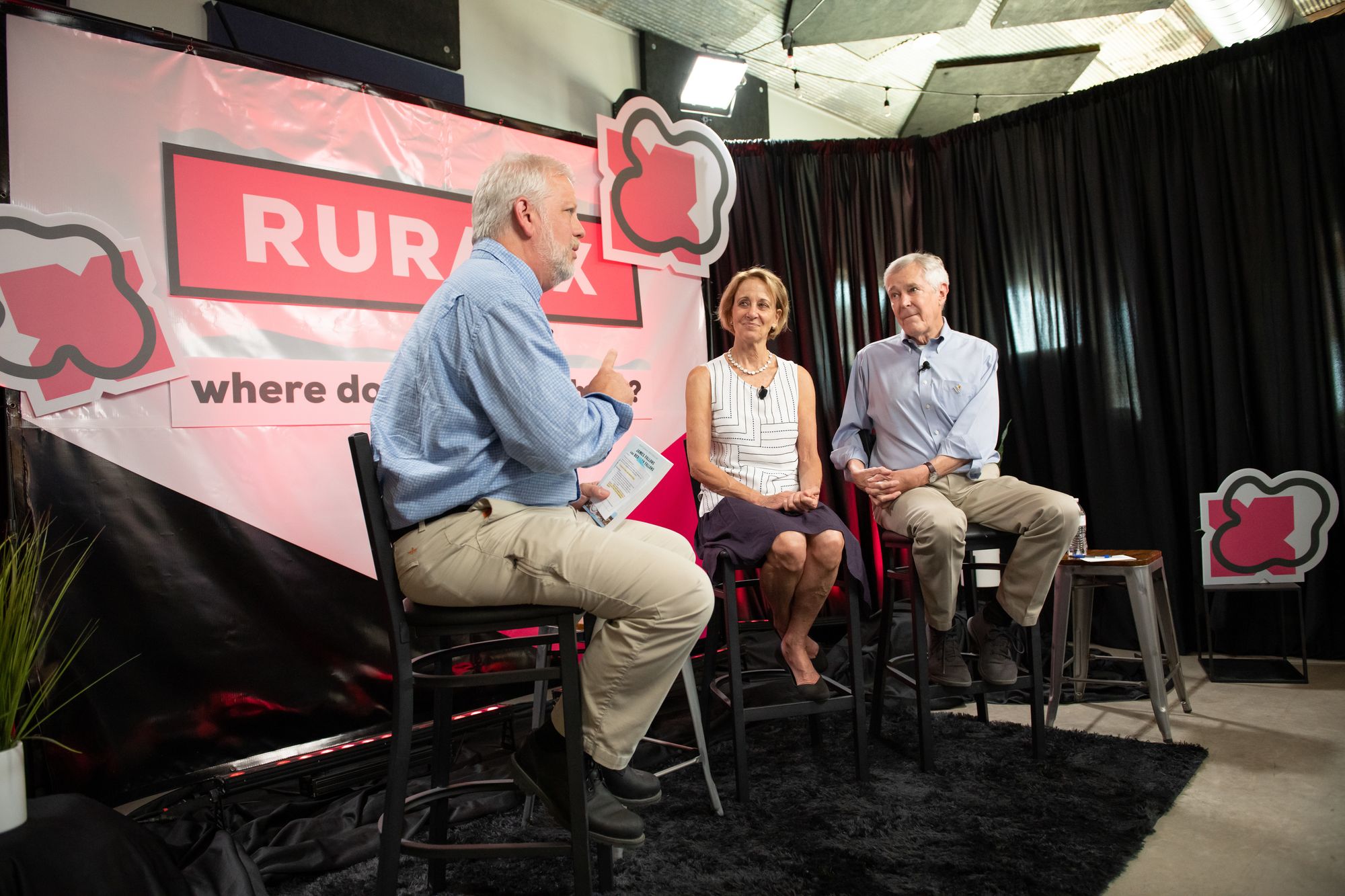 Why it matters
Dakota Resources has been helping rural communities thrive for more than 25 years, and the seventh annual RuralX conference will continue that work.
It can be easy for leaders in small towns to get burnt out, said Ellie Naasz, director of community impact for Dakota Resources. The conference gives them a chance to connect, re-energize and know they're not the only one out there dreaming big dreams in small places.
Attendees can also take inspiration from this year's keynote, Melody Warnick, who will deliver a talk about the "secret sauce" of how to attract and retain residents – especially as remote work is becoming increasingly common.
"It's really about connecting people who love their rural place to each other and to new ideas," Naasz said. "We hope it inspires them to leave the conference and take on a big project in their communities."  
What makes this conference unique?
And how can I attend (both in-person and virtually)? More here.
---
TL;DR
Super simplified stories
The trolley is back. The downtown trolley is back in operation as of Tuesday. It'll run through Aug. 28. Hours of operation are noon to 6 p.m. Sunday, Tuesday and Wednesday, and 11 a.m. to 8 p.m. Thursday and Saturday. Riders pay $2 per day per person, and kids under 12 ride free.
Free food is available for kids this summer. The Sioux Falls School District is providing free breakfasts and lunches for kids at nine locations. EmBe is also sponsoring breakfast and lunch for kids in the Summer Food Service Program at the downtown location – as well as lunch at Our Savior's Lutheran Church.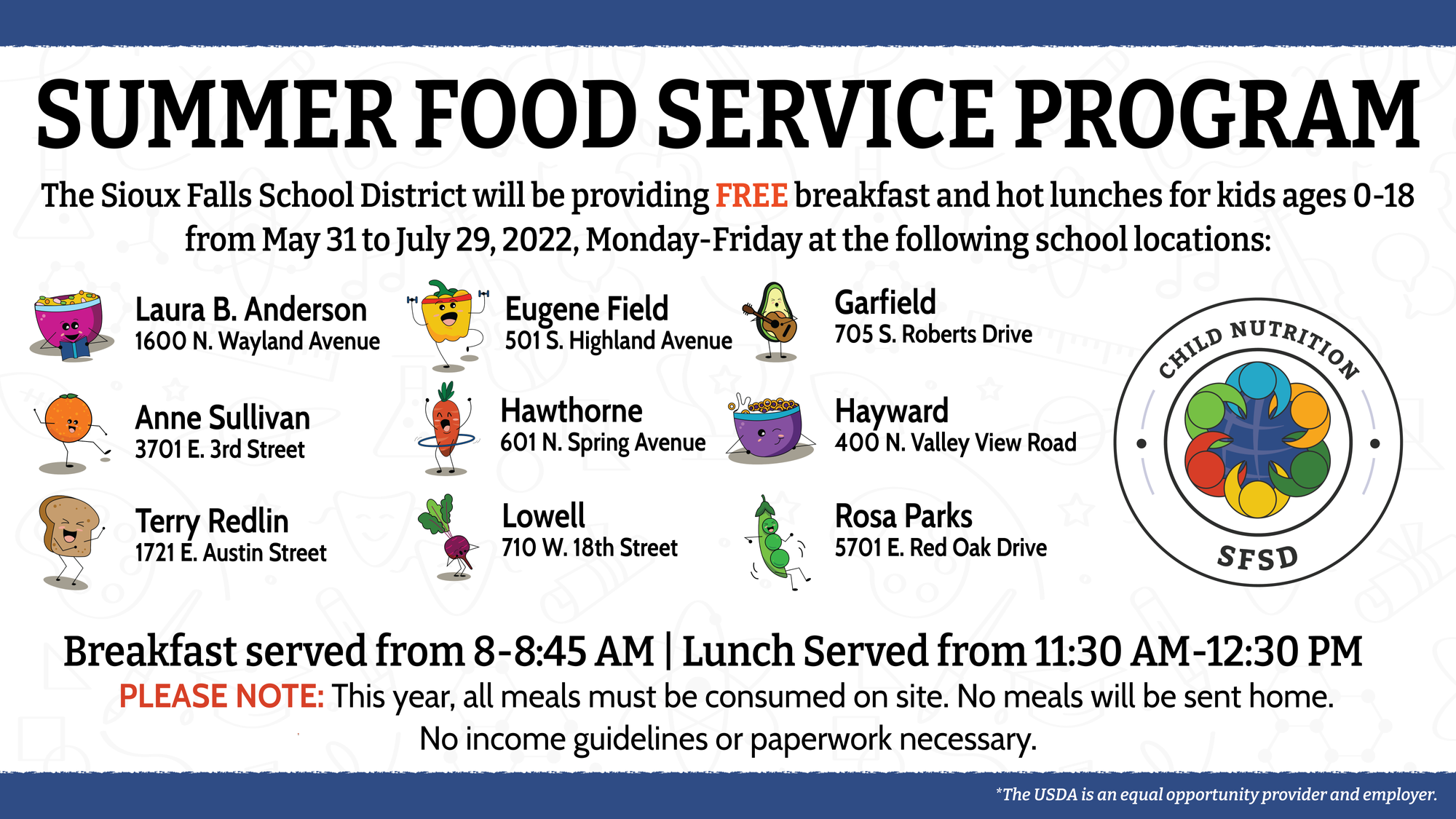 ---
These parks are getting upgrades this summer
Simplified: Four Sioux Falls parks will get new playground equipment this summer. Here's a look at what to expect.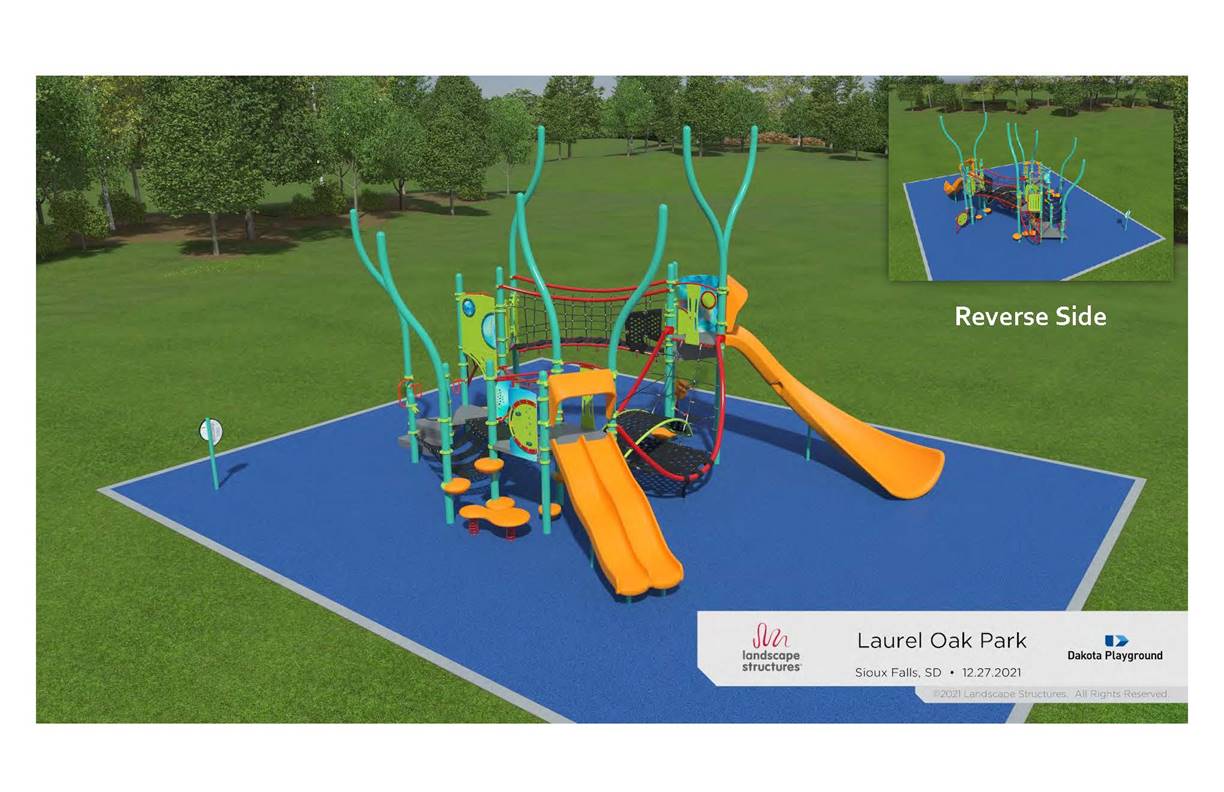 Why it matters
The new equipment is part of the city's cyclical replacement programs, and it'll cost about $500,000. Funds come from the Parks and Recreation department's capital improvement program.
The new playgrounds will have the newest industry play features and accessibility standards, according to a news release from the department.
Old equipment removal started Tuesday, and the entire project is expected to be completed by July.
See the four parks ...
... And the new playground equipment here.
---
Meet Sioux Falls Simplified's summer intern
This is us taking some space to celebrate our growth.
Simplified: It's been nearly a year an a half since the first issue of Sioux Falls Simplified hit your inboxes, and this little-news-outlet-that-could has seen a lot of growth since then. Now, it's time to expand the team. Meet summer intern Olivia Bertino.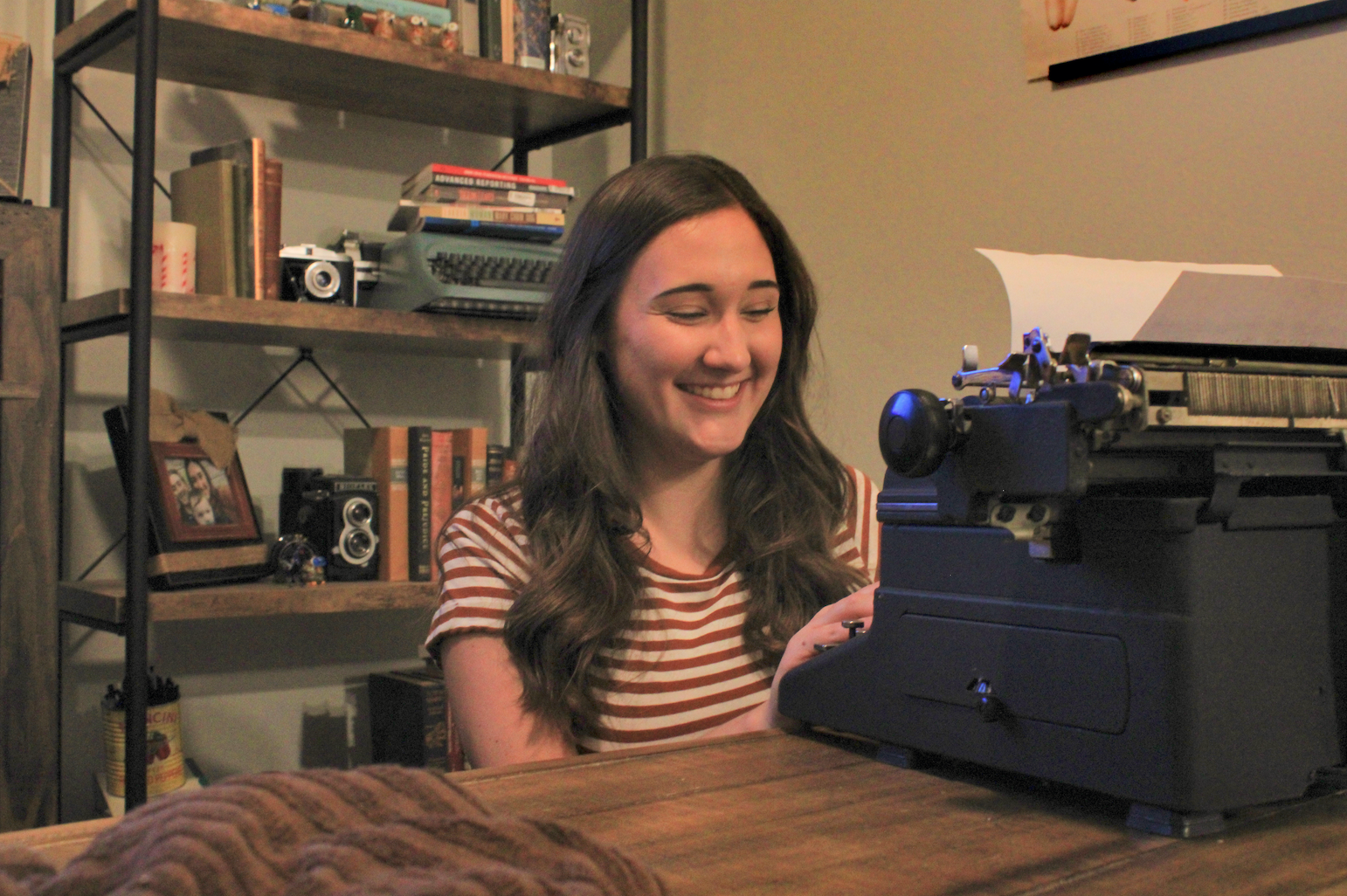 Why it matters
With Olivia's help, Simplified will be bringing you more stories (and hitting your inbox more frequently).
Olivia is bringing experience in reporting on Sioux Falls news. She previously interned at Keloland News, and she's the current editor-in-chief of the Augustana Mirror campus newspaper.
The Sioux Falls Simplified internship program shows this news outlet's commitment to developing the next generation of local journalists.
Q&A: Meet Olivia
And learn how you can support her work here.
---
THIS AND THAT
Stuff to do:
Check out some art. Dada Gastropub is hosting a free art show in the parking lot from 6 p.m. to 8:30 p.m. Friday. Swing by and support local artists.
Eat your veggies. The Good Earth Farm is hosting Veg Fest from 11 a.m. to 4 p.m. Saturday. Eat vegetarian and vegan meals from a number of vendors including Daily Clean Food and Drink, Windy City Bites and Buenisimo. Free tickets available here.
Live, laugh, Levitt. Levitt at the Falls kicks off its 2022 season on Friday with a performance by The Burroughs. That's followed up by a Saturday show with The Clover Fold. These are two of the 50 performances scheduled throughout the summer. Lawn opens at 6:30 p.m., and music starts at 7. Catch the full summer lineup here.
Celebrate 6/05. It's the one day of year where the date matches our area code. Celebrate with 605 Magazine at Fernson Downtown between 11 a.m. and 1 p.m. Dress in '90s attire for a free 605 sticker, and check out 605 Magazine's summer issue beer. Details here.
Party downtown. It's the first First Friday of the summer, and that means it's block party time. Check out food trucks, live music and vendors in the 8th and Railroad lot from 5 p.m. to 11 p.m. Friday.
Go swimming. City pools open June 3, and – unlike last year – they'll all be open and staffed. Learn more here.
---
What I'm falling for this week:
Summer break
The start of outdoor pool season
---
Become a member
Has Sioux Falls Simplified made you feel smarter about where you live? Consider buying in to a smarter Sioux Falls by becoming a member and offering financial support to the no B.S. journalism you've been reading here.