Happy Wednesday! Megan here.
Weather check: Can't even check. Melted.
Cool thing: I'll be back in your inbox tomorrow with a story looking at child care in Sioux Falls. It's too important to wait another week, so stay tuned.
🌈 Oh, and happy Pride Week! Plus, it'll be the first state-recognized Juneteenth holiday on Sunday AND it's Father's Day on Sunday. So many reasons to celebrate!
This week, I'll tell you about what happened to the One Sioux Falls fund formed in the early days of the pandemic, and intern Olivia is back with a look at how private money is helping shape the future of public parks. Plus, there are tons of super simplified stories and events this week, so get caught up!
And now, news:
How private money is helping shape the future of public pools
Simplified: Five Sioux Falls pools will be renovated or replaced by 2026, and the first-ever donation from the new Sioux Falls Parks Foundation will kickstart a community survey that will help with the design.
Why it matters
The Sioux Falls Parks Foundation donated $137,000 to the city. The foundation – formed last fall – is a branch of the Sioux Falls Area Community Foundation, and most of the money will fund a community engagement study to let Sioux Falls citizen share their ideas for the parks.
The donation also includes about $37,000 toward a $55,000 study how the city can better understand how to attract donations through naming rights. The city will pick up the tab for the rest of the bill for that study.
Three neighborhood pools – Frank Olson, Kuehn Park and the McKennan Park wading pool – will be fully replaced, and another two – Laurel Oaks and Terrace Park – will see renovations in the next four years based on this plan.
"When we heard about the need for funds to help fund this community engagement process, we just started talking amongst ourselves, like maybe this would be a good first gift for us to make," Sioux Falls Parks Foundation President Jennifer Kirby said. "And it's something that's going to benefit the entire community and also serve the community for decades to come."
And what else should I know about how the city will seek private donors in the future?
---
What happened to the One Sioux Falls fund?
Simplified: The vast majority of money in the One Sioux Falls fund – created in response to needs that arose in the early days of the pandemic – has been spent. Here's a look at where the money went.
Why it matters
Mayor Paul TenHaken created the fund on March 17, 2020 in the very early days of the coronavirus pandemic in South Dakota. Within a couple weeks, the fund saw two $1 million contributions – one from the city, matched by one from philanthropist T. Denny Sanford.  
In total, the fund raised more than $3.4 million from more than 500 donors, which helped people pay for things like rent, their mortgage, utilities and food.
The greatest chunk of funding went to rental assistance, and in total, the fund helped more than 4,700 people, said Andy Patterson, president of the Sioux Falls Area Community Foundation, which oversaw the fund.
"Over $2 million was given to families or individuals to stabilize their (living) situation," Patterson told City Council members Tuesday afternoon.
What's the breakdown of how all the money was spent?
---
Get in touch with your energy and sexuality with these classes
Simplified: Selah Space has two new class offerings – one with an aim to help couples better attune to each partner's energy, and another to help women get in touch with and find more comfort around their sexuality.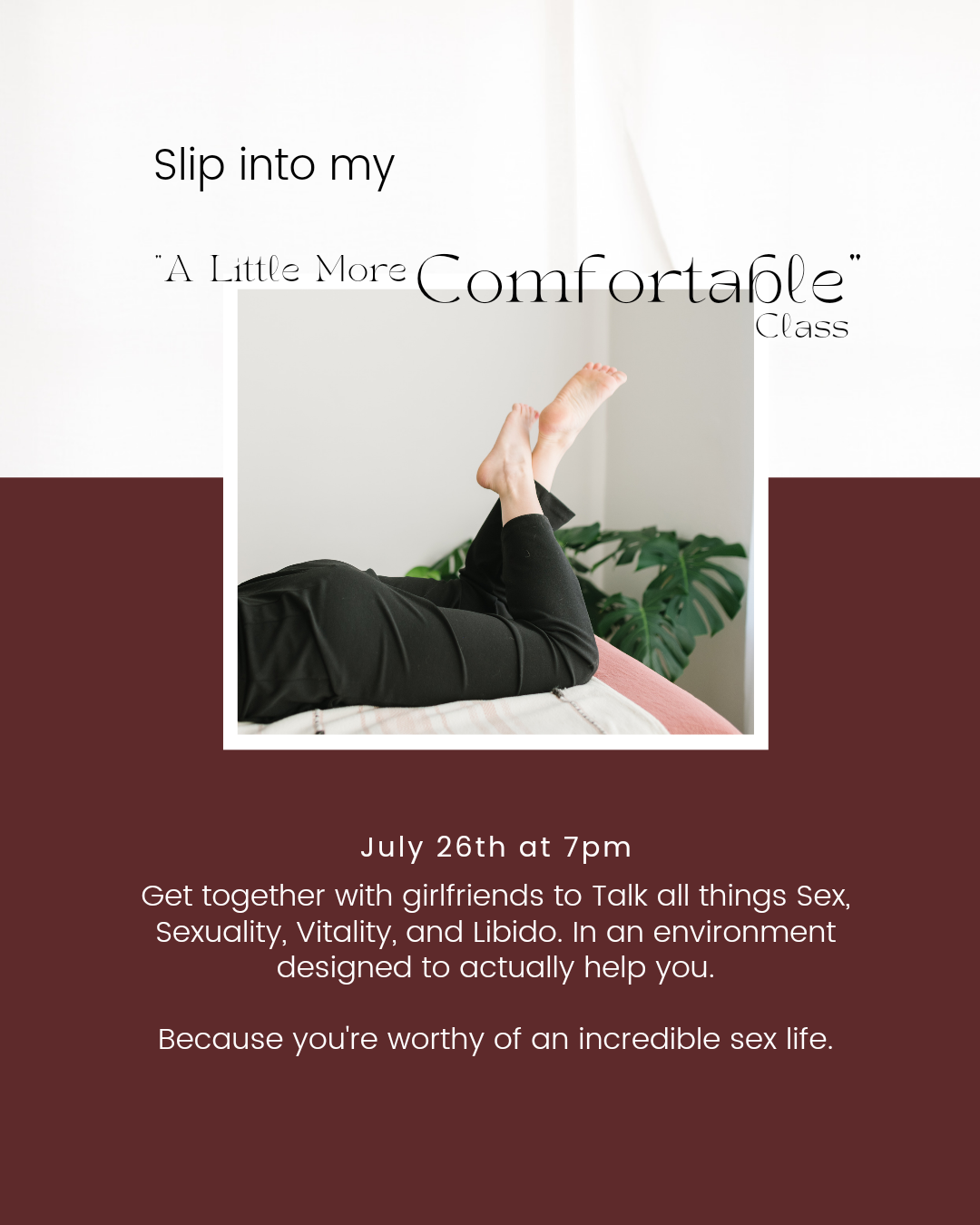 Why it matters
The need for each of these classes became clear in Selah Space Owner Jada Dobesh's recent class series, Girl Talk, which helped women better understand their menstrual cycles.
When it comes to sexuality, Dobesh wants to give women space to feel less shame and more authenticity in their sexuality.
And with energy, Dobesh sees that couples often experience an "energetic disconnect."
"A big part is acknowledging where energy is spent and where we wish energy is spent," Dobesh said.
Who are these classes for?
And how can I learn more? Details here.
---
TL;DR
Super simplified stories
Council recognizes June as Pride Month in Sioux Falls. On a 5-3 vote, the City Council voted to pass a resolution recognizing June as Pride Month in Sioux Falls. Councilors who voted no were Sarah Cole, Rich Merkouris and Greg Neitzert.
🎸 Concert tickets are helping fund schools. The Sioux Falls School District on Monday announced a partnership with Pepper Entertainment. $1 from every ticket sold for a Sioux Falls concert will be donated to the district. The district will also offer guitar classes in all four high schools starting this fall.
The Link recognizes early successes. In its first year, The Link triage center helped more than 1,400 people with medical withdrawal, addiction rehab, mental health crises and – a new service added – support for sexual assault victims. Up next? Tons more data collection and talk of future expansions as needed.
Tomar Park tennis complex gets a new name. Councilors Tuesday also gave the OK to an agreement naming the new tennis complex the "GreatLIFE Cares Foundation Tennis Complex at Tomar Park."
🍺 Get a degree in beer. Augustana University this week announced a new Brewing and Fermentation minor starting this fall. It's the second university in the state with this type of program – the first being SDSU.
---
THIS AND THAT
Stuff to do:
🌈 Show some pride. Sioux Falls Pride will have its pride parade this Saturday at 10 a.m. starting at 6th Street and Dakota Avenue. More pride festivities will follow the parade. Details here.
Keep the pride going. Ahead of the big celebration Saturday, the Multi-Cultural Center is also presenting the inaugural Two-Spirit Wacipi from noon to 9 p.m. Thursday. Details here.
Walk into a fairytale. McKennan Park will be covered in storybook pages on Thursday at 9:30 a.m. Take the kids for a jaunt around the park and catch the Siouxland Library's Storybook Theatre performance of "Frumpled Fairy Tales" at 10:00 a.m. Details here.
🤹 Celebrate world juggling day. You can learn to juggle this Saturday in McKennan park from 5 p.m. to 7 p.m. Sooo Falls Juggle will be in the park to help jugglers of all ages and abilities. Details here.
Heat up the evening. Saturday at 8 p.m., BronzeAge sculpture foundry will have hot iron pour demonstrations and shows. If you get there by 4 p.m., you can create a mold for an iron tile for $35. Plus, there's ice cream. More info here.
Celebrate the solstice — for a cause. Head to Lake Lorraine on Tuesday to celebrate the summer solstice and benefit the Alzheimer's Association. It's free, and there will be food trucks, music, yard games, trivia, prizes, paddle boarding, luminaries for lost loved ones and more. The schedule and more info is here.
Catch Later Babes at PAve. The Sioux Falls band is playing alongside The Supermodels at PAve Friday starting at 10 p.m.
---
What I'm falling for this week:
---
Become a member
Has Sioux Falls Simplified made you feel smarter about where you live? Consider buying in to a smarter Sioux Falls by becoming a member and offering financial support to the no B.S. journalism you've been reading here.