Happy Wednesday! Megan here.
I started planning this issue with a silly story idea about man buns.
I ended up having lots of thoughtful conversations about how the pandemic has changed how we think about our appearance.
It just goes to show, sometimes you don't know where an idea might take you! (Also, for what it's worth, my pandemic wild hair moment was temporarily dying it purple. What's yours?)
And now, news.
EDUCATION
Here's how to find what your kid's school is working to improve
Simplified: Every elementary, middle and high school in the Sioux Falls School District put together a report showing what they're focused on improving in the next year, from reading scores to graduation rates.
Why it matters: These reports – called school improvement plans – are a requirement at both the state and federal level.
At the state level, these plans are required for accreditation through the South Dakota Department of Education.
They also help the federal government hold schools accountable to serving students (especially those from low-income families) through the Every Student Succeeds Act, the law of the land in governing schools.
These plans are also chock full of data, and if you're looking to learn more about how your kid's school is doing when it comes to test scores, attendance, and serving all students regardless of race or socioeconomic status, you can find a ton of information in these plans.
See an example of a school improvement plan – I looked a bit closer at Lincoln High School's graduation rates – and learn how to find your local school.
---
COMMUNITY
How the pandemic taught us to embrace our hair
Simplified: When the COVID-19 pandemic hit, many people opted for home haircuts, dyes and styles rather than going to a salon. As the pandemic wanes, some folks are embracing their quarantine looks and seeing their locks in new ways.
Why it matters: I suppose in some ways, it doesn't. It's just hair, after all. But when the world was full of uncertainty, for some, trying a new hairstyle was a way of adding a little bit of control to the chaos.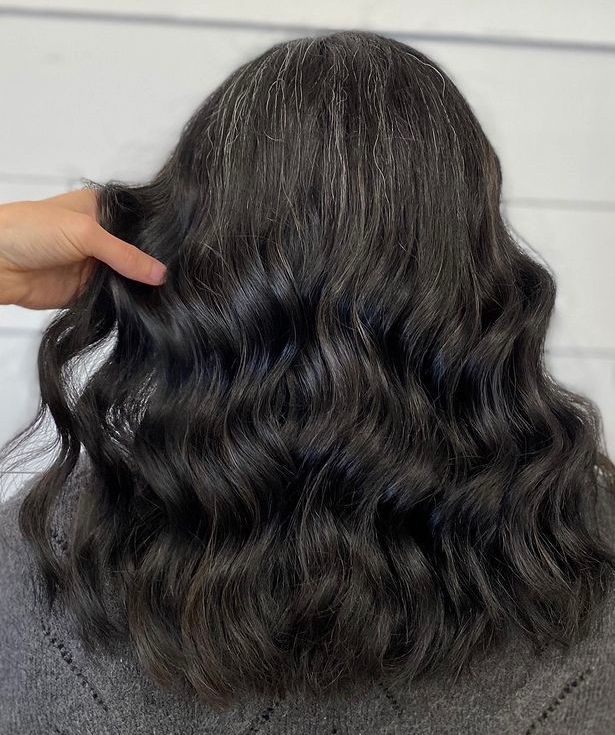 Last spring, people were panic-buying hair dye not long after the "stock up on toilet paper" phase of the pandemic.
A year later, some folks are still rocking the new styles they tried during the pandemic, including longer locks, man buns, shaved heads, or bold colors like blue, purple and red.
Sioux Falls stylists are also seeing more people embrace their natural grays.
"We were so constrained to looking a certain way in public ... now, you question that," said Olimpia Justice, a 42-year-old Sioux Falls resident. "Was that really something that we needed to strive for?"
Hear from a couple of Sioux Falls residents on their pandemic hair style discoveries.
---
SIMPLIFIED PRESENTS
5 things to do in Dell Rapids this summer
This is a paid piece from the Sioux Metro Growth Alliance.
Simplified: From downtown shopping to community events to a new restaurant, there's a lot going on in Dell Rapids this summer. Here are five reasons to take a short trip north of Sioux Falls.
Why it matters: Dell Rapids is known as the "little city with big attractions," and if you ask local officials, they'll tell you it lives up to its name.
"There's something for everyone in Dell Rapids," said Jesse Fonkert, president and CEO of the Sioux Metro Growth Alliance.
Here's a breakdown of five things to do this summer, from Quarry Days to local shops to a "Wine & Wander" event.
---
Stuff to watch:
Trees. The Sioux Falls School District has its 150th anniversary this year. It's celebrating by planting a tree at every school, and you can sponsor one of those trees by filling out this form.
TIFs. The Steel District's ask for $21.5 million in tax-increment financing passed its first hurdle at City Council on Tuesday by unanimous vote. Councilors will vote on final approval at the July 6 meeting.
Marijuana. Councilors gave final approval on a 6-1 vote for an ordinance to delay accepting applications for licenses for medical cannabis businesses until the state releases the rules for legal medical marijuana.
New high school. City Council also unanimously approved a rezone request for the land slated to be a new freshman academy – and eventually a new high school – in the Harrisburg School District.
SFPD. The Sioux Falls Police Department has narrowed its search for a new chief to two people, both currently working for the department. Stay tuned for an announcement on the new police chief in the coming weeks.
---
CITY
USD Discovery District eyes new facility and prepares city for funding ask
Simplified: The USD Discovery District wants to add a 50,000-square-foot research facility to attract bio-science businesses as tenants to its northwest Sioux Falls campus. And while the numbers aren't yet on the table, an ask for city funding is coming.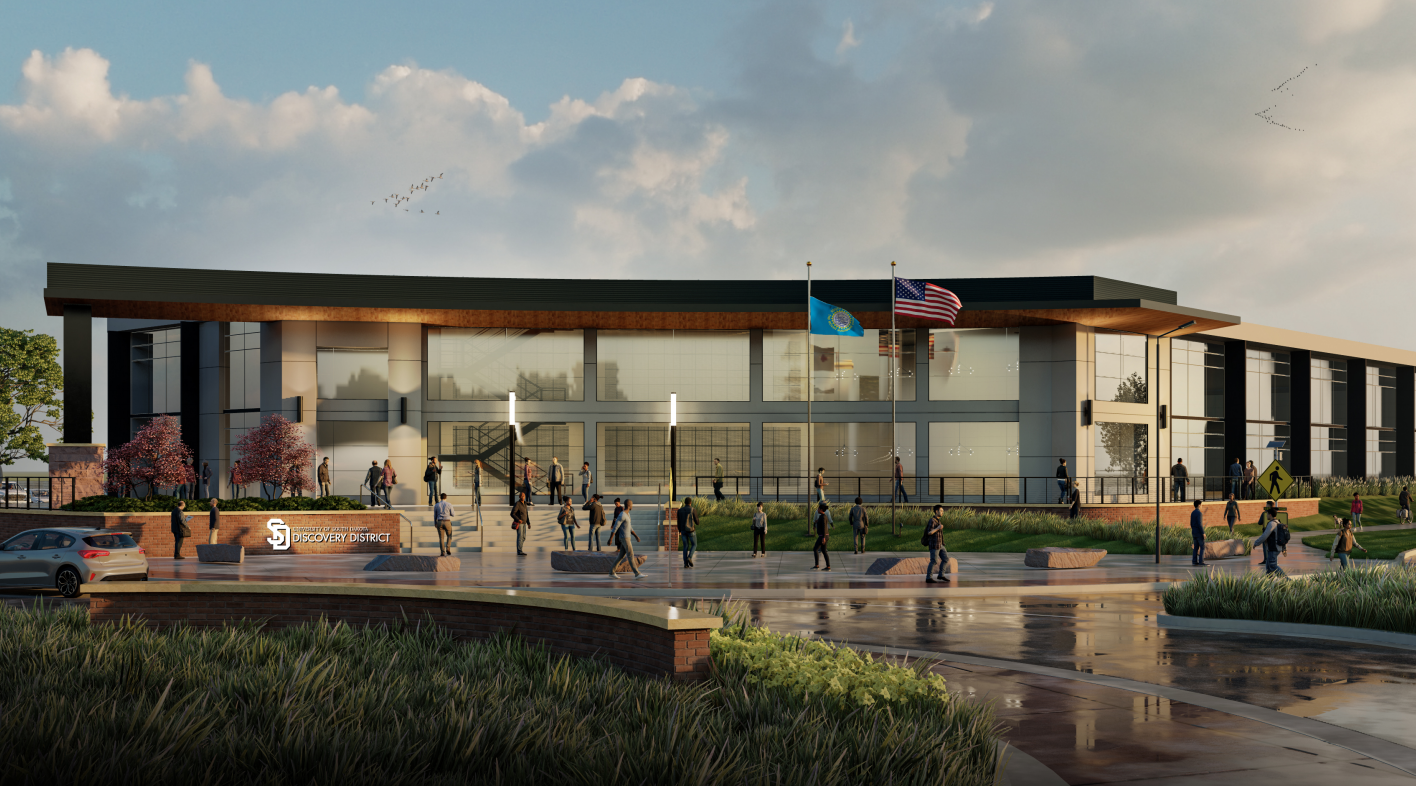 Why it matters: The USD Discovery District is an 80-acre research park that's more than a decade in the making.
The goal of the district is to create a space where students and industry intersect, and the new building would give bio-science businesses a place to set up shop.
City councilors will have to weigh if they're comfortable with the "if you build it, they will come" approach to development because no tenants are currently committed to the proposed space.
"I don't have anybody that's ready to sign on the dotted line," said Bob Mundt, president and CEO of the Sioux Falls Development Foundation.
But Mundt added that if he had a physical space available, he believes there are enough prospects out there to create 250 high-paying jobs in the new building.
What happens next? We'll likely see a more specific ask come before the council in the coming weeks, especially as councilors look at what to do with surplus funds.
---
SIMPLIFIED PRESENTS
Here's a really easy way to help end addiction stigma today
This is a paid piece from Silverstar Car Wash.
Simplified: Emily's Hope is a local nonprofit focused on helping people suffering from substance use disorder, and you can support the work they're doing by making a donation – and getting a free car wash – at the new Silverstar Car Wash location on 41st Street.
Why it matters: Silverstar is committed to giving back to the community. That's why every time they open a new location, they raise money for a local nonprofit.
More than $2,800 has already been raised for Emily's Hope in the last week.
There's still time to give a free-will donation and to receive a free Platinum Plus wash. The fundraiser runs through Wednesday, June 16 at the location at 1221 W. 41st Street (near Costco, in the former Empire Car Wash location).
"We're very lucky to be a growing business, and Sioux Falls has always been a very supportive community to us," said Andrea Vetos, general manager for Silverstar. "Because we're growing and becauses we've always had the support of Sioux Falls, it's important for us to take that and to show some appreciation by giving back."
Learn more about Emily's Hope and the new Silverstar location.
---
What I'm falling for this week:
---
Become a member
Has Sioux Falls Simplified made you feel smarter about where you live? Consider buying in to a smarter Sioux Falls by becoming a member and offering financial support to the no B.S. journalism you've been reading here.
Not ready to commit to a membership? That's OK! If you want to help in a smaller way, you can buy me a coffee. :)
---
Reach out
What story do you want to see simplified? Falling for something local? Send any news tips, attaboys, missed typos or book recommendations to megan@sfsimplified.com.
---
Thank you
Thank you to Sioux Falls Simplified sponsors, including The Breaks Coffee Roasting Co., Sioux Metro Growth Alliance, Selah Space and Silverstar Car Wash. When you support them, you're also supporting Sioux Falls Simplified.