Happy Wednesday! Megan here.
First things first: This issue is sponsored by Midco.
Midco offers great deals and reliable high-speed internet, TV and home phone services in communities across the Midwest. And, you'll see a story from them today about their project-based, mentorship-focused internship program.
Weather check: "Oh, you wanted spring?" Mother Nature says as she flips the bird.
Status check: The Spanish translation of the Simplified Welcome Guide is very, very nearly here! I want to thank the Multi-Cultural Center for the actual translation and Showplace Cabinetry for sponsoring the costs to make this resource more accessible and help me welcome even more people to this community. Look for that soon, but in the meantime...
This week, I'll do my best to break down eight years of downtown parking ramp drama and explain Friday's settlement announcement. It's a lot. Brace yourselves. I've also got the latest in the April 12 election guide. Watch for a special issue with all of that content in one easy-to-find spot on Monday! (And don't worry, I didn't forget the mayoral race or ballot issues – it's all coming.)
And now, news:
What the city's $500,000 downtown parking ramp settlement means for you
Simplified: The city will pay a $500,000 settlement to end three years of legal limbo between the city and Village River Group, LLC, the now-former developer of the unfinished parking ramp at 10th Street and Mall Avenue downtown.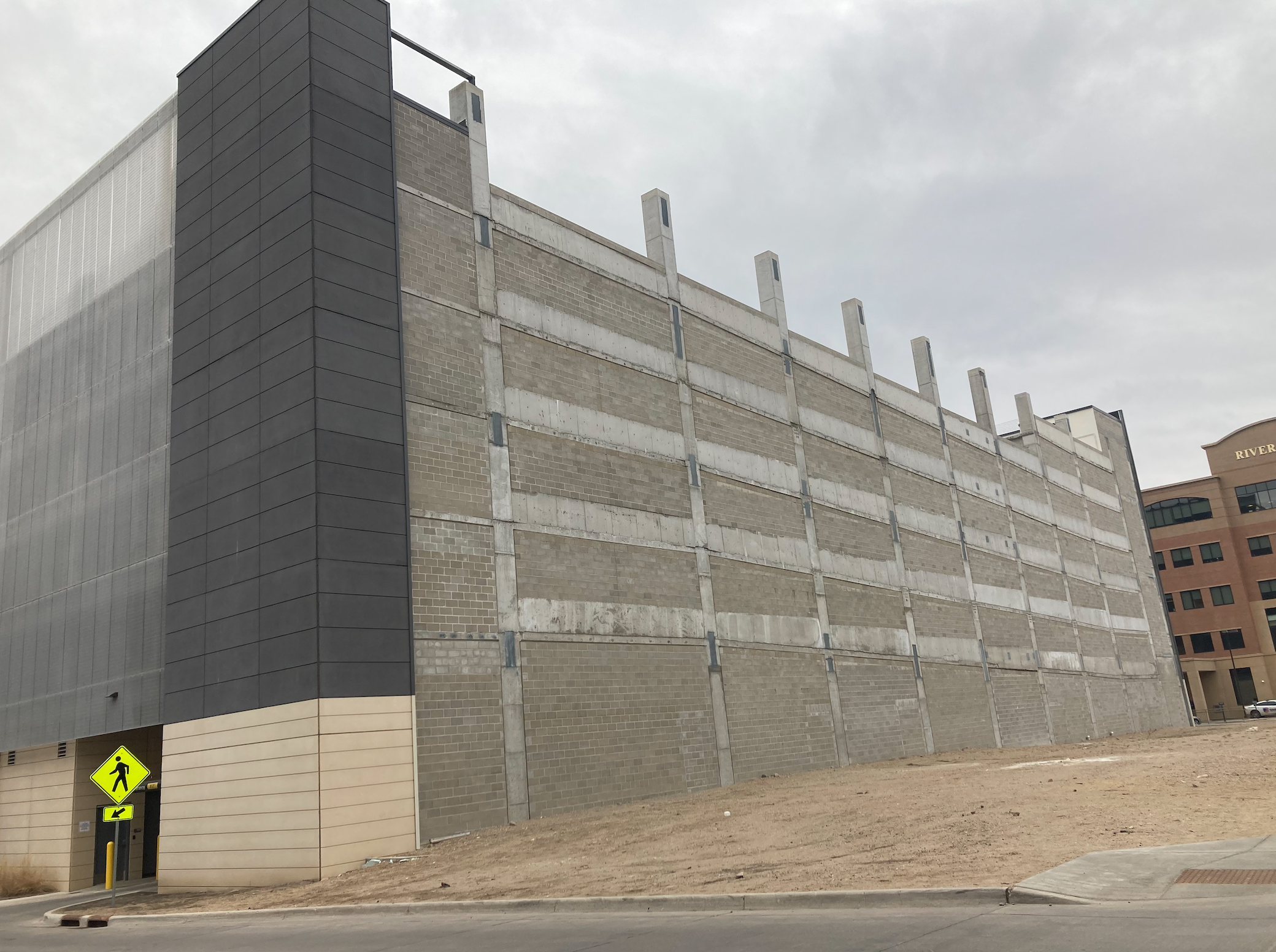 Why it matters
The city has already spent more than $22 million on this parking ramp project, plus the cost of hiring outside legal counsel and the $500,000 settlement ($150,000 of which is a refund of money the developer had paid the city previously.)
This settlement means the project is no longer stuck in an unfinished limbo. Mayor Paul TenHaken said Friday,  "It's time to move forward."
The process moving forward will look different than it has in past attempts to bring a mixed-use parking ramp development to downtown, TenHaken said. And he wants to wait until it's the right project for the ramp – which is built to support a several-story building on top of it.
"We want to maximize that site," TenHaken said. "We have the ability to have really a hallmark signature development there."
Find a brief history here, as well as a look ahead to what we know (and don't know) about the next steps.
---
Council candidates talk workforce, housing and the future of downtown
This is one story in a series about the 2022 city election. Get to know the council candidates here, and see all election coverage here.
Simplified: Sioux Falls has a growing population, and one of the greatest challenges in managing that growth is figuring out where those people will live. Meanwhile, the city is looking at what downtown looks like in 2035.
Sioux Falls Simplified asked all 10 candidates the same questions in these subject areas. Here are their answers. (Candidates are listed in ballot order.)
Let's talk about housing and workforce shortages
Question: Sioux Falls is seeing low unemployment, limited housing options – especially for people who make $15/hour or less – and now a number of new jobs coming to the area with places like Amazon and CJ Foods. What role should the city play in the challenges that arise when those three dynamics (more jobs, fewer workers, not enough housing) converge?
Let's talk about the future of downtown
Question: Sioux Falls is in the process of looking at the future of downtown with the 2035 plan. What do you want to see and advocate for during that process?
---
How Midco's internship program focuses on mentorship, giving back
This is a paid piece from Midco.
Simplified: Midco's internship program emphasizes mentorship, diversity and giving back. Here's how their program is structured and what you need to know to apply.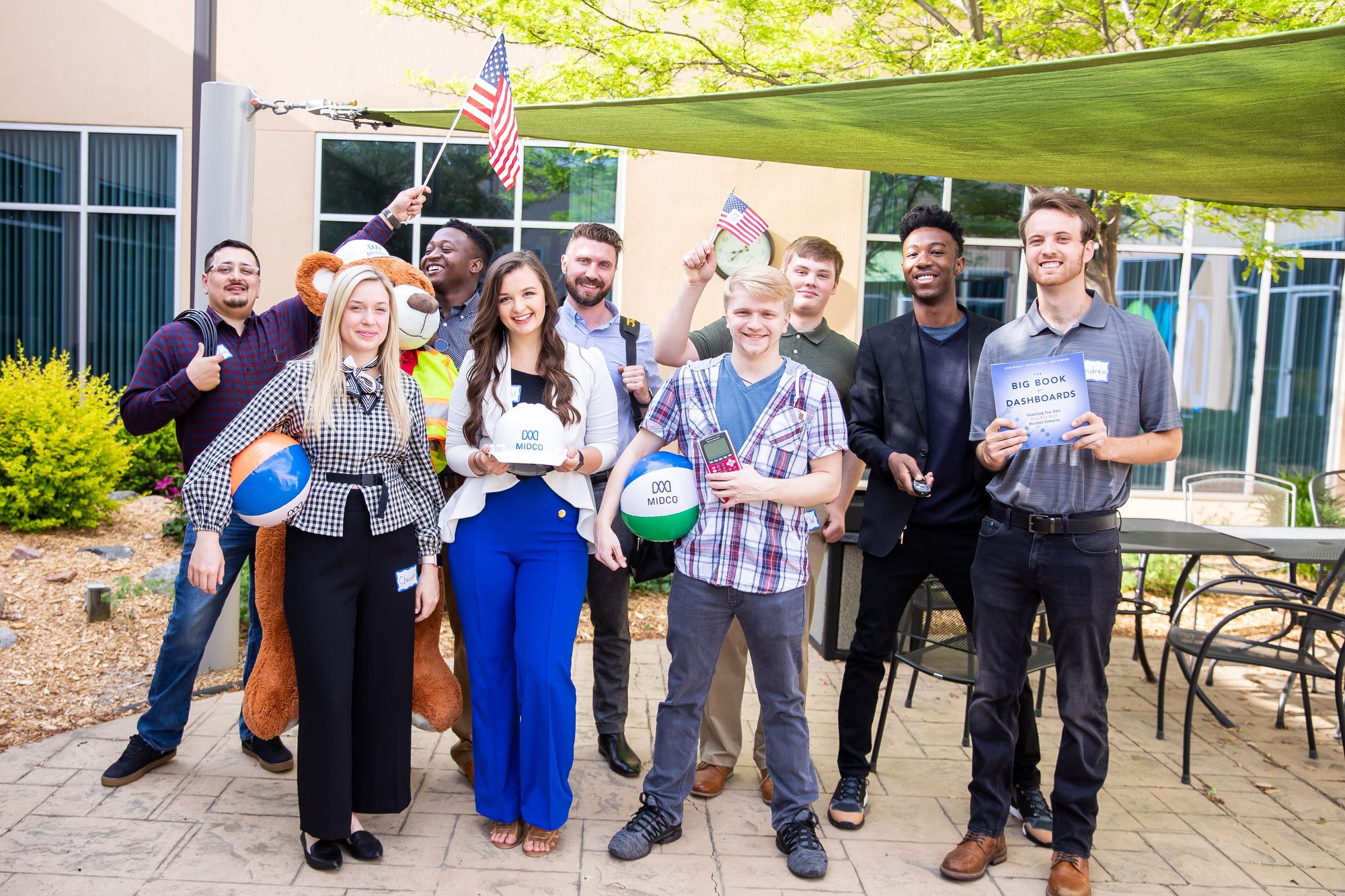 Why it matters
Internships are a way for Midco to build its talent pipeline, but the program is more than that. The company's program is also focused on giving people experiences they can take with them wherever their career goes, according to Director of Talent Acquisition Patti Hawkey.
This year, the company has 10 open positions between the marketing, operations and technology departments. These intern positions will be true members of the Midco team and will be treated like full-time team members.
Midco interns learn hands-on skills for professional development through a series of workshops, Hawkey said.
And at the end of the program, they present their learnings to Midco's executive leadership team – sharing details of the project they worked on, their role, and any insights or recommendations to improve the internship program in the future.
"I think when you go into an internship, you've got to realize from day one that what you put into it is what you're going to get out of it," Hawkey said.
What makes for a good candidate?
---
Super simplified stories
City pumps the brakes on sustainability plan. The city on Monday announced plans to seek "broader stakeholder input" after more than 100 comments were received on the draft plan released earlier this month. Sustainability Director Holly Meier told Sioux Falls Simplified her team was "recalibrating," after concerns from folks including utility companies, construction companies and the Home Builders Association. John Hult breaks it down for Pigeon605 here.
It's construction season. The biggest projects this year will be the 41st Street and Interstate 29 interchange, Minnesota Avenue from Russell Avenue to Second Street, the Sixth Street Bridge and Phillips Avenue improvements. Find a full list of projects here.
'Omigod, omigod you guys!' 'Dear Evan Hansen' is coming to the Pavilion. Yes, that's a "Legally Blonde the Musical" reference. (Surprise – the overlap between news nerds and musical nerds is ... not small.) The Washington Pavilion announced the 2022-23 Broadway series Tuesday. I've spoiled two, but see the full list here.
---
How Salem is focusing on economic development
This is a paid piece from the Sioux Metro Growth Alliance.
Simplified: Salem is restarting its local economic development group and focusing on future growth. Here's how the Sioux Metro Growth Alliance is helping make it happen.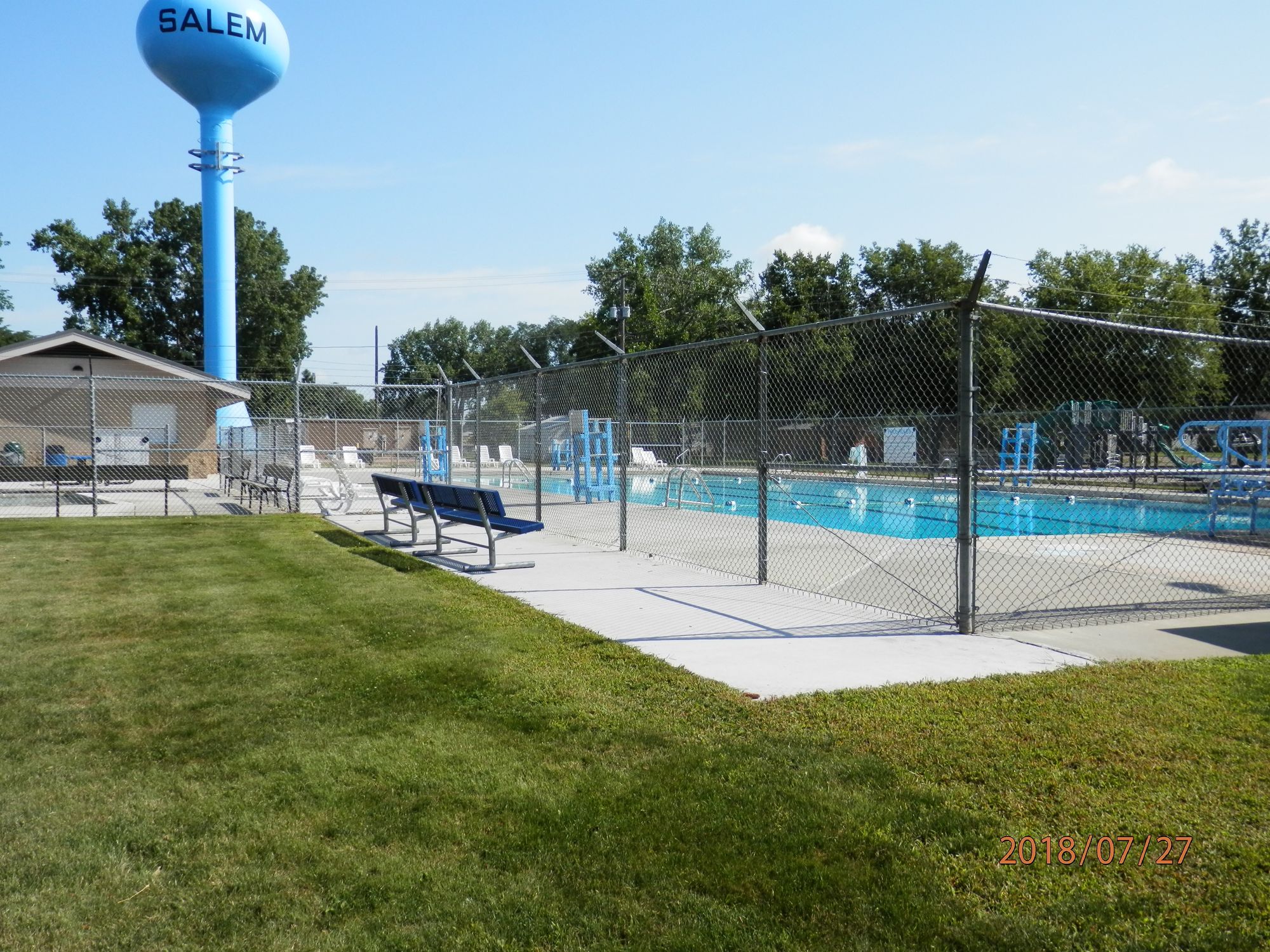 Why it matters
Salem faces many of the same challenges of other communities right now when it comes to housing and labor shortages, city Finance Director Lori Heumiller said. That's part of why the city signed on as a partner with SMGA in January.
With the help of an economic development specialist from SMGA, Salem has someone with a dedicated focus on helping the town grow. Specialist Sheldon Jensen is working directly with people and businesses Salem to scout out some potential growth opportunities.
In the first month of that partnership, SMGA helped Salem establish a new economic development corporation – a board of local people focused on growth and led by Progressive Salem Association President Glenda Blindert.
"They're very good at following through," Heumiller said of SMGA, "so if you give them a job they take it by the horns, and they work and work and work until things get done."
Tell me more about Salem
And what happens next? Learn more here.
---
THIS AND THAT
Stuff to do:
Yoga for kids. Introduce your elementary-school-aged kid to some basic yoga poses in a class starting 3:30 Tuesday, March 29 at Morningside Community Center. The class is free, mats are provided and no registration is required.
Watch the 'Yotes in the Sweet Sixteen. The University of South Dakota women's basketball team is making history in the NCAA tournament. They'll take on Michigan at 5:30 p.m. Saturday. You can watch on ESPN2 or listen to local radio friend Carter Woodiel on KVHT 106.3.
Learn how to garden. Mary Jo Wegner Arboretum is partnering with the Minnehaha County Master Gardeners on Vegetable Gardening 101 on Thursday, a class to teach you strategies for deciding what kind of garden you want, how to plant "up" and tips for gardening in small spaces. Details here.
---
What I'm falling for this week:
---
Become a member
Has Sioux Falls Simplified made you feel smarter about where you live? Consider buying in to a smarter Sioux Falls by becoming a member and offering financial support to the no B.S. journalism you've been reading here.