Happy Wednesday! Megan here.
Weather check: Rain? Maybe. Snow? Maybe. Thunder? Maybe.
Status check: Did you register to vote? If not, you can't vote April 12, but you can still register to vote for a potential run-off election. So still do that. Oh, and check out this issue-by-issue guide to the candidates:
This week, I checked in with Sioux Falls schools' new website, new app and new content strategy. You'll also learn how the district is doing a major counseling curriculum update for the first time in 20 years, and I've got some tips for how you can – achoo – battle allergies this season.
And now, news:
Sioux Falls reviewed its counseling curriculum for the first time in 20 years. Here's what's changing.
Simplified: Sioux Falls School Board members on Monday unanimously approved the adoption of a new K-12 counseling curriculum.
Why it matters
It's the first full-scale review of the counseling curriculum since 2001, said Patti Lake-Torbert, senior coordinator of student support services.
The new comprehensive curriculum is focused on data and consistency. Whichever building in the district a student may move to, they'll see the same "non-negotiables" in the curriculum, Lake-Torbert added.
The challenge in maintaining that consistency, though, is the already heavy workload of school counselors.
"We have been putting out a lot of fires and helping with a lot of behaviors," Lake-Torbert told board members. "When additional help is needed, it's the school counselors that'll be called to come in."
How did we get here?
And what will kids be taught? More here.
---
These tips will help you battle spring allergies
Simplified: Spring is here, which means so are seasonal allergies. Sanford Health Allergist Dr. Nikki Patel shared some tips for identifying and treating allergies, as well as when to call your doctor.
Why it matters
As the weather warms, tree pollen and sometimes mold allergies become more prominent, Patel said. These seasonal allergies are also becoming more noticeable earlier in the year with milder winters due to climate change.
Allergies can have many of the same symptoms as a cold or COVID-19, but often what distinguishes allergies is their staying power. Allergy symptoms will outlast the typical cold or virus, and don't include symptoms like fevers and muscle aches, Patel said. Though, when in doubt, get tested.
There are treatment options available for allergies, even severe ones. The trick is recognizing the symptoms and knowing when to talk to your doctor, she added.
"Many patients who are adults say it's been years – or since childhood – and they just never got (allergy symptoms) evaluated," Patel said. "You can treat it so you have a better quality of life."
How to treat allergies
And when to call a doctor. More here.
---
How Baltic's new website is making city info more accessible
This is a paid piece from the Sioux Metro Growth Alliance.
Simplified: The City of Baltic recently launched an updated website with new capabilities and ways to make city information more easily accessible to the public.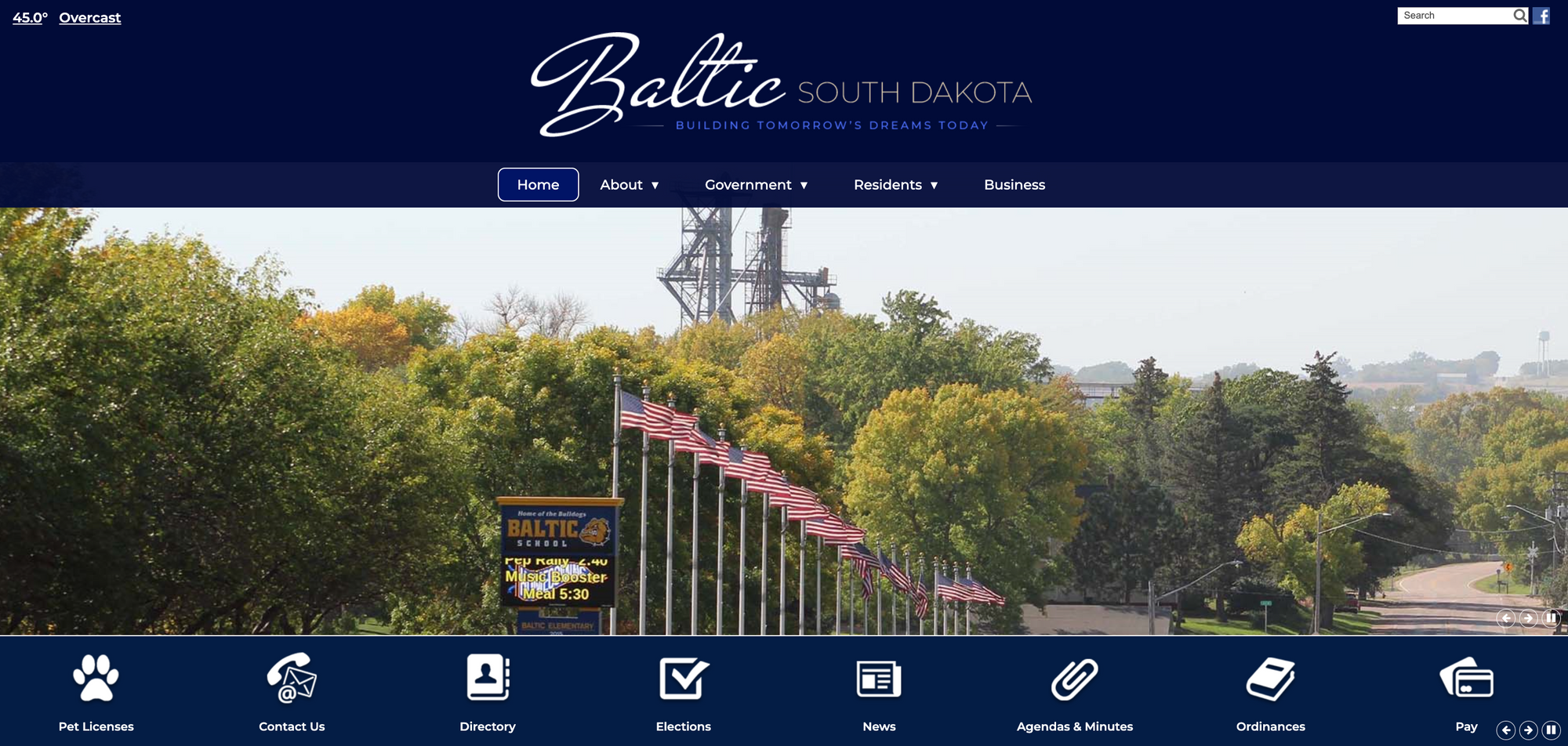 Why it matters
Discussions about the need for a new site started during the early days of the coronavirus pandemic when city officials were looking for a way to share videos of city council meetings, City Administrator Becka Wulf said.
The new site will have the capability to share recordings of board meetings. It'll also let residents pay their utility bills online, find common city forms, and easily see information on local city events.
The goal is to make information accessible and user-friendly, Wulf said.
"I think the most important thing this provides is a vehicle to get out information in a timely manner to our citizens," Wulf said.
What are some new features on the site?
---
Super simplified headlines
Lawmakers recommend not to impeach Attorney General. A legislative panel convened to investigate Attorney General Jason Ravnsborg recommended he not be impeached. Ravnsborg struck and killed a man with his car in September 2020. SDPB and the Argus Leader have continued coverage.
Sioux Falls school board to discuss next year's budget. The Sioux Falls School District board will meet this afternoon to talk about next year's budget, including a five-year financial plan and the impact of federal COVID-19 relief funds. Watch for a simplified version at a later date, but if you want to give public input on the district budget, it looks like tomorrow's your first shot. (Full document here.)
City to break ground on Hayward Park improvements. Hayward Park is getting a glow up after some help from a local fundraising effort. The city will break ground on the new park this morning.
---
How Sioux Falls schools are getting into the content creation scene
Simplified: Sioux Falls schools have a new website, a new app and a new focus on creating content to connect the community with schools.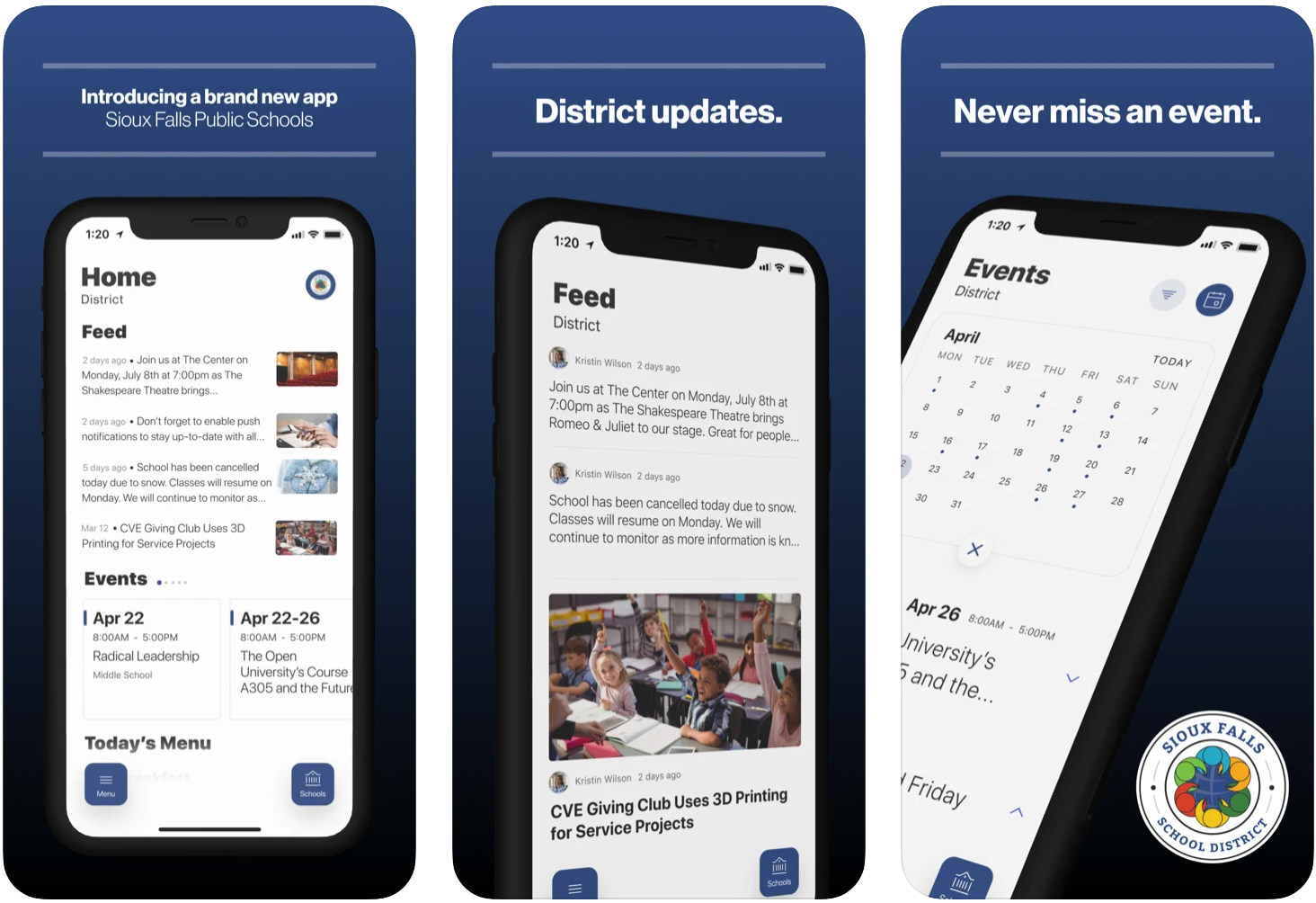 Why it matters
Each building in the Sioux Falls School District will have someone dedicated to finding stories, photos, videos or some combination of the three to share via social media and the district's new app.
The app and website rolled out earlier this year as part of the district's ongoing effort to better connect with the community, and the new content creator positions are helping do that in a more "grassroots" way, said DeeAnn Konrad, community relations coordinator.
Content creators – whose full-time jobs vary building-to-building, but can include teachers, clerical workers or education assistants – receive an additional stipend ranging from $1,500 to $2,500 per year. That puts the total cost around $60,000 per year.
"Our goal is to help families feel better connected to their schools," Konrad said. "We hope our parents will find value in that and find comfort in that."
What kind of content?
And what happens next? More here.
---
THIS AND THAT
Stuff to do:
---
What I'm falling for this week:
---
Become a member
Has Sioux Falls Simplified made you feel smarter about where you live? Consider buying in to a smarter Sioux Falls by becoming a member and offering financial support to the no B.S. journalism you've been reading here.