Happy Wednesday! Megan here.
Weather check: Warming up, up, up
🎓 Congratulations check: Did you or someone you love just graduate? Congrats! Sending lots of love to all of the 2022 graduates from preschool all the way to Ph.Ds.
This week, I'll tell you about some changes to teacher maternity leave and some challenges staff in the Minnehaha County Jail are facing. You'll also hear from Superintendent Jane Stavem about what to watch in the coming school year (I know, I know, it's summer break, but not for the superintendent!).
And now, news:
How maternity leave for teachers is changing
Simplified: For the first time, teachers in the Sioux Falls School District will have some paid maternity leave starting this year. Here's what you need to know.
Why it matters
Before this change, many teachers faced days – if not weeks – of unpaid leave after having a baby. Now, those unpaid days will be cut down, said Tim Eckert, president of local teachers' union the Sioux Falls Education Association.
The latest agreement also gives teachers bereavement leave after a miscarriage. They'll be able to take up to five days of leave following the death of an unborn child.
The changes come amid significant teacher shortages statewide, and union officials both in Sioux Falls and at the state level expect more districts will begin to follow suit.
"It goes back to, how do you attract and retain people?" said Ryan Rolfs, executive director of the South Dakota Education Association. "For the most part these districts are operating out of the same hiring pool ... I would expect some districts to make this a big priority."
What's changing?
And how did we get here? Get the full details here.
---
What Supt. Jane Stavem is working on this summer
Simplified: Sioux Falls Superintendent Jane Stavem is entering her third year as leader of South Dakota's largest school district. Stavem sat down with Sioux Falls Simplified to talk about her goals and what she's working on while students enjoy summer break.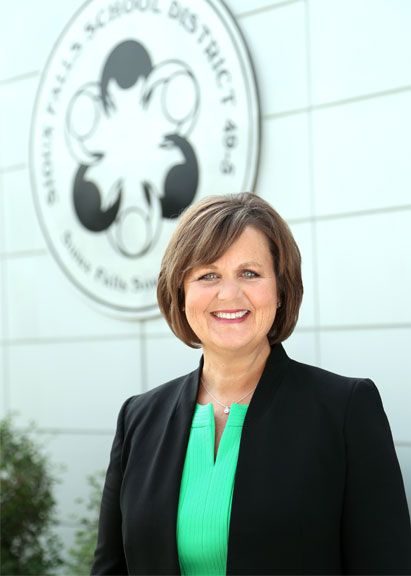 Why it matters
Stavem has said on multiple occasions that she wants Sioux Falls schools to be the best in the nation.
Another common refrain in her tenure as superintendent has been about the importance of community partnerships – and she's even hired a new administrator focused on just that.
As she enters her third year as superintendent, Stavem wants parents and community members to know she's fired up, and she wants their help.
"We have to be relentlessly focused on doing our very best every single day – everybody who's engaged in the work of education," Stavem said.
What are Stavem (and her team) working on?
And what challenges is the district facing right now? Learn more here.
---
How metro communities worked together to clean up after the storm
This is a paid piece from the Sioux Metro Growth Alliance.
Simplified: A May 12 wind storm brought "unprecedented" damage to the state, as Gov. Kristi Noem said, with some communities in the Sioux metro hit particularly hard. Here's a look at how people came together to help each other out in the aftermath.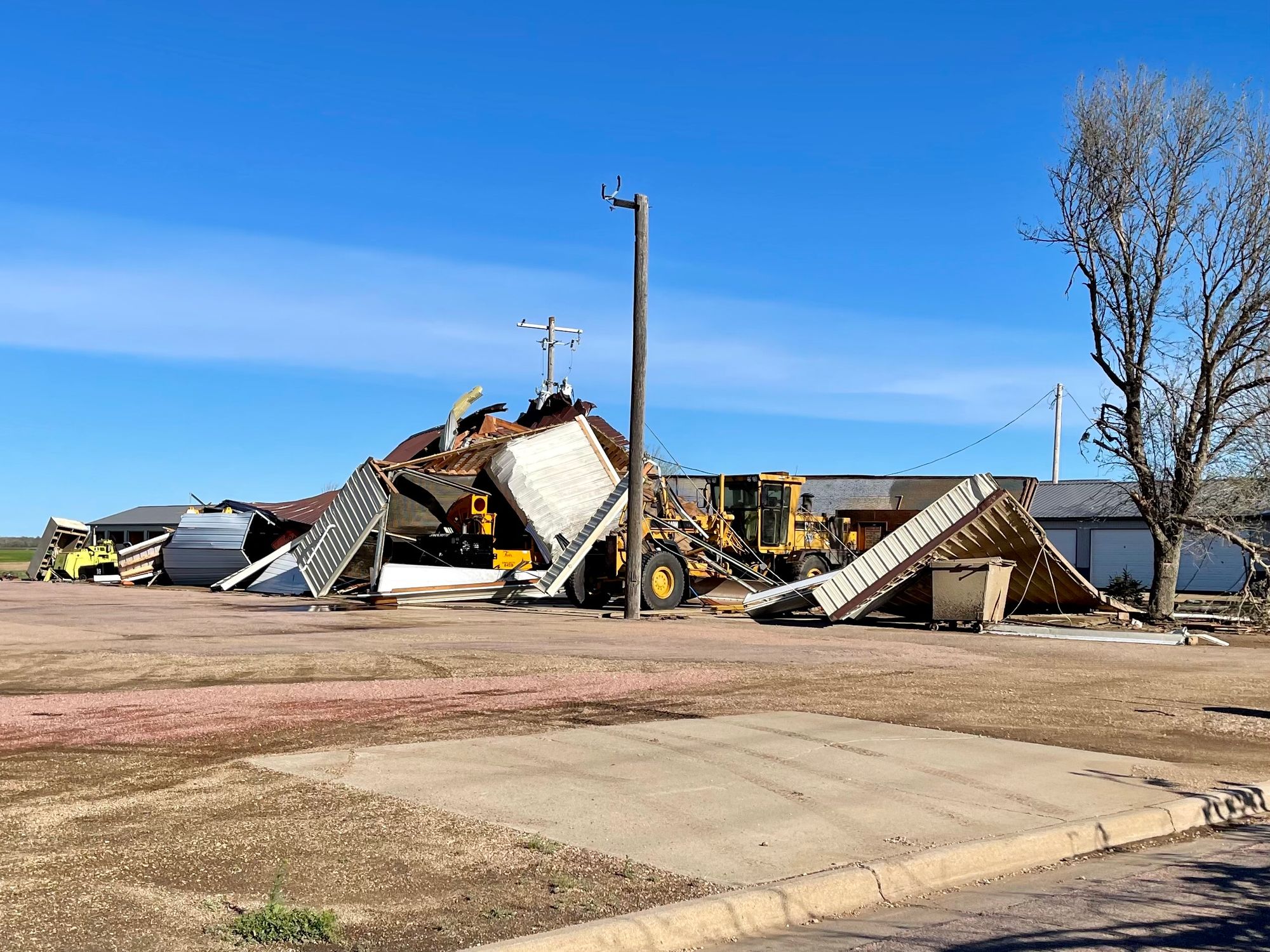 Why it matters
The storm brought between 70 and 105 mph winds, according to the National Weather Service, and officials confirmed two people were killed in the region.
The storm caused damage in 28 counties statewide. Locally, it meant many downed trees and power lines, as well as damage to roofs, cars, sheds, fences and more.
In the aftermath, though, communities came together to start clean-up efforts, make sure their neighbors were safe and provide food for first responders.
"People are right away helping people, and you hear chainsaws going," said Butch Oseby, mayor of Crooks.
How were some metro communities affected?
And how did people work together in the aftermath? More here.
---
TL;DR
Super simplified stories:
County receives $775,000 grant to improve housing for justice-involved people. The county was one of four areas selected for the MacArthur Foundation grant for the Just Home project. Money will be used to develop housing that meets the needs of folks who've been impacted by the justice system, for whom finding housing is often a challenge. More to come on this – stay tuned.
Siouxland Libraries summer reading program kicks off next week. The theme this summer is "Oceans of Possibilities," and it all starts June 2. Learn more in this little promo video.
---
Jail sees more violence, rule-breaking and turnover
Simplified: The Minnehaha County Jail last year saw an increase in major rule violations, employee turnover and situations where staff had to use force to control a situation, Warden Mike Mattson told county commissioners Tuesday.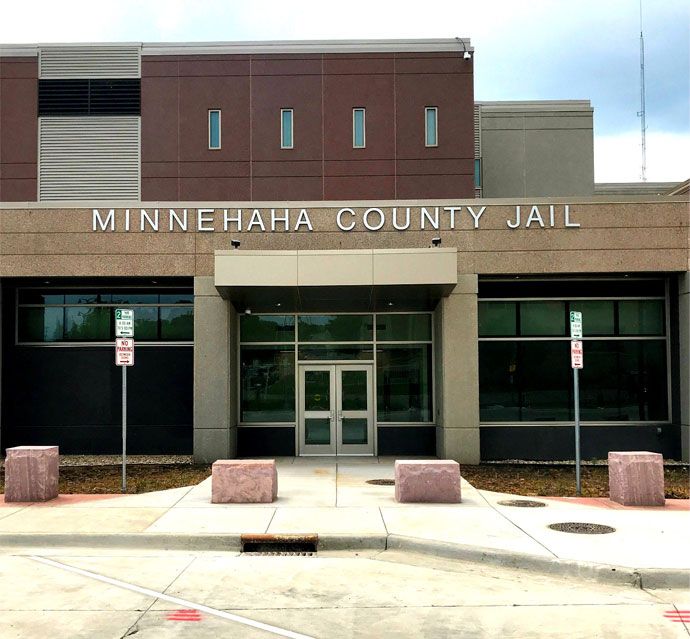 Why it matters
The jail saw an overall turnover rate of 31 percent in 2021. Of the 45 new officers hired throughout the year, fewer than half remain working for the jail, Mattson said.
Meanwhile, jail staff had to use force to control a situation 230 times in 2021, Mattson said.
Mattson also reported a 40 percent increase in major rule violations from 2018 to last year, as well as a 50 percent increase in informal discipline and a 60 percent increase in the need for mental health observation.
"Today's offender is much different than in years past," Mattson said. "They have little to no respect for people in uniform. They are quick to argue, difficult to hold accountable and are routinely disrespectful toward staff."
What can be done?
Mattson had a few suggestions for commissioners. Here's a look.
---
This class will help you feel more empowered about your cycle
This is a paid piece from Selah Space.
Simplified: Selah Space's new Girl Talk classes aim to help educate women about their cycles and provide tools to help them feel more in control of their bodies.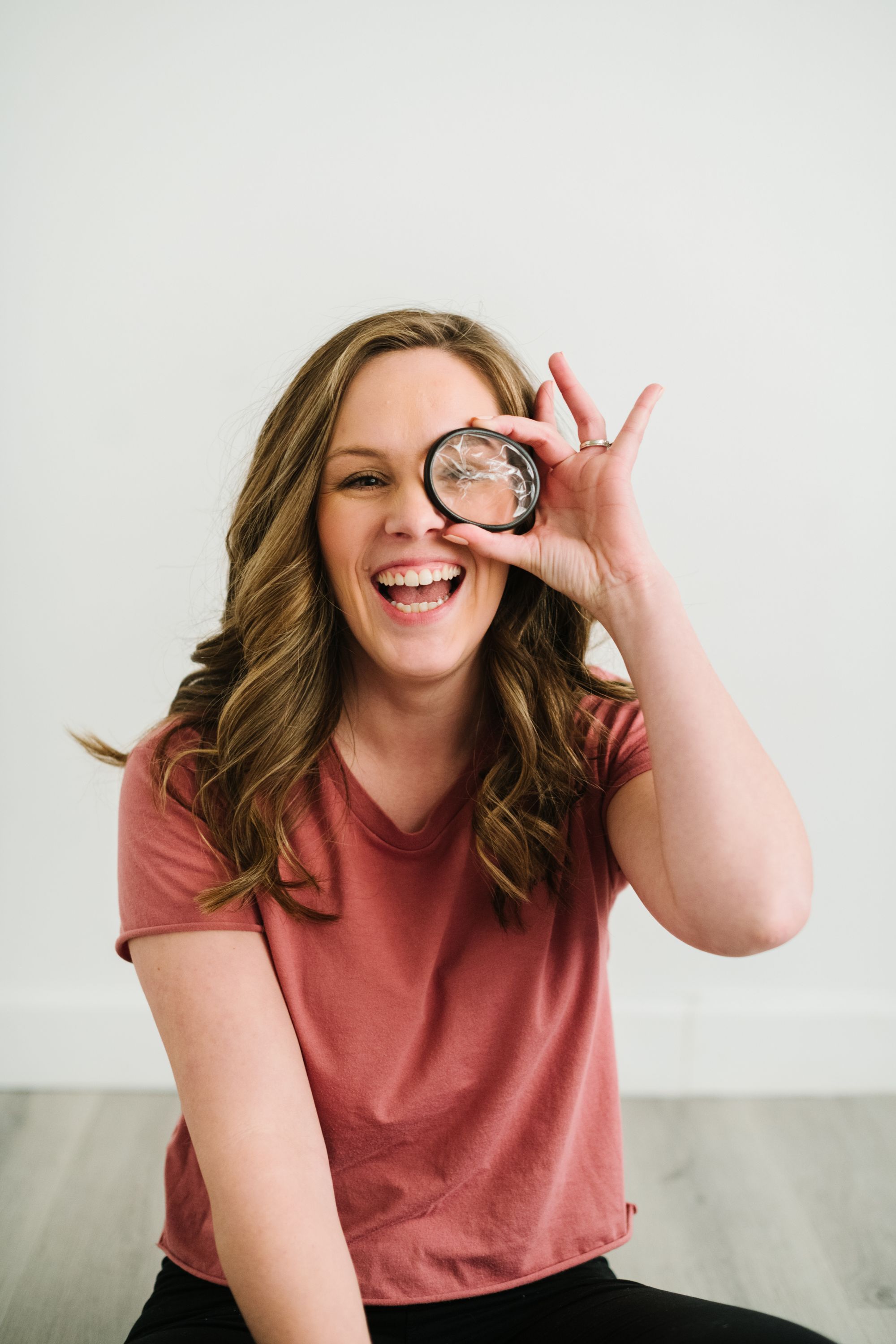 Why it matters
Many women don't have a full understanding of how their bodies work, especially as it pertains to their menstrual cycle and reproductive system, Selah Space Owner Jada Dobesh said.
And even those who do understand the mechanics may feel like they can't do anything about things like painful or irregular periods.
Girl Talk gives women a space to re-teach themselves about their bodies, Dobesh said, and they'll also learn some tools for cycle-tracking and small ways to feel better along the way.
"It takes almost nothing to improve your period when you just know something about it," Dobesh said.
Who is this class for?
And how to sign up. More here.
---
THIS AND THAT
Stuff to do:
Rock the Block. The Union Gospel Mission is hosting a Rock the Block event 11 a.m. to 5 p.m. Sunday at 8th Street and Weber Ave. There will be free food, entertainment and activities for kids, as well as community clean-up and outreach opportunities. Sign up to volunteer here. Want some community conversation ahead of time? More here.
Check out some art. BronzeAge Art Casting is bringing back the Falls Art Market starting this Saturday 8:30 a.m. to 1:30 p.m. Details here.
Listen to music outside. Check out Good Earth State Park's summer concert series with music starting at 4 p.m. Sunday (and every Sunday for the next month). Details and artist lists here.
Graduate. Or, ya know, watch a cousin/sibling/kid/friend's kid graduate. All four Sioux Falls public high schools have graduation ceremonies on Sunday at the Sioux Falls arena. (Private school kids, a belated congrats to you as well!)
---
What I'm falling for this week:
My daughter – aka Sioux Falls Simplified's big sister – turning TWO
Patio season (and this roundup of spots from Jazzmine Jackson at Kelo).
Local hot sauce on "Hot Ones"
---
Become a member
Has Sioux Falls Simplified made you feel smarter about where you live? Consider buying in to a smarter Sioux Falls by becoming a member and offering financial support to the smarter, easier journalism you've been reading here.