Happy Wednesday! Megan here.
Weather check: Chilly (I mean, October chilly. Give me the same temps in March, and I'll be in shorts and a tank top.)
New format thing: I'm testing a new format for the "Stuff to watch" section of the newsletter, and I'd love your feedback – you can just reply to this email if you'd like. Instead of the regular "stuff to watch," you'll see a "super simplified" section with little mini-stories from the week.
This week, I'll tell you about some big drama in the local wedding photo industry, some future planning for Falls Park and an awesome photo of the northern lights captured not far from here.
And now, news:
COMMUNITY
This N.D. photographer closed overnight, taking Sioux Falls couples' money, photos with them
Simplified: Dozens of couples in North and South Dakota – including several in Sioux Falls – were affected last week by the abrupt closure of a North Dakota-based photography company. The incident is now under investigation by the state's attorney general.
Tell me more
Glasser Images, a wedding photography and videography company based in Bismarck, N.D., closed without notice to both couples and subcontractors last Thursday.
The company sent an email telling couples who had booked their wedding services that they wouldn't be able to fulfill contracts or refund payments.
Glasser Images Owner Jack Glasser did not respond to a request for comment, nor did his attorney, Tim O'Keeffe.
Why it matters
Though it's a North Dakota company, Glasser worked with both couples and photographers in Sioux Falls and across South Dakota.
Their abrupt closure left dozens (if not hundreds) of couples in one of two situations.
They had wedding photos or video taken that they have not seen and worry won't ever be released.
They now have to scramble to find another wedding photographer, some of whom book out more than a year in advance.
Subcontractors, like Sioux Falls-based photographer Natalie Yost, are also missing out on thousands in payments for work that's been completed.
"I haven't been paid for about three months," Yost said, adding that when she reached out in the days before the closure, she was told she'd be paid shortly.
How are local couples affected?
Meet a couple who learned of Glasser's closure two weeks before their wedding. And what happens next?
---
CITY
How Sioux Falls is planning the Falls Park of the future
Simplified: It's been a couple decades since Sioux Falls has talked about serious, long-term improvements to its namesake park. That's changing now, and last week the city took the first step in planning the Falls Park of the future by selecting a landscape architecture firm to guide the process.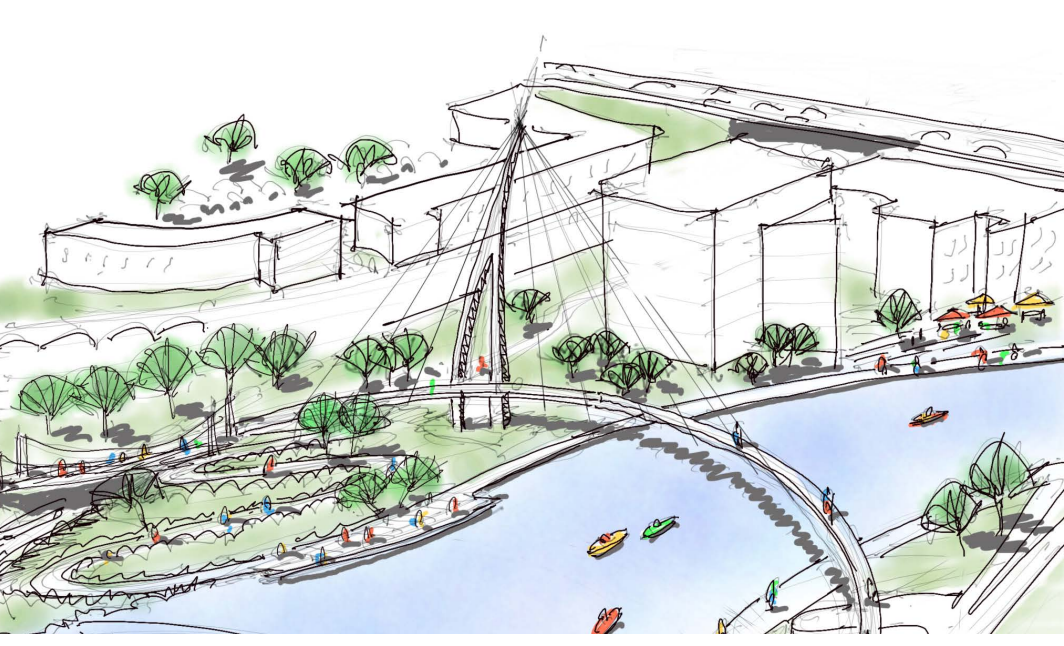 Why it matters
Master plans are the norm for any park in the city, said Park Development Specialist Mike Patten but Falls Park got some special treatment in the form of the Falls Park Design Competition.
The winner of the competition – Confluence – will now help the city over the course of the next year to take its big-picture design as a starting point to envision what Falls Park could look like for the next 50, or even 100 years.
Confluence's plan was selected, in part, because it took into account more than just the park itself, incorporating the potential for residential developments and better connections into adjacent neighborhoods, Patten said.
Confluence's winning design isn't a final product. Rather, it's a way to think broadly about what is possible for the park as the city does more specific future planning and seeks community input.
"When there's a chance to participate in public engagement for our central park, be a part of it if you can," Patten said.
What's in the plan?
Details here, including what happens next.
---
SIMPLIFIED PRESENTS
How Midco is shaping future programs at Augustana
This is a paid piece from Midco.
Simplified: Midco has made significant donations to Augustana University – especially in the last year. Here's a look at how that support is creating programming to prepare students and student athletes for the future.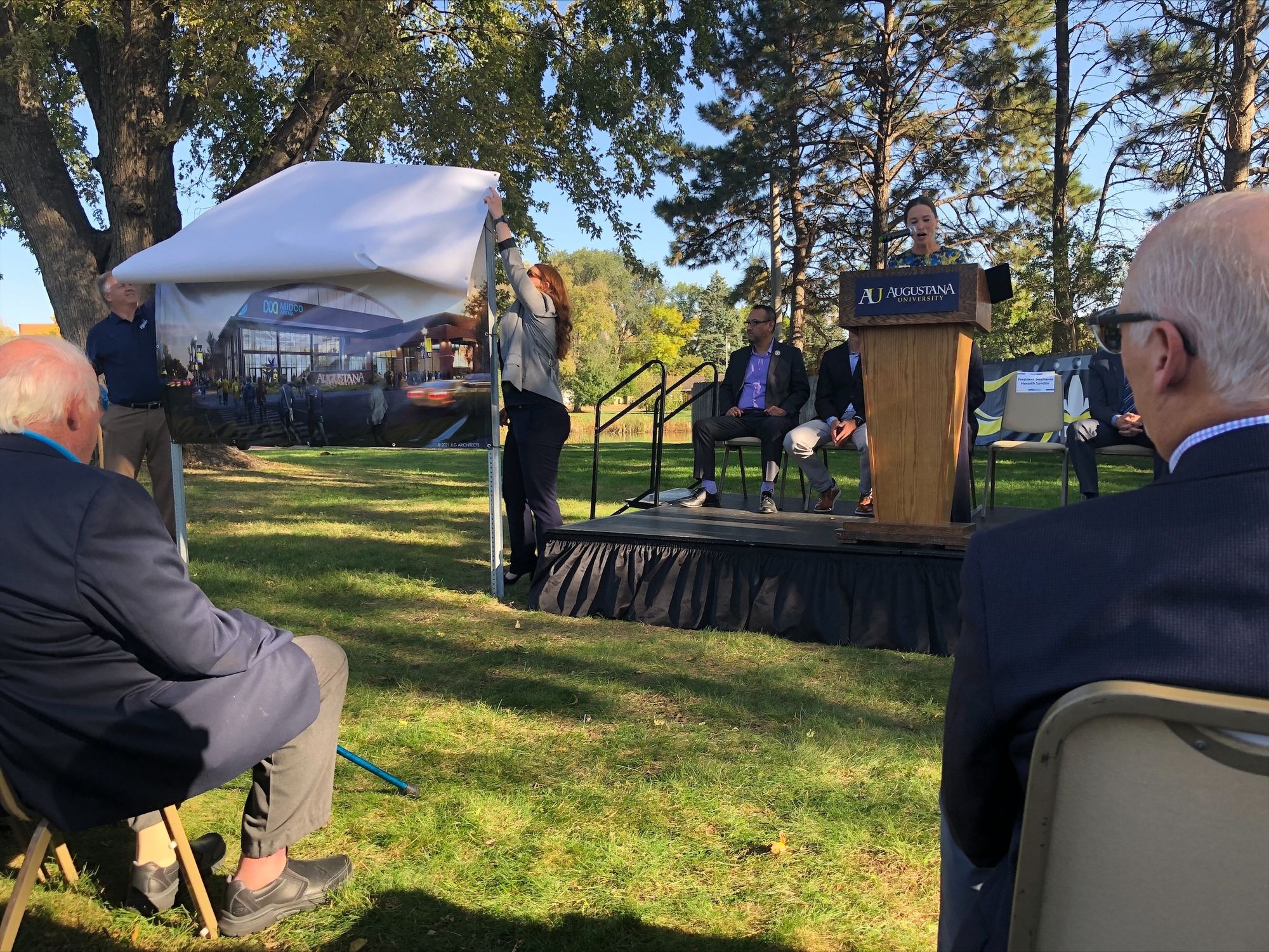 Why it matters
Augustana University broke ground last week on the Midco Arena, which was made possible, in part, by Midco's support. The Arena will house a NCAA Division I hockey team, the first of its kind for the university, city and state.
The arena announcement came in the months after Midco announced a $1.35 million gift to the university, funding the creation of the Midco Media Campus and Midco Production Center, as well as enlarging the company's athletic sponsorship.
These gifts show Midco's commitment both to the university and to the community at large.
"The centrality of this geographically has a lot of symbolism," Midco President and CEO Pat McAdaragh said. "We want Augustana to be the core, the center of the community, the hub of activity for all age groups."
Get the details on both the media center and the arena, as well as next steps for both.
---
TL;DR
Super simplified stories:
Cold case resolves in plea deal. Theresa Bentaas – the woman charged with murder and manslaughter in the 40-year "Baby Andrew" cold case – took an "Alford plea" on the first-degree manslaughter charge, and in exchange, the murder charges were dropped. This style of plea means the defendant enters a guilty plea but doesn't admit guilt to the act itself. Bentaas' sentencing is scheduled for Dec. 2.
Snow leopard dies at zoo. A two-and-a-half-year-old snow leopard, Baya, died last week after a "rapid decline in respiratory function," the Great Plains Zoo said in a release. The news came the day after one of the zoo's tigers tested positive for COVID-19.
Airport prepares for hunters. It's the pheasant opener this weekend, and Experience Sioux Falls will host its 27th annual welcome event for hunters at the Sioux Falls Regional Airport.
Northern lights appear near Sioux Falls. The National Weather Service on Tuesday shared several images of the aurora borealis captured near Sioux Falls, including one from photographer Travis Gallipo taken north of Humboldt.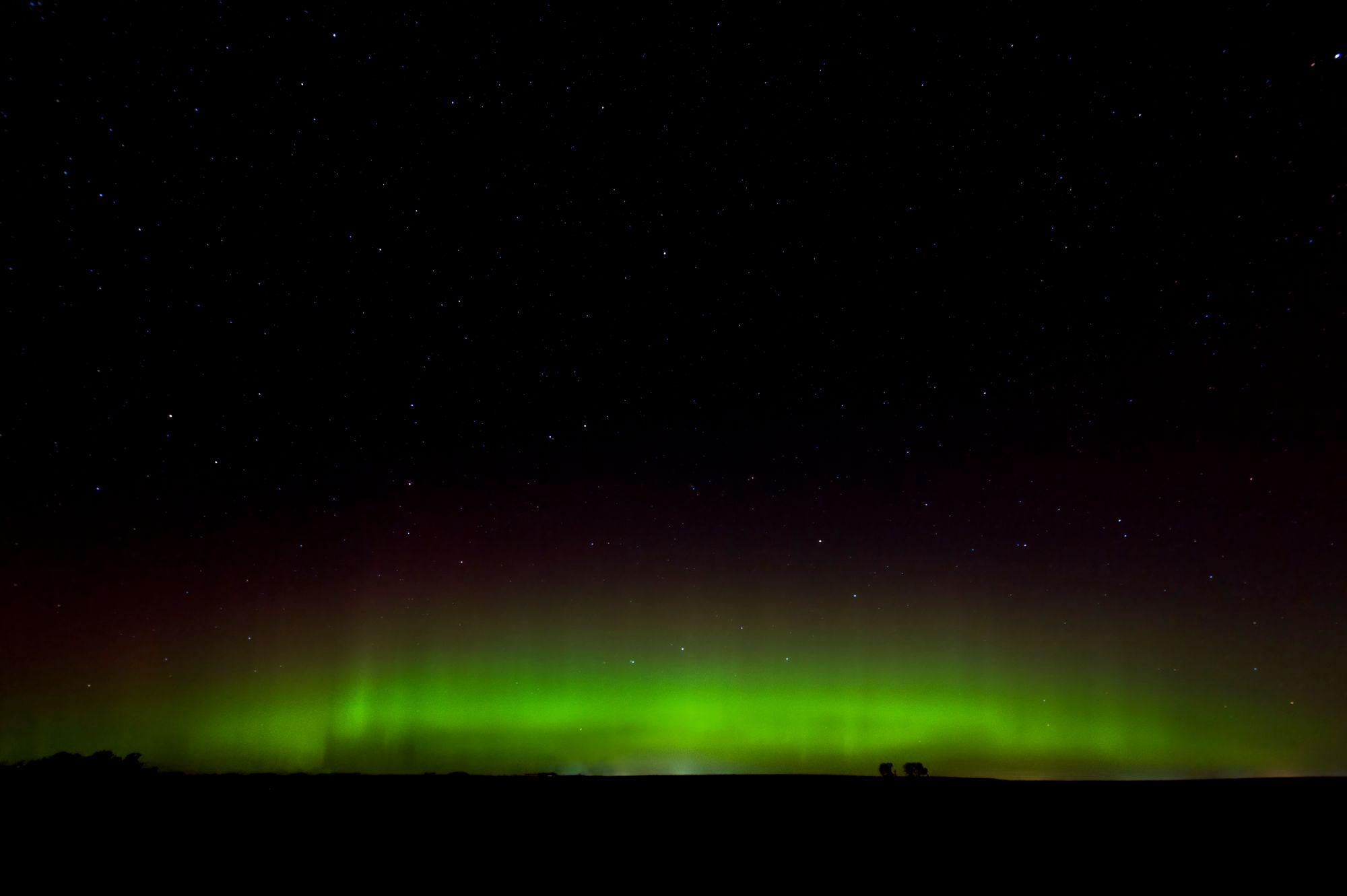 ---
SIMPLIFIED PRESENTS
Get the best deals of the year on Silverstar Day
This is a paid piece from Silverstar Car Wash.
Simplified: It's almost Silverstar Day. It's the day with the biggest and best car wash deals of the year. Here's what you need to know.
Tell me more
Silverstar Day will take place Tuesday, Oct. 19 at all Silverstar locations.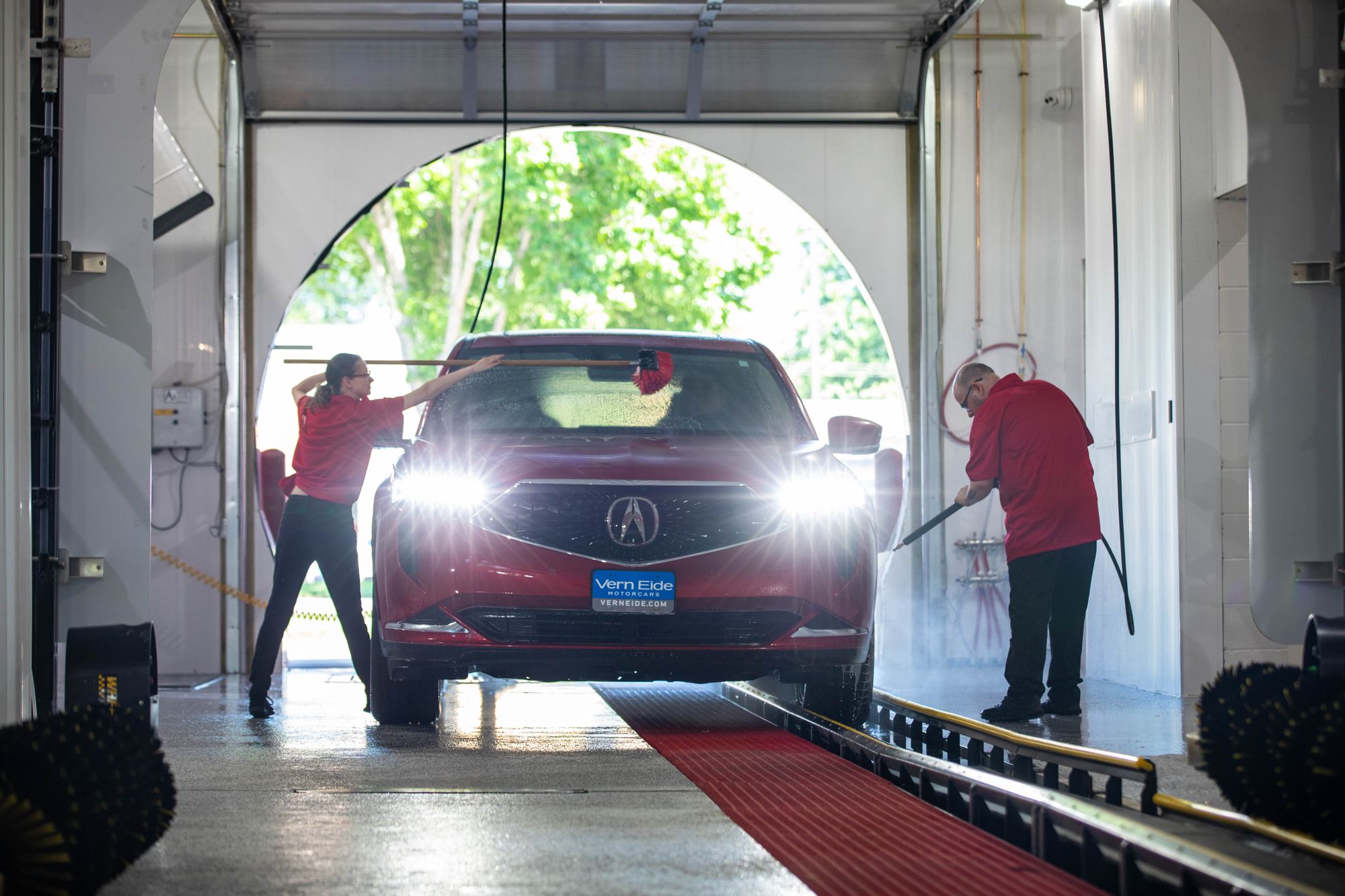 Why it matters
Silverstar has eight locations in Sioux Falls, with another two expected to open by the end of the year.
The car wash chain has also seen industry recognition by placing in the Commercial Plus Top 100.
Silverstar Day is a way to say thank you to the community that's supported Silverstar's tremendous growth in recent years.
"We're so grateful to be a part of the Sioux Falls community," Regional Manager Andrea Vetos said. "We are excited to take this day both to celebrate our existing customers and to welcome new people to try out one of our washes."
Get the details on the deals here, and sign up here for special offers from Silverstar.
---
THIS AND THAT
Stuff to do (spooky season edition):
Tour a cemetery. Learn about the lives of people from Sioux Falls' past during a lantern-lit tour of Woodlawn Cemetery on Thursday, Friday and Saturday with tour times starting at 6:30 p.m. Tickets available for $10 at the Old Courthouse Museum.
Solve a murder. The Dinner Detective Murder Mystery Dinner Show takes place starting 6 p.m. Saturday at the Sheraton on North West Avenue. Details here.
Visit a haunted house. You've got options. The Argus Leader compiled a list of nine different haunted houses (including one at Silverstar Car Wash, which I'll tell you more about as it gets closer).
Hunt for ghost stories. Go on a haunting scavenger hunt and learn about ghost stories in downtown Sioux Falls. Find more details from Pigeon605 here.
Pick (floating) pumpkins. Ok, this one isn't spooky, but the little kids need some fall fun, too. The Midco Aquatic Center is hosting an event from 3 to 4:30 p.m. Saturday in which people can jump into the pool and pick the floating pumpkin of their choice, then decorate it. Admission is $10, and registration is required.
---
What I'm falling for this week
---
Become a member
Has Sioux Falls Simplified made you feel smarter about where you live? Consider buying in to a smarter Sioux Falls by becoming a member and offering financial support to the no B.S. journalism you've been reading here.