Happy Wednesday! Megan here.
Weather check: Might be a classic midwestern "wear-coats-under-costumes" year, folks. Oh, and don't forget your umbrella today.
Status check: Next week is November. Thought you oughta know.
This week, I'll walk you through the history of the USD Discovery District and the challenges it's faced along the way. I'll also tell you about a nonprofit encouraging lifelong learning and how Sioux Falls' marijuana dispensary lottery will work.
And now, news:
EDUCATION
How Jim Abbott hopes to move the USD Discovery District forward
Simplified: It's been a tough few years for the USD Discovery District, a planned 80-acre research park in northwest Sioux Falls. Between leadership turnover, a pandemic and planned tenants backing out, the park remains largely an undeveloped field, but new Interim President Jim Abbott wants to turn it around slowly but surely.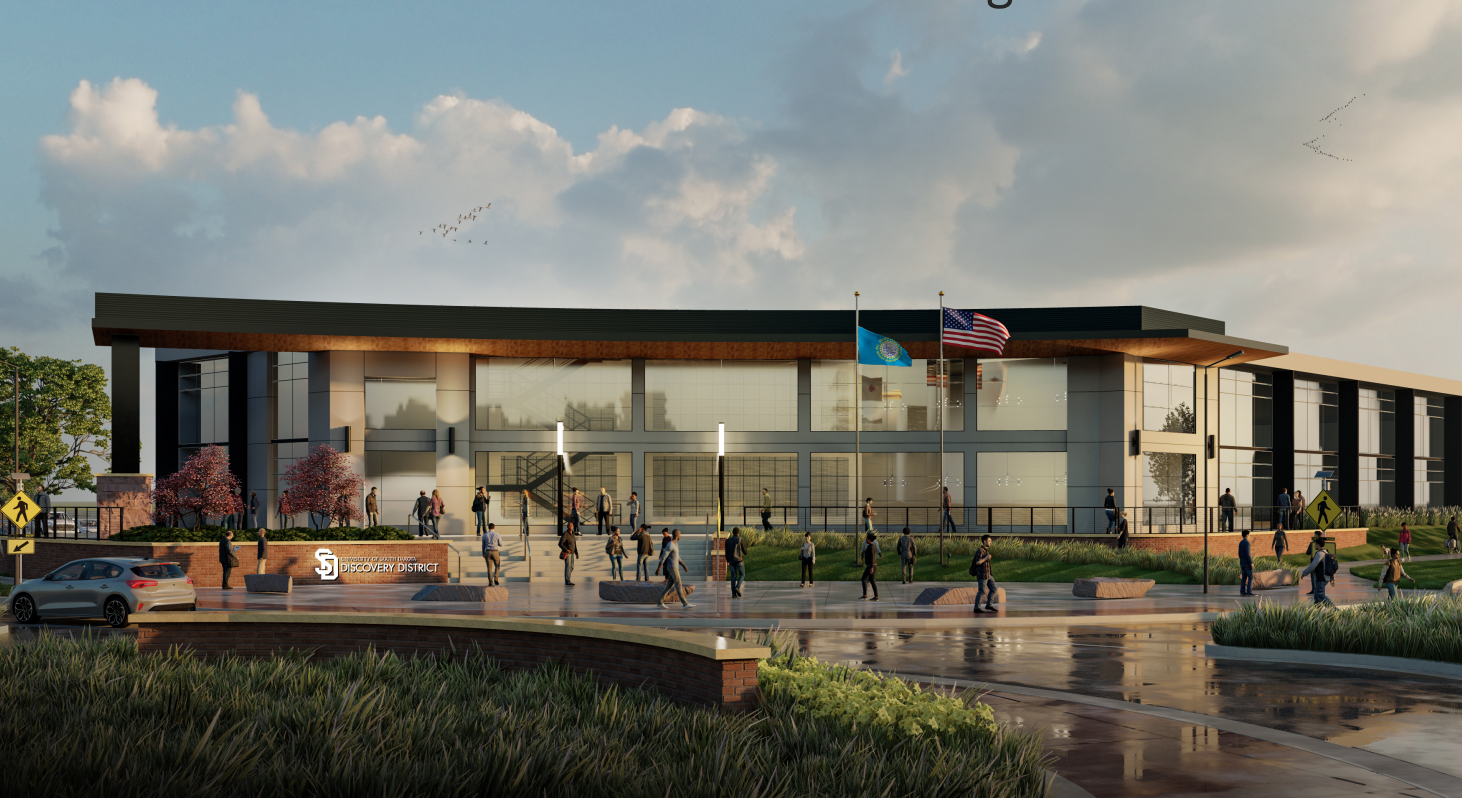 Why it matters
Plans for a research park in Sioux Falls date back to 2000 – with the broader concept of university-led research park dating back to Gov. George Mickelson's term.
Phase one, as Abbott calls it, was the construction of the Graduate Education and Applied Research (GEAR) Center, which opened in 2009. That program has been successful, he added.
The challenge, though, is getting traction for phase two, the research park side of things.
This is where the district has faced a chicken-egg scenario, as Abbott put it: Do you start with investors and a tenant, i.e. bioscience business, or do you start with a building and hope that if you build it, the businesses will come.
"If we had to do it over again, I think we would've said, 'Look, the first thing we need to do is build a building,'" Abbott said.
And what is Abbott's plan moving forward?
---
COMMUNITY
Most members left this nonprofit in the pandemic. Here's how it's bringing them back.
Simplified: Sioux Falls' Osher Lifelong Learning Institute (OLLI) is working to rebuild after more than 60 percent of paying members left during the pandemic.
Why it matters
OLLI has been offering classes targeted to people age 50 and older in Sioux Falls since 2007. The local branch is part of the national OLLI network and also the only OLLI in South Dakota.
The classes are meant to encourage lifelong learning, but they also give members a space to socialize, share ideas and meet new people.
Pre-pandemic, OLLI had grown to more than 700 members. But when they had to shut down in-person classes and navigate a switch to online-only last year, their membership dropped to a low of 250, Director Thea Miller Ryan said.
"We're really crawling our way out of the canyon," Ryan said.
And learn more on how OLLI classes work, who they're for and how to help.
---
SIMPLIFIED PRESENTS
Garretson City Council approves natural gas incentive for new businesses
This is a paid piece from the Sioux Metro Growth Alliance.
Simplified: Garretson City Council earlier this month unanimously approved a plan to give new and existing business owners who invest in the town a chance to save on natural gas.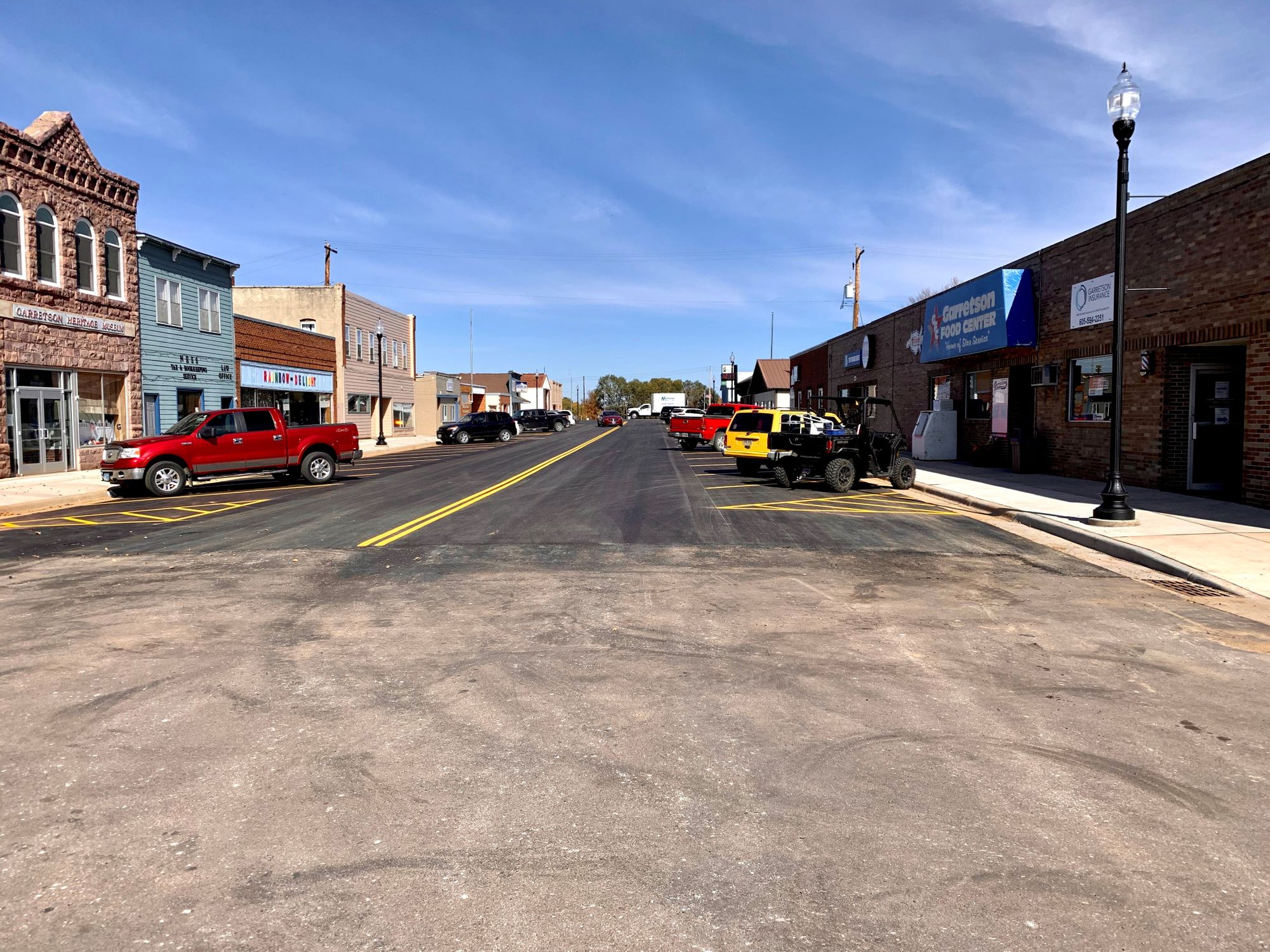 Why it matters
Garretson is one of only four towns in South Dakota with municipally owned natural gas utilities.
Businesses who spend at least $30,000 making improvements on a new or existing building, or purchasing land, get five years of natural gas discounts.
It's also a way to attract new businesses to set up shop in Garretson as well as encourage existing businesses to invest in improving and expanding their facilities, said Jessica Fueston, economic development director.
"We came up with this incentive to play on our strengths, and it helps everybody," Fueston said.
---
TL;DR
Super simplified stories
Vaccine events now available through 211 Helpline. Businesses, individuals or organizations can call 211 to request an on-site COVID-19 vaccine event through a new partnership between the Helpline Center and the city's health department.
Districting Commission releases recommended plan. Sioux Falls is one step closer to knowing how they'll be represented on City Council in years to come. See the redrawn boundaries in the commission's recommended plan here. Next steps include public input, and later City Council approval.
Dial 605. Area codes are now required to make calls in South Dakota. The change is part of a nationwide effort to make 988 a National Suicide Prevention Lifeline, and the 10-digit dialing in S.D. is a way to ensure folks don't accidentally dial the hotline when trying to call someone with a number starting with 988.
Augustana students using virtual cadavers. Biology students have a new $70,000, 7-foot-long table with a touch-screen computer that allows them to do virtual dissection. It's one of only two virtual cadavers in the state, according to the Augustana Mirror.
Holocaust Remembrance exhibit coming to Washington Pavilion. The Jewish Interfaith Education Council is bringing an exhibit examining the lives of children during the Holocaust to Sioux Falls. It'll be on display Nov. 2 through Nov. 6.
---
CITY
How the lottery for marijuana dispensary licenses will work
Simplified: People who want to open a medical marijuana dispensary in Sioux Falls will soon be able to do so. But first, they have to be one of five to win a license through the city's new lottery process.
Why it matters
South Dakota's voter-approved measure legalizing medical marijuana took affect July 1, but the rollout for necessary licensing has been slower at the state and city level as officials figure out how to manage new cannabis programs.
Sioux Falls City Council spent months talking about possible time, place and manner restrictions for medical marijuana dispensaries. They landed on a set of rules in early September.
Those rules cap the number of licenses for medical cannabis dispensaries at five, to be determined through a lottery.  
On Friday, the city released the guidelines for what that lottery will look like.
Get the lottery specifics here.
---
THIS AND THAT
Stuff to do:
See a new local talk show. Late Night Boomin, a new local talk show, is hosting a live taping for its first episode Thursday at 7 p.m. at the Washington Pavilion
Corn, but make it spooky. The Heartland Country Corn Maze is going spooky this weekend with a haunted corn maze from 6 p.m. to 9:30 p.m. Friday and Saturday.
Trunk or treat. There's truly too many of these to list them all. Basically, if you know of a church or a day care in town, odds are fairly decent they're having one or know of one.
Go emo. Icon Lounge is bringing back 605 Emo Night on Saturday. Channel that teen angst with a costume contest, themed drinks and a photo booth.
---
What I'm falling for this week
Reporter Trevor Mitchell's annual local Halloween costume ideas
Teasing people for already watching Hallmark Christmas movies while simultaneously wishing I had the guts to join them.
---
Become a member
Has Sioux Falls Simplified made you feel smarter about where you live? Consider buying in to a smarter Sioux Falls by becoming a member and offering financial support to the no B.S. journalism you've been reading here.