Happy Wednesday! Megan here.
A personal note: I'm turning 30 this week, and this birthday is bringing a lot of thinking about the next decade. I want to see this news outlet grow. I want to see it reach more people in Sioux Falls and to serve a greater South Dakota audience. And, I want to see more readers like you buying in to smarter, easier, locally owned local news.
Weather check: If you've been resisting turning on your heat at night, this week might break you.
This week, I'm thrilled to roll out the first part of the SoDak Simplified Election Guide. This one-stop guide encompasses races in the entire state (so share it with your parents in Huron or your college buddy in Aberdeen or your weird, reclusive aunt in Lemmon or wherever).
I'll also catch you up on the latest with the homelessness task force, a once-in-a-lifetime art exhibit at the Pavilion and the temporary updates to the unfinished downtown parking ramp.
And now, news:
Meet the people who want to represent you in Pierre
This is the first (and by far the largest) part of a series looking at what and who will be on the November ballot statewide.
Simplified: The 2022 election for South Dakota senators and representatives is quickly approaching (Save the date: Nov. 8, 2022). This comprehensive, statewide guide is designed to make it easy for you to feel informed before you head to the ballot box.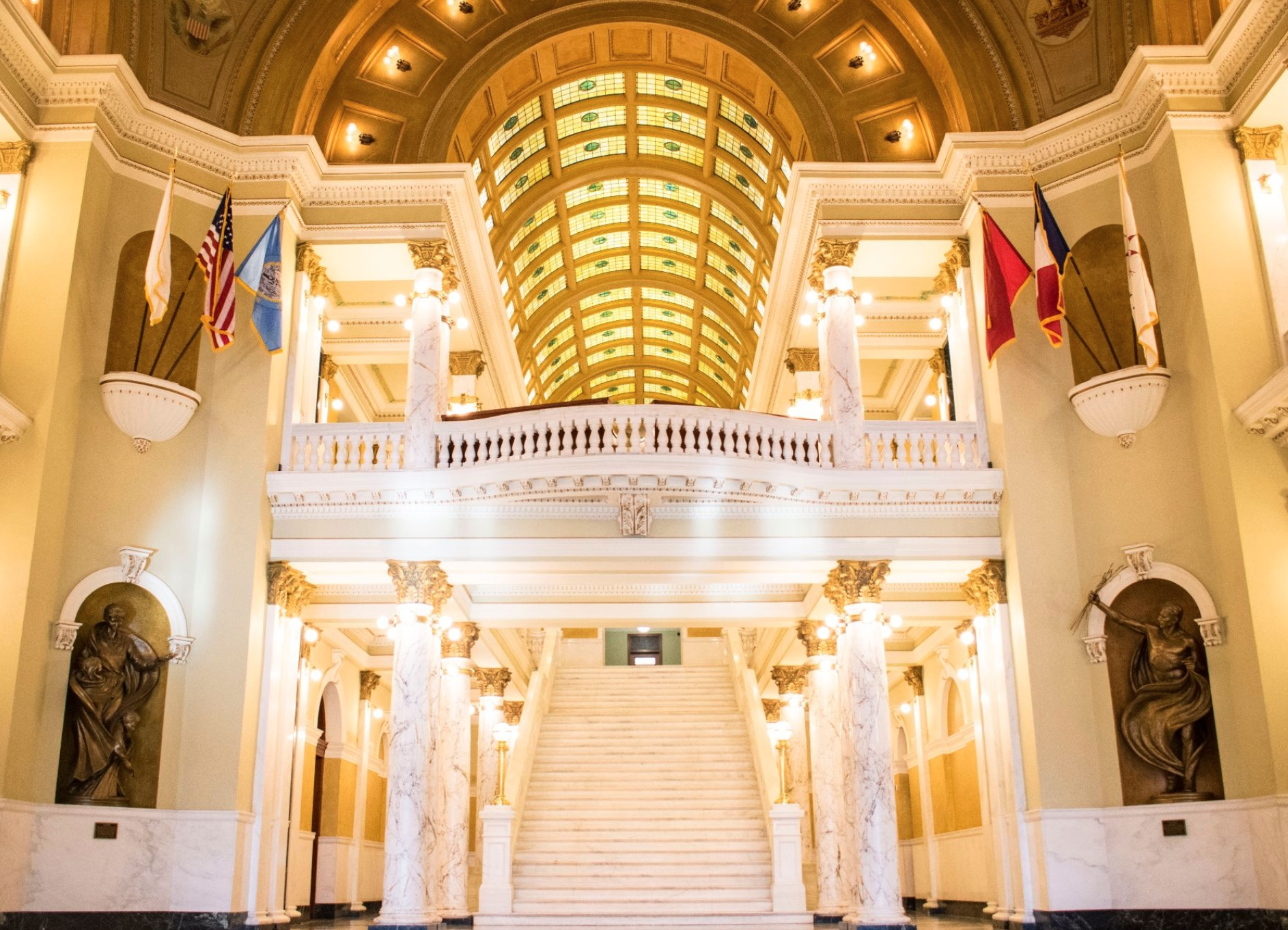 Why it matters
Those who are elected and travel to Pierre in early 2023 will tackle a range of issues that affect you both as a taxpayer and as a resident of South Dakota.
This is your chance to have a voice in who makes decisions in our state on everything from K-12 education funding to abortion rights to agriculture regulations to recreational marijuana – and so, so much more.
How does this guide work?
This is a comprehensive, statewide guide to the 2022 South Dakota legislative election.
We reached out to all 158 candidates running for a state senator or representative position across South Dakota's 35 voting districts.
Each of their responses are recorded here, listed by district in numerical order. If the candidate didn't respond to multiple emails and phone calls, only their name and party affiliation are listed on the guide.
Once you know your district, use CTRL+F (or Command+F if you're on a Mac) and search "District XX" – of course, using the actual number of your district in place of the Xs.
And check back in the coming weeks for a guide to ballot measures and other statewide races.
---
This task force wants to end homelessness. Here's what it's got for ideas so far.
Simplified: A task force convened earlier this year to study homelessness shared a first look at some of the solutions they'll propose to the City Council in the coming months. Take a look at the first draft of task force recommendations.
Why it matters
There are hundreds of unhoused people in Sioux Falls. The most recent count in January showed more than 400 people were without homes.
The draft recommendations take a largely "housing first" approach, meaning the primary focus is on finding housing, regardless of a person's mental health or addiction needs. Find a home first, then connect with other needed services.
There's also an emphasis on the need for help on the development side. Sioux Falls Thrive is already working toward creating a housing trust fund – essentially money that can fill the gap between what it costs to build housing and what low-income people can afford to pay in rent.
"It is just, at this point, virtually impossible to build a tax-credit apartment building ... we're ready to take action," said Michelle Erpenbach, president of Sioux Falls Thrive and task force member.
Tell me more about the recommendations
---
What you've been missing at the Children's Museum in Brookings
This is a paid piece from the Children's Museum of South Dakota.
Simplified: You might think the word "museum" implies quiet halls with things to look at, but not touch. But the Children's Museum of South Dakota is anything but a stuffy museum. It's an open-ended, hands-on "training ground for exploration," Director of Marketing Kerrie Vilhauer said.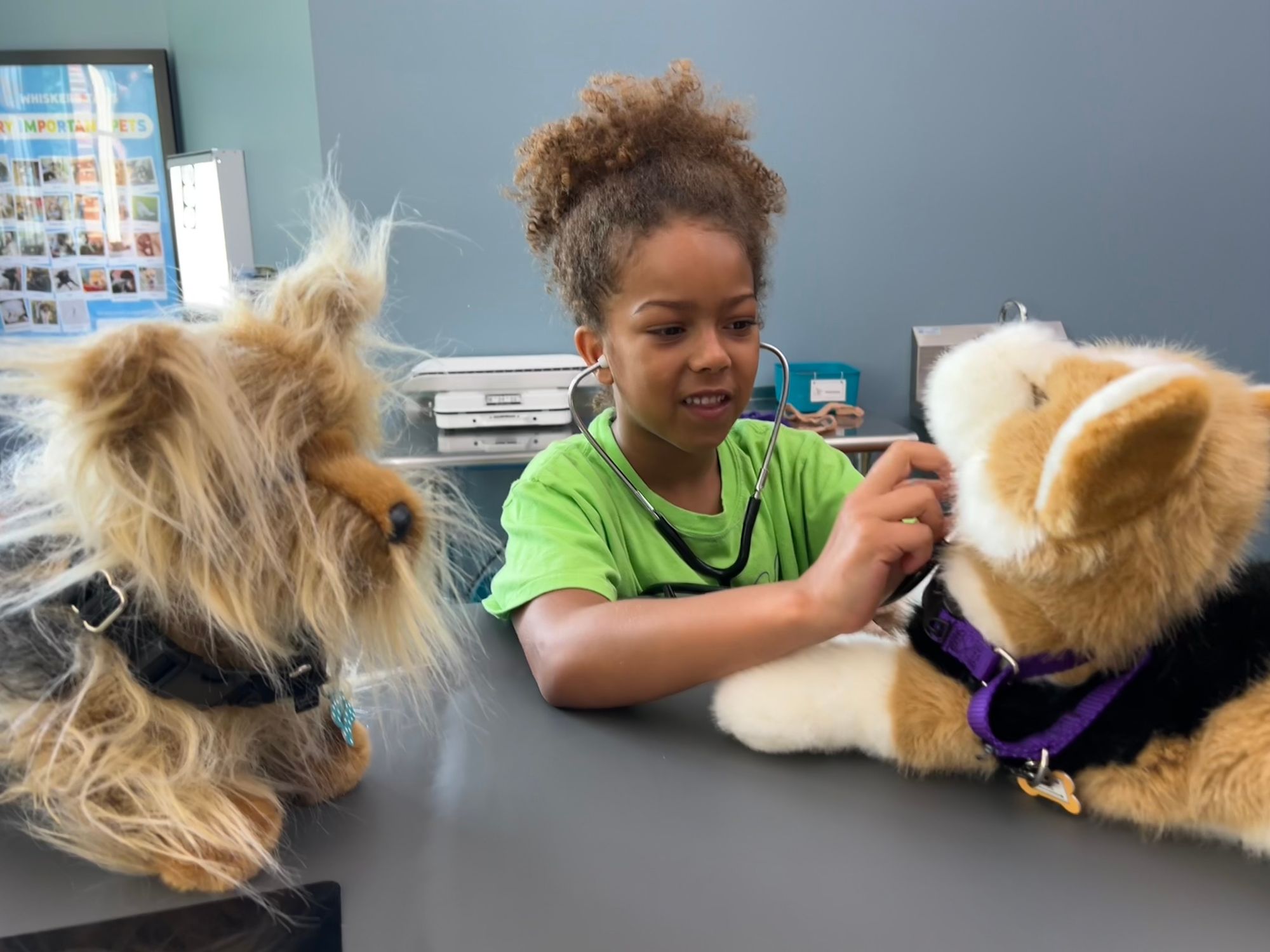 Why it matters
The children's museum sits on four acres of land in Brookings – about an hour's drive north of Sioux Falls. It opened in September 2010 as the first children's museum in the state of South Dakota. It's since become a destination for visitors across the country.
The museum is designed to replicate the community around it, Vilhauer said. The large outdoor space lets visitors interact with the prairie, go fishing, dig for fossils and more. It's also got the country's only full-size permanent animatronic dinosaurs on display in the U.S.
Another main component is "KidStreet" – a replica of a town Main Street – which includes a variety of shops connected through a wide-open street. This is where visitors will find the newest museum exhibit: a veterinary clinic called, "Whiskers & Tails."
"We're really open-ended," Vilhauer said. "It teaches people to play when maybe they haven't played in a really long time."
And what else do I need to know to plan a visit?
---
TL;DR
Super Simplified Stories
Give input on proposed new elementary schools. Sioux Falls School District board members will hold a meeting this afternoon (Oct. 5) to take public input on facilities. The latest facilities discussion showed a need for a new elementary school, possibly two. Catch up here.
Avera gets $4 million grant to help keep more moms and babies healthy. The federal grant will give the hospital system $1 million annually over the next four years to support work – including a focus on telehealth – to lead to lower infant mortality, pre-term labor, low birth weight, and delivery complications.
October is domestic violence awareness month. The Minnehaha County Family Violence Council is recognizing the month and raising awareness by placing purple ribbons on law enforcement vehicles. There's also a Take Back the Night event at 6 p.m. Thursday, Oct. 6 at the University of Sioux Falls.
Chef Lance remains undefeated in downtown pork showdown. Chef Lance's on Phillips won the downtown pork showdown for the second year in a row (during the second year of the competition). The winning dish was "Ribs & Grits," bourbon braised baby back pork ribs with smoked cherry BBQ sauce on a bed of white cheddar and fresh herb grits. Hungry? Me too. Here's a photo to really seal the deal for you: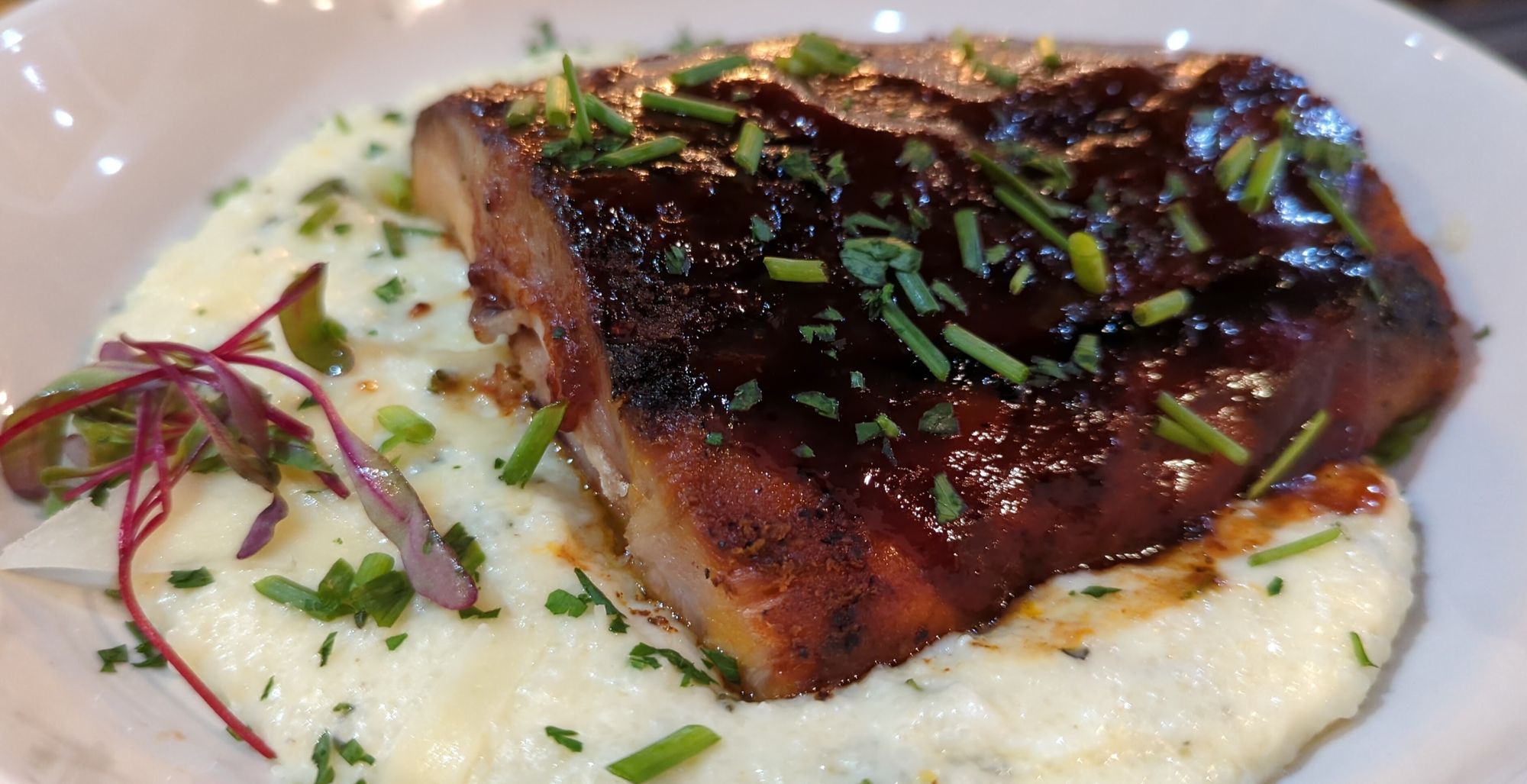 ---
How to see original works from Warhol, Pollock and more in Sioux Falls
Simplified: The Washington Pavilion's Visual Arts Center has its first major traveling exhibit in five years – and that means you can see original works from folks like Andy Warhol, Jackson Pollock, Roy Lichtenstein and more.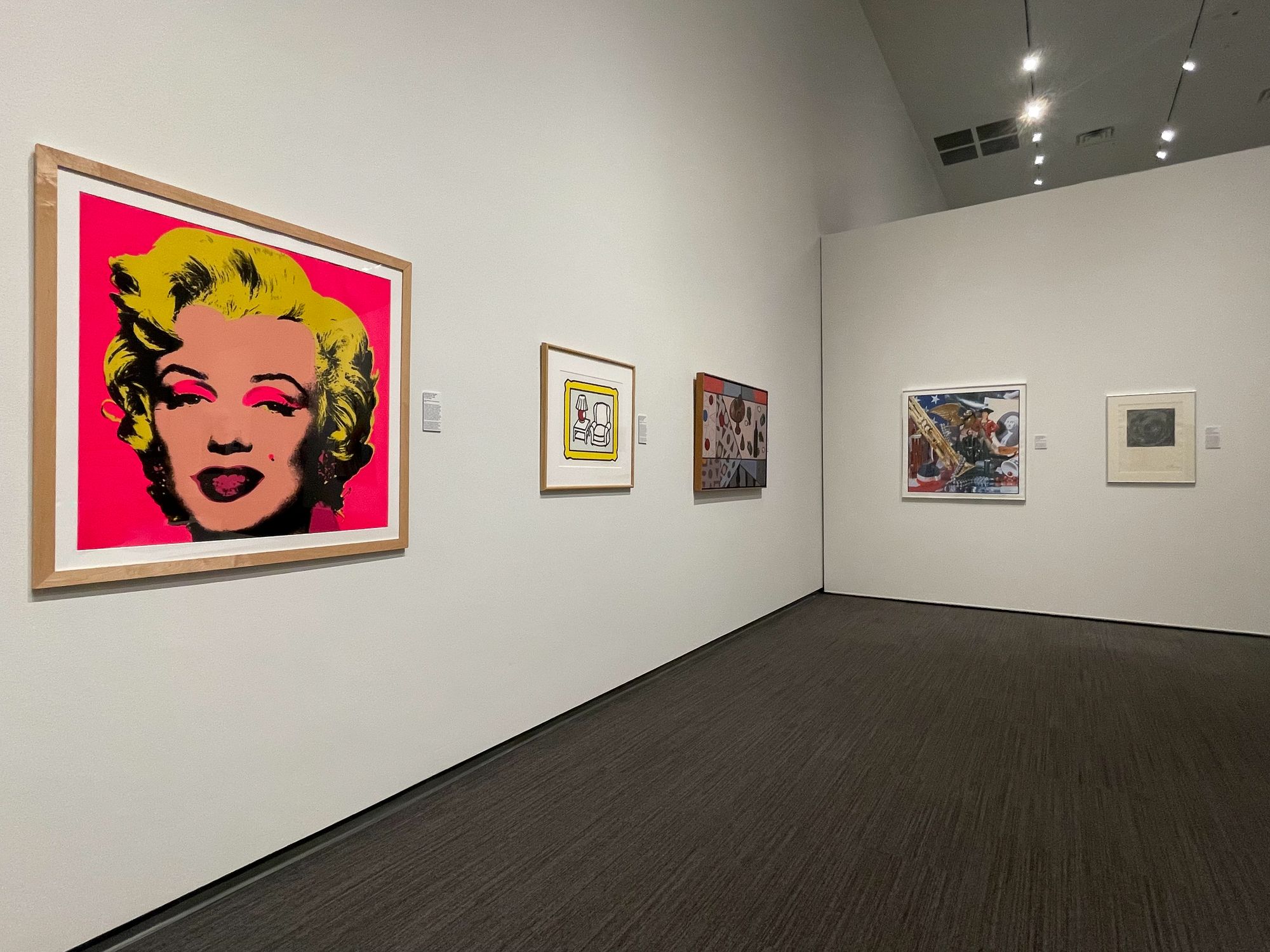 Why it matters
The exhibit has 70 original works, all of which are on loan from the Guild Hall in East Hampton, New York.
The artworks featured are from more than 50 artists, and include artistic styles from postmodern and contemporary artists to midcentury pop art to American impressionism.
Even for those who aren't super into art, this exhibit is an opportunity to see original works from artists a person would typically have to travel far out of Sioux Falls to see.
"This is a rare chance for art lovers and the general public to see original, famous works by celebrated artists without ever having to leave South Dakota," says Cody Henrichs, curator at the Visual Art Center.
What to know before you go
---
City opens temporary plaza in front of unfinished downtown parking ramp
Simplified: The space in front of the unfinished downtown parking ramp is getting a bit of a facelift with a temporary plaza that opened last weekend.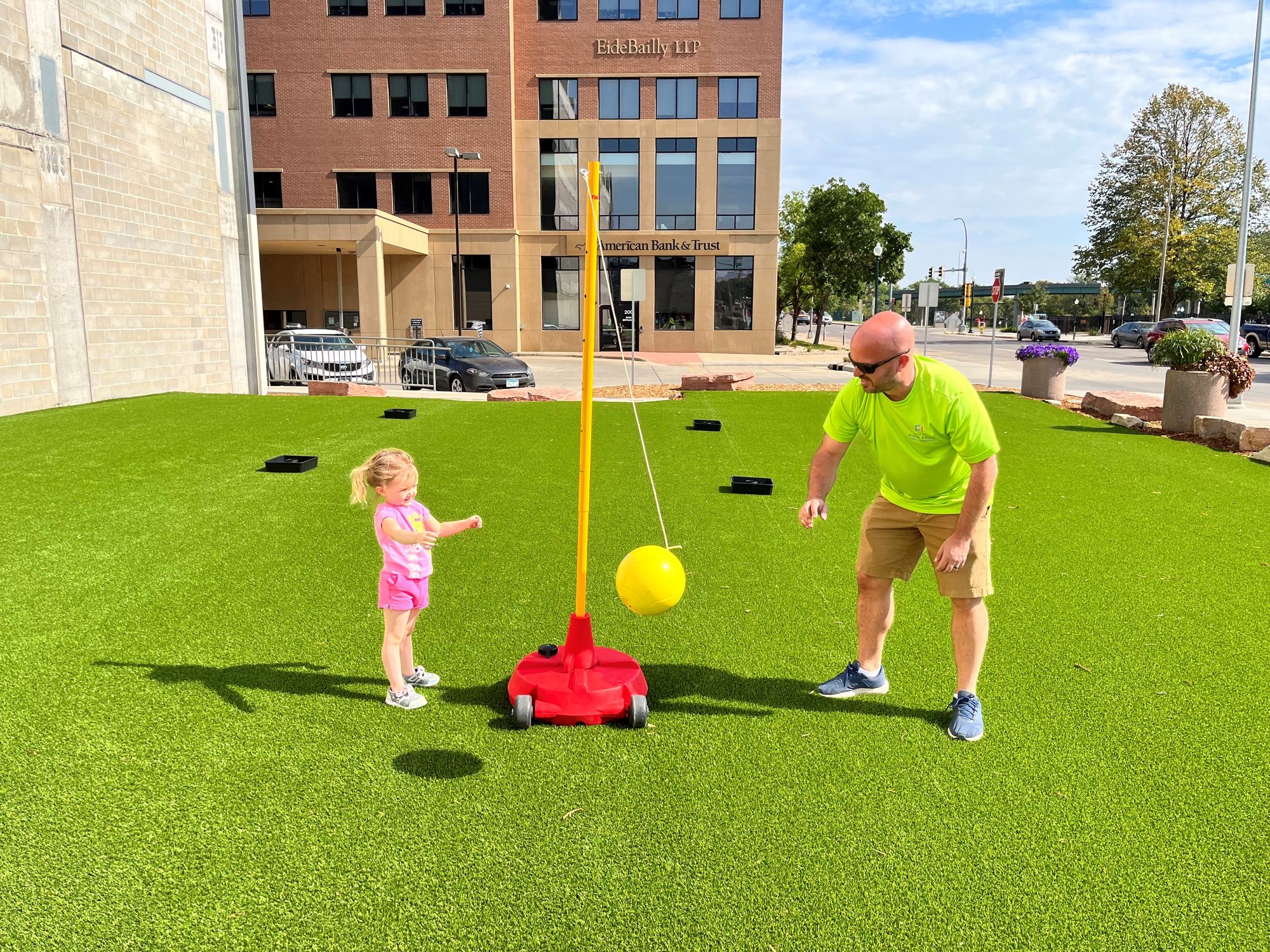 Why it matters
The ramp has been sitting unfinished for years as the city was stuck in legal limbo with the project's initial developer. Earlier this year, that lawsuit settled, paving the way for the city to move forward with someone new.
In the meantime, the city is using the space just south of the ramp as a temporary plaza with some green space, tables, yard games and events.
It's unclear how long the plaza will be in place, but until City Council decides what comes next for the ramp, the parks department will be putting on events and programs, Recreation Manager Jackie Nelson said.
"We're just gearing up to program it for as long as we need to," Nelson said.
What did the temporary plaza cost?
And what's next for both the plaza and the unfinished parking ramp?
---
THIS AND THAT
What I'm falling for this week:
---
Become a member
Has Sioux Falls Simplified made you feel smarter about where you live? Consider buying in to a smarter Sioux Falls by becoming a member and offering financial support to the no B.S. journalism you've been reading here.