Happy Wednesday! Megan here.
Weather check: Back to fall temps.
Simplified check: I've been pretty transparent about how Sioux Falls Simplified is funded, in part, through paid content under the "Simplified Presents" label, but just because a piece is paid for, doesn't mean it isn't also newsworthy, interesting and important to the community.
This week, (and all weeks, if I'm being honest) the sponsored stories are worth your time and attention. The funding from Silverstar and the Sioux Metro Growth Alliance gave me the resources needed to tell the story of an impressive local fundraising effort and an important election in Lincoln County.
I'll also simplify how The Link triage center is doing in its first few months of operation, why hundreds of kids are stuck waiting for after-school care, and how COVID-19 is affecting homeless people in Sioux Falls.
And now, news.
EDUCATION
Hundreds more kids would have after-school care if not for staffing issues
Simplified: Kids, Inc. – an after-school program administered in Sioux Falls School District elementary schools – is short-staffed, and the wait list is the highest it's been in recent years, officials say.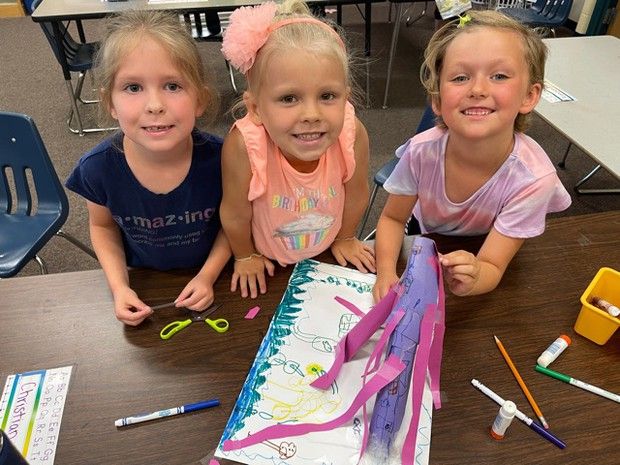 Why it matters
Kids need a place to go after school. Because class lets out before the end of a traditional work day, after-school programs bridge the gap for many parents.
Staffing issues have been a problem for Kids Inc. for years. Program Manager Jodi Miller said the district has cut more than a dozen jobs in the last three years because they have gone unfilled.
On top of those losses, Kids Inc. has between 15 and 18 open positions right now, Miller said.
That leaves more than 600 families on the wait list.
If the open positions were filled, it's possible another more than 200 kids would have after-school care.
"We're not like a McDonald's where you can just function short-staffed," Miller said. "We have to have those people there every day ... there is no budging on that with licensing requirements."
---
SIMPLIFIED PRESENTS
The community came together to help this man get home
This is a paid piece from Silverstar Car Wash.
Simplified: Matthew Pangilinan was on vacation in Las Vegas when he went into anaphylactic shock and, later, cardiac arrest. The road to recovery will be a long one, but – thanks to a fundraiser supported by Silverstar Car Wash, Krav'n and the broader community – he'll be able to safely return home.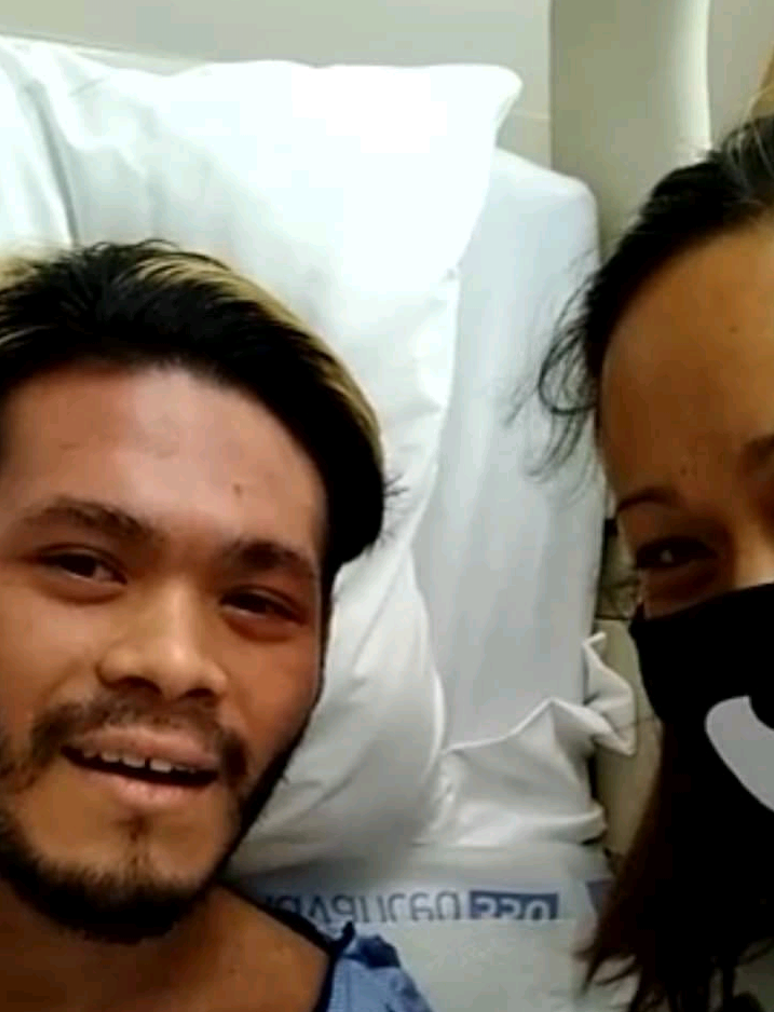 Why it matters
The cost to get Matthew home safely after suffering a brain injury was initially estimated at $30,000 due to insurance issues, according to his mother, Diana Pangilinan, who has worked at Silverstar for the past two years.
Silverstar encouraged its more than 20,000 Facebook followers to support a fundraiser held Sept. 20 at Krav'n – Matthew's employer – and the car wash company offered to match all proceeds raised at the event.
That resulted in Silverstar writing a $4,800 check towards the effort, with a total raise from the event of more than $11,200, Silverstar Regional Manager Will Bell said.
A GoFundMe page has raised another nearly $13,000.
That's enough to get Matthew home, his mother said.
"I couldn't believe it," she said. "I work for a great company. The fact that they were willing to do that just showed the love and care that they have for me and for my son."
What does the road to recovery look like?
---
Stuff to watch:
Booster shots. Booster shots are available at both Sanford and Avera for people 65 and older, as well as those with underlying conditions or high-risk jobs.
Women's march. More than 1,500 people have responded to a Facebook event for a women's march on Saturday, Oct. 2 in response to the abortion ban in Texas.
Hockey. Augustana University plans to break ground on an arena for the new Division I hockey team on Tuesday, Oct. 5.
---
HEALTH
How COVID-19 is affecting people without homes
Simplified: City health officials are working closely with shelters in town and local health care providers to help vaccinate and test people who are homeless. But one big challenge they're facing is finding places for these people to isolate when they do get sick.
Why it matters
Sioux Falls currently has more than 1,900 active COVID-19 cases, according to city data. It's unclear how many of these are among people without homes.
Funding is available for hotel rooms when someone who is homeless needs to quarantine, but City Health Director Charles Chima said the challenge is that hotels don't have enough rooms.
Another challenge facing shelters is transportation when a person needs to go get a COVID-19 test, though Chima said solutions are in the works for this.
Chima is also working to hold more vaccine clinics for the homeless population that is not yet vaccinated.
"We recognize that if we can get the majority of the population vaccinated, then we can very much live with this pandemic, and eventually it will run itself out," Chima said. "And hopefully life will return to normal."
What's behind the challenges? And what happens next?
---
SIMPLIFIED PRESENTS
What to know about the Lincoln County election next week
This is a paid piece from the Sioux Metro Growth Alliance.
Simplified: Voters in Lincoln County will decide on Oct. 5 whether they're willing to pay a tax increase to fund road and bridge improvements for the next three years.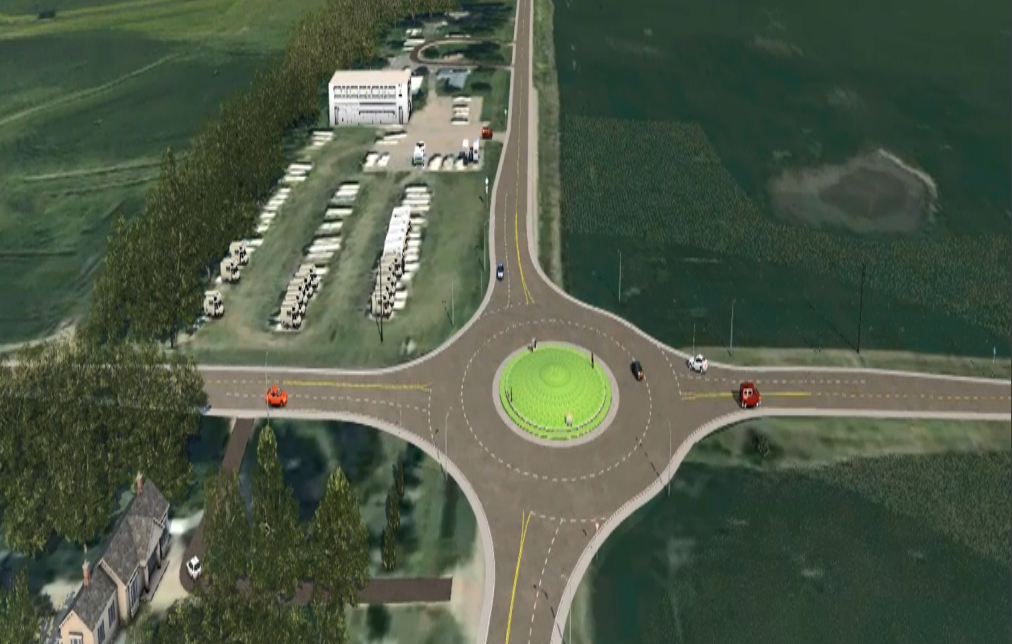 Why it matters
Lincoln County Commissioners passed a levy of 30 cents per $1,000 valuation in June. (e.g. The owner of a home with an assessed value of $300,000 would pay $90 per year for three years.)
A group of citizens banded together to get enough signatures to refer that decision to a public vote.
That means it's up to the citizens of Lincoln County to decide if they want to foot the bill for an estimated $2.4 million to fund improvements to roads and bridges, according to Lincoln County Auditor Sheri Lund.
"It's $2.4 million to the county, and then we would send 25 percent of that to the cities," Lund said.
Learn more on how we got here, what the levy would fund and where to vote.
---
CITY
Simplified: Sioux Falls' new downtown triage center helped more than 1,000 people in the first three months of operation, and leaders at The Link say the facility is already reducing the number of people both in jail and in hospital emergency rooms.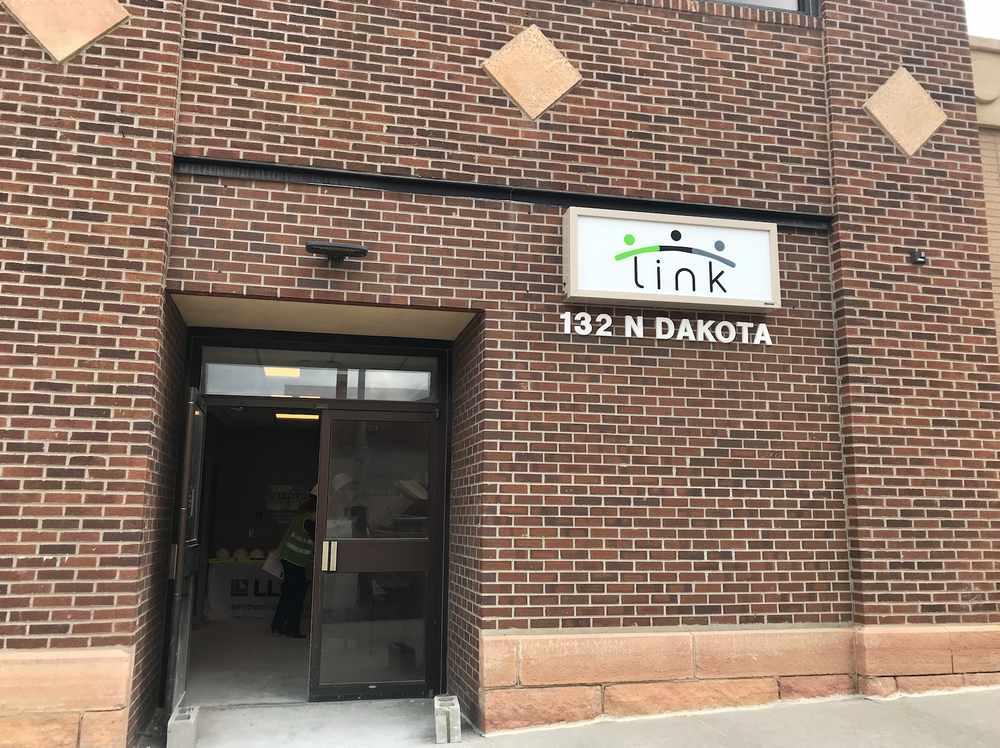 Why it matters
The Link opened June 1 after years of work between the city, county and health providers. Within 17 minutes of opening, The Link had its first client.
By the first week of September, The Link had helped 1,000 people, and as of Tuesday the number is closer to 1,300 according to Nurse Manager Madeline Miller.
Miller said that's meant fewer incarcerations, decreased length of hospitalization for people in withdrawal and a decreased length in emergency room visits for intoxicated people.
"The Link isn't just for any one group of people," said Bill Early, The Link's new executive director. "It's for everybody, and we've actually seen that already."
What happens next?
The Link is working to continue to spread the word about the resources it has available for people in need of mental health or addiction support. It'll also keep connecting folks with existing resources in town.
"It's never going to be just The Link," Miller said. "It's a community partnership."
---
THIS AND THAT
Stuff to do:
See some art. The Ipso Gallery at Fresh Produce has an opening reception for its latest gallery, Secret Door, from 6 p.m. to 8 p.m. Friday. See artist John Peters' "curious and otherworldly" pieces.
See some art AND drink wine. First Friday downtown this week features the Art and Wine Walk with 29 different stops. Details here.
Get geeky. SiouxperCon, a local fan convention for folks who like gaming, cosplay, anime, sci-fi, fantasy and comics, is at the Denny Sanford Premier Center this weekend. Tickets and specifics here.
Eat some farm-to-table food. The Stockyards Ag Experience is hosting "Harvest Night" on Thursday. It's a fundraiser including a farm-to-table meal and an auction. Tickets here.
Run for chocolate. The Chocoholic Frolic 5K race is this Saturday at Riverdale Park. Details and registration here.
---
What I'm *fall*ing for this week:
---
Become a member
Has Sioux Falls Simplified made you feel smarter about where you live? Consider buying in to a smarter Sioux Falls by becoming a member and offering financial support to the no B.S. journalism you've been reading here.