Happy Wednesday! Megan here.
Big exciting thing: This newsletter is now going out to more than 5,000 subscribers each week!!! That was my stretch goal for the year, and I'm thrilled to say we've surpassed it. And heck, why not shoot for 6,000 by the end of December?
🗞️
You in? Share this email with a friend!
Weather check: Winter temps are officially here. Bundle up, folks.
This weekend, I'll give you a deeper dive into voter turnout. You'll also find an update on how the Union Gospel Mission is turning unusable clothes into roofing materials (and cash). Oh! And of course, we have our weekly event guide.
And now, news:
Analysis: Sioux Falls has more registered voters, but fewer showing up at the polls
Simplified: The number of active registered voters has increased at a faster rate than population growth, but when it comes time to cast a ballot, an increasing percentage of registered voters aren't voting, according to a Sioux Falls Simplified analysis of two decades of turnout data.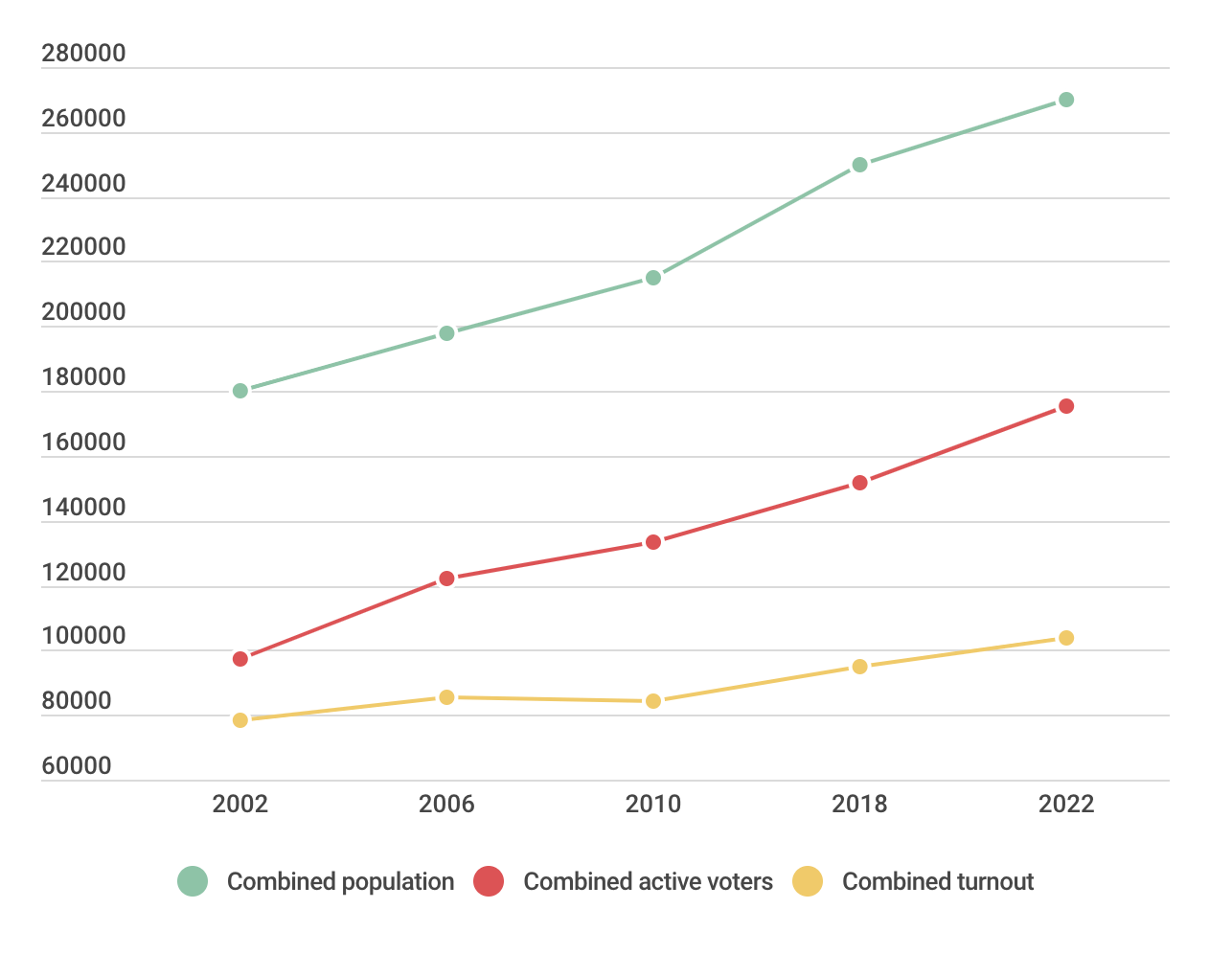 Why it matters
The majority of people who live in the Sioux Falls area aren't voting in midterm elections.
The combined population of Minnehaha and Lincoln Counties grew by 50% over the last two decades. In the same period, the number of ballots cast in midterm elections grew by 33%.
It's worth noting that this data is limited to midterm elections – think governor's races, not presidential ones. That said, it still shows a trend that even as the Sioux Falls area grows, a smaller and smaller group of people is choosing the region's elected leaders.
Show me the numbers
And then tell me what they mean. More here.
---
How the mission turned a truckload of unusable clothes into $10,000
Simplified: The Union Gospel Mission bought a baler about a year ago to help turn unusable clothes into roofing materials. Now, it's sent its first truckload of clothes to a Tennessee organization in exchange for $10,000 to support the mission's work.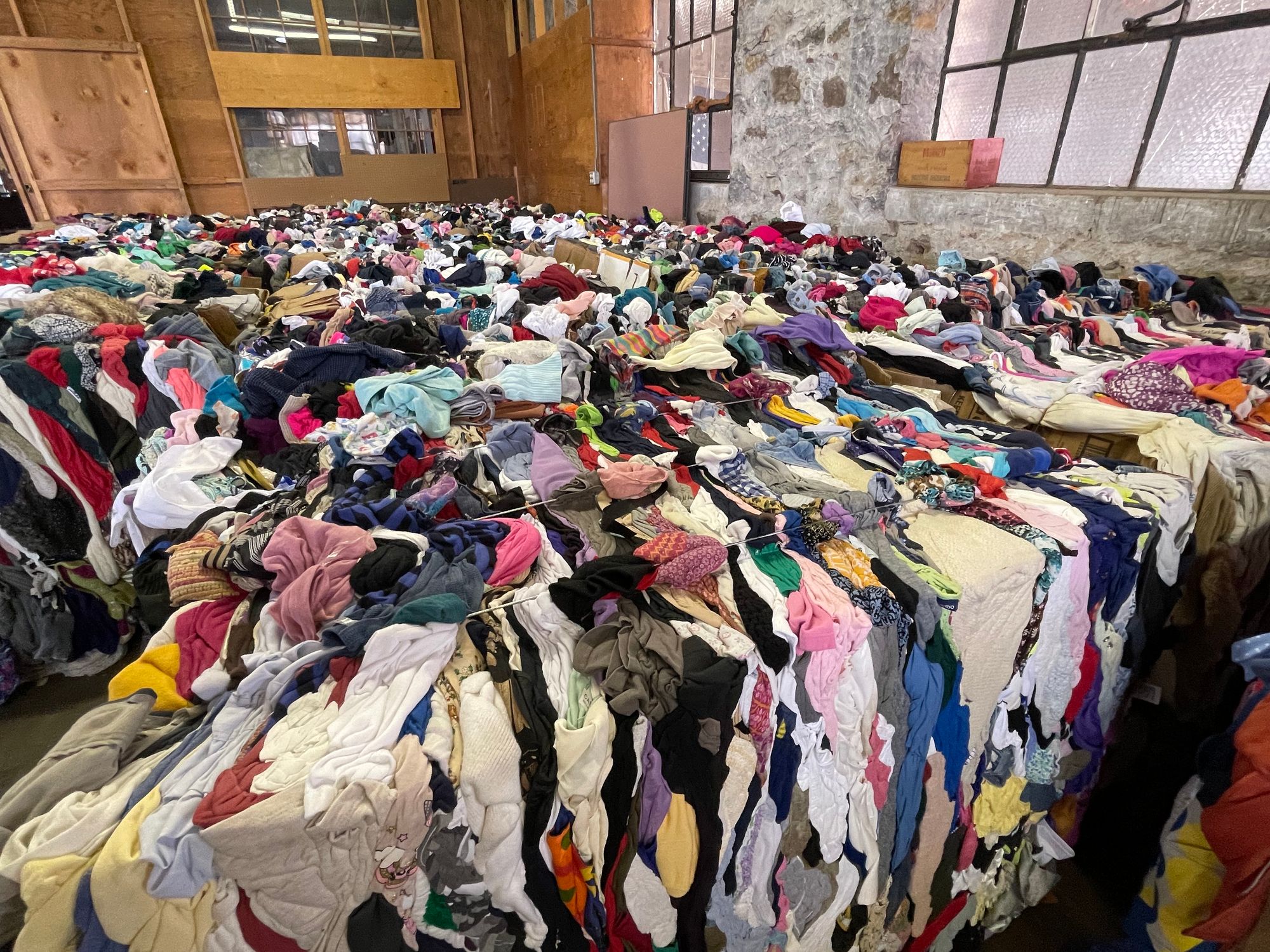 Why it matters
While the baler's been in place for some time, the mission wasn't able to really get started on this project until it acquired a forklift with the help of local donors. Once that happened, it only took about three months to fill a semi truck with bales of clothing.
This new project is also giving the people who stay at the mission a chance to gain practical workforce skills by learning how to operate both the forklift and the baler.
In its first load, the mission saved 45,000 pounds of clothes from going to the dump, said Elly Heckel, communications and marketing director for the mission.
And, the mission in return got $10,000. Right now, the money is going toward paying off the baler, but once that's accomplished, it'll all be profit, CEO Eric Weber said.
"If we can bring in $10,000 every three months, that feeds thousands of people," Weber said.
How did this project get off the ground?
---
Stuff to do: Nov. 11-17
Compiled by Olivia Bertino
---
THIS AND THAT
Become a member
Has Sioux Falls Simplified made you feel smarter about where you live? Consider buying in to a smarter Sioux Falls by becoming a member and offering financial support to the no B.S. journalism you've been reading here.