Happy Friday! Megan here.
🙏 Gratitude check: I am tremendously thankful for all of you.
Weather check: The kind of weather that's perfect for hanging Christmas lights, if you're – I don't know – my spouse reading this? 😅
This weekend, it's nice and short because I know many of you have the perfect leftover Thanksgiving sandwich ingredients waiting in your fridge. Intern Olivia checked out the importance of shopping small this holiday season. You'll also find a roundup of events, including the Parade of Lights tonight.
And now, news:
Why you should shop small this holiday season
Simplified: This weekend is Small Business Saturday, a day to support local businesses and keep your holiday shopping close to home. Here's what to know about the importance of shopping locally.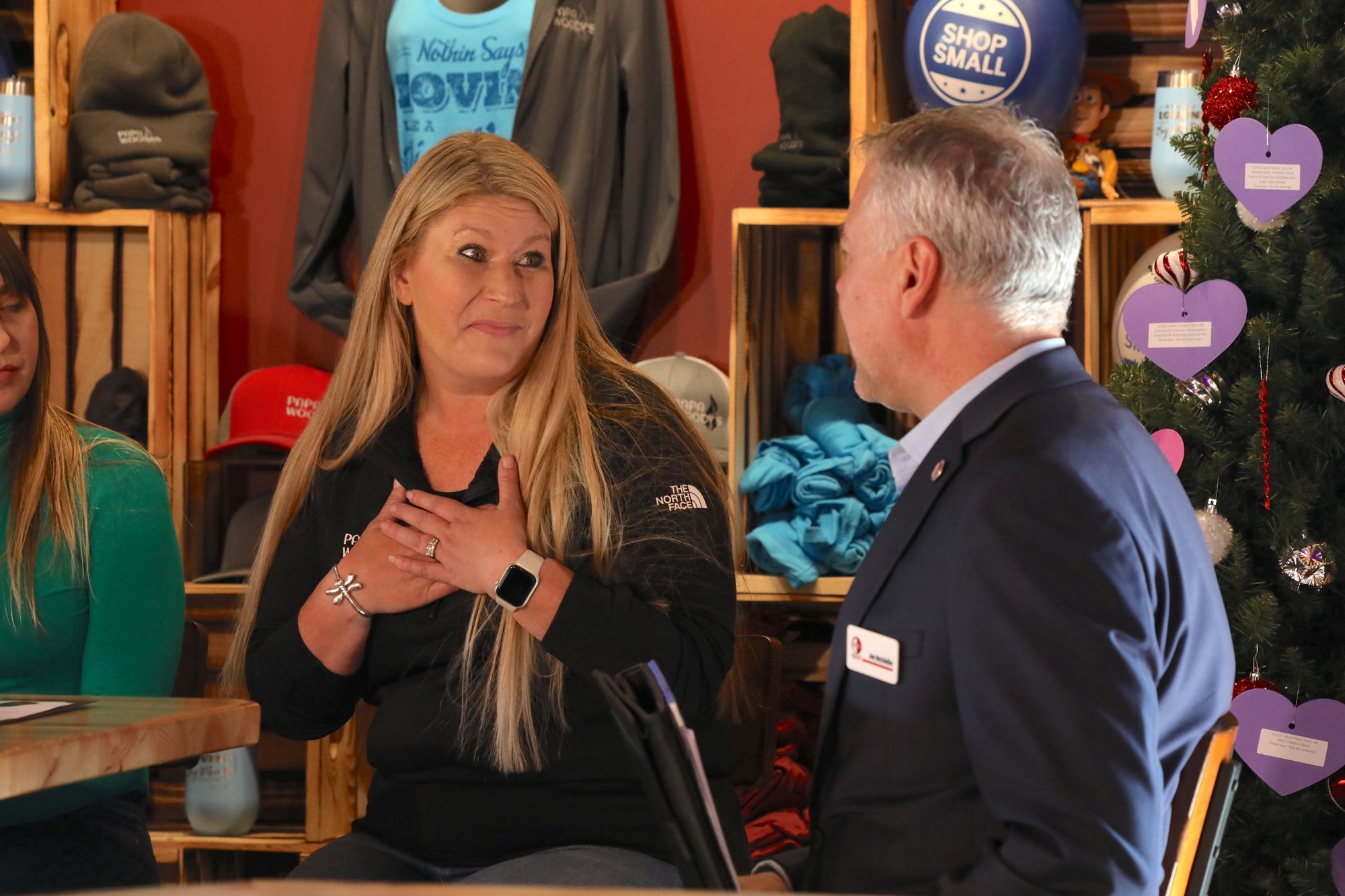 Why it matters
Shopping local keeps money here in Sioux Falls. If you're spending dollars at a small business, that business owner will put those dollars back into the community, according to Jennie Doyen, vice president of member services for the Greater Sioux Falls Chamber of Commerce.
Local businesses rely on the support of the community to stay afloat. Lisa Esser, owner of Papa Woody's Wood Fired Pizza, said that helping keep the lights on at her restaurant also keeps the lights on at home.
While larger corporations and big box stores kick off holiday shopping with Black Friday, don't forget the local businesses, which will usually have a comparable option to anything you're finding online, Doyen said.
"Most of the time you're going to be able to find a local provider, a local retailer, maybe restaurant, where you can get that product," Doyen said. "And if you can buy it locally, all the better."
How else can I support local businesses?
---
EVENTS
THIS AND THAT
Become a member
Has Sioux Falls Simplified made you feel smarter about where you live? Consider buying in to a smarter Sioux Falls by becoming a member and offering financial support to the no B.S. journalism you've been reading here.