Happy Wednesday! Megan here.
First things first: This issue is sponsored by Midco.
Midco offers great deals and reliable high-speed internet, TV and home phone services in communities across the Midwest.
Weather check: Windy. So, so darn windy.
🗳️Voting check: It's less than a week until the city election. Are you ready for it?  
This week, I'll give you a guide to the regional elections in the metro area – especially helpful for those readers outside city limits. I'm also kicking off a sustainability series to celebrate Earth Day all month long. Plus, you'll get a look at the latest plans for Jacobson Plaza downtown (spoiler: it's big) and learn how schools spent $54 million in federal COVID relief funds.
And now, news:
This couple is turning a vacant lot into an urban farm
This series is made possible by the support of Friends of the Big Sioux River. They're celebrating Earth Day with the Big Sioux Brew and a river clean-up event. Details here.
Simplified: A Sioux Falls couple is turning an acre of floodplain land into an urban farm. They hope it's a way to bring a love of gardening to a local school and their broader neighborhood. Meet IronFox Farms.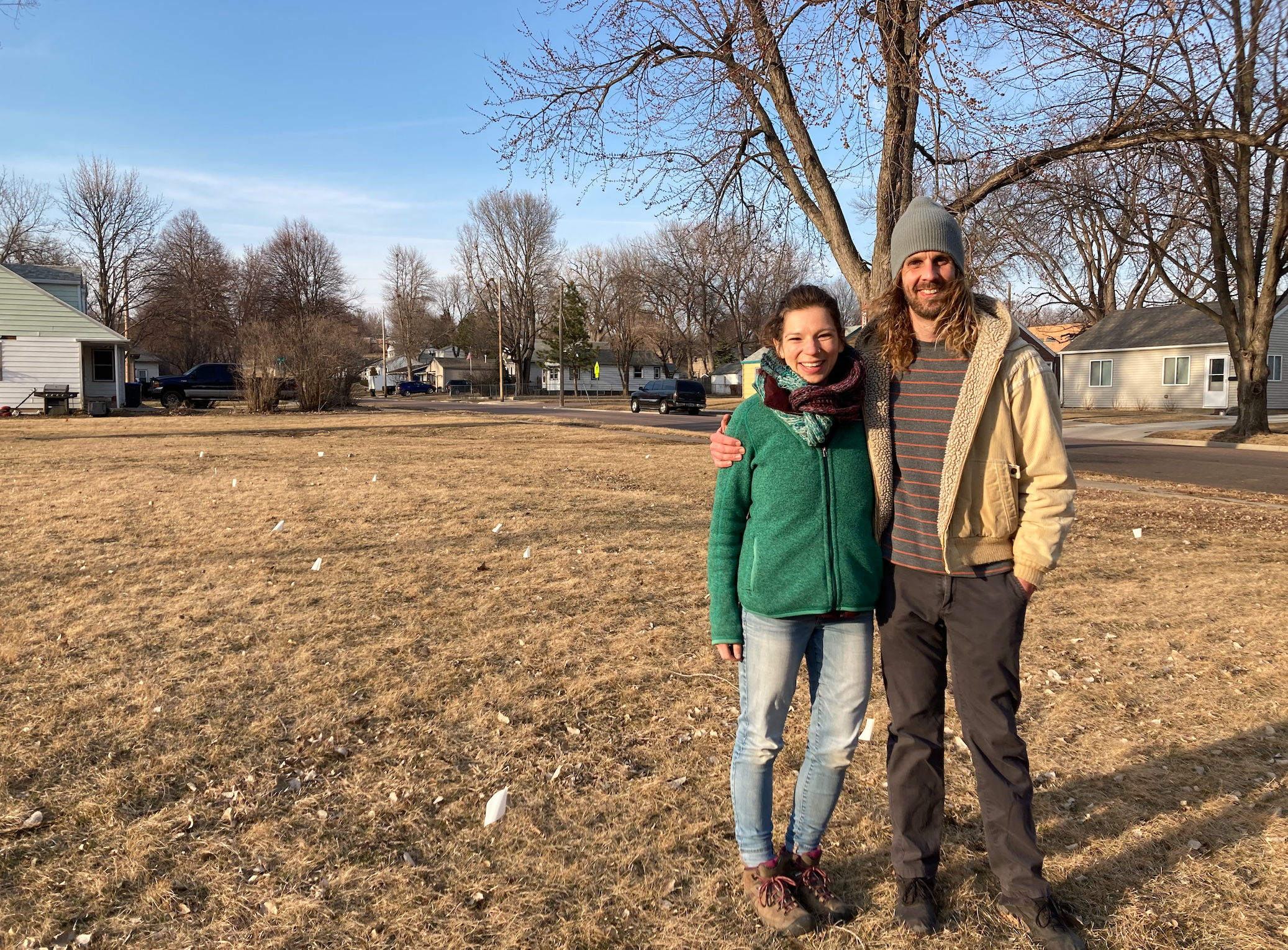 Tell me more
Dan and Megan EisenVos first noticed the vacant plot of land when they moved to east-central Sioux Falls in 2020. A year later – and with a deal from the previous owner – it was theirs.
Now, the farm is a registered nonprofit, zoned as conservation space and recognized by the USDA. They've also partnered with nearby Eugene Field Elementary School to teach students about planting, tending and harvesting a garden plot.
"It's exciting to see the movement in Sioux Falls towards improving our food system, improving local foods using the land that we have," Megan EisenVos said.
Why it matters
Learn more about what the partnership looks like. And how to get involved.
---
How Sioux Falls schools are spending COVID relief money (and what happens when it runs out)
Simplified: The Sioux Falls School District received tens of millions in federal coronavirus relief funds. Here's how they're spending that money, and an explanation of why some expenses are here to stay.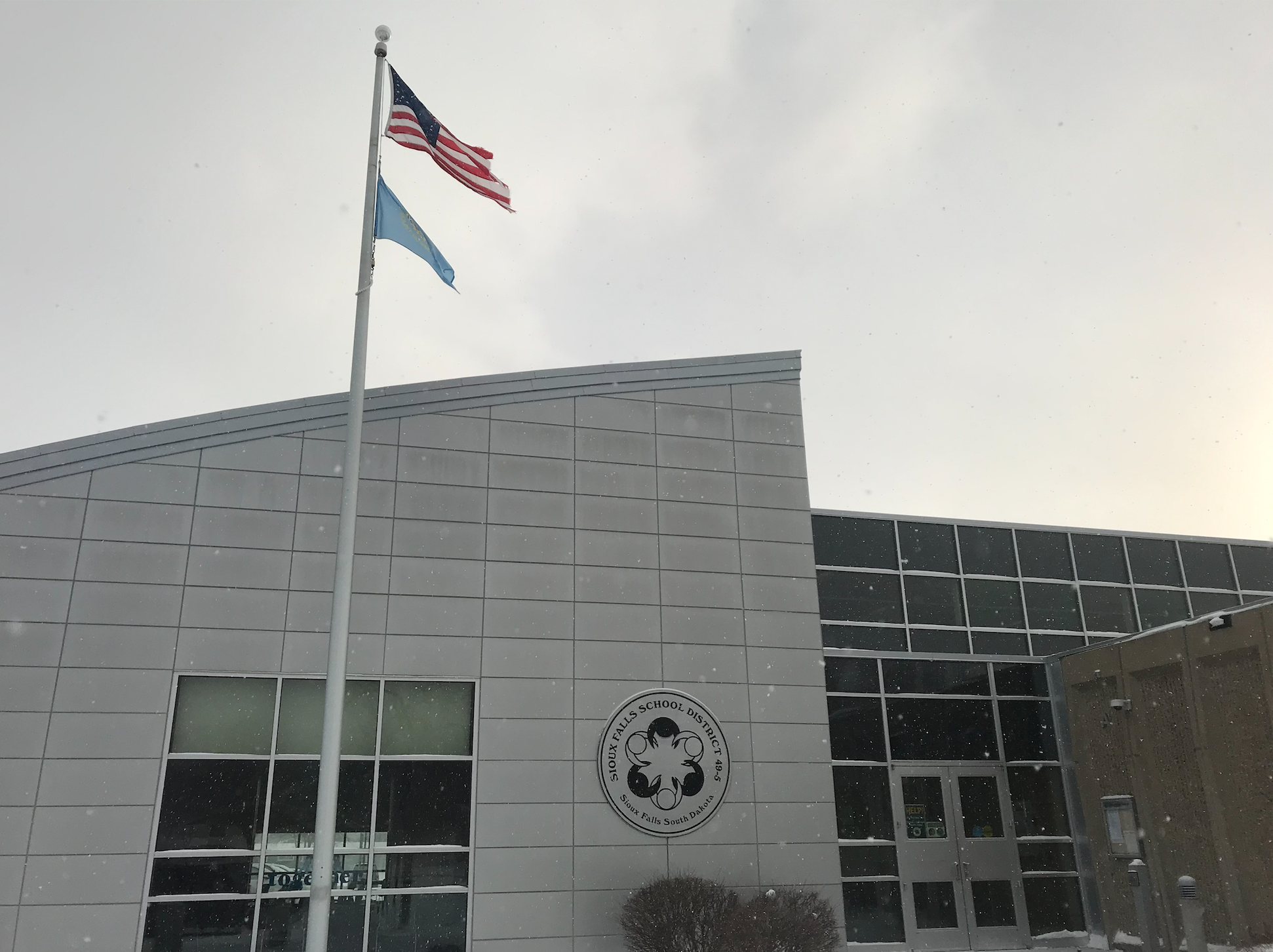 Why it matters
Federal funds came in three different waves over the last two years of the pandemic – totaling about $58 million. Add in an extra $12 million appropriated from the state's COVID relief fund money, and that's an additional $70 million into Sioux Falls schools' coffers.
Most of that money – specifically the $58 million in direct federal funding – has to be spent by fall 2024. And large chunks of change need to be spent even sooner.
The funds have been spent on everything from improved air filtration to hand sanitizer to additional incentives to recruiting substitute teachers. And some of the costs – about $3.65 million – are ongoing.
"There's a lot in salaries and benefits," Director of Federal Programs Kirk Zeeck said of the ongoing costs.
What has money been spent on so far?
What's on the chopping block? And what happens next? More here.
---
Your guide to metro-area elections
This is a paid piece from the Sioux Metro Growth Alliance.
Simplified: Sioux Falls isn't the only city with a local election coming up. Here's your guide to what's on the ballot in other towns in the region.
Why it matters
The elected leaders decide how tax dollars are spent, what a city prioritizes and what incentives might be available to help attract new businesses and residents to town.
Voting in a local election gives you a say in who makes those decisions.
Not all towns have a city election this year. Some were canceled because candidates ran unopposed, and others simply did not have one on the schedule.
"Participating in local elections is an integral and essential way to show you care about the future of your community," said Jesse Fonkert, president and CEO of the Sioux Metro Growth Alliance.
Here's a town-by-town breakdown
Get election details from Baltic to Valley Springs (and everything in-between).
---
Super simplified stories
Council advances plan to give $3.5 million to USD Discovery District. Councilors voted 8-0 on Tuesday to advance a plan to help fund a part of what will in total be a $25 million biomedical innovation building at the USD Discovery District in Sioux Falls. It now moves to a second vote for final approval next week.
TEDxSioux Falls speakers announced. Eight speakers will share talks on topics ranging from empowerment to anxiety to healing from generational trauma. Get a look here.
The Breaks' parklet is coming back. City Council also gave the OK to The Breaks Coffee Roasting Co. to bring back the parklet in front of their business for the summer. (Here's more on where it all began last year.)
Jacobson Plaza gets bigger, spendier. City Council got an update on a planned 10-acre park downtown – expected to include a 14,000-square-foot ice ribbon and inclusive playground. The scope of the project has grown, and so, too, has the price tag. Originally billed at $4 million, the new plans are estimated at $11 million (half of which was donated by the Jacobson family). Get the full story here.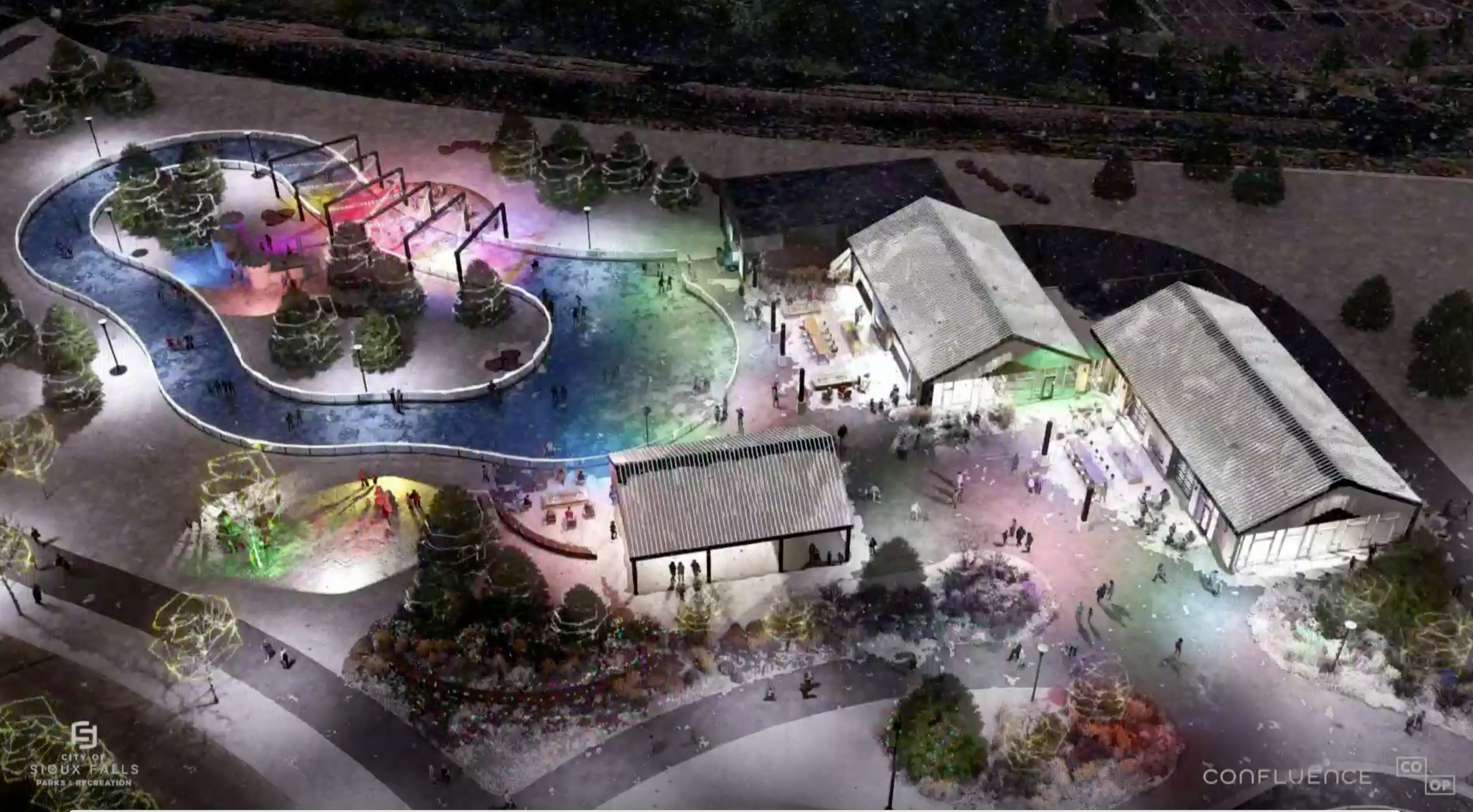 ---
How to get help funding home repairs
Simplified: A new city program is giving homeowners up to $5,000 for repairs.
Why it matters
Sioux Falls' new Safety and Home Repair Grant Program aims to help maintain safe, healthy homes, said Kevin Smith, assistant director of planning and development services.
Qualified homeowners can get up to $5,000 to spend on repairs ranging from painting to sidewalk repairs to replacement of faulty plumbing, electrical work, roofs, windows, etc.
The program is funded by $1.4 million in American Rescue Plan Act coronavirus relief funds. That means it has to be spent by December 2024, Smith said.
"Our goal is to get as much money to those needed property owners as quickly as we can," Smith told the City Council on Tuesday.
Who qualifies?
---
How a car wash job helped this woman better herself and learn skills
This is a paid piece from Silverstar Car Wash.
Simplified: Katie Swenson said after a rough past, her job at Silverstar Car Wash over the last two years was one thing that helped her stay out of trouble, better herself and learn practical skills to advance her career.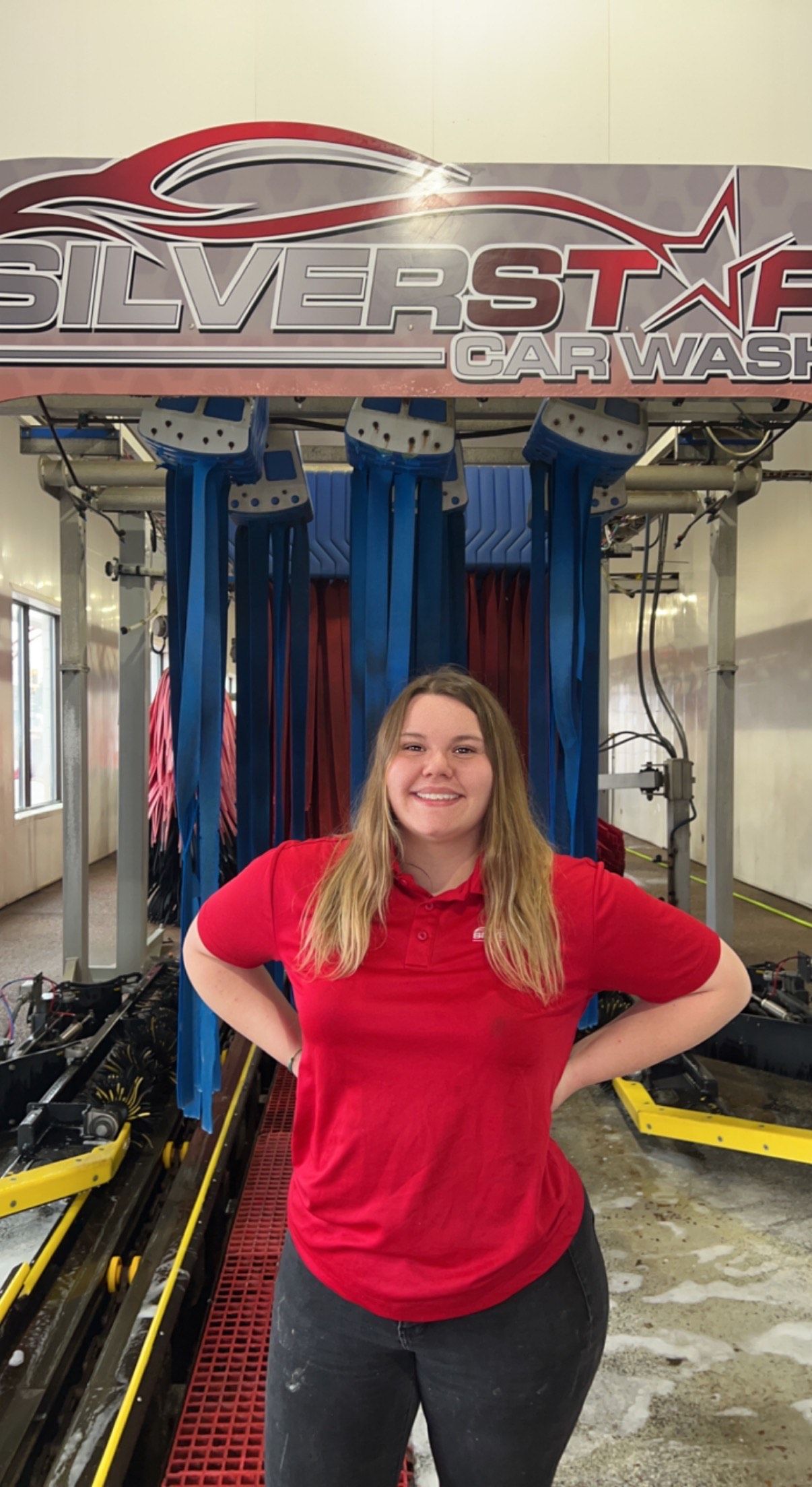 Why it matters
Swenson, 22, started her career at Silverstar in December 2020 as a cashier at the 57th Street and Marion Avenue location. In just over a year, she was promoted to assistant manager.
She initially applied because she had a friend working for Silverstar, and now she encourages anyone looking for a flexible work environment and a company that really cares about employees to work for Silverstar as well.
One of the biggest perks of the job, she added, is the ability to learn new skills, like how to fix and maintain the wash equipment.
"I feel like the job has kept me on my feet," she said. "I'm learning new trades without having to go to college."
Q&A: Meet Katie
---
THIS AND THAT
Stuff to do:
Hunt for eggs. The Midco Aquatic Center is hosting an Underwater Easter Egg Hunt starting 2:30 p.m. Saturday. No registration is needed, but you will have to either have a pool pass or pay the daily rate.
Hunt for more eggs. Kidtopia is also hosting an Easter egg hunt this weekend starting 10 a.m. at the store's Dawley Farms location.
Learn about gardening. The Minnehaha Master Gardeners will share expert presentations and demonstrations at their spring event on Augustana's campus. Details here.
Talk books. Siouxland Libraries has a few events surrounding this year's One Book Siouxland pick: "Winter Counts" by David Heska Wanbli Weiden. Details here.
---
What I'm falling for this week:
---
Become a member
Has Sioux Falls Simplified made you feel smarter about where you live? Consider buying in to a smarter Sioux Falls by becoming a member and offering financial support to the no B.S. journalism you've been reading here.