Happy Wednesday! Megan here.
Weather check: Dry, warm and sunny
Status update: With Labor Day weekend, we're also going to take a little break next week and do one issue instead of two because rest is important. :)
This week, you'll see catch an update on Harrisburg School District's growth plans and a look at how to have a say in the future of Sioux Falls pools. Plus, we've got some super simplified headlines you won't want to miss and the latest from the Great Plains Zoo.
And now, news:
Harrisburg voters will decide the fate of a $30 million bond to build a new elementary school
Simplified: The Harrisburg School District is asking voters to pass a $30 million bond to fund construction of a new elementary school, as well as some updates to South Middle School. Here's what you need to know.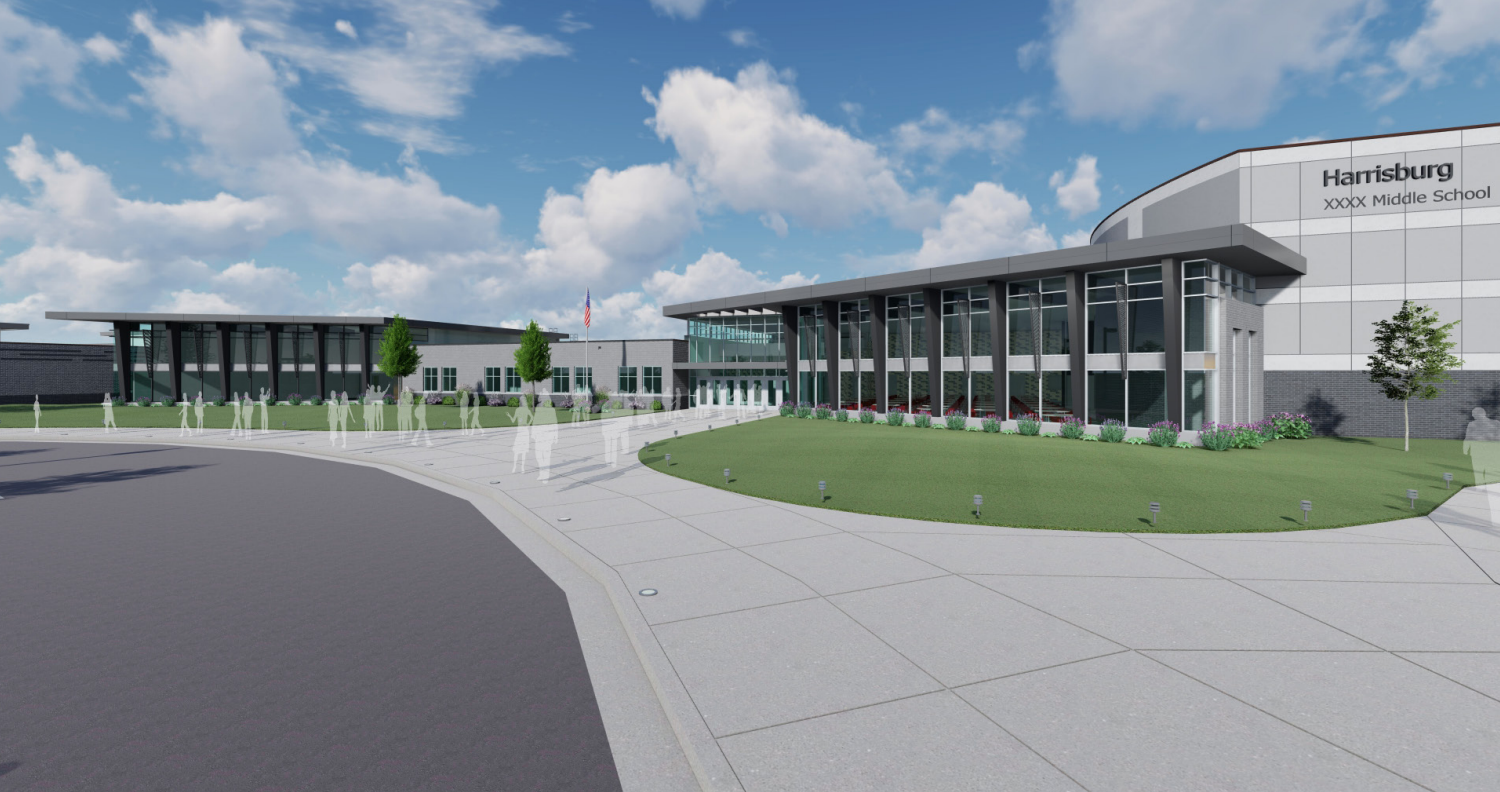 Why it matters
The Harrisburg School District is one of the fastest growing in the state, and this year, Superintendent Tim Graf estimates seeing about 6,000 students. (For comparison, in 2012 enrollment was fewer than 3,000 students, and back in 2002 it was fewer than 900 students.)
The district has already purchased land to build the new school, which would be south of South Middle School on the west side of Cliff Avenue, "a little past where the pavement ends," Graf said.
If the bond passes, many of the students currently at Liberty Elementary would move to the new building, and Liberty Elementary would be largely repurposed and used, in part, by the City of Harrisburg as a sort of community center.
"We would try to provide programming for all ages, from young kids to senior citizens," Harrisburg City Councilman Kevin Maxwell said. "It's a win-win for both the school and the city."
Isn't Harrisburg already building a couple new schools?
Yep. Here are some updates on that front as well as everything you need to know before the bond election Sept. 27.
---
Learn how the zoo is helping save rhinos, snow leopards
This is a paid piece from the Great Plains Zoo
Simplified: The Great Plains Zoo supports animal conservation far outside the walls of its Sioux Falls facility. And you can learn more about this work and an upcoming effort to help the critically endangered snow leopard population at an event next week featuring Biologist Dr. Jeff Muntifering.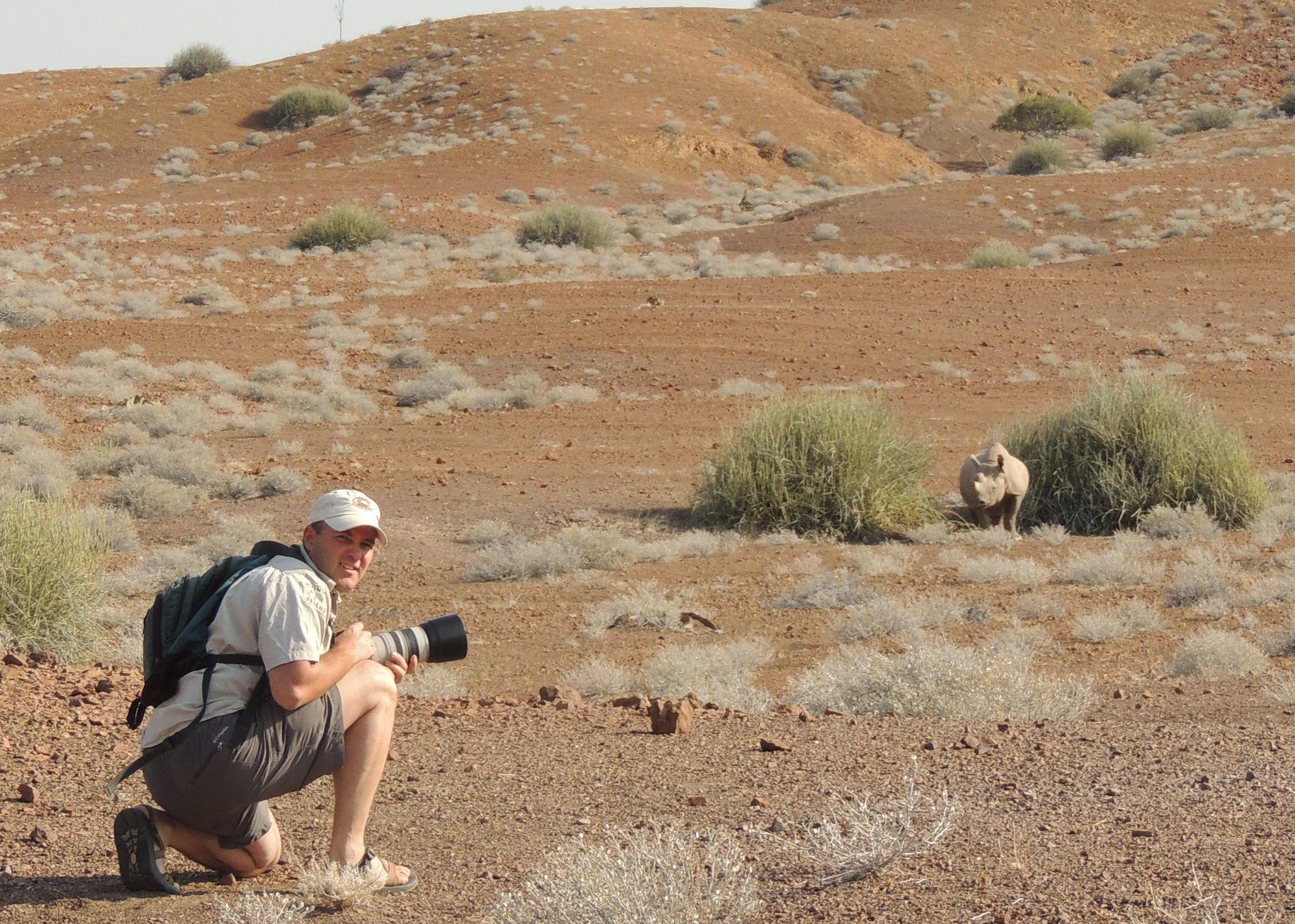 Why it matters
Conservation is a cornerstone of the zoo's mission, and they've been working with Muntifering on a community-based initiative to save black rhinos in Namibia.
Muntifering will share his findings and successes from this initiative during a Conservation Conversation hosted by the zoo at Fernson brewery. This family-friendly event will also showcase the zoo's global conservation efforts.
During the event, Muntifering also talk about how he'll use his successes in Namibia to develop a similar conservation program in service of the critically endangered snow leopard population in Nepal.
"The things that we learn from Jeff's work can help us share knowledge with other zoos at conferences or even compile a scientific research paper," said Stephanie Arne, interim director of conservation. "It'll really help put us on the map."
Tell me more about the conservation work
And get the event details here.
---
TL;DR
Super simplified stories
Order your free COVID-19 tests now. A bit of quick national news for you: the government is ending its program to send free at-home COVID-19 tests this week, but you can still get in one more order this week if you want to stock up on some for the school year.
O'Gorman student opts to transfer instead of cutting hair. Student Braxton Schafer's story was first shared in a now-viral social media post from his mother, in which she explained Braxton was asked to either cut his hair or find a different school. His decision? Transfer. KELO's Dan Santella has the full story.
State releases latest free and reduced lunch guidelines. After two years of free school lunches, students again must either purchase food or apply for free or reduced meals. See the full details and criteria in the SD Dept. of Education press release here.
City to release details on free bus rides for kids. Mayor Paul TenHaken, joined by school district and city officials, is expected to share more details on the newly approved Kids Ride Free public transit initiative on Thursday morning. Check back in Friday's issue for the details.
---
How you can have a say in the future of city pools
Simplified: Sioux Falls' outdoor pool season ends this weekend, but community conversations are just starting as the city looks to plan the future of some of its aging facilities.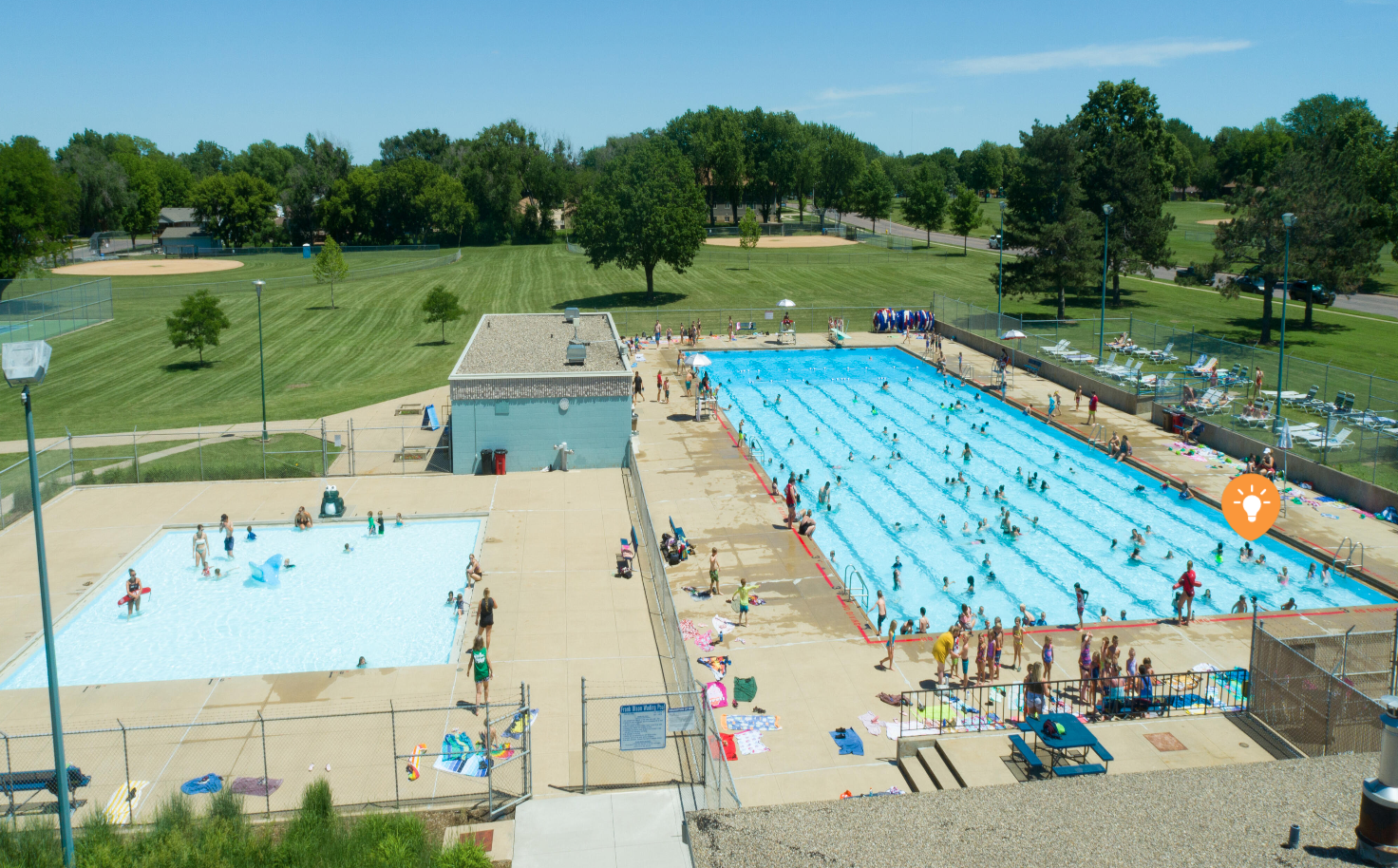 Why it matters
About 196,000 visitors used Sioux Falls' outdoor pools this summer, which is about on pace with pre-pandemic levels, Parks Director Don Kearney said.
Those swimmers aren't using all outdoor pools at the same rate, though, Kearney added. The aging facilities like Frank Olson and Kuehn Park pools see far less traffic than newer pools like Drake Springs and Terrace Park.
As the parks department looks to plan the future of aquatics facilities for the next 50 years, they're looking to see what types of features people are most drawn to, as well as the shortcomings of existing pools that can be improved upon in future ones.
This community engagement process also marks the first time the parks department is using donated funds from its new Sioux Falls Parks Foundation.
"What (current attendance) tells us is that people are attracted and drawn to facilities that have more of those play features – shallower water vs. the tank-type pool where it's just a tank of water," Kearney said.
Remind me, which pools are getting replaced?
And how can I give feedback about future plans?
---
THIS AND THAT
What I'm falling for this week:
---
Become a member
Has Sioux Falls Simplified made you feel smarter about where you live? Consider buying in to a smarter Sioux Falls by becoming a member and offering financial support to the no B.S. journalism you've been reading here.