Happy Wednesday! Megan here.
A note: I'm pressing pause on the Friday issue during the holiday season and through January. But fear not – the weekly Wednesday issue will keep you well-informed!
Fun fact about me: I'm approximately nine months pregnant, so if the Wednesday issue also drops off unexpectedly in the coming weeks, know that it's because I'm out of office giving birth. Don't worry – the lovely intern Olivia will keep you well-informed in my absence. You just may see a slight break in coverage. :)
Weather check: Sub-zero temps with dangerous wind chills.
This week, we simplify how the cold, stormy weather is affecting local shops during what's usually their busiest time of year. You'll also learn more about a growing nonprofit committed to making toys accessible for all kids, and you'll find our weekly event guide plus some helpful winter tips from our sponsors.
And now, news:
How winter weather is hitting local shops this season
Simplified: Between the snow, ice, winds and frigid temperatures, the last couple of weeks have been not-too-fun to navigate in Sioux Falls. That's keeping more folks inside during what's usually among the busiest time of year for local businesses.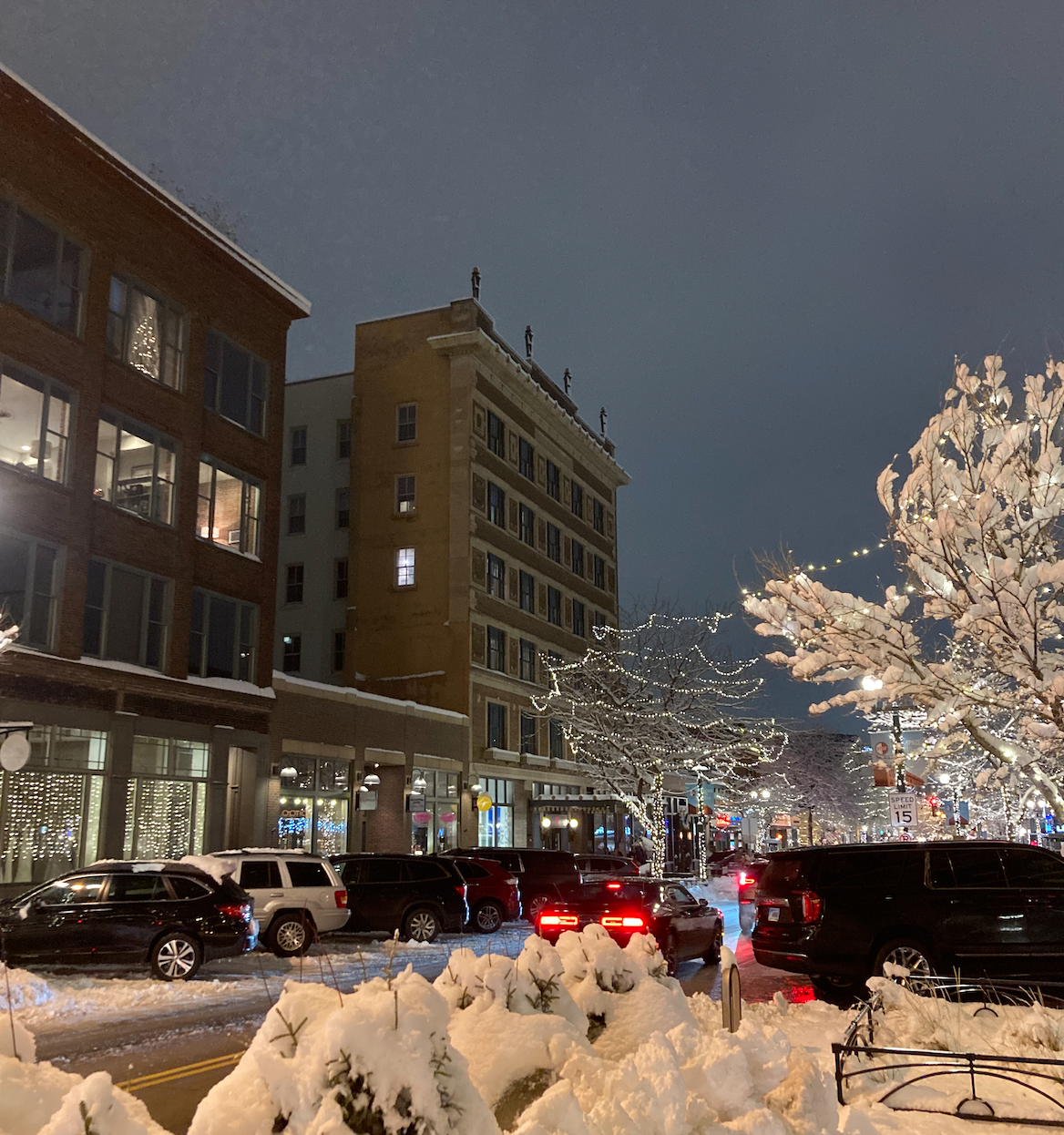 Why it matters
Local retailers rely on holiday shopping. Some businesses see up to 40% of their sales happen in the last three months of the year, said Nathan Sanderson, executive director of the South Dakota Retailers Association.
Winter weather hits some local businesses harder than others, Sanderson added. Restaurants, for example, can't make up for lost revenues if they need to close for the weather. Retailers have a better chance of seeing folks come back in when things clear up, but even then, slower weeks still hurt.
Sara Jamison, owner of Terra Shepherd Boutique & Apothecary in downtown Sioux Falls, said she her shop saw a 20% decline in sales last week compared to the same time frame last year.
"For better or worse, many small businesses rely on this time of year," Jamison said. "We take a huge hit when Mother Nature doesn't cooperate."
Why is this time of year so important?
---
Meet the fast-growing nonprofit giving thousands of kids access to toys
Simplified: The Toy Lending Library's presence in Sioux Falls has grown significantly in the last year, and looking to the future, the goal is to keep growing statewide.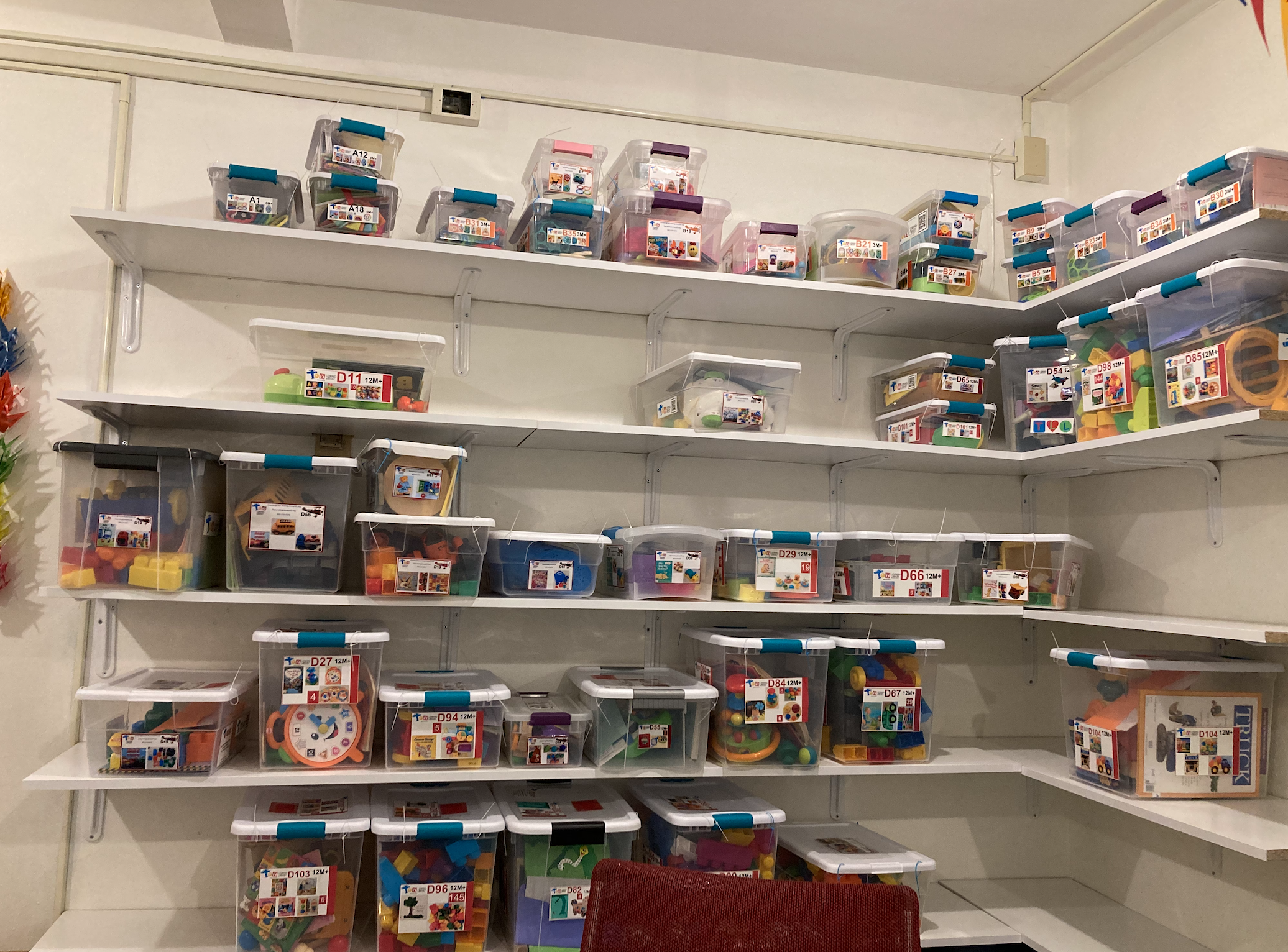 Why it matters
Director Anelis Coscioni started the nonprofit in 2015 after she discovered the community need for kids to have better access to developmentally appropriate toys.
Young children learn by playing, Coscioni said, and the toy boxes in the lending library are designed not only to get kids learning, but also to encourage caretakers to engage in play.
The nonprofit is also growing quickly. In 2015, the Toy Lending Library checked out about 250 boxes for the entire year. In 2021, it was up to about 280 to 300 each month. So far in 2022, Sioux Falls area kids are checking out about 500 boxes each month – thanks, in part to a number of community partnerships.
"We have a huge reliance on partnerships," Coscioni said. "We grow stronger anytime we are working together."
How does the Toy Lending Library work?
---
Get smart about maximizing your tech this holiday season
This is a paid piece from Midco.
Simplified: Lance Kaske has worked for Midco for nearly two decades. His expertise as operations training program manager means he's the go-to guy for explaining technology in a "simplified" way. (See why we like him??) He sat down with us to talk about Midco's top tips for the holidays.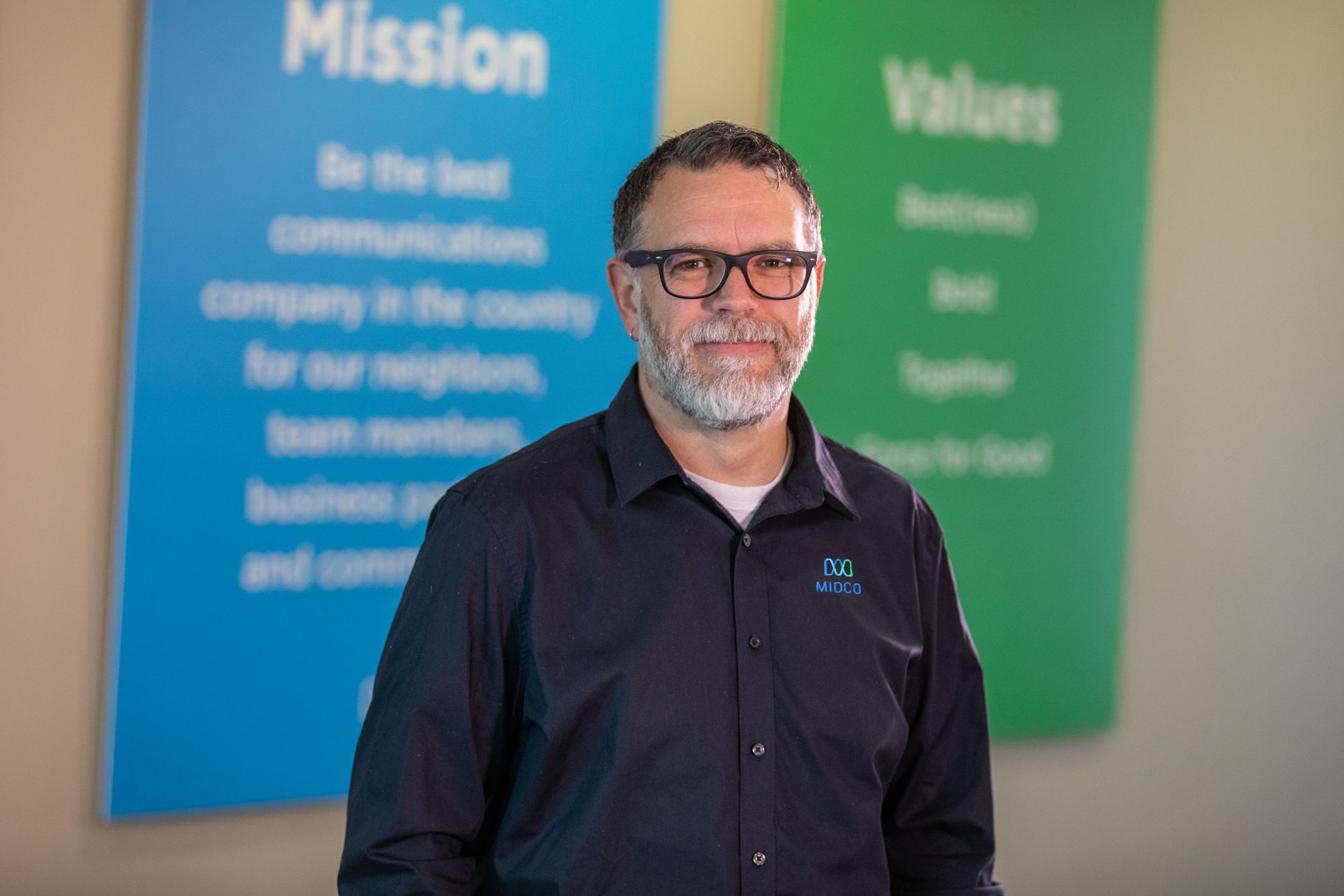 Answers have been edited for length and clarity, but all responses are quotes from Kaske.
What's your background with Midco?
I've primarily been in the training world, meaning I help train the people who help people.
Ultimately, I go to meetings to learn what the company is doing, and then I sort out, OK, what do different work groups need to know about this.
I parse that out, translate "network engineer speak" to "real-world speak," and I also advocate for the customer.
What are the biggest tech needs this time of year?
A lot of people are going to have guests at their home, and you want to be courteous and ready to share your Wi-Fi password.
Knowing your Wi-Fi password ahead of time and making sure you have that is a key thing.
If you have our Midco Wi-Fi service, that comes with an app that allows you to create temporary guest passwords to easily connect friends and family without sharing your personal password.
What else can I do to prepare?
Reboot everything.
Whatever internet equipment you have – whether it's a modem/router or a modem wireless combo or wireless pods – reboot those things.
Unplug them and plug them back in, and do the same for phones, tablets, gaming systems, TVs – restart all devices before your guests arrive.
Get even more tech tips and learn more about Kaske's career at Midco.
---
TL;DR
Super Simplified Stories
Ride for free. City buses will offer rides at no charge between now and Dec. 24 as temperatures drop dangerously low. SAM on Demand (which runs Saturday) and paratransit are also included in the free rides. Find route info here.
Council passes downtown tax hike. Downtown businesses will be paying in more for the extra services they receive from Downtown Sioux Falls, Inc. after a unanimous vote Tuesday from City Council. Here's a look at how the numbers will break down, and here's a look at some earlier opposition from businesses.
More money for county officials? The Minnehaha County Commission on Tuesday discussed giving up to 14.5% wage increases to county elected officials (state's attorney, sheriff, auditor, treasurer and register of deeds). No action was taken, but commissioners were generally in favor of raising pay for folks returning in those positions while maintaining base pay for those newly elected.
Whittier Middle School turns 100. The oldest in-use school building in the Sioux Falls School District is hitting a milestone birthday this week and celebrating with an open house Wednesday (this morning) from 9 a.m. to 11 a.m. What's next for Whittier? Well, it may not make it to birthday 110.
Super simplified legislative priorities. City Council also on Tuesday passed a short list of three legislative priorities. Typically, the lists have had a dozen or more items, but the whole goal this year is focus.
No more lottery licenses. City Council awarded the last of the available video lottery licenses Tuesday night, just a couple weeks after setting the cap. The Dakota Scout has the details.
---
Why a clean car is extra important in the winter
This is a paid piece from Silverstar Car Wash.
Simplified: It may seem pointless to get a car wash in the winter when it's inevitably going to get dirty again, but there's really no more important time to ensure your vehicle is regularly cleaned. Here's why.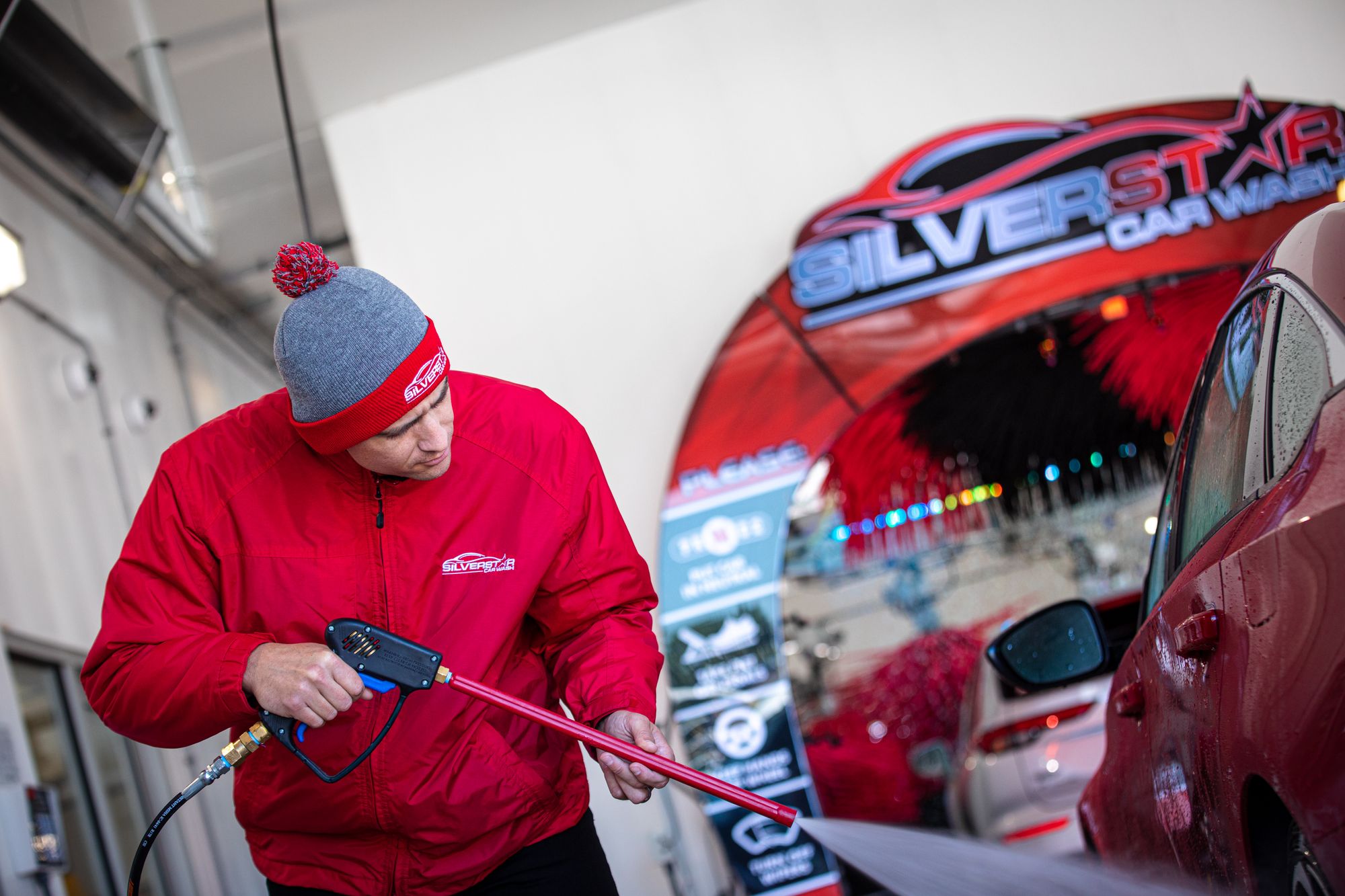 Why it matters
The ice and salt that collects on roads and on your car during winter can be damaging to the vehicle's paint and undercarriage.
Washing regularly is important, and Silverstar Car Wash wants to make it easy for you with their new Winter Wash Pass – available through Dec. 24.
Silverstar's washes have features specifically designed to help keep your car clean and protected all winter long. That includes their undercarriage flush and rinse, as well as a two-part Super Shine Ceramics – which creates a durable barrier between your paint and the elements.
"I see the snowy, wet road grime slide right off when I have a fresh coat of Cermaics on my white vehicle," Silverstar Regional Manager Andrea Vetos said.

Tell me more about the Winter Wash Pass
---
EVENTS
Put some humbug in your holiday. The Premiere Playhouse is showing its second annual production of "A Christmas Carol." Catch one of the remaining performances. Find showtimes and ticket information here.
Support some ballerinas. Main Stage Ballet & Dance Academy is putting on a production of "The Nutcracker" at 7 p.m. Thursday and Friday at the Washington Pavilion. Details and tickets here.
Hit the slopes. Great Bear Ski Valley is hoping to open Wednesday, Dec. 26, and one of the ski hill's first events of the year is 5th Grade Days starting Tuesday, Dec. 27. Fifth-graders can get a lift ticket, ski or snowboard rental and helmet rental for $10. More here.
Make a Christmas craft. Morningside Community Center is adding a little extra treat to its Wednesday morning playgroup today (Dec. 21). Stop by the center at 10:30 a.m. and make a free Christmas craft with your kid (ages 2-5).
Drink beer and spread cheer. WoodGrain Brewing is hosting a Beer and Carols event starting 7 p.m. Thursday. All are welcome for the carol singing, but only those 21+ can partake in the beer-drinking part. Details here.
Go milk jug bowling. The city parks and recreation department is hosting a "Milk Jug Bowling" event from 6:30 to 7:30 p.m. Tuesday at Memorial Park. It's like bowling, but with milk jugs and also on ice. No registration needed, but find the details here.
---
THIS AND THAT
What I'm falling for this week:
The Sioux Falls Simplified tote bags (right now the only way to get one is by becoming a "reeeeeally good friend" or – if you're already a member – making a one-time gift of $35 or more)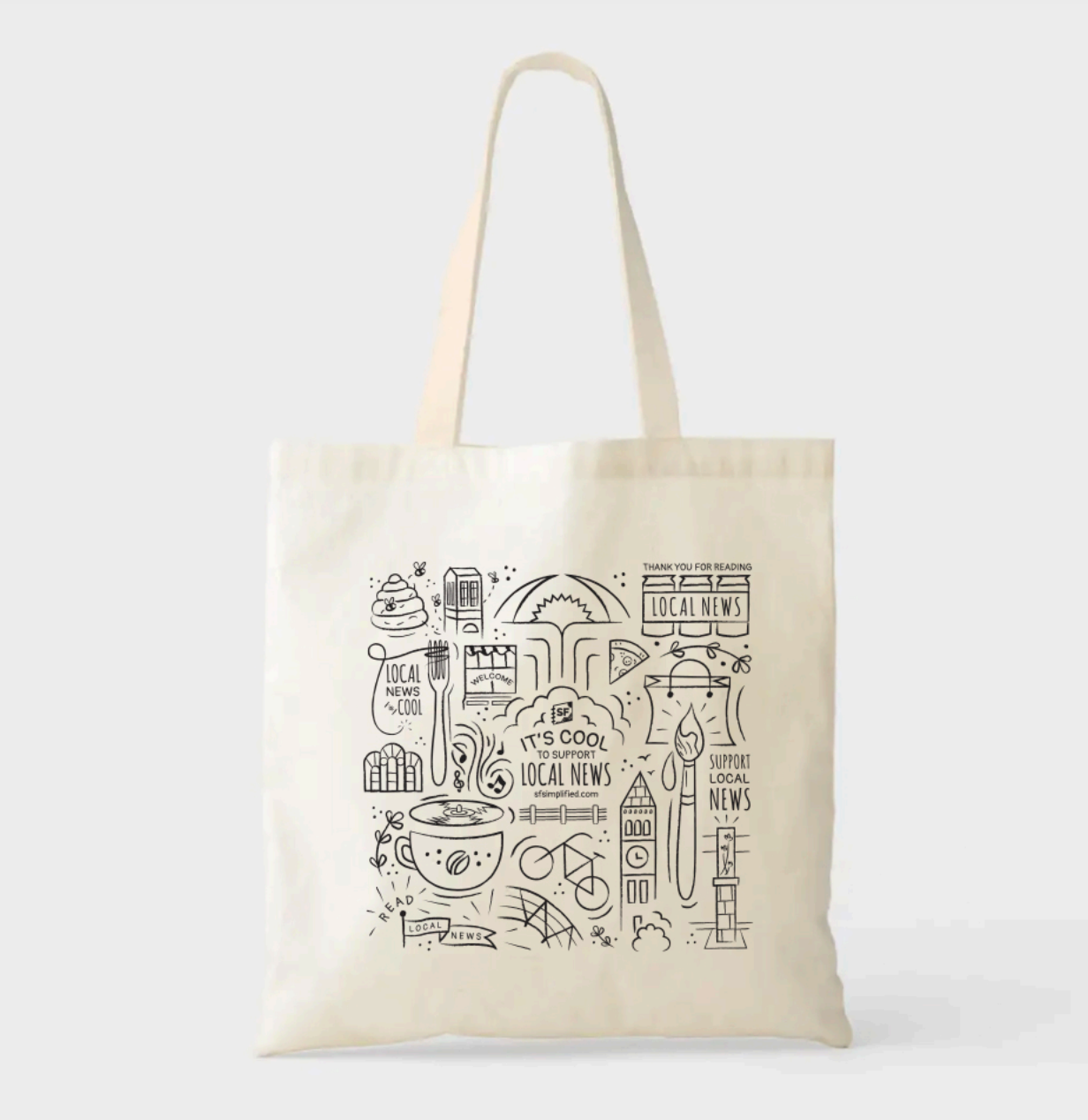 ---
Become a member
Has Sioux Falls Simplified made you feel smarter about where you live? Consider buying in to a smarter Sioux Falls by becoming a member and offering financial support to the no B.S. journalism you've been reading here.