Happy Wednesday! Megan here.
I truly can't thank you enough for all of the kind words after our first issue launched last week.
The biggest way you can help ensure Sioux Falls Simplified keeps making it easy for you to stay informed and smart about what's going on in your community is to share this newsletter with a friend.
The second-biggest thing you can do is fill out this (very simple) feedback survey to help me learn more about you and what news you want made easier.
And now, news:
EDUCATION
The open enrollment process in Sioux Falls this year was complicated by a couple of factors: new boundaries and tech troubles.
Why it matters: New boundaries mean some kids who started elementary, middle or high school in one building will now finish it somewhere else. They also mean schools are being stricter on building and grade-level caps.
Tech troubles in the new online registration system didn't help.
What officials say:
Asked if he had a sense of how many open spots schools would have when open enrollment applications opened Dec. 1, Assistant Superintendent Jamie Nold said:
"I wish."
That's left some parents frustrated with the process, especially those who applied only to learn there were no spots available in some grades. Others are looking to move homes just to ensure their kid goes to the school they want them to attend.
"It does feel like they're just trying to force everyone into new districts," said parent K.C. Carlson, who tried to get her incoming-junior son to stay at Lincoln after being redistricted.
Read more of Carlson's story and more context around the open enrollment process here.
CITY GOVERNMENT
The Sioux Falls Development Foundation last Wednesday got one step closer to having a little extra cash flow to help get Foundation Park – the future site of Amazon, CJ Foods and an undeveloped 460 acres – ready for new businesses when the planning commission approved their plan to use tax-increment financing (TIF).
Why it matters: If approved, this becomes the largest TIF in city history both in how much money is at stake and in how much land is covered.
What you need to know: TIFs are a bit complicated, a bit nuanced and (when explained by the wrong person) a bit boring. We unpack them step-by-step here and explain what they are and why they matter.
SIMPLIFIED PRESENTS*
Say 'I love you' to regional restaurants this Valentine's Day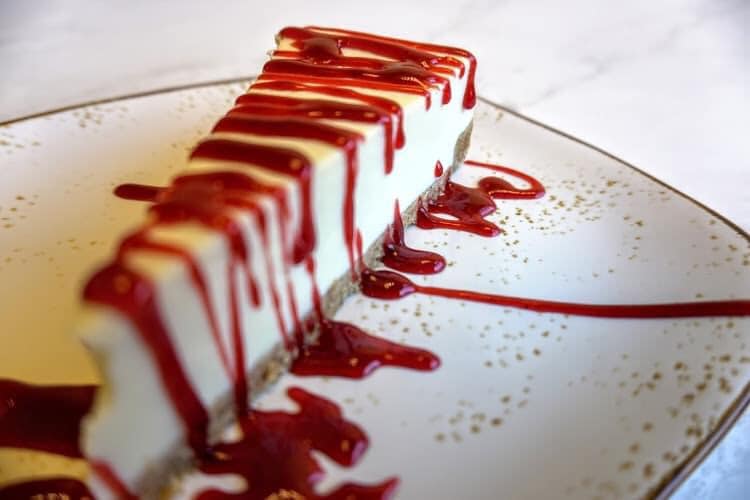 Love is in the air (even if it's too cold to really feel it).
But weather aside, regional restaurants are here to keep you warm, well-fed and well-loved this Valentine's Day.
Check out these spots:
Sioux Valley Grille in Canton
Papa's Pub & Eatery in Dell Rapids
Hartford Steak Co. Tavern in Hartford
Find more details on their specials – spoiler: they're mouthwatering – and find a bonus date idea if food isn't your love language.
*Simplified Presents shares paid content from Sioux Falls Simplified partners. To become a parter, email megan@sfsimplified.com
What I'm falling for this week:
Stuff to watch:
Legal marijuana. A Hughes County judge declared a constitutional amendment passed by a majority of voters last fall to be not-so-Constitutional after all. That's likely heading for the South Dakota Supreme Court next.
Mark your calendar for the 2021 Sioux Falls school board election on May 18. Two seats on the five-member board are up for grabs.
After their funding was in jeopardy last year, the Sioux Falls Municipal Band looks to have found new life under the Washington Pavilion's management. City Councilors are expected to take action next week on an agreement stipulating the terms of what that new management structure will look like.
Valentine's Day. Treat your partner, treat your galentine, treat yo' self. Just don't forget to show a little extra love this weekend.
REACH OUT
What story do you want to see simplified?
Let me make understanding your community easier. Send story ideas, questions, complaints, news tips, attaboys and pictures of your dog to megan@sfsimplified.com.