Happy Wednesday! Megan here.
Weather check: It's hot. ☀️
Self check: Are you doing ok? Maybe take a minute, if you need one. Drink a glass of water. You're gonna be great today.
Goal check: I need some help hitting my goal of 1,000 subscribers by the end of summer. Share this newsletter with a friend, foe or family member and help someone else in your life feel smart.
This week, we'll take a look at how art and civic engagement are coming together at the Washington Pavilion. I'll also introduce you to the new police chief and give an update on kindergarten enrollment, as well as TONS of stuff to watch – including what to watch in the mayor's budget address Thursday.
And now, news:
CITY
Meet the new police chief
Simplified: Jon Thum knew he wanted to be a cop when he was a kid. Now, he's taking over as chief of the Sioux Falls Police Department when current Chief Matt Burns retires this week.
Why it matters
Police make up one of the largest departments in the city, with an annual budget of around $45 million, or, about 7.5 percent of the total city budget for 2021.
Thum's predecessor, Burns, oversaw six years of growth and the addition of about 30 officers. That growth shows no signs of stopping as Thum takes the reins.
Thum – whose mayoral appointment was approved by the City Council earlier this month – will also take over the department at a time when police face increasing scrutiny at the national level for how they interact with their communities, particularly people of color.
"I'm not naive to the challenges," he said, adding that he's looking to handle them head-on.
Get the background on Thum's 16-year law enforcement career, learn his goals and hear from people who supported his appointment.
---
COMMUNITY
How artists are joining the public transit conversation
Simplified: Sioux Falls artists are thinking creatively about public transit, and they hope their work will inspire city officials as they look at the future of busing.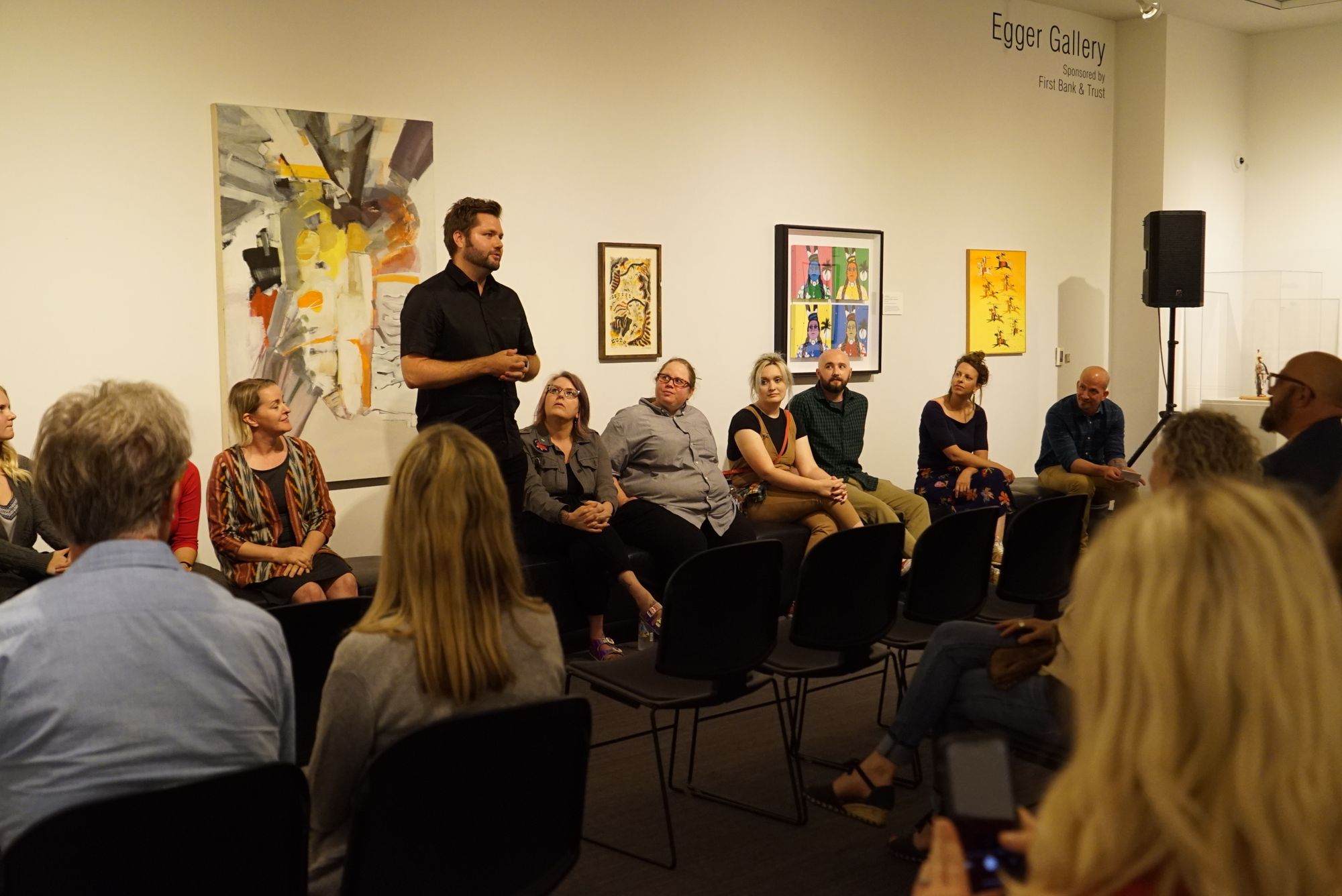 Why it matters
The overall project is called "Going Metro." It is led by the Sioux Falls Design Center and funded by a grant from the National Endowment for the Arts.
The goal of the project is to create community conversations about public transit through a series of art works. The idea is that creative input will make better policy, said Sara Lum, volunteer project manager.
These artistic conversations coincide with broader city conversations about the future of the Sioux Area Metro, as the city looks to move from fixed bus routes to an on-demand system – a project currently being piloted on the advice of a transit task force.
"Sometimes art is that conversation starter," said Kellen Boice, former director of the Sioux Falls Design Center and one of the artists featured in the current gallery.
Meet one of the artists and learn more on the project here.
---
EDUCATION
Why schools are bracing for more kindergarteners
Simplified: Sioux Falls-area schools are expecting more kindergarteners this fall than they saw last year. But in some cases it's hard to tell if the change is due to growth in the region or because more parents kept kids home during the pandemic.
Why it matters
Sioux Falls-area schools kept in-person learning going during the pandemic, which differs from metro areas in many other states. Still, some parents say they chose to keep kids at home an extra year amid uncertainty.
In Sioux Falls, specifically, kindergarten enrollment was down by about 200 kids last year, according to Assistant Superintendent Teresa Boysen. Now, numbers are back on pace to see an incoming class of 2,000 kindergarteners.
An increase in kindergarteners matches national trends, but Sioux Falls isn't seeing a dramatic enough increase to justify hiring more teachers, Boysen said.
What about other school districts?
In neighboring districts like Tea, Brandon and Harrisburg, numbers are more markedly up, but it's unclear what exactly is causing the increase.
"It would be really difficult to know how much of that is due to COVID and how much is attributed to our growth," Harrisburg Superintendent Tim Graf said.
What is Sioux Falls doing differently this year? And what happens next?
---
Stuff to watch:
RSV. Sioux Falls hospitals are seeing a rise in RSV, a virus that tends to hit kids under age 2 the hardest, according to the Argus Leader. Best way to stay healthy? Hand washing and staying home when you're sick.
Easements. Sioux Falls City Council voted 7-0 to approve six easements that would allow Lloyd Companies to build out roads around the proposed Steel District development downtown. This includes a road connecting Fourth Street from Phillips Avenue (just north of the Levitt space).
The Link. Councilors also voted 7-0 to spend $800,000 in state grant money on improvements to and operating costs for the downtown triage center.
Tomb of the Unknown Soldier. A one-half scale replica of the famous Arlington National Cemetery monument is coming to Sioux Falls this weekend at the South Dakota Military Heritage Alliance as part of an event recognizing 100 years since the original monument for American service members who died without their remains being identified.
---
SIMPLIFIED PRESENTS
A day in the life of a Silverstar site manager
This is a paid piece from Silverstar Car Wash.
Simplified: Silverstar site managers have a lot of responsibilities when it comes to keeping the cars of Sioux Falls clean. Here's a look at the job and some of the people who make it all happen.
Why it matters
The site manager is the top gun at each Silverstar location, which means they set the tone when it comes to culture and customer service.
They oversee a team of employees including wash attendants, cashiers and assistant managers.
They're also responsible for making sure the wash is working properly, which means having a working knowledge of equipment and the cleaning products used.
"We really give our site managers a lot of ownership at the site they manage," said Regional Manager Andrea Vetos. "It's really their responsibility to ensure that site is running at the level we aim for."
See a typical day in the life of a Silverstar site manager, meet a couple of them and learn how to apply here.
---
More stuff to watch:
Taxidermy. The National Taxidermists Association Convention, Competition and Trade Show is in town this weekend with a show on display Saturday from 10 a.m. to 4 p.m. at the Best Western Plus Ramkota exhibit hall.
Tiny homes. A project to bring a community of tiny homes for veterans took another step forward Tuesday when the city gifted just under two acres of land to the Veterans Communtiy Project on a 7-0 City Council vote.
Public art. The Parks Board this week is expected to recommend re-locating the "Sea Dream" sculpture previously located in Fort Sod park. The new spot, pending City Council approval, will be along 69th Street near the Prairie Green Golf Course.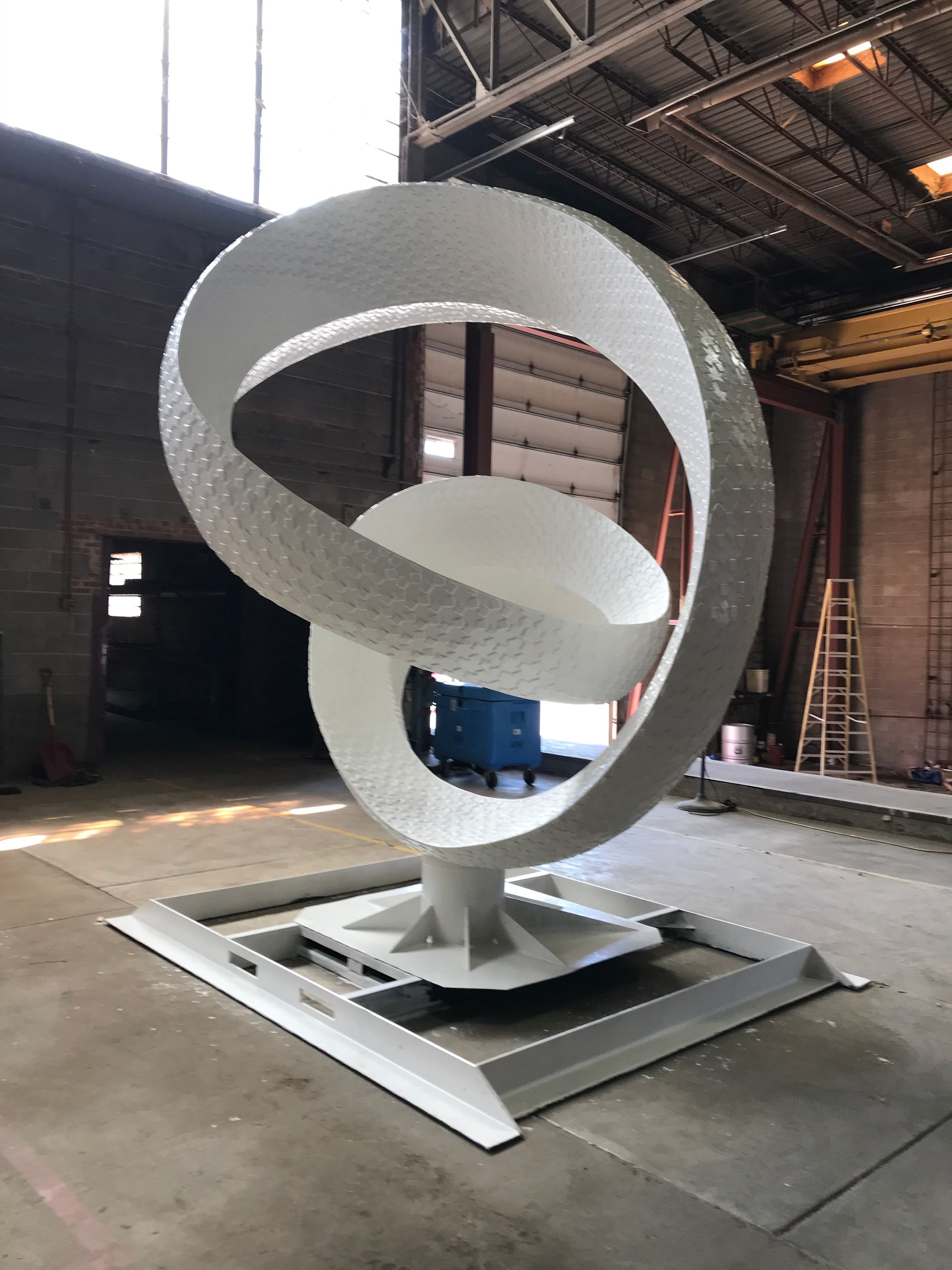 ---
CITY
What to watch for in the mayor's budget address
Simplified: Sioux Falls Mayor Paul TenHaken is expected to lay out his budget priorities to the City Council on Thursday. This includes his $812 million five-year capital spending plan as well as millions in surplus and federal funding.
Why it matters
City spending is tax spending, so before you let your eyes glaze over the numbers, remember your tax dollars are behind all of this.
We've already seen the five-year capital spending plan, but TenHaken will dive in to what the city should spend this coming year, specifically.
That'll include any new hires, any street projects, and any of the multiple projects seeking COVID-19 relief funds. Councilors have heard about several in recent months ranging from new tennis courts to a new building at the USD Discovery District.
See what to watch for in TenHaken's address and learn how you can tune in live on Thursday.
---
THIS AND THAT
What I'm falling for this week:
---
Become a member
Has Sioux Falls Simplified made you feel smarter about where you live? Consider buying in to a smarter Sioux Falls by becoming a member and offering financial support to the no B.S. journalism you've been reading here.
Not ready to commit to a membership? That's OK! If you want to help in a smaller way, you can buy me a coffee. :)
---
Reach out
What story do you want to see simplified? Falling for something local? Send any news tips, attaboys, missed typos or advice for managing toddler tantrums to megan@sfsimplified.com.
---
Thank you
Thank you to Sioux Falls Simplified sponsors, including The Breaks Coffee Roasting Co., Sioux Metro Growth Alliance, Selah Space and Silverstar Car Wash. When you support them, you're also supporting Sioux Falls Simplified.