Happy Wednesday! Megan here.
Weather check: Hot, windy and important to stay weather-aware.
New around here? Or know someone who is? Check out the Simplified Welcome Guide. It's a one-stop resource for all things Sioux Falls to help newbies feel like locals. AND it's available in both English and Spanish. Share it with someone you know today!
This week, I'll tell you about S.D.'s new(ly activated) abortion law in light of the recent SCOTUS ruling overturning Roe v. Wade. I'll also give you an update on how English learners are doing in the Sioux Falls School District, and intern Olivia has your guide to celebrating the Fourth of July.
And now, news:
What we know – and don't know – about S.D.'s newly activated abortion law
Simplified: Abortion is now illegal across the state of South Dakota, but questions remain as to how the law will be implemented, as well as how exceptions to the abortion ban will be determined.
Why it matters
The so-called "trigger law," SDCL 22-17-5.1, was originally passed in 2005 with the stipulation that it would take effect immediately if and when the Supreme Court allowed states to ban abortions. That happened around 9 a.m. Friday when the court overturned the more than 50-year precedent of Roe v. Wade.
Shortly after the ruling, Gov. Kristi Noem announced plans to call for a special state legislative session to "save lives and help mothers impacted by the decision." No further details have yet been released on what that session will look like or when it'll take place.
The one-sentence law states that all abortions are illegal, unless an abortion is deemed necessary to save the life of the pregnant person. But the law offers no further definition for what that means, raising some concerns for people like Libby Skarin, campaigns director at the ACLU of North Dakota, South Dakota and Wyoming.
"We don't actually know how big the threat to their life has to be," Skarin said.
What exactly is in the trigger law?
Read the full text here, and find out what happens next.
---
How to celebrate the Fourth of July in Sioux Falls
Simplified: From parades to picnics to performances, there's no shortage of holiday activities in Sioux Falls this weekend. Here's a guide to what's happening (and a reminder of local rules).
What can I do this weekend to celebrate?
Sioux Falls will have its annual Fourth of July celebration and parade on Monday.
Festivities will begin Monday morning with the fun run and walk starting 8 a.m. at Falls Park. Registration is $5 and it's open to all ages. You can register here.
Head to the parade afterwards starting at 10 a.m. It will start at 13th and Phillips, but you can see the full map here. You can also register to decorate a bike for $5 and join the parade yourself. Details here.
The parade will end at Falls Park at 11 a.m. with a picnic and concert by the Sioux Falls Municipal Band. If you're one of the first 3,000 picnickers, you'll get a hot dog, chips and water to enjoy at the park.
Local band Mogen's Heroes will perform at noon to wrap up the day. You can see the city's detailed list of the events here.
"It's just fun seeing organizations participate, elected officials participate, the public participate, and just making those connections and interactions with people," said Chad Quissell, Sioux Falls recreation program coordinator.
What are the rules around fireworks?
And what else is happening in the region? More here.
---
Why you can't recycle plastic bags – and what to do instead
This is a paid piece from Millennium Recycling.
Simplified: Sioux Falls residents haven't been able to recycle plastic bags in their mixed recycling bins since 2019, but Millennium Recycling still sees them come through anyway. Here's what you need to know about why plastic bags aren't accepted in your bin.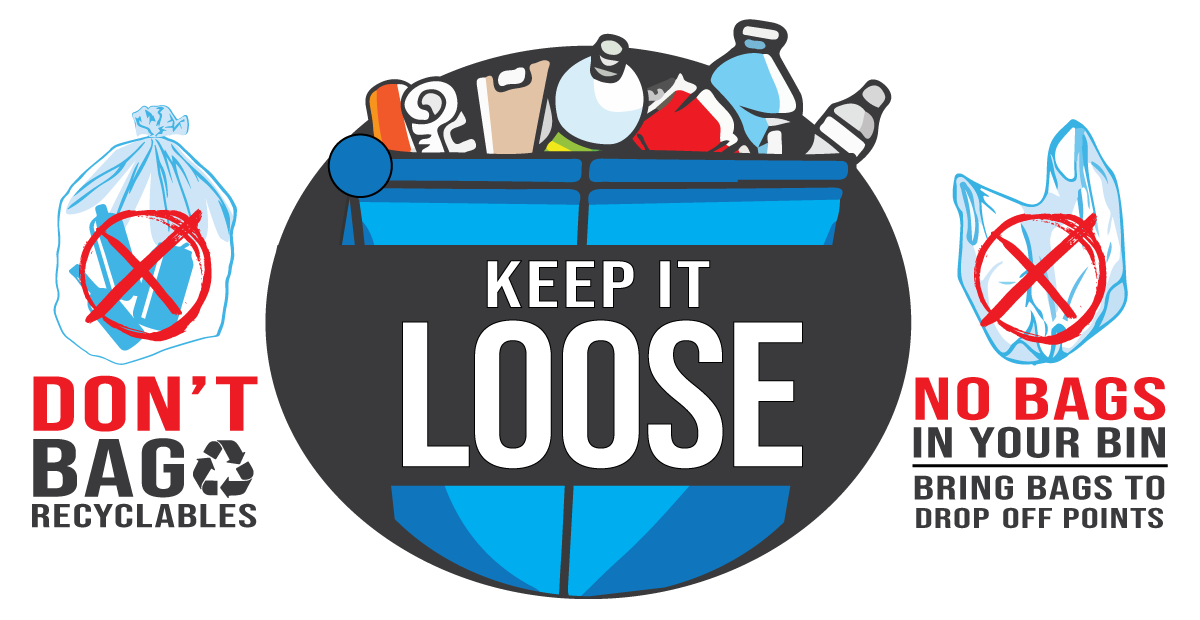 Why it matters
Plastic bags are one of the most labor-intensive items to sort out at Millennium Recycling, largely because the machines that sort recyclable materials cannot sort out plastic bags. That means team members have to manually take them off the line.
When the bags get missed, they get caught up in equipment. Sometimes they can melt together, gum up machines and even cause the entire plant to shut down to cut them out.
In addition to the extra work and extra cost, when bags are mixed in with other recyclables, they are too dirty and end-users will not accept them. So even if the bags could be sorted out, there's no one to take them to be recycled at the end of the day.
"The only types of plastic we are able to accept are bottles, tubs and jugs," said Marissa Begley, communications and education director at Millennium Recycling. "If it's plastic, and it's not one of those containers, it should not be in the bin."
What can I do with plastic bags?
Here are some tips (spoiler: the best option is to just opt for reusable bags instead).
---
TL;DR
Super simplified stories
Sioux Falls schools adjust some start times. Some elementary schools will start as early as 7:40 a.m. this fall due to bus driver shortages. The Argus Leader has the details.
Remember the lawn watering schedule. The city sent a reminder this week that "Stage 1" of the lawn watering schedule is in effect. That means no watering from noon to 5 p.m. Folks with even-numbered addresses can water on even-numbered calendar dates, and those with odd-numbered addresses can water on odd-numbered days.
Drop-off site for storm debris ends Thursday. Starting Friday, the city will no longer accept storm debris at the fairgrounds. You can still bring it to the landfill, and normal fees will apply.
---
Most English learner students are gaining proficiency - but 3 in 10 saw no growth this spring
Simplified: About 3 in 10 students in the Sioux Falls School District's English Learner (EL) program saw no growth overall in the spring's language proficiency assessments. Meanwhile, more than 200 students scored high enough to exit the EL program.
Why it matters
Sioux Falls has more than 2,600 students in its K-12 EL program, a number that's stayed relatively steady over the past several years.
Overall, most students showed some growth in language proficiency, per spring test results presented to the school board Monday. But just over 29 percent saw composite scores showing no growth from the previous year.
Looking closer at the results, the data showed 42 percent of students who took the assessment showed no growth in the area of speaking, an area Sara Klaahsen – coordinator of language immersion programs – said the district has been watching for several years.
"Students need more opportunities to be able to use that academic language in their speaking in class because that's not something you practice at home," Klaahsen said.
Tell me more about the assessment data
---
How Baltic's new mayor is planning for growth
This is a paid piece from the Sioux Metro Growth Alliance.
Simplified: Baltic's new mayor has a sales background, a passion for public service and an eye toward growth in the future. Meet Deborah McIsaac.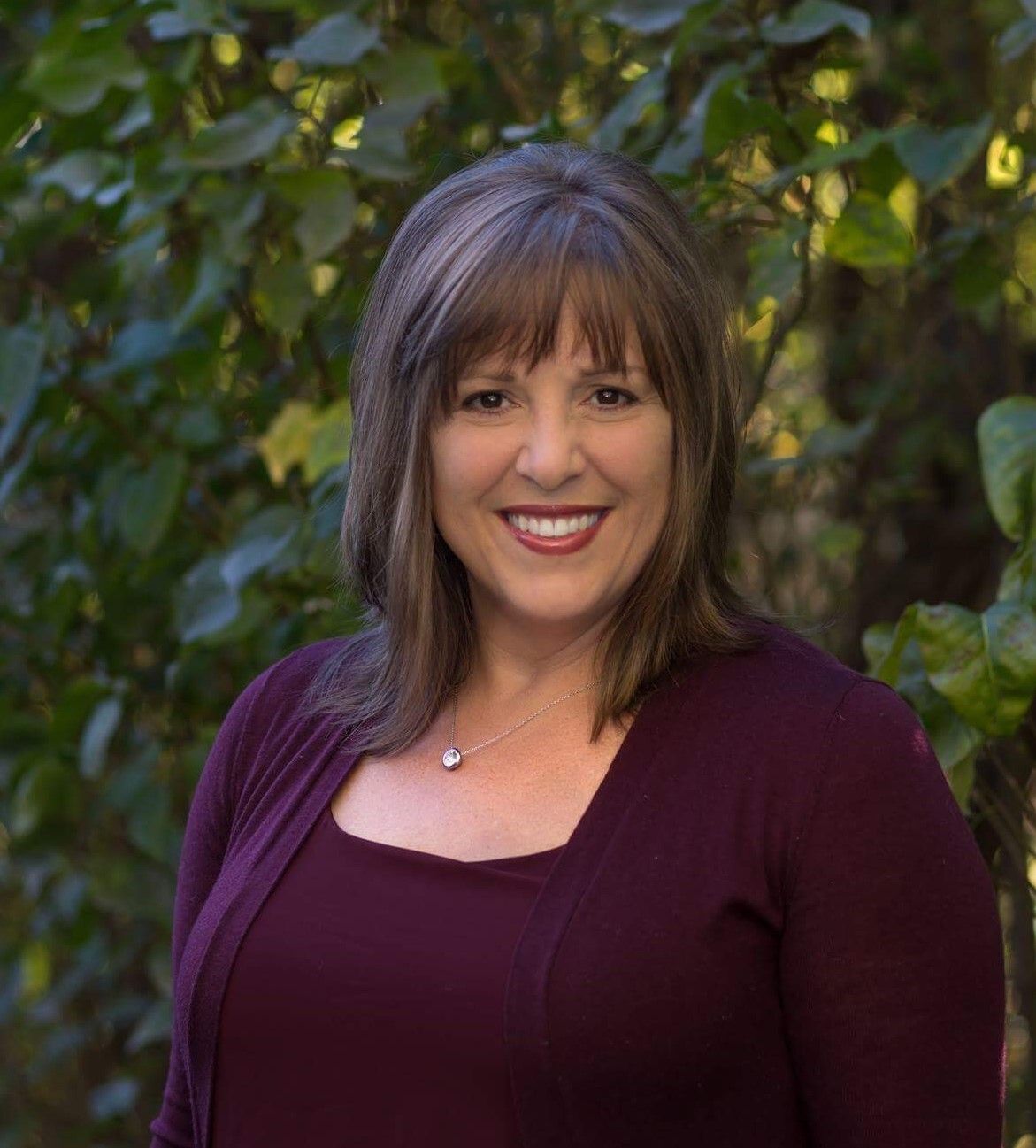 Why it matters
McIsaac started her new role last month. She said her desire to become mayor stemmed from more than 15 years of leadership roles in various volunteer and professional groups.
She's also taking over a growing town. Baltic has seen additional housing developments in recent years, and last year, the town saw 20% growth in sales tax revenue.
Despite some early turmoil and leadership turnover early in her term, McIsaac said she is focused on open communication, fiscal responsibility and encouraging active citizenship.
"Our council is engaged and genuinely cares about citizen concerns and interests," McIsaac said. "We have the right people at the right time to do the right things for the growth and success of Baltic."
What's on the horizon for Baltic?
---
THIS AND THAT
---
What I'm falling for this week:
Writing your name in the air with a sparkler
---
Become a member
Has Sioux Falls Simplified made you feel smarter about where you live? Consider buying in to a smarter Sioux Falls by becoming a member and offering financial support to the no B.S. journalism you've been reading here.