Happy Wednesday! Megan here.
It's very hot. You don't need to hear this from me.
The National Weather Service in Sioux Falls said earlier this week that we're having the hottest start to the month of June on record.
We'll talk more about that, and you'll learn about the latest unemployment data, the thousands of kids missing too much school, and a number of things to watch.
And now, news.
COMMUNITY
Thousands of S.D. women lost jobs during the pandemic. What's it like a year later?
Simplified: A year after peak unemployment, South Dakota women still make up a higher-than-average percentage of people collecting unemployment.
Why it matters: Women saw a surge in job loss last spring, with more than 13,000 collecting unemployment in April 2020. That's compared to just over 9,000 men.
The latest data from the U.S. Department of Labor shows that in April 2021 just under 1,000 women were collecting unemployment. That's slightly more than double the number of women collecting unemployment in April 2019.
In a typical April over the last decade, three in four people collecting unemployment in South Dakota were men because of claims from construction and manufacturing. During the pandemic, it flipped.
"In the pandemic, we really saw some changes that we hadn't seen before," South Dakota Secretary of Labor Marcia Hultman said. "(In April 2020) 59.6 percent of claimants were females."
There's no one reason that explains why women in South Dakota are still seeing a higher unemployment rate than average.
Learn more about the multitude of factors affecting women in the workforce, why it matters and hear from someone directly impacted.
---
EDUCATION
More than 3,000 Sioux Falls kids are missing too much school
Simplified: A look at five years of attendance data shows that thousands of Sioux Falls students are missing too much school.
Why it matters: Students who miss more school are more likely to be called to the office for behavioral issues. They're also more likely to have a lower grade-point average, according to Sioux Falls School District data.
There's also the obvious concern from district administrators that kids who miss school are missing out on learning.
Looking at the last five years, Assistant Superintendent Jamie Nold estimated that more than 3,200 K-12 students are missing at least 10 percent of school days.
Side note: Nold also notes the five-year data is skewed because of virtual learning during the pandemic. He said the actual number is likely higher.
"The more (absent) days the child has, the more at risk they are for academic failure or less progress than we want them to have," Superintendent Jane Stavem told board members last week.
Learn more about how Sioux Falls schools are looking to improve attendance rates.
---
Stuff to watch:
Scooters. After some back-and-forth on City Council last week, sponsors Alex Jensen and Christine Erickson withdrew a proposed ordinance regulating motorized scooters. The ordinance originally came after a Duluth scooter rental business was eyeing expansion into Sioux Falls.
Marijuana. Councilors voted 5-2 Tuesday to pass the first reading of an ordinance to delay accepting applications for licenses for medical cannabis businesses until the state releases the rules for legal medical marijuana.
Turf. The Sanford Sports Complex this week broke ground on 18 new turf fields to host baseball, softball, soccer, lacrosse and other activities as early as 2022. It's the biggest turf field project in the country, according to the hospital system.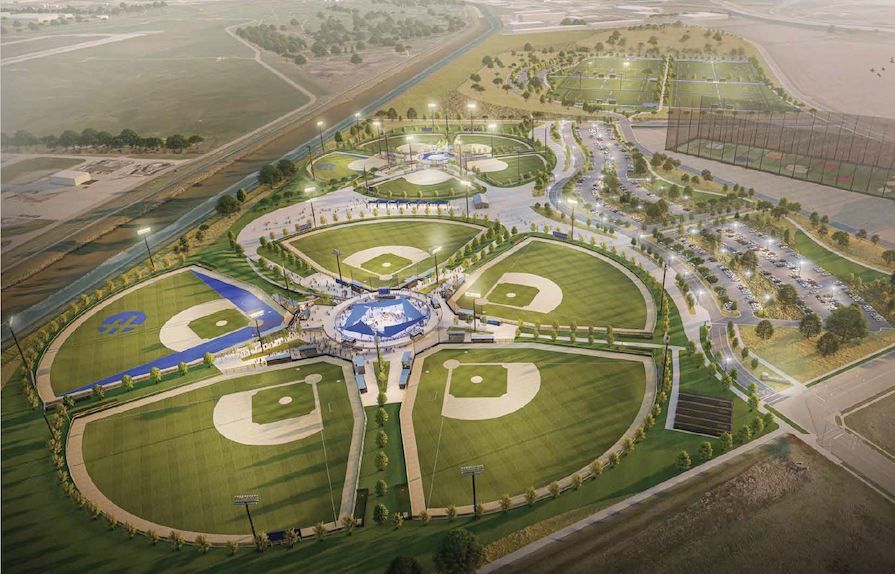 More stuff to watch:
Murals. A new city ordinance lets folks register art murals. The registered murals will then go into a directory for posterity's sake. (And speaking of murals, it looks like a new one is coming to Sunny's Pizzeria)
Rebrands. The Sioux Falls School District will have a new logo, new website and a new strategic plan when it celebrates its 150th anniversary this summer. Watch for lots more details to come.
YMCA. The YMCA is looking for $500,000 from the city to help create a downtown youth center. It's one of several projects the City Council is considering funding with surplus funds.
---
SIMPLIFIED PRESENTS
What it's like to be a cashier at Silverstar Car Wash
This is a paid piece from Silverstar Car Wash
Simplified: Cashiers at Silverstar do a lot more than count change. It's a job that combines customer service, sales, observation skills and, sure, a little bit of towel folding.
Why it matters: Cashiers are often the first people customers interact with at Silverstar.
They help people decide which wash best suits their needs, and they're there to help customers learn more about the perks of an unlimited wash pass. (Oh, and cashiers make commission on those unlimited pass sales.)
Cashiers like Erika Bamsey also have opportunities for advancement. In less than a year, Bamsey went from starting as a cashier to becoming an assistant manager to now training to be a site manager.
"The people that come to my window, I just really try to make an effort to make their day better," Bamsey said. "I just want to make their experience memorable with me."
Learn more about the role of a cashier and how to apply for open jobs.
---
WEATHER
It's so hot outside. Why is it so hot outside?
Simplified: Sioux Falls is on track to break the all-time record for the hottest first 10 days of June. And there's not much relief on the radar.
Why it matters: Feeling weather whiplash? Sioux Falls went from being 18 degrees below normal at the end of May, to 28 degrees above normal temperatures on June 5, according to the National Weather Service.
That heat comes from two main factors, one of which is the lack of rain. We're two inches below average precipitation for this point in the year, and dry soil heats up faster, driving temperatures up.
The other primary reason for the heat is a persistent ridge in the area, which is essentially a high pressure area.
"It's like a big bubble of warm air in the atmosphere that just deflects any cooling out of the area, and it's been very persistent," said Jeff Chapman, meteorologist with NWS Sioux Falls.
When will it cool down?
Not for at least the next couple weeks, according to Chapman.
There's a chance of thunderstorms Thursday night, and that rain could bring slightly cooler weather.
But even slightly cooler temps are still hotter than normal. Normally high temperatures would be near the 80s this time of year, Chapman said, but the start of June has pushed temperatures straight into the 90s.
Learn how to stay safe in the heat.
---
THIS AND THAT
What I'm falling for this week:
Otter pops
Concerts coming back to the Levitt Shell
Air conditioning
---
Become a member
Has Sioux Falls Simplified made you feel smarter about where you live? Consider buying in to a smarter Sioux Falls by becoming a member and offering financial support to the no B.S. journalism you've been reading here.
Not ready to commit to a membership? That's OK! If you want to help in a smaller way, you can buy me a coffee. :)
---
Reach out
What story do you want to see simplified? Falling for something local? Send any news tips, attaboys, missed typos or large glasses of lemonade to megan@sfsimplified.com.
---
Thank you
Thank you to Sioux Falls Simplified sponsors, including The Breaks Coffee Roasting Co., Sioux Metro Growth Alliance, Selah Space and Silverstar Car Wash. When you support them, you're also supporting Sioux Falls Simplified.