Happy Wednesday! Megan here.
Weather check: Keep an eye on a potential weekend storm.
Something not local: If you're watching the situation in Ukraine right now and looking for a reliable on-the-ground news source, I'd like to point you to the Kyiv Independent. This startup news outlet is only three months old and now covering a war.
Sioux Falls Simplified has made a small donation to the Kyiv Independent to support the important coverage they're doing and the role they're playing in keeping the world informed.
This week, get ready for a lot of city news! I've got a rundown of who'll be on the April 12 ballot (plenty more election coverage – including voter guides – to come, don't worry). I've also got a closer look at one-time bonuses for city employees, details on the city's sustainability plan, and I'll introduce you to a cool new citywide reading program.
Phew. Ok. And now, news:
City employees get $2,000 bonuses – why it matters and what's next
Simplified: City employees will get a one-time $2,000 bonus and will accrue vacation time more rapidly after a pair of measures passed City Council Tuesday night.
Why it matters
In the last couple years, the city has seen a slightly higher rate of turnover as well as more job openings and fewer applicants, according to city Human Resources Director Bill O'Toole.
The city is taking a two-pronged approach to solving this, O'Toole said. First, the $2,000 one-time bonuses – which will cost the city a total of just under $2.5 million – aim to cover the gap between wage increases and inflation. Second, the city is also doing a comprehensive wage and benefit study to find a longer-term solution.
Critics of the plan – including mayoral candidate David Zokaites – questioned the timing of the bonuses and posited that the plan was a way to "buy" votes ahead of the election, though councilors and labor representatives alike said that wasn't the case.
"There was no question to us that it was time to do something," O'Toole told Sioux Falls Simplified.
And what are people saying about this?
---
Here's the city's plan to achieve net zero emissions by 2050
Simplified: The City of Sioux Falls wants to reach net zero greenhouse gas emissions by 2050. It's all part of a 120-page Sustainability Climate Action Plan released this week.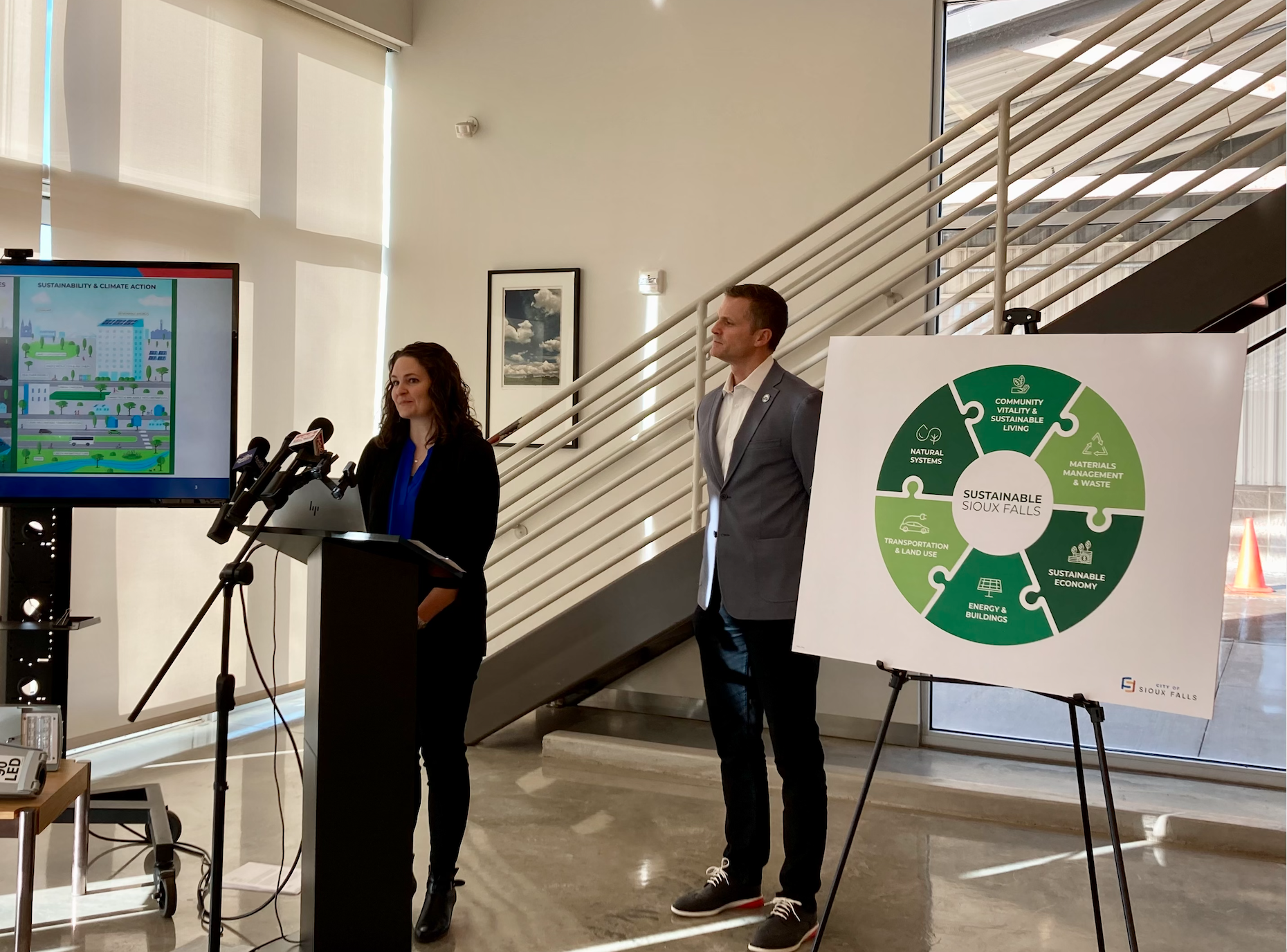 Why it matters
While Sioux Falls has had sustainability plans in the past, Mayor Paul TenHaken called this the first "real, comprehensive" plan for addressing sustainability and taking action to fight climate change. The city's Sustainability Director Holly Meier spent the last year and a half leading the effort to put this plan together.
The two main goals of the plan are to 1) achieve net zero emissions by 2050 and 2) prioritize social equity, specifically because the negative affects of climate change tend to disproportionately affect what the plan calls "vulnerable populations" including people of color.
This plan also sets up the city to lead by example in the hopes that private industry and other communities in the Midwest will follow suit, TenHaken added.
TenHaken also acknowledged the obstacle of overcoming the local mindset that climate change is a "coastal" problem.
"Things are changing," TenHaken said. "And we need to realize that it's changing here in South Dakota as well."
And what happens next? Here's a run-down of the major goals and the next steps.
---
These oils will help you get in touch with your cycle at every stage
This is a paid piece from Selah Space.
Simplified: The Selah Cycle Bundle is a series of four essential oil rollers designed to help women both nurture their bodies and attune their emotional connection to each phase of their cycle.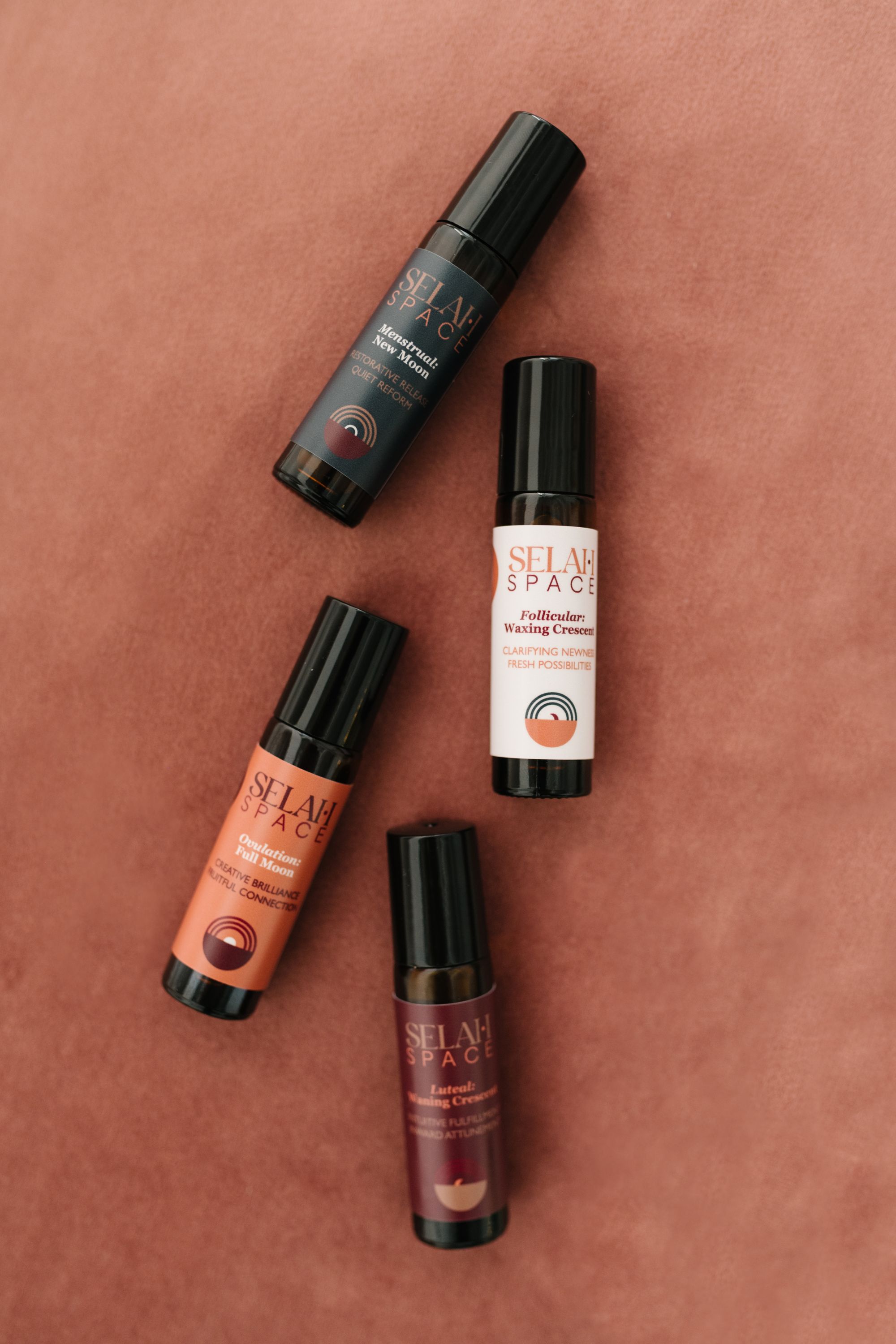 Why it matters
Women often aren't taught about all four phases of their menstrual cycle – menstrual, follicular, ovulation, luteal – or about how to appreciate what each phase brings. Selah Space Owner Jada Dobesh is looking to change that with the Selah Cycle Bundle.
The custom essential oil blends are designed to help women connect with and support their body at every stage. The bundle also creates a way to celebrate feminine energy and encourage women to get a deeper appreciation for their bodies.
The oils also designed to offer relief from both emotional and physical discomforts along the way, Dobesh said.
"These oils are designed to help with the symptoms that go along with your cycle, yes, but it's more than that," Dobesh said. "The Selah Cycle Bundle is designed to help you tend to yourself while honoring some of the most magical parts of being a woman."
Learn about each of the four rollers – and how you can preorder them – here.
---
TL;DR
Super simplified stories
The Link has helped more than 2,300 people. The downtown triage center released its first annual report Tuesday, showing early data on the number of people helped by the new facility and the types of services provided. Sobering services were the most used by far with about 1,500 people helped. See the full report here.
Grant to fund Butterfly House field trips. K-5 students in schools within 150 miles of Sioux Falls qualify for free field trips to the Butterfly House and Aquarium thanks to a private grant from the Floyd family. Details here.
---
This new program is bringing schools and libraries together to get everyone reading
Simplified: A new partnership between Siouxland Libraries and the Sioux Falls School District is aiming to get everyone – ages 0 to 100 – reading.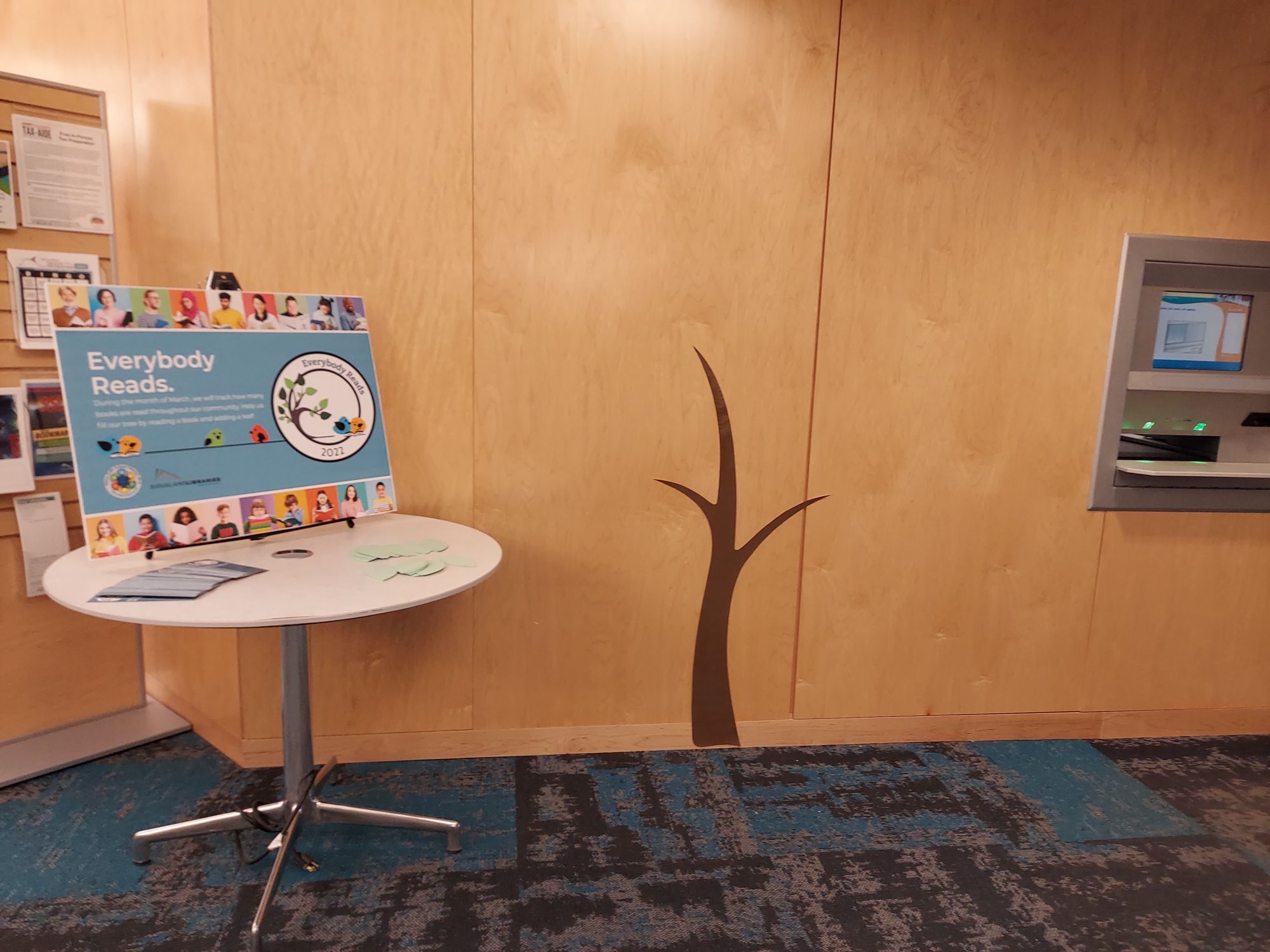 Tell me more
The Everybody Reads program runs throughout the month of March.
It's very simple. Every time you finish a book, you can go to the library and fill out a leaf.
The leaves will be added to trees in every library branch (pun intended) and in every school library in the Sioux Falls School District.
"We're hoping for very luscious trees," said Korey Erickson, library coordinator for the school district.
And what happens next? More here.
---
Who's on the ballot for the April 12 election?
Simplified: There are three people vying to be Sioux Falls' next mayor and another 10 looking to fill four open City Council seats.
Why it matters
Whoever wins will have a say in how the city makes decisions for the next four years.
Local election turnout is, historically, low. That means fewer than 30 percent of voters make the choices that affect the entire city.
BUT you can change that by learning who's on the ballot, deciding who you want representing you and casting your vote April 12.
Candidates are listed here in the order in which they'll appear on the ballot.
---
EDUCATION
Who's NOT on the ballot for the April 12 election?
Simplified: The Sioux Falls School District canceled its April 12 election, which was planned to coincide with the city election.
Why it matters
This is the first time in more than a decade that the district isn't having an annual school board election. It's because they don't need one.
Incumbents Nan Baker and Carly Reiter were the only candidates who got the 20 signatures necessary to secure a spot on the ballot for the two open seats. Since there are two seats and two people running, they'll automatically keep their seats, and no election is necessary.
That means in South Dakota's largest school district, the five-member board remains unchanged for another year.
Huh, so no one else wanted to run?
Unclear. At the very least, we know no one else submitted the 20 signatures needed to get on the ballot.
Want to change that? You'll have another chance next year when one seat will be open.
---
THIS AND THAT
Stuff to do:
*Megan here: I want to be transparent with you, so it's important to note that I'm a "founding member" of Startup Sioux Falls' planned downtown co-working space. A girl's gotta work somewhere besides the kitchen table, right?
---
What I'm falling for this week:
---
Become a member
Has Sioux Falls Simplified made you feel smarter about where you live? Consider buying in to a smarter Sioux Falls by becoming a member and offering financial support to the no B.S. journalism you've been reading here.