Happy Wednesday! Megan here.
It's "Entrepreneurship Day" in Sioux Falls, which feels like a cool time to celebrate ONE MONTH of Sioux Falls Simplified. Thank you for making this possible for me! (And please keep spreading the word!)
And now, news:
HEALTH
Simplified: Sioux Falls-area therapists and counselors have been working extra hours, taking on more patients and shifting to online sessions over the last year. It's been exhausting, and it's increased the need for self care for these care providers.
Why it matters: Nationally, as many as 4 in 10 adults reported symptoms of anxiety or depression in the last year, according to the Kaiser Family Foundation.
The specific data locally is harder to pin down, but the Helpline Center says the vast majority of callers in the last year (a significant increase in and of itself) were also experiencing stress and anxiety.
Those people need mental health professionals, and, that increase in demand is taking its toll.
What's the solution? Self care and self awareness, one local therapist says.
"The issue isn't whether or not we have issues like anyone else in the world," said Dr. Doug Anderson co-director of Sioux Falls Psychological Services. "But the issue is whether we're aware of them and dealing with them."
Hear from more local mental health professionals here.
CITY
Simplified: An ordinance requiring masks in certain settings in Sioux Falls will expire soon, but just how soon is yet to be determined. City Councilors voted 6-2 Tuesday night to consider an extension to the ordinance to a second reading.
What does that mean? Nothing, right now.
If the new ordinance passes a second reading March 9, the existing mask rules will extend until the most vulnerable in the city (Group 1E) are able to be vaccinated. Right now, that's expected to happen mid-April.
If it doesn't pass, the existing ordinance expires March 13.
SIMPLIFIED PRESENTS
This is a paid piece from the Sioux Metro Growth Alliance.

Simplified: A longtime economic development nonprofit has a new look and a new name. But the mission of bringing more businesses, more people and more money to Sioux Falls-area communities remains the same.
Tell me more. Remember last week, we learned about the Lincoln and Minnehaha County Economic Development Associations (LCEDA/MCEDA, for short)? This is them.
Why it matters:
Sometimes, one is better than two. As one unified organization, the Sioux Metro Growth Alliance can streamline its services to both Lincoln and Minnehaha County.
That'll make it easier to support existing businesses, bring in new ones and, at the end of the day, bring more money to these towns.
"For years we've been a background force in helping sustain and bring new businesses to the region," Executive Director Jesse Fonkert said. "Now, as the Sioux Metro Growth Alliance, we're aiming to be more proactive in supporting the economic growth in the communities around Sioux Falls."
EDUCATION
Parents fear kids crossing highway to get to Ben Reifel Middle School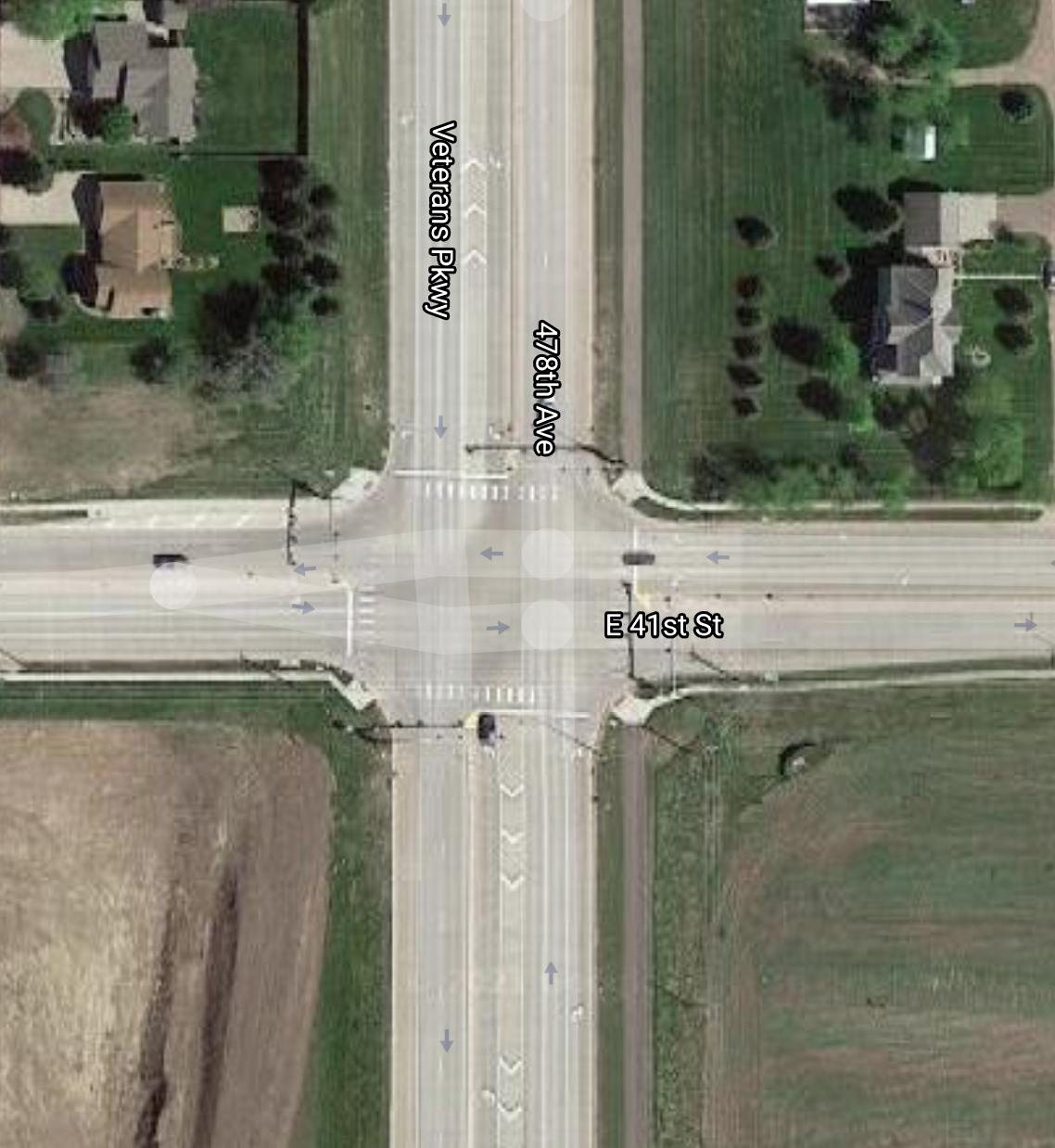 Simplified: A number of families around the soon-to-open Ben Reifel Middle School are ineligible for busing, and parents worry about the safety of their children if they have to walk or bike across Highway 11 to get to school.
Why it matters: It's normal for bus routes to leave out kids within walking distance to schools. What's less common, though, is for those walking routes to require many students to cross a road with a 55 mph speed limit.
"It's a scary crossing because the traffic runs through there at 55 mph ... I don't feel safe doing it, and I'm an adult," parent Amy Bruner said.
What parents want is to see a long-term solution like a walking bridge overpass or an underground tunnel. In the meantime, many say they want busing.
What happens next? The PATH committee, a group focused on traffic safety around schools, will meet Thursday, March 11. Any decisions on speed limits or changes to the pedestrian routes would ultimately come down to the city.
It's unclear what a potential solution might be, but PATH most recently discussed lowering speed limits, a solution the school district supports.
Stuff to watch:
SIMPLIFIED PRESENTS
'Spread the Word' on inclusion with Special Olympics
This is a paid piece donated to Special Olympics South Dakota.
Simplified: It's "Spread the Word: Inclusion" day on Wednesday for Special Olympics, a nonprofit dedicated to supporting people with intellectual disabilities.
Why it matters:
A record number of South Dakota schools signed up to participate in the campaign this year.
The goal of the campaign is to promote the inclusion and acceptance of people with disabilities.
"We're trying to change attitudes and perceptions starting with younger folks because they're our future parents, our future leaders," said Johna Thum, vice president of field services for Special Olympics South Dakota. "But it's never too late for anybody to have a change of attitude."
How can I get involved? You can take the pledge to use respectful, people-first language.
And you can learn more about getting involved with Special Olympics South Dakota here.
THIS AND THAT
What I'm falling for this week:
Thank you
Thanks to Sioux Falls Simplified sponsors, including Silverstar Car Wash, Sioux Metro Growth Alliance and Selah Space.
Reach out
What story do you want to see simplified? Falling for something local? Send any news tips, attaboys, missed typos or pictures of your cat to megan@sfsimplified.com.
Share
If you like what you're reading, share Sioux Falls Simplified with a friend, coworker or civically engaged fifth-grader.