Happy Wednesday! Megan here.
I hope your upcoming weekend is filled with jelly beans and those Reese's peanut butter cups shaped like eggs.
Also, on a personal note, I'm extremely close to hitting my March member goal. If you like what you're reading, share this newsletter, and tell a friend that it's easy to feel smart about where you live.
And now, news:
EDUCATION
Tea is growing fast, and schools are working to figure out where to put all the new kids
Simplified: Tea could see about 950 more students by 2026. Recent projections from the school district show both middle and high schools will be over capacity within five years, and school officials say the time to act on future growth plans is now.
Why it matters: District administrators estimate another 944 students will be in Tea by 2026, with most of the growth coming in at the elementary level.
That growth is largely driven by a surge in residential development. Between 2019 and 2020, the number of residential building permits increased 40 percent.
Buildings projected to fill the fastest are the middle and high schools, which could mean authorizing another roughly $45 million to spend on new buildings and additions in the next five years.
"This can't be a solution for three years or five years," Superintendent Jennifer Nebelsick Lowery said. "This has to be a longitudinal solution."
What changes are coming?
It's too soon to say for sure.
District officials presented a plan to the school board earlier this month laying out the following:
A $28 million addition to the high school
A $15.6 million new elementary school
A plan to rearrange grades so elementary schools are Junior Kindergarten through 4th grade. Then Legacy Elementary would be repurposed into an intermediate school for 5th and 6th graders, and grades 7-8 would remain in the existing middle school building.
School board members did not approve this plan, but instead asked to see other options, including what building a second middle school would look like.
Learn more about what happens next and how fast Tea Area Schools are growing here.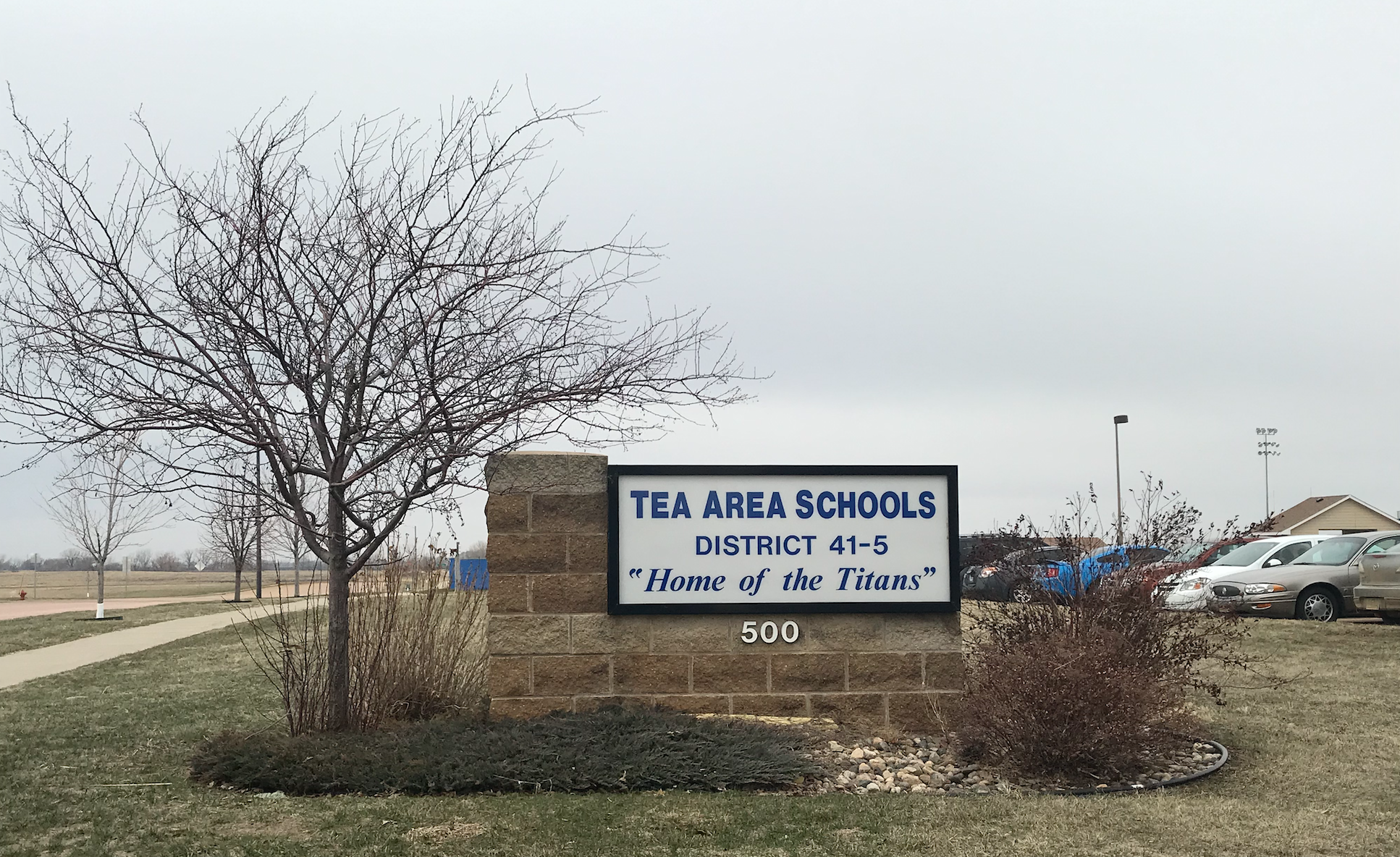 CITY
Taxpayers won't have to bail out the city parking fund any time soon
Simplified: Even in the most "doom and gloom" scenario, it's likely that Sioux Falls' parking fund will be able to continue being self-sufficient for at least the next five years, according to financial projections Eide Bailly presented to the Audit Committee of the Sioux Falls City Council earlier this week.
Why it matters: Public parking in the city is an "enterprise" fund, which means it's self-sustaining. That is to say, people pay for parking, pay to lease ramps and pay parking fines, and that money goes to pay the expenses required to keep ramps, meters, etc. going day-to-day.
The fund took an unexpected hit when the city had to pay an extra $1.5 million to finish off the downtown parking ramp enough to make it usable after an agreement with the private partner fell through in April 2019.  
It again took a hit during the COVID-19 pandemic when fewer people were working, shopping and dining downtown.
But projections show that the fund – which has $3.2 million as of the city's 2021 budget document – won't run out of money in the next five years even in the most "doom and gloom" scenario showing losses every year, said Matt Nelson, public parking facilities manager.
"We feel we're in a very good spot ... we're finally hearing from different businesses that they plan to come back in the summer and bring their employees back downtown," Nelson said.
What city councilors are saying:
"Our parking fund, while not flush with cash, is certainly not going broke," Councilor Curt Soehl said.
"Yes, the fund is viable," Councilor Greg Neitzert said, later adding, "One major X factor, of course, we still have the overhang of what we do going forward with the (newest downtown) ramp."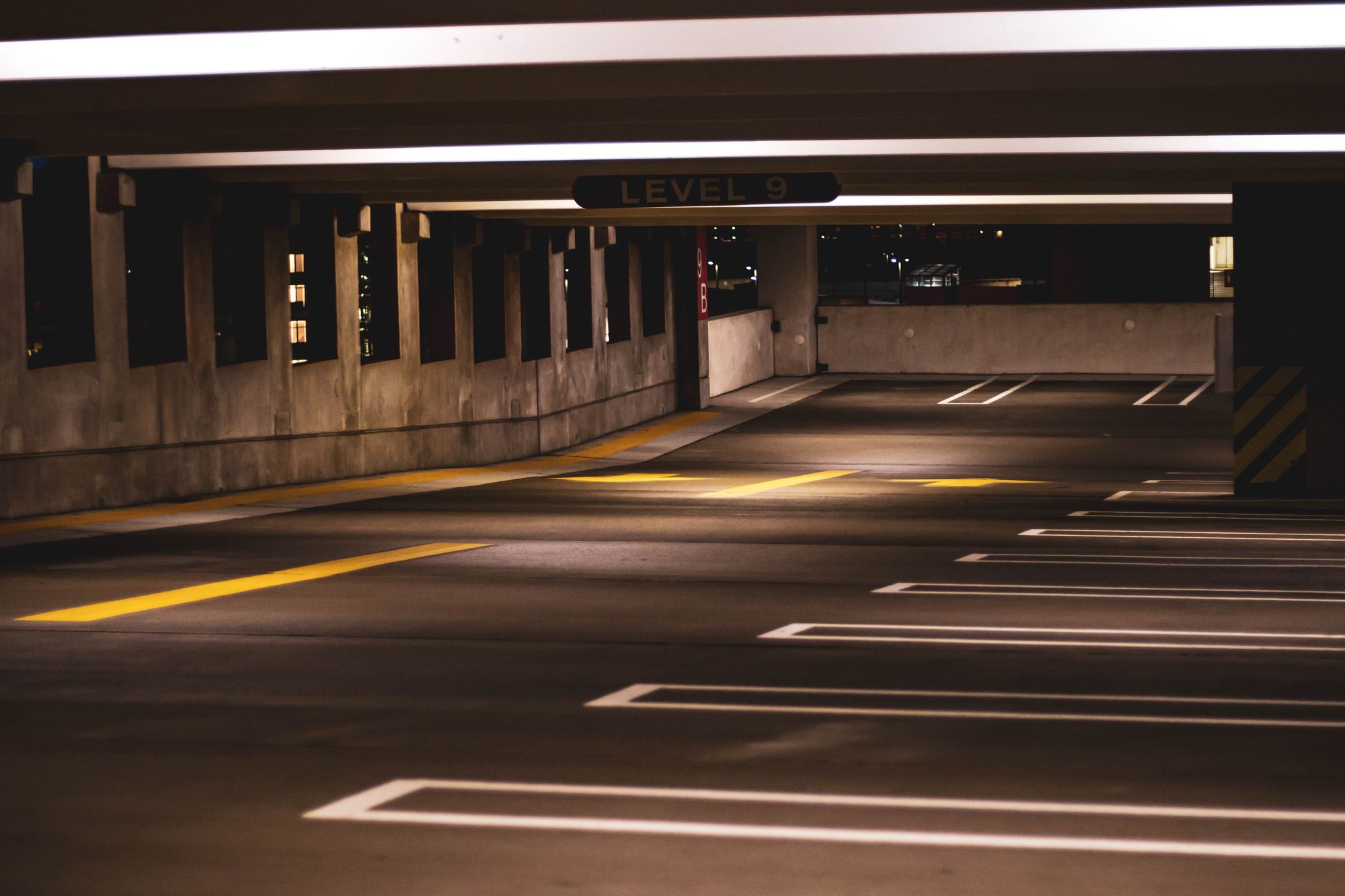 SIMPLIFIED PRESENTS*
This is a paid piece from the Sioux Metro Growth Alliance
Simplified: About a dozen mayors from Sioux Falls-area towns got together earlier this month for a roundtable event hosted by the Sioux Metro Growth Alliance in an effort to encourage cooperation and collaboration between regional communities.
Why it matters:
What's good for one town is usually good for the region as a whole, area leaders say.
It's also a way for towns to share resources, ideas and advice. What one town is going through might be something another town has already been through, so there's collective wisdom to draw from.
Leaders all shared updates on big developments and focus areas in their respective communities, giving everyone an update on what's happening regionally.
"The whole metro area here – it doesn't matter whether we're talking Sioux Falls or Tea, Lennox, Dell Rapids, Garretson – we're all in this together," Tea Mayor John Lawler said. "We all thrive based on other people doing well."
Learn more about what was discussed and what happens next here.
*Simplified Presents shares paid content from Sioux Falls Simplified sponsors. Want to get involved? Email megan@sfsimplified.com
Stuff to watch:
The Harrisburg School Board last week voted unanimously in favor of a $60 million bond to build new schools.
The last day of school for Sioux Falls is now May 26.
Sioux Falls school board members are expected to get a first look at the upcoming budget at a work session this afternoon.
The City of Sioux Falls will announce 2021 street construction projects later this morning. Watch for updates in an upcoming issue.
COMMUNITY
More than $85,000 raised for Hayward Park
Simplified: Two groups working to raise money for updates to a northwestern Sioux Falls park have raised a total of $86,000 in donations since the project was announced late January.
Why it matters: Sioux Falls City Councilors earlier this year heard a proposal for substantial updates to Hayward Park.
Updates include a splash park, a dog park, a walking loop and new playground equipment.
The goal is to raise $200,000 in private donations, half of which is expected to come from Leadership Sioux Falls*, and the other half is expected to come from the Promising Futures Fund, a local nonprofit focused on schools.
Who's paying for the rest?
Nothing is set in stone, yet. Sioux Falls City Councilors still have to give final approval to spend $2.25 million on park improvements in addition to the $200,000 fundraised.
But they have some extra cash on hand thanks to federal COVID-19 relief funds that reimbursed costs last year and left money in the bank moving forward.
How do I get involved?
Donations are being collected through the Sioux Falls Area Community Foundation Hayward Park Fund.
*Disclosure: I (Megan Raposa, here) was part of the Leadership Sioux Falls Class 33, but I am not in any way personally involved in the current class's fundraising project.
SIMPLIFIED PRESENTS
Why mental health should be part of your self care routine
This is a paid piece from Selah Space.
Simplified: Taking care of yourself means being attentive to not only your physical needs, but your mental and emotional needs, too. Selah Space recognizes that and prioritizes counseling as part of a holistic wellness regimen.
Katrina Yde is a licensed professional counselor as well as a licensed addictions counselor. She's worked the last seven years in the mental health field and now practices at Selah Space.
Her approach to helping people is to look at all of the components that make up a person's life, including family, work, physical health, mental health, social life, spirituality and more.
"Sometimes we're not living in balance for whatever reason, but ultimately we need to find that balance so we as a whole are functioning on all cylinders," Yde said.
Why it matters
You don't have to wait until things are falling apart to see a counselor. Taking care of your mental health can and should be part of a regular wellness routine.
Yde describes her practice as "unconditional positive regard." She gives you a space to say whatever you need with an empathetic listener who can teach you ways to find what you need within yourself.
"I'm just there to walk with them and help guide them," Yde said.
Learn more on where to start here, and book your appointment today.
THIS AND THAT
What we're falling for this week:
The signature spice blend from Spice & Tea Exchange downtown (submitted by reader Berit A.)
The plays are back in town! Or maybe I should say "The falls are alive with the sound of music?" The Washington Pavilion is announcing its 2021-22 performance series Thursday evening. You can sign up to watch the virtual event here.
One last chance to try Downtown Sioux Falls' Mash Madness brews before a winner is announced Thursday morning
What are you falling for this week? Email megan@sfsimplified.com, and you could see your pick in an upcoming issue.
Reach out
What story do you want to see simplified? Falling for something local? Send any news tips, attaboys, missed typos or those Reese's peanut butter cups that look like eggs to megan@sfsimplified.com.
Thank you
Thank you to Sioux Falls Simplified sponsors, including Sioux Metro Growth Alliance, Selah Space and Silverstar Car Wash! When you support them, you're also supporting Sioux Falls Simplified.
Want to become a Sioux Falls Simplified sponsor? Email megan@sfsimplified.com.