Happy Wednesday! Megan here.
First things first: This issue is sponsored by Midco.
Midco offers great deals and reliable high-speed internet, TV and home phone services in communities across the Midwest.
Weather check: Cold and just a tiny bit snowy.
Welcome: New here? Thanks for joining. It's cool that you support smarter, easier local news. Looking for a way to catch up on what you might've missed?
This week, I'll tell you about how a year of significant population growth affected crime in Sioux Falls as well as the role the city is looking to play in bringing a cybersecurity research center to town. And, in the spirit of International Women's Day yesterday, I've also got a story about a Sioux Falls-based nonprofit helping women nationwide grieve miscarriages.
And now, news:
Why Dakota State University is asking for $10 million from the city
Simplified: Dakota State University plans to add a $90 million expansion of its cybersecurity program via a highly-specialized facility in Sioux Falls. But first, the university is asking for $10 million from the city to help make the plan a reality.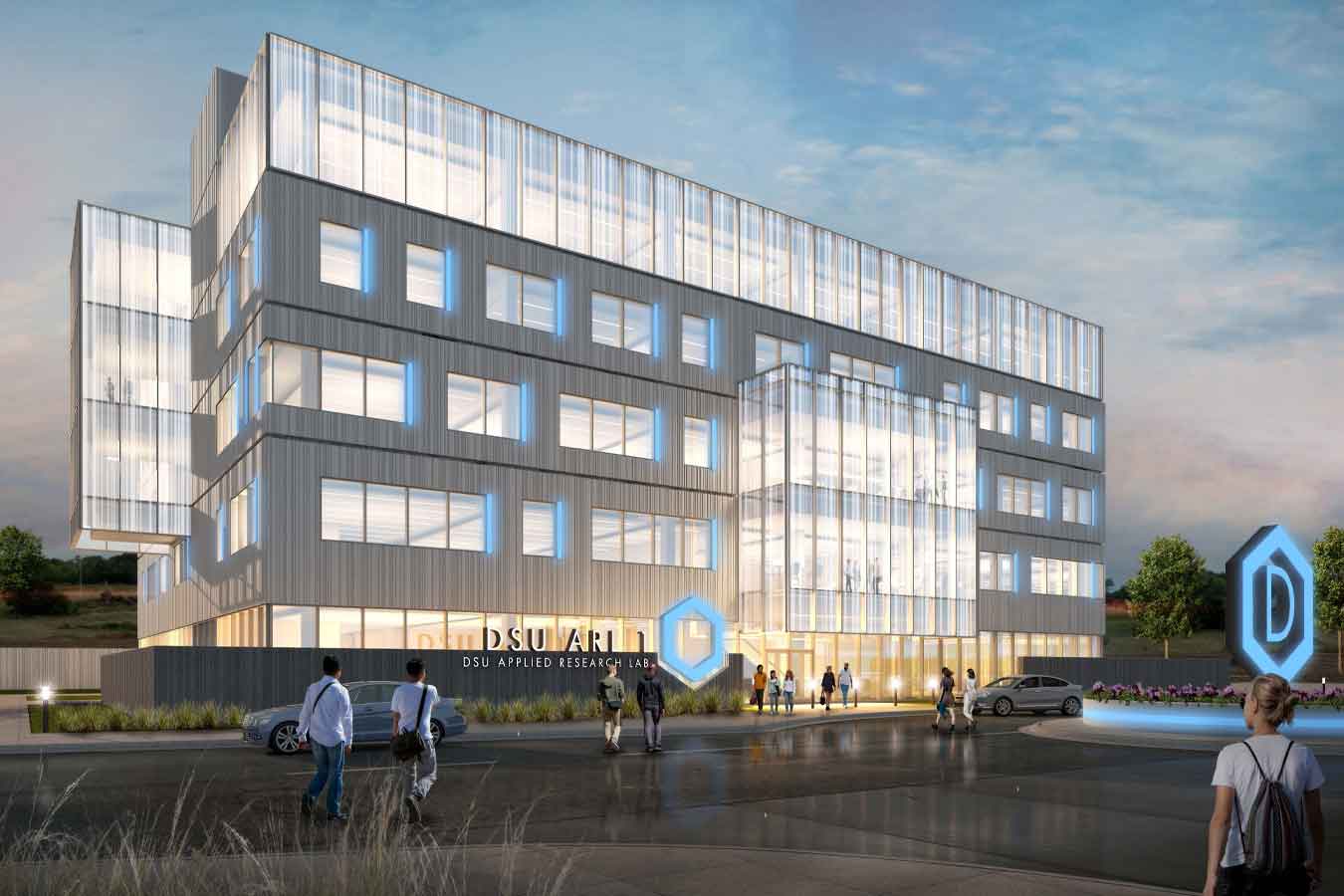 Why it matters
DSU's cybersecurity programs have been growing fast and receiving national recognition in recent years. Last year, the university opened an applied research lab where people are working on cybersecurity projects in partnership with the federal Department of Defense, intelligence agencies, the National Security Agency.
Now, those agencies are looking to DSU to help them fill hundreds more jobs.
The proposed 100,000-square-foot Sioux Falls facility – funded by a combination of public and private dollars – would create space for 400 to 500 full-time jobs, all expected to have six-figure salaries, said DSU President José-Marie Griffiths. She added that there are an estimated 402,000 open cybersecurity jobs in the country right now.
"We're not going to fill all of those positions," Griffiths said. "But we are taking a slice of the cybersecurity industry – that which addresses national security and defense."
What will the city money fund?
And where's the rest of the money coming from? Learn more.
---
Meet the nonprofit supporting women grieving miscarriages
Simplified: Evermore Blooms is a Sioux Falls-based nonprofit created to show support – via anonymous bouquets of flowers – to women who've suffered a miscarriage.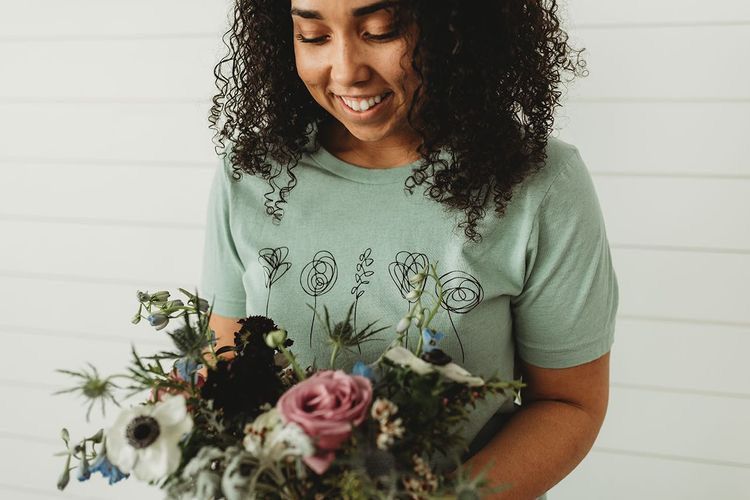 Why it matters
It's possible that as many as 1 in 4 women experience a miscarriage at some point, founder Chelsey Schnell says, though the exact data is hard to track because some miscarriages happen before a woman knows she's conceived.
Those women often feel isolated in their grief, Schnell said. And while public discussion about the impact of miscarriage is becoming more common, many women still aren't comfortable talking about it.
Evermore Blooms also gives women a space to share their stories about miscarriage in a way where no one else will see them (without explicit permission). The specific focus is on supporting women who lose a child at or before 20 weeks gestation – which fits with the medical definition of miscarriage.
"Those women, who maybe haven't even told anyone they are pregnant yet, and then they lose their baby and don't have anyone to talk to ... our heart is really to help that mom who feels invisible," Schnell said.
How did this nonprofit get started?
Also how does it work and how can I help?
---
This conference will help you feel smarter about metro-area growth
This is a paid piece from the Sioux Metro Growth Alliance.
Simplified: The Sioux Metro Growth Alliance is hosting the second annual Grow Smarter conference April 11-13 at the Meadow Barn in Harrisburg.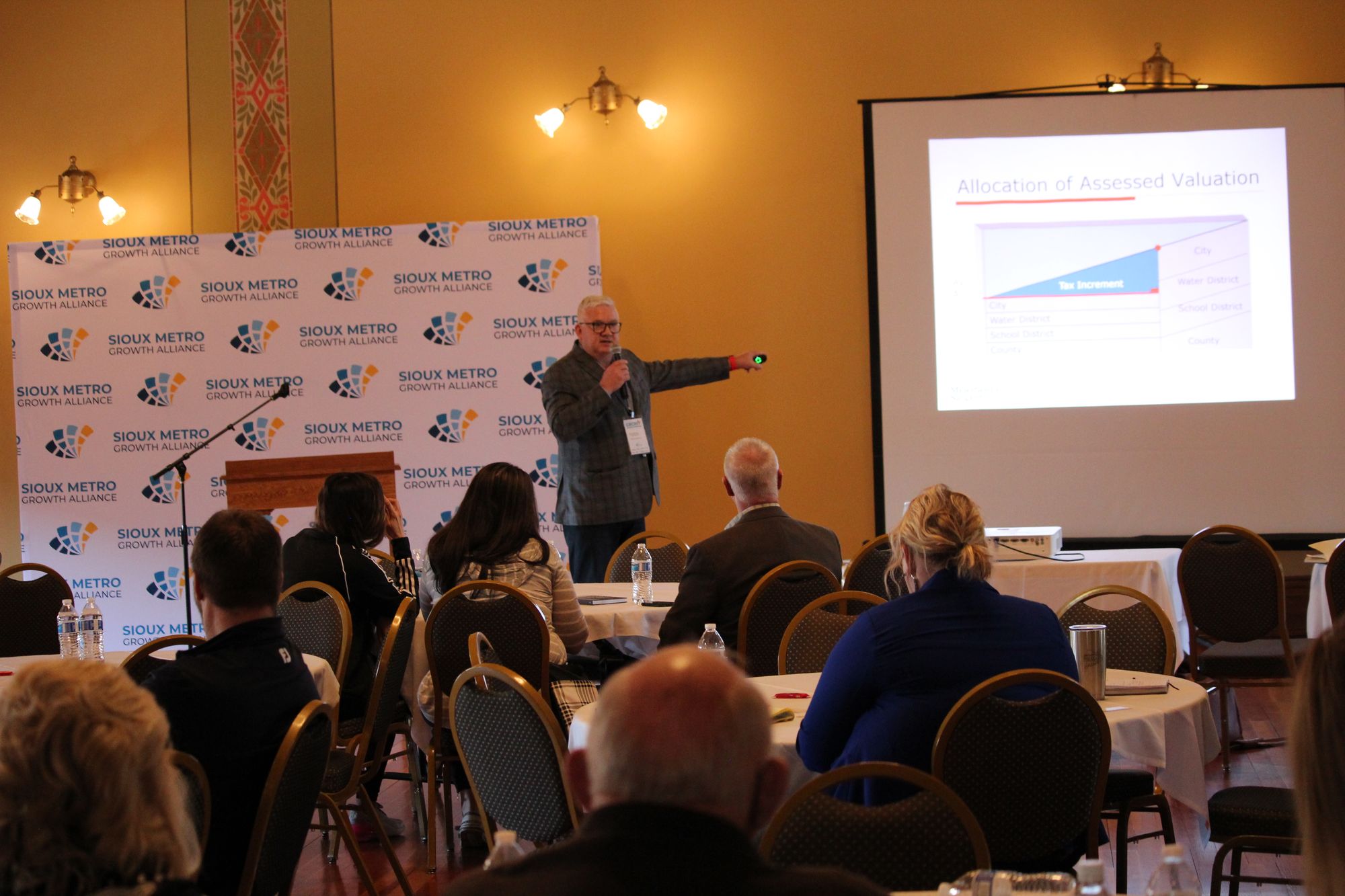 Why it matters
The conference is a way for leaders in the region to share ideas, expertise and enthusiasm around growth – something the metro area has seen a lot of lately.
Speakers include experts on economics, utilities and development, and attendees will also get a closer look at specific examples of regional growth.
Grow Smarter also involves industry and utility partners in conversations about economic development in the Sioux Falls metro. Eric Pauli, community relations manager with Xcel Energy, said he sees the conference as a way for the company to make sure it's taking care of the smaller communities and promoting their growth.
"When we can help them to grow, it benefits all parties collectively across the board," Pauli said.
Tell me more about the event
---
Super simplified stories
Construction coming soon to 41st and Interstate 29. The city will be re-structuring the interchange (Exit 77 as you come off of I-29) starting this spring, and construction will continue into 2023. 41st Street will be open the whole time, but get ready for closures in other areas throughout the course of the project. You can learn more at an upcoming open house next Thursday, March 17 from 4 p.m. to 7 p.m. at the Empire Mall. More details here.
How to prep for the April 12 election. Sioux Falls Simplified is working hard to meet with all of the candidates on the ballot in the upcoming municipal election. Watch for voter guides and more election resources in the coming weeks. Oh, and don't forget to register to vote before March 28.
---
Sioux Falls' crime rate is flat or down in many areas. The exception? Drugs.
Simplified: Sioux Falls saw less violent crime (homicide, assault) in 2021 compared to the year prior, but the drug seizures are up dramatically.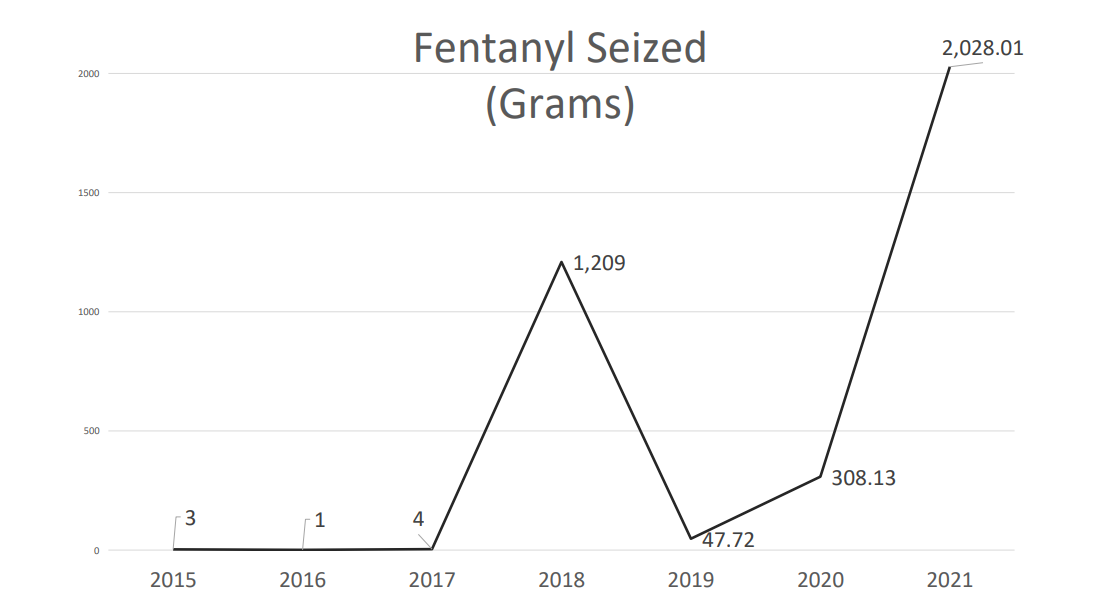 Why it matters
The number of crimes is increasing, but the rate of crime – i.e. how much crime is happening per person – actually decreased in 2021 from 2020.
To put some hard numbers on it: For every 1,000 people in Sioux Falls, there were 5.91 violent crimes last year. In 2020, that number was 6.55.
What are the police watching most? Drugs. The police department seized record amounts of fentanyl and cocaine, as well as near-record amounts of methamphetamine. At the same time, the city saw a record number of overdose deaths at 29.
"At this point, we're holding ground in relation to our population," Chief Jon Thum said of the city's crime rate. "But we want to gain a little ground."
Give me some of the hard stats
---
THIS AND THAT
Stuff to do:
---
What I'm falling for this week:
Ways to support a local church affected by a fire
Pretending to have skin in the game in a 'Yotes vs. Jacks fight
Marge, again. Someone adopt her.
---
Become a member
Has Sioux Falls Simplified made you feel smarter about where you live? Consider buying in to a smarter Sioux Falls by becoming a member and offering financial support to the no B.S. journalism you've been reading here.