Happy Wednesday! Megan here.
Weather check: Mostly nice but stay weather-aware on Thursday.
Status check: How are you all doing after the storm last week? If you are in need of assistance, please call 2-1-1, and they'll get you what you need.
This week, I'll tell you what the new City Council members have at the top of their to-do list. You'll also learn about a new arts nonprofit, how to give feedback on the future of downtown, and what to do if you're struggling to find baby formula.
And now, news:
What new councilors plan to do first
Simplified: Three new faces joined the Sioux Falls City Council on Tuesday. Sioux Falls Simplified caught up with all three of them to give you a look at what the newcomers plan to focus on now that they're sworn in.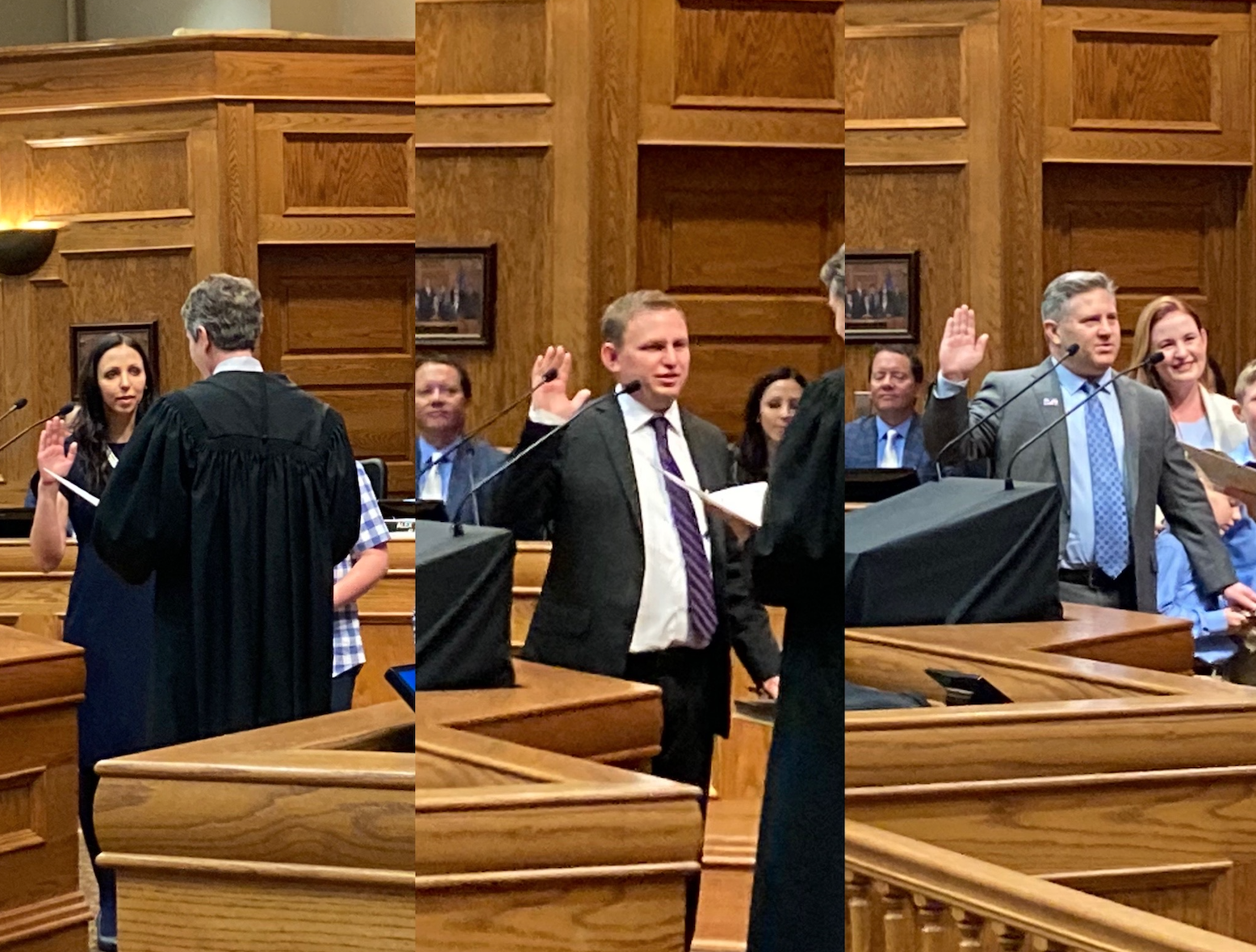 Why it matters
The three newbies – physician Sarah Cole, pastor Rich Merkouris and attorney David Barranco – were all endorsed by Mayor Paul TenHaken, who won a decisive second term in the April city election.
That means TenHaken has three more allies on the council that already widely supported him in his first term.
All three new councilors said they've spent the weeks since the election meeting with city department heads, learning about ongoing projects and chatting with constituents.
"My joke is: a doctor, a lawyer and a preacher walked into a bar ..." Barranco said of himself and his fellow incoming council members.
What each new councilor plans to do first
---
What to do if you can't find baby formula
Simplified: Nationwide baby formula shortages are hitting Sioux Falls parents. Here's a look what local pediatricians advise when you can't find what you need, as well as some local resources that may be of help.
Why it matters
Baby formula, much like breastmilk, is what Sanford Pediatrician Dr. Jennifer Haggar called a "whole food." That is to say, it's a singular item that has all of the nutrition value an infant needs. That also means it's essential for babies to get the proper nourishment to grow and develop.
Shortages will take awhile to course-correct. One factory that had been closed will resume production with FDA approval, the Washington Post reports, but it could still be weeks – if not months – before the shortage is resolved.  
In the meantime, parents facing empty shelves are struggling to find what they need to feed their babies.
"Unfortunately, people are going through some extreme measures right now," said Dr. Kara Bruning, Avera pediatrician and chair of pediatrics at Avera McKennan Hospital.
What to do when you can't find formula
And, just as importantly, what NOT to do. More here.
---
Meet the new mayor of Worthing
This is a paid piece from the Sioux Metro Growth Alliance.
Simplified: Worthing's new mayor has a history of public service in the town, and she's ready to watch it grow. Meet Crystal Jacobson.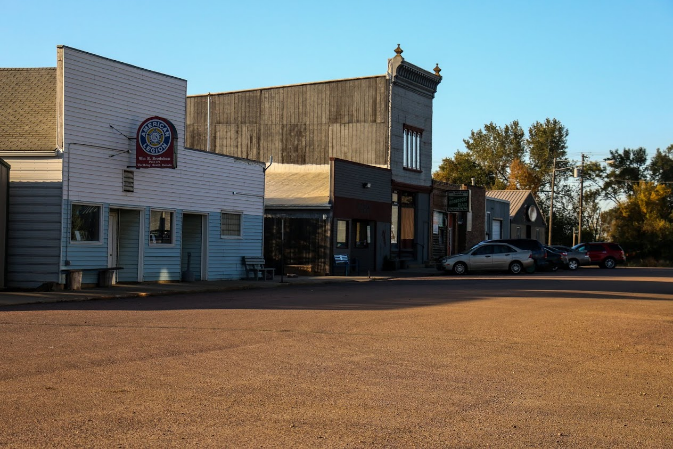 Why it matters
Jacobson grew up in Lennox and has lived in Worthing since 2003. She moved there with her husband, who grew up in Tea, because the couple wanted to stay near their hometowns.
In the last nearly 20 years, she's worked as the Parks and Recreation coordinator, served on the city commission, and helped with planning and zoning.
As mayor, Jacobson wants to update Worthing's infrastructure and attract more businesses to town. And, she's hoping the town's partnership with the Sioux Metro Growth Alliance will help with the latter.
"We have plenty of room to grow, and we want to grow," she said.
Tell me more about Jacobson's goals as mayor
---
TL;DR
Super simplified stories
Augustana hockey team finds D-1 conference. A little more than six months after announcing plans to bring the first Division 1 hockey team to the state of South Dakota, the Augie Vikings have a conference home. They'll be part of the Central Collegiate Hockey Association (CCHA), which has teams from Michigan, Minnesota and Colorado. More here.
Housing news to come. The city is holding a press conference Wednesday (this afternoon) to make an announcement "regarding housing solutions in Sioux Falls." Stay tuned.
Municipal band director retires, Augie to take over. Longtime band director Chris Hill announced his retirement Tuesday. Augustana University's music department will take over direction of the band, though the funding and operations will still be under the Washington Pavilion.
City Council elects leadership. Curt Soehl and Alex Jensen will serve second terms as chair and vice-chair, respectively, on the Sioux Falls City Council.  
---
This nonprofit wants to bring artists together – and inspire new ones
Simplified: ARSA is a new nonprofit based in Sioux Falls with the goal of connecting artists, inspiring interest in the arts and connecting businesses with art.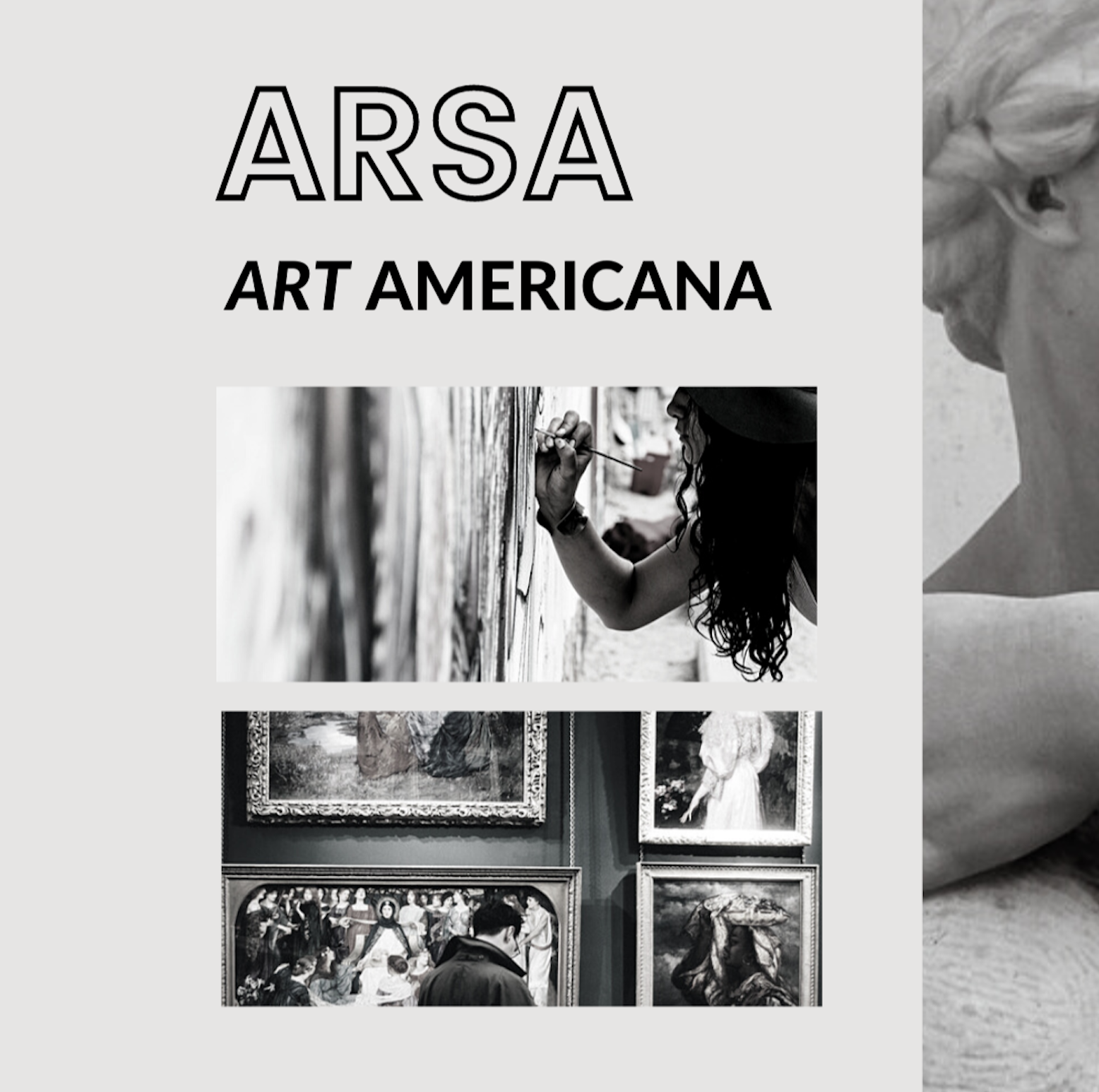 Why it matters
Founder and CEO Hannah Van Steenwyk has been a professional artist in the state for more than a decade, and she saw a need for more uplifting connections within the arts community.
ARSA – named for "ars" the Latin word for "art" and the last "a" for "Americana" – has plans for four main branches of the nonprofit, but one of the main overarching goals is to increase networking and mentorship among artists.
The nonprofit also wants to encourage creativity in the community. That's why they're planning to host several events – including two this weekend – to urge people to try creating (even simple, not-very-good) art.
"Even if you barely can draw a straight line for a stick person you can still create art," Van Steenwyk said. "It's not that it has to look good, it's that you did it."
Tell me more about the nonprofit
And learn about upcoming events this week.
---
Why the city is taking an interactive approach to downtown planning
Simplified: The city planning department is taking an interactive approach to its Downtown 2035 plan. Here's how you can give feedback at nearly every stage of the process.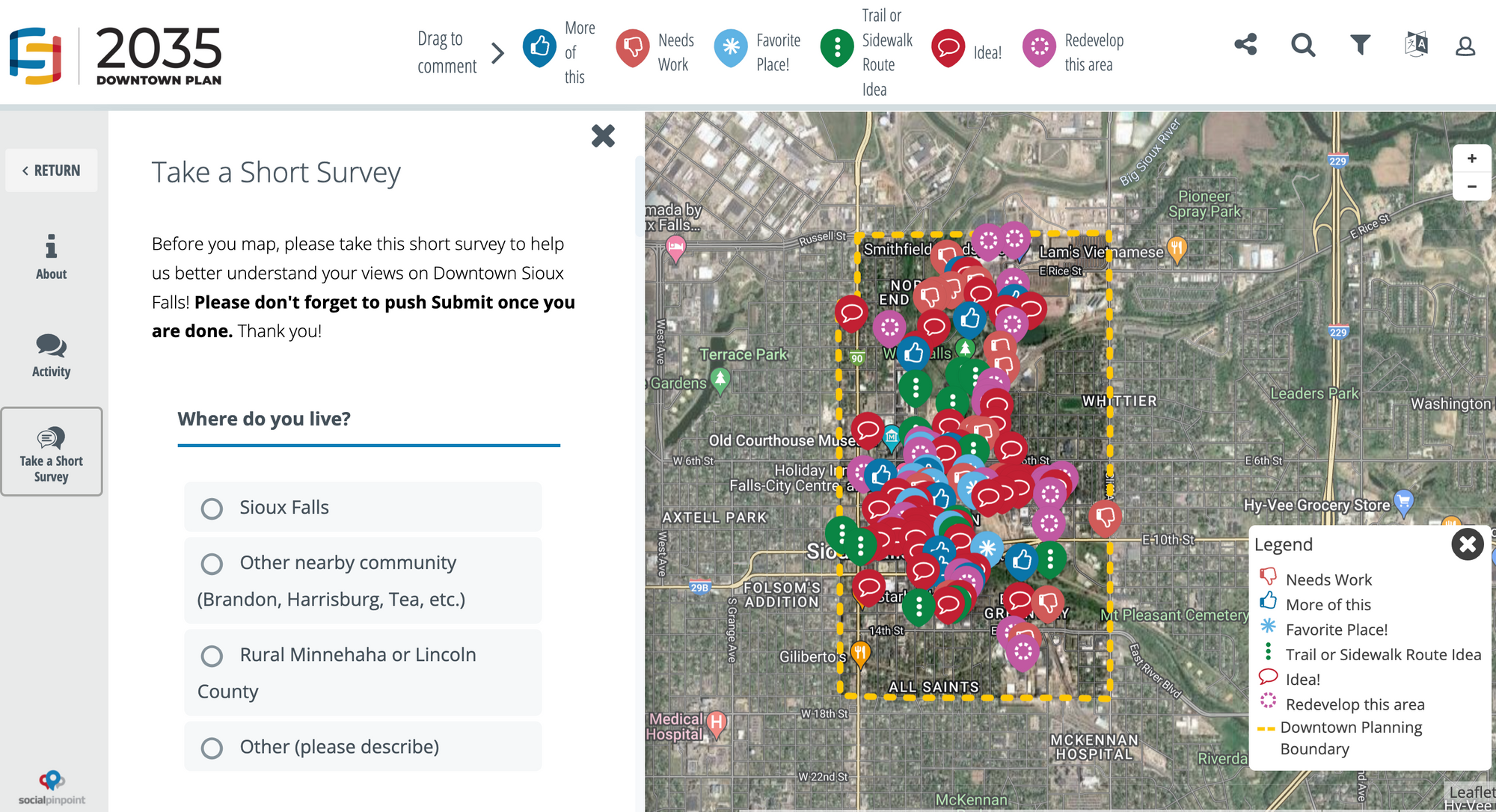 Why it matters
The downtown 10-year plan is nothing new, but it's never been done like this, said Dustin Powers, community development director for the city.
Residents can leave comments and reactions in a live, interactive map, and then they can leave comments and reactions to other people's comments as well.
You'll see this type of interactive planning again.The city is using the interactive software as part of a contract with design group Confluence, the same group assisting the city in developing a Falls Park master plan. Confluence will be using the same software to seek feedback on the vision for Falls Park's future, Powers said.  
"It gives us the ability to be flexible and actually adjust this," Powers said.
How can I give feedback?
And what happens next? Learn more here.
---
THIS AND THAT
Stuff to do:
---
What I'm falling for this week:
Lilacs in bloom
New SculptureWalk sculptures
---
Become a member
Has Sioux Falls Simplified made you feel smarter about where you live? Consider buying in to a smarter Sioux Falls by becoming a member and offering financial support to the no B.S. journalism you've been reading here.