Happy Wednesday! Megan here.
Status check: We're publishing as normal this week, so watch out for Friday's issue including an event guide and a feature on how to celebrate Small Business Saturday in Sioux Falls this year.
Weather check: Highs in the 40s and good travel weather
🦃 Turkey check: Know someone in need this holiday? The Argus Leader rounded up a list of places providing free Thanksgiving meals. Check that out here.
This week, I'll tell you about the city's plan to update its website. You'll also learn about an artist making a coloring book version of Sioux Falls, and there are lots of Super Simplified Stories to get you caught up quickly before the holiday weekend.
And now, news:
Why the city is spending $600,000 on a new website
Simplified: The City of Sioux Falls is in the early stages of a roughly 18-month process to update the entire city website. All told, it'll be a $600,000 affair.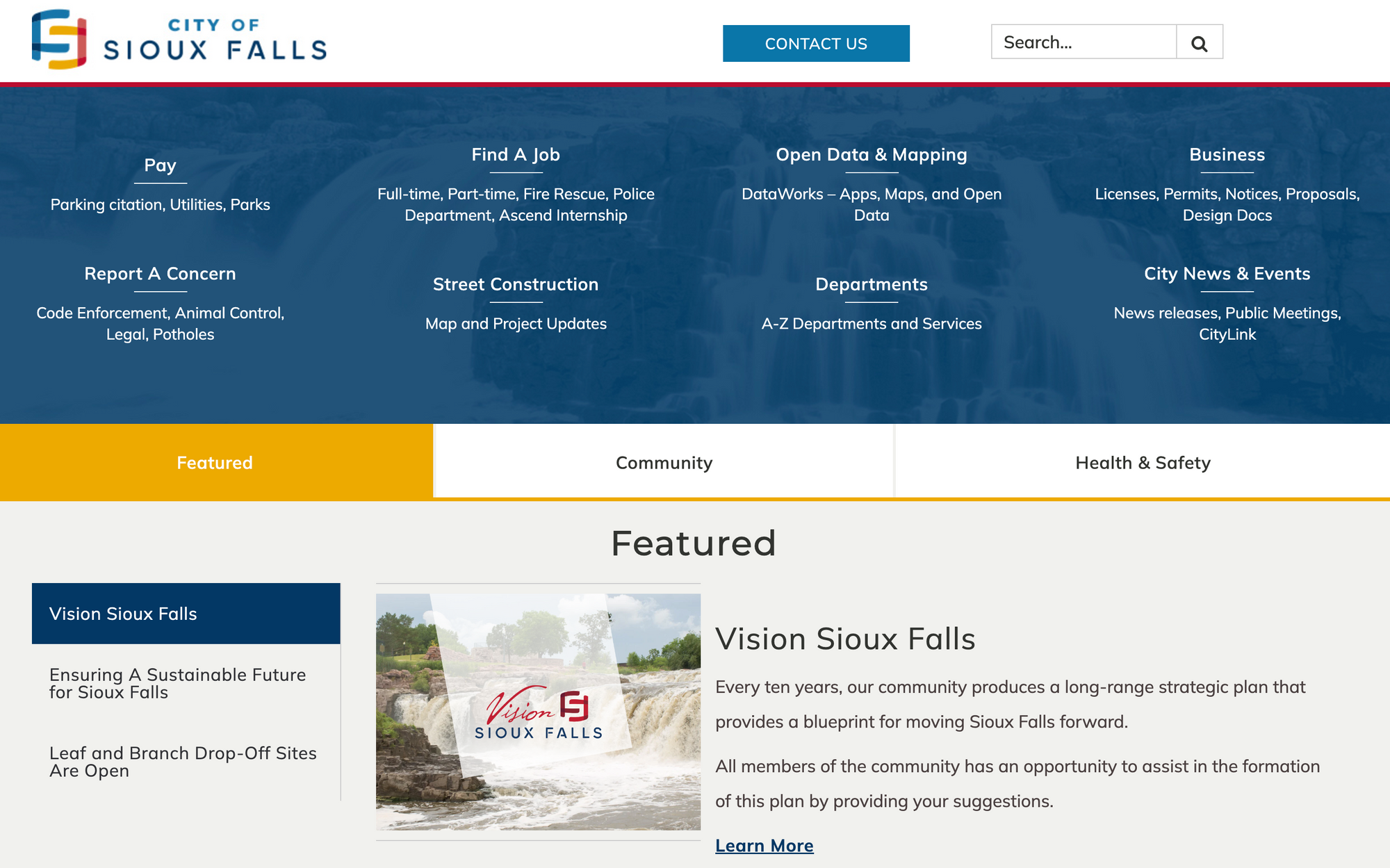 Why it matters
The city website receives more traffic than any city building by far, with about 70,000 hits per month, said Justine Murtha, digital communications manager.
The last time the website – siouxfalls.org – was redesigned was 2016, and Murtha said five years is about the lifespan the city plans for its website.
In June, the city selected Granicus – a Denver-based company that provides cloud-based technology for government websites – as a partner on this project. The partnership consists of a five-year contract for a total of just over $425,000 – plus an additional $175,000 approved in September for user research, content strategy and content creation.
The hope is a new content management system will make it easier both for city employees to update and for users to navigate.
"We really want the website to work for our residents," Murtha said.
What's changing?
---
This local artist made a coloring book version of Sioux Falls
Simplified: Alex Lunstra is a lifelong artist from Sioux Falls, and her latest art project is an homage to her hometown – a coloring book.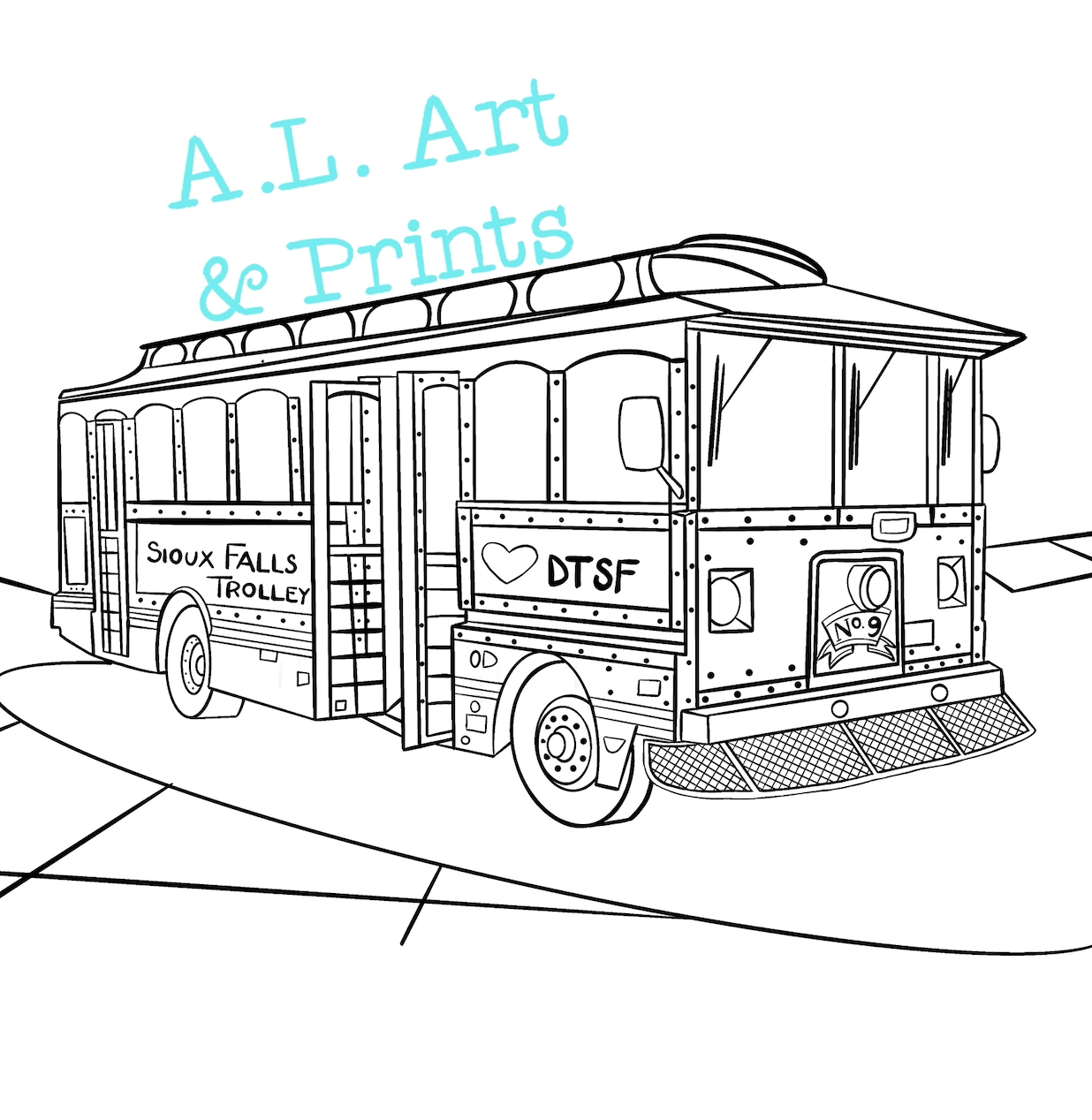 Why it matters
Lunstra first started creating coloring books last year, when she made a book with drawings of her friends' pets.
With this project, she's created 15 drawings to give people a chance to channel their inner artist and celebrate various landmarks and local businesses around Sioux Falls.
She also sees it as a way to say thank you to some of her favorite places around town, as well as share some history and why these spots are meaningful to her.
"They're really just places that were iconic or important to me either growing up or now," Lunstra said. "It's kind of like my personal tour of Sioux Falls."
Tell me more about the coloring book
---
Hard time sleeping? Your mattress might be the problem.
This is a paid piece from Mattress Firm.
Simplified: If you're feeling tired, having trouble getting comfortable in bed or are unable to sleep through the night, your mattress might be the problem. The folks at Mattress Firm have a system to help find the right mattress for you (and they shared some tips ahead of their big Black Friday sale).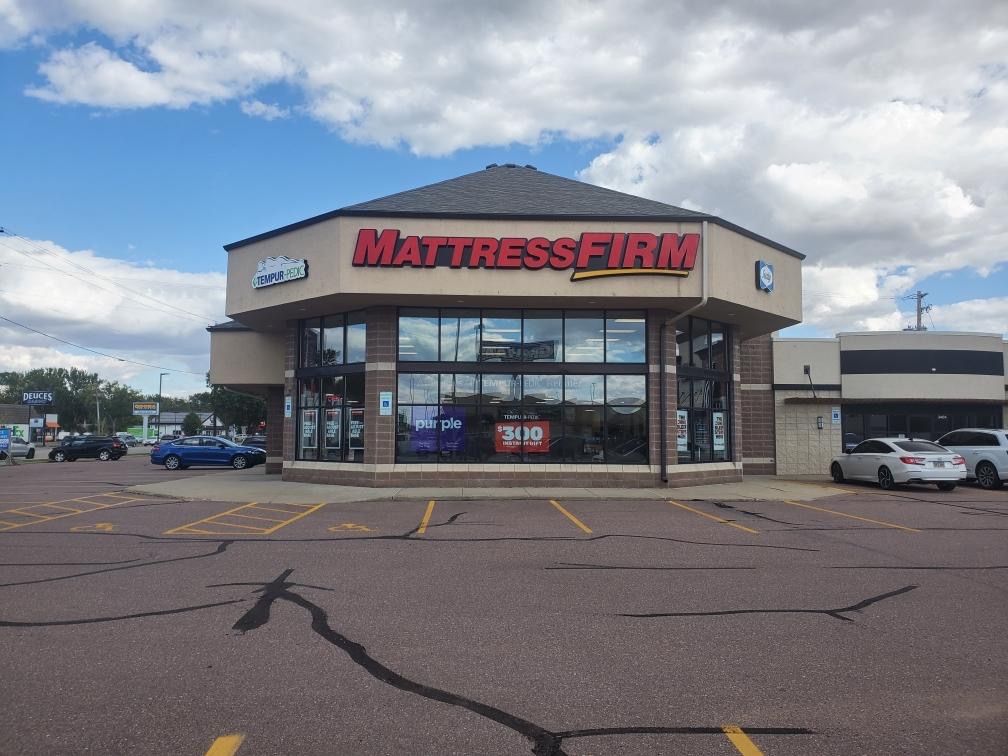 Why it matters
Sleep is a biological need just like eating or drinking. If you're not getting good sleep, it's going to affect your mood and your memory, said Paul Hollister, co-owner and managing partner of Mattress Firm in South Dakota and Northwest Iowa
Mattress Firm is a growing business in the Sioux Falls region, and its team members focus on sleep education and research to help you find exactly the right mattress for you. They've got three locations in Sioux Falls, one in Mitchell, one in Sioux City and a brand new location in Watertown.
Most mattresses will last at least last eight years, Hollister said, but over time your body and needs change. Your needs today are probably different than they were eight years ago. If you wake up with aches and pains, it's probably a sign to think about a new mattress
"We can really narrow down which technology and which comfort level are right for you," Hollister said.
And learn more about both Black Friday deals and a chance to give back to the community with your mattress purchase. Details here.
---
TL;DR
Super Simplified Stories
Council sees plan to spend about $1 million to support unhoused people. The final recommendations from the Homeless Taskforce were presented to councilors Tuesday with estimated costs nearing (and likely exceeding) $1 million. See a detailed breakdown here.
Airport board approves plans to expand. The long-range plan is to have a total of 15 gates at the Sioux Falls Airport. (It currently has seven.) Jodi Schwan at SiouxFalls.Business has the story.
🦋 Get a combined zoo, butterfly house membership. Over Thanksgiving weekend, you can get an annual membership for the zoo and add on an admission-only pass for the Butterfly House and Aquarium. Details here.
Winter Wonderland opens at Falls Park. It's the 19th year of holiday lights at the city's namesake park. Don't miss the 25 miles of string lights. Lights will be on from 5 p.m. to midnight until Jan. 15.
Catch the 30th annual Parade of Lights. The parade will run down Phillips Avenue starting at 7:30 p.m. on Friday, Nov. 25. Grand Marshal is Jeff Scherschligt, and Junior Grand Marshal is Arianna Farris, a 13-year old Sioux Falls girl who's served the community through various service projects.
---
Your guide to holiday recycling
This is a paid piece from Millennium Recycling.
Simplified: All of the extra food, fun and festivities of the holiday season often comes with extra waste as well. Here's a guide to what can go in the recycling bin, and what should go to the trash instead.
Why it matters
The holiday season usually means people are using more food, boxes, wrapping paper, decorations and stuff in general. Typically waste around the holidays increases 25 percent.
That increase shows up at Millennium Recycling, too, said Marissa Begley, communications and education director. The single-stream recycling facility often sees an increase in cardboard, but also an increase in contamination, i.e., items that end up in recycling that don't belong there.
More contamination means more strain on the workers at Millennium Recycling as well as more items getting sent to the dump in a less-efficient manner. By paying attention to the following tips, you can avoid being part of that strain over the holidays.
"There are lots of options for holiday waste besides the trash," Begley said. "We want to help keep as much excess waste out of the landfill, while also keeping contamination out of recycling bins."
Ok, what can be recycled? And what can't?
---
THIS AND THAT
What I'm falling for this week:
---
Become a member
Has Sioux Falls Simplified made you feel smarter about where you live? Consider buying in to a smarter Sioux Falls by becoming a member and offering financial support to the no B.S. journalism you've been reading here.