Happy Wednesday! Megan here.
Status check: You're going to be hearing from me a bit more this month as Sioux Falls Simplified kicks off its winter member drive. If you've been reading this newsletter weekly and finding value, consider becoming a recurring supporter and help ensure this smarter, easier local news outlet continues to thrive. (P.S. "Reeeeeally Good Friends" will get a free, limited edition SF Simplified tote bag!)
Weather check: Windy, but a bit of a break from snow
This week, I'll tell you about how businesses will likely need to play a more hands-on role in solving the local child care crisis. You'll also see where Sioux Falls high schoolers go after graduation, and how the district is looking at its budget for next year.
And now, news:
Why Sioux Falls is looking to businesses for help solving the childcare crisis
Simplified: Sioux Falls doesn't have enough childcare to accommodate the number of kids in town. And, even the options available can be too expensive for parents. But the leaders of a community initiative to find solutions say there's one group who will need to play a bigger role in finding solutions: local businesses.
Why it matters
Statewide there's an affordability gap of about $636 million per year, according to data released by the Sioux Falls Childcare Collaborative earlier this year, which means parents can't afford to pay for childcare.
Meanwhile, many childcare centers can't afford to pay workers enough to retain them. The collaborative found that childcare workers' average pay rate is $10.39/hour, far below what a person can make in most fast food or other entry-level jobs as wages skyrocket amid workforce shortages and inflation.
Community Childcare Initiative leaders Nicole Fluth and Rana DeBoer have spent the last two months digging into the childcare crisis, and one of their early takeaways is that businesses must play a bigger role in finding solutions – just as they've done in other communities.
"When we're really getting right down to it, the business community – we have to ask their support in supporting families to afford childcare," DeBoer said.
What could businesses do to help?
When you really look at it, quite a bit. Here's a look at some possible solutions.
---
Where Sioux Falls high schoolers go after they graduate
Simplified: Just over half of Sioux Falls School District graduates in the Class of 2021 went on to postsecondary education. It's on par with 2020 numbers, but in general fewer kids are going to college now than they were five years ago.
Why it matters
The district is comparing its data to a 2016 projection from the Bureau of Labor and Statistics projected that by 2026, 65 percent of jobs will require postsecondary education.
In both 2020 and 2021, 55 percent of graduates went on to postsecondary school. And, if history is any indicator, data from 2014 and 2015 grads shows it's likely an additional 6 percent will enroll at some point in the next couple of years.
Another noteworthy data point for 2021 grads is that slightly fewer kids chose in-state schools, and out-of-state schools saw an increase in enrollment from Sioux Falls grads.
"You can see that fluctuates," Assistant Superintendent Teresa Boysen said, noting that the out-of-state numbers move slightly up or down year-to-year.
See the top 10 most popular schools for Sioux Falls grads
---
This new development will bring much-needed housing to Dell Rapids
This is a paid piece from the Sioux Metro Growth Alliance.
Simplified: A new housing development will open up 105 lots on the north side of 15th Street in Dell Rapids. Here's how it came together and what happens next.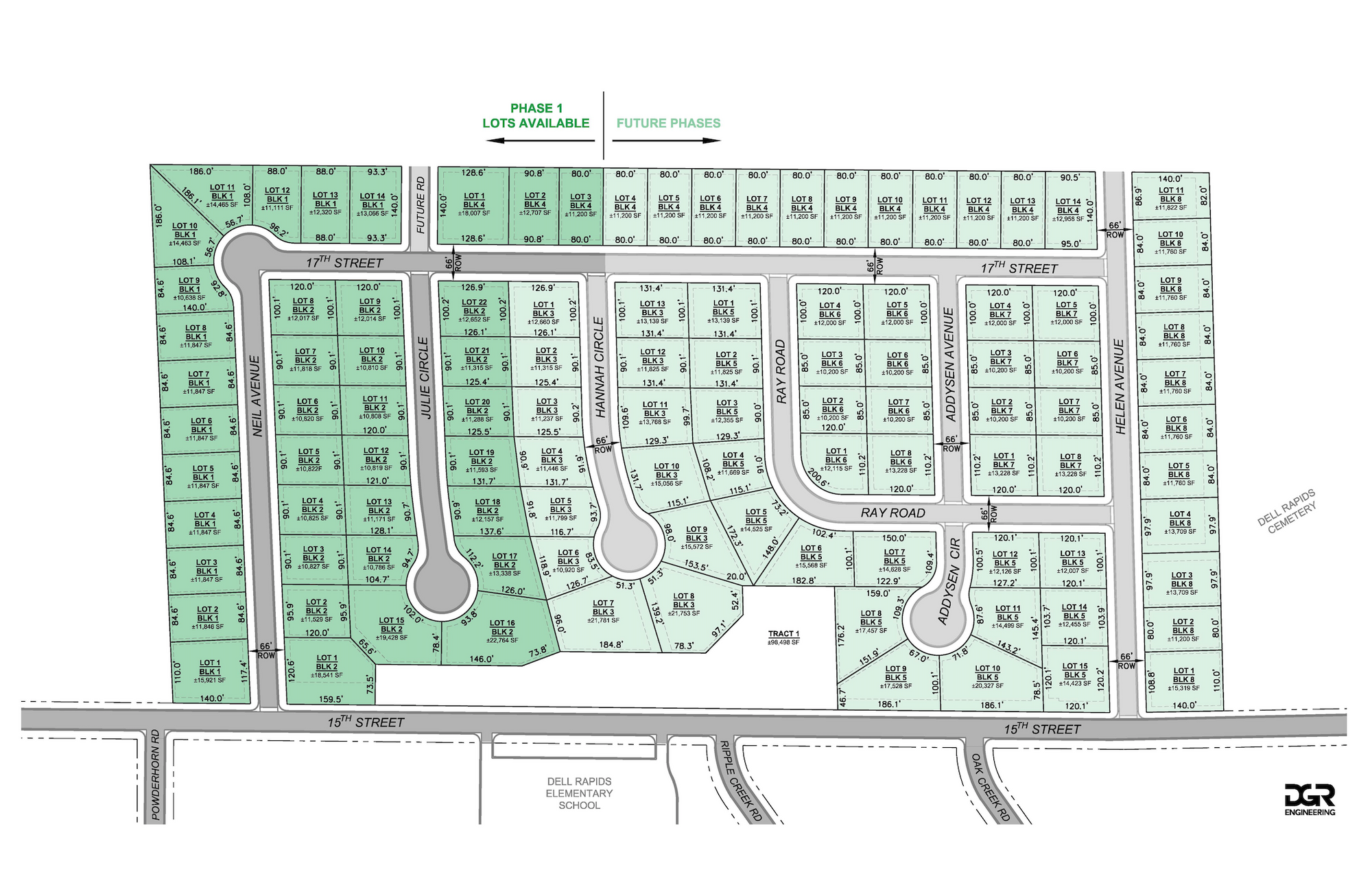 Why it matters
Dell Rapids – like much of the Sioux Metro – has seen an influx of new residents in the last few years, including many from out of state.
This new development – the Jensen Subdivision – came from years of conversations and negotiations with the land owner, said Cortney DeHerrera, owner and broker at C&R Real Estate.
This subdivision is also significant because it'll have fewer restrictions than other lots in the area. Homes built can be as small as 1,100 square feet, which means it's possible for a new construction house to stay in the $300,000 to $400,000 range, DeHerrera said. There's also zoning for four twin-home lots.
"Housing, and especially housing families can afford, is a significant need in the metro," said Jesse Fonkert, President and CEO of the Sioux Metro Growth Alliance. "The Jensen Subdivision in Dell Rapids shows how community members can work together to find solutions to local housing needs."
What made this development possible?
And what happens next? More here.
---
TL;DR
Super Simplified Stories
Snow alert or no alert? Don't expect your residential streets to get plowed after Tuesday's snowfall. The city did not call a snow alert, meaning the plows will stick to emergency routes. Streets Operation Manager Dustin Hansen said they'd watch for three to four inches before calling a snow alert, and that just didn't happen.  
Nominate the Sioux Falls Teacher of the Year. Nominations are now open for the annual Dr. John W. Harris Teacher of the Year. You've got until January 16 to nominate a teacher who's made a difference in the Sioux Falls School District. Here's a link to the form.
Give input on the environmental impact of South Veterans Parkway. The city is getting closer to closing the loop between Veterans Parkway and Interstate 29, but before that nine-mile stretch of road is constructed, the city (and state DOT and Federal Highway Administration) is holding an open house from 5 p.m. to 7 p.m. Thursday, Dec. 1 at the Sioux Falls Convention Center. More details here.
South Dakota musician recognized in Forbes' "30 under 30" list. Mato Standing Soldier (aka Mato Wayuhi) is a film and TV composer who's worked on the show "Reservation Dogs" and a new show coming from Marvel/Disney+ called "Echo." You may also remember him from this summer's That Sounds Decent performance at 8th and Railroad. More here.
---
What Sioux Falls schools are prioritizing this budget season
Simplified: The Sioux Falls School District is focused on making sure money spent is going toward programs that make a real difference for kids. Here's a look at how effectiveness is guiding budget decisions this year.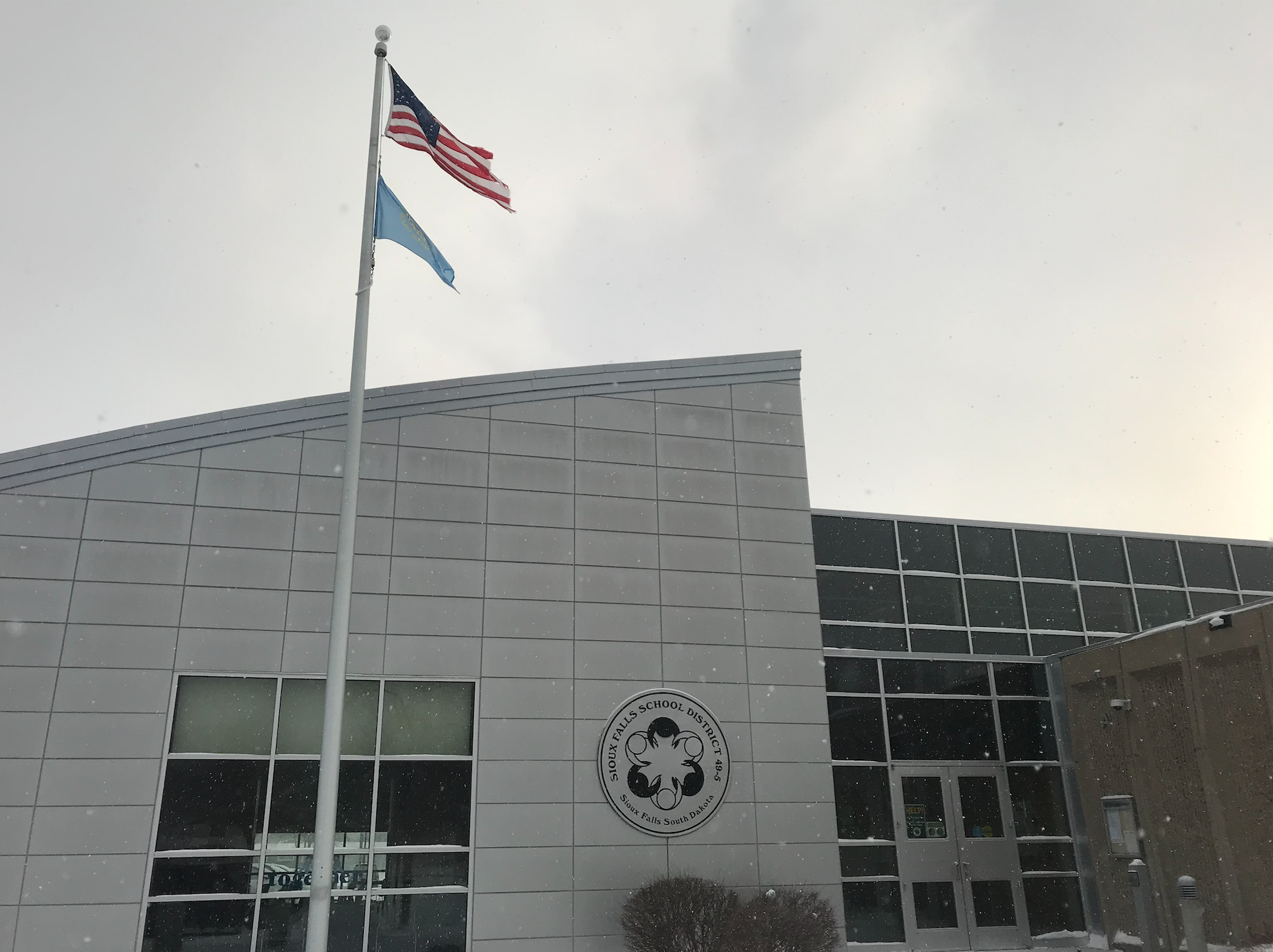 Why it matters
Funding is historically tight for schools, and as pandemic relief money wanes, the Sioux Falls School District is taking a hard look at what programs are worth keeping around.
During the budget process, all existing programs will have to justify the need for existence based on research or performance data. Programs will also have to show how they fit with the district's overarching goals.
Through all of this, the district is asking budget committees to consider what their program might look like with a 4 percent budget cut over the next four years.
"If you look at our five-year plan, we call for an overall 4 percent cut over a four-year period," Business Manager Todd Vik said. "(We're) trying to get the budget makers in the mind of, 'what might my budget look like four years from now.'"
How does the budget process work?
And when can we give public input? Details here.
---
THIS AND THAT
What I'm falling for this week:
Peppermint-flavored everything
---
Become a member
Has Sioux Falls Simplified made you feel smarter about where you live? Consider buying in to a smarter Sioux Falls by becoming a member and offering financial support to the no B.S. journalism you've been reading here.