Happy Wednesday! Megan here.  
👏 Holy moly: We (the small but mighty SFSimplified team) set a goal to add 20 new members during our fall membership drive. WE FREAKIN' DOUBLED IT. Thank you, thank you, thank you to the 44 people who bought in to a smarter Sioux Falls. It's SO cool that you support local news.
Weather check: Cool and breezy
This week, we'll have the next part of the SoDak Simplified Election Guide (get part one here), an update on what's next for the unfinished downtown parking ramp and a look at the latest agreement between the city and the management group for the events center campus. Oh, and don't miss the latest slaughterhouse and school district news in today's Super Simplified Stories.
And now, news:
What to know about marijuana and Medicaid ballot measures
Editor's note: This is part of a larger series looking at South Dakota's November election. Click here for an earlier story about the people looking to represent you in Pierre.
Simplified: Voters statewide will weigh in on two ballot measures in the November election. Here's a quick breakdown of what a 'yes' or 'no' vote means on each of these.
Why it matters
Ballot measures are a way for South Dakota voters to directly make changes in the state.
There are two types of ballot measures, and voters will see one of each on the November ballot. An initiated measure essentially lets voters decide on a statewide law. A constitutional amendment measure changes or adds to the state constitution.
The two measures on the November ballot cover two big topics: recreational marijuana usage and Medicaid expansion.
I'll break down each of the two topics (including what your vote means) here.
---
City ready to sell unfinished downtown parking ramp
Simplified: The City of Sioux Falls is ready to be rid of the unfinished parking ramp on 10th Street – though they're still open to a lease. City Councilors on Tuesday heard the next steps in how the city will negotiate a sale of the property. Here's what you need to know.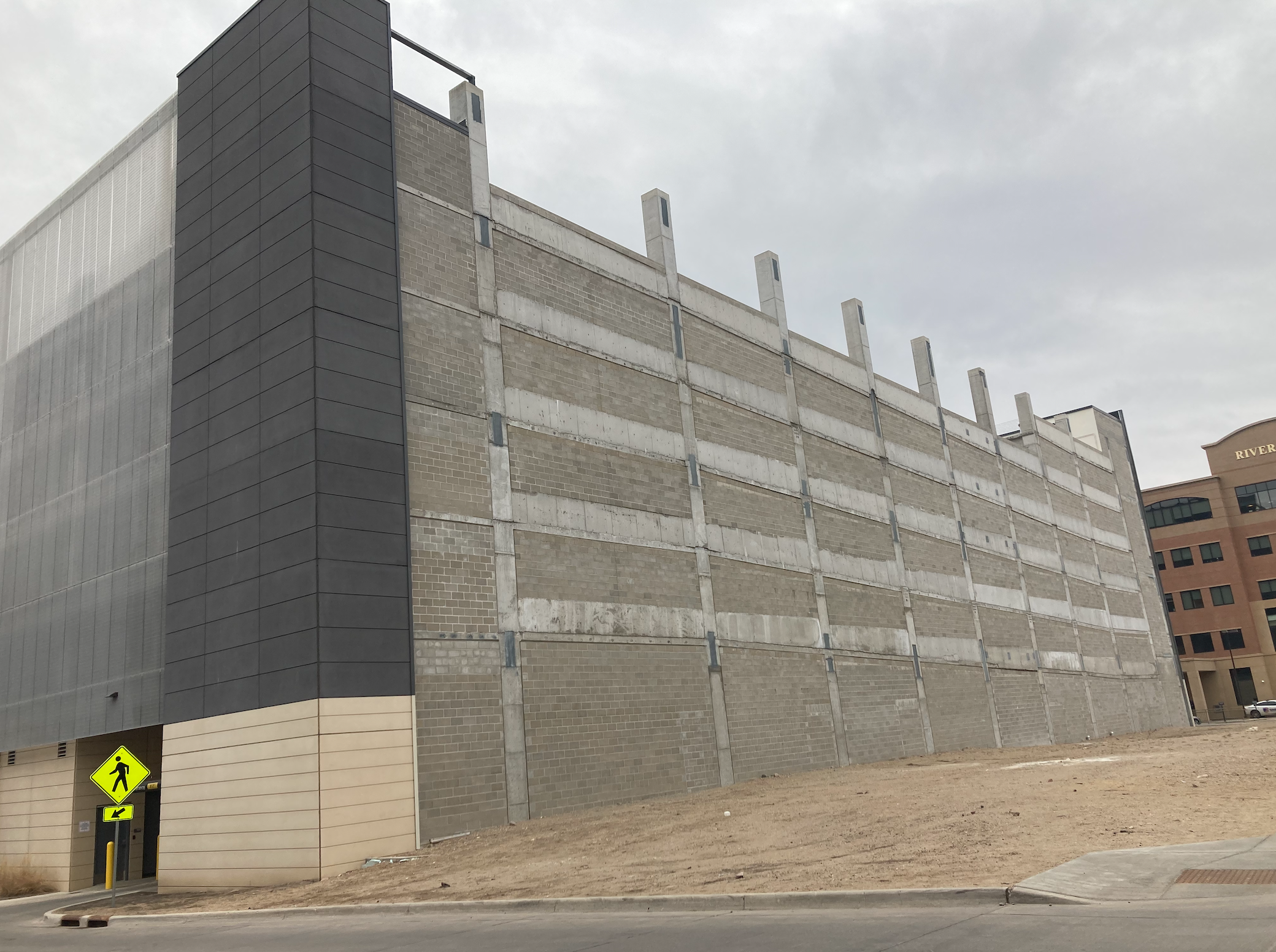 Why it matters
The ramp was initially built as part of the since-failed Village on the River development – based on a 2017 agreement between Legacy Developments and the city. That whole thing ended with the city paying a $500,000 settlement which allowed them to cut ties with Legacy and move forward with a new plan.
Since that settlement – which happened back in March –  the city has had months of discussion on what comes next with various developers and industry groups, as well as several presentations to the City Council.
On Tuesday, the council heard plans for how the city could go about selling the property (and, though it's less common in a negotiated sale process, leasing is technically still on the table, Business Development Coordinator Dustin Powers said.)
The council's biggest concern moving forward was that the city doesn't repeat its mistakes made in previous agreements on this property. They want to see the city take a close look at qualifications of buyers/developers – especially when it comes to their financial backing – something city leaders say they're already planning to do.
"All of those things will become very important in this project, both because of its history and because of its complexity," Planning and Development Director Jeff Eckhoff said.
And what will the negotiated sale process look like? What happens next? More here.
---
This show brings together artists from across the northern plains
This is a paid piece from the Augustana University Center for Western Studies.
Simplified: The 41st annual Artist of the Plains Art Show later this month will bring together dozens of local and regional artists to showcase a variety of artistic mediums.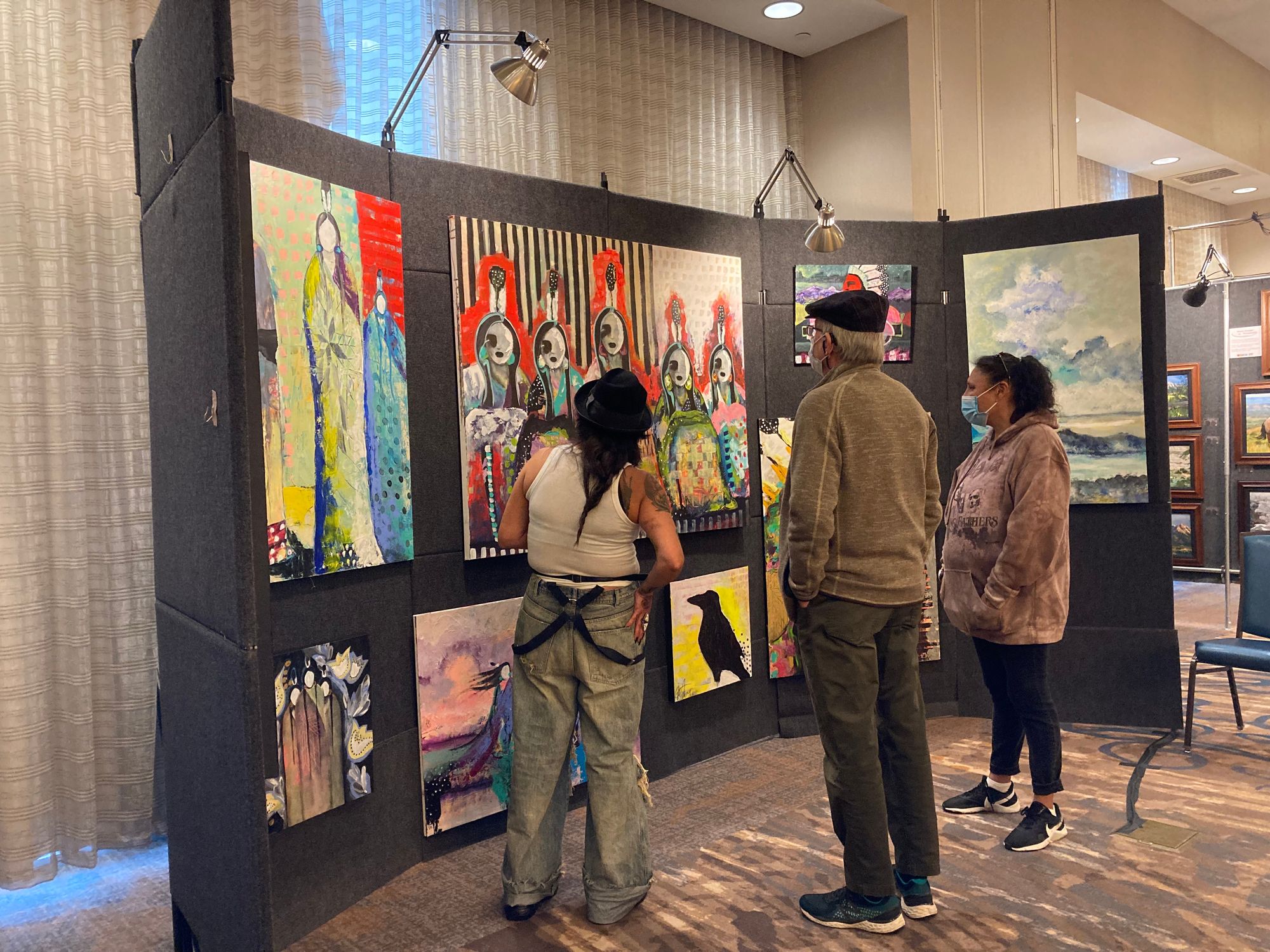 Why it matters
The show is designed solely to give artists a space to show their work. The Augustana University Center for Western Studies, which oversees the event, takes no commission on any works sold.
The show will feature all sorts of different artistic mediums from photography to paintings to ceramics and more. It takes place Oct. 28-30 at the Hilton Garden Inn downtown, and admission is free and open to the public.
Over the years, the art show has become a sort of reunion for many of these artists, most of whom are from South Dakota, but the reach extends to North Dakota, Montana and Nebraska.
"What's special is we continue to have a lot of the same great artists who want to continue coming back because it's such a successful show for them," said Kamryn Miller, education assistant at the Center for Western Studies.
And hear from a few of the artists who will be featured. More here.
---
TL;DR
Super Simplified Stories
Judge deals blow to Wholestone Farms development. A Minnehaha County judge Tuesday morning ruled that the city shouldn't have issued building permits to Wholestone Farms after their planned slaughterhouse was the subject of a ballot measure set to go to a public vote this November. But, since permits have already been issued (and remain valid), further legal action is needed to have any practical impact on construction of Wholestone's Sioux Falls facility. The whole thing is ... complicated. But you can find more in-depth analyses from Dakota Scout and the Argus Leader here and here, respectively.
💰City Council advances plan to use tax incentives for more affordable housing project. Councilors voted unanimously to advance plans for tax-increment financing to help offset development costs for a new development planned to bring more affordable new-construction homes to northeast Sioux Falls. Background on that project here. (First reading was smooth sailing, but we'll likely see more debate on second reading after conversations Tuesday night – stay tuned for the Oct. 18 meeting).
Sioux Falls School District looking for east-side land. As Sioux Falls continues to grow, the school district is looking to build a new elementary school on the northwest side of town. They've already talked about purchasing land for a second new west-side elementary school, and now, they're talking about finding a spot on the east side for a future elementary site as well. But land is hard to find in that part of town, Operations Director Jeff Kreiter told board members last week.
Downtown shops have new digital gift card option. Downtown Sioux Falls, Inc. on Tuesday announced a new digital gift card program. Recipients can spend their gift cards at any of 49 participating locations. More details here.
🐦It's pheasant season. It's the time of year where the Sioux Falls airport is filled with camo and orange gear. Experience Sioux Falls said they're "rolling out the red carpet" to welcome hunters to town this weekend.
---
How the city is pushing for more big names, fewer country acts
Simplified: City Councilors this week approved a new five-year agreement with the company overseeing the event center complex. The big takeaway? They want to see less country music and more big-name events.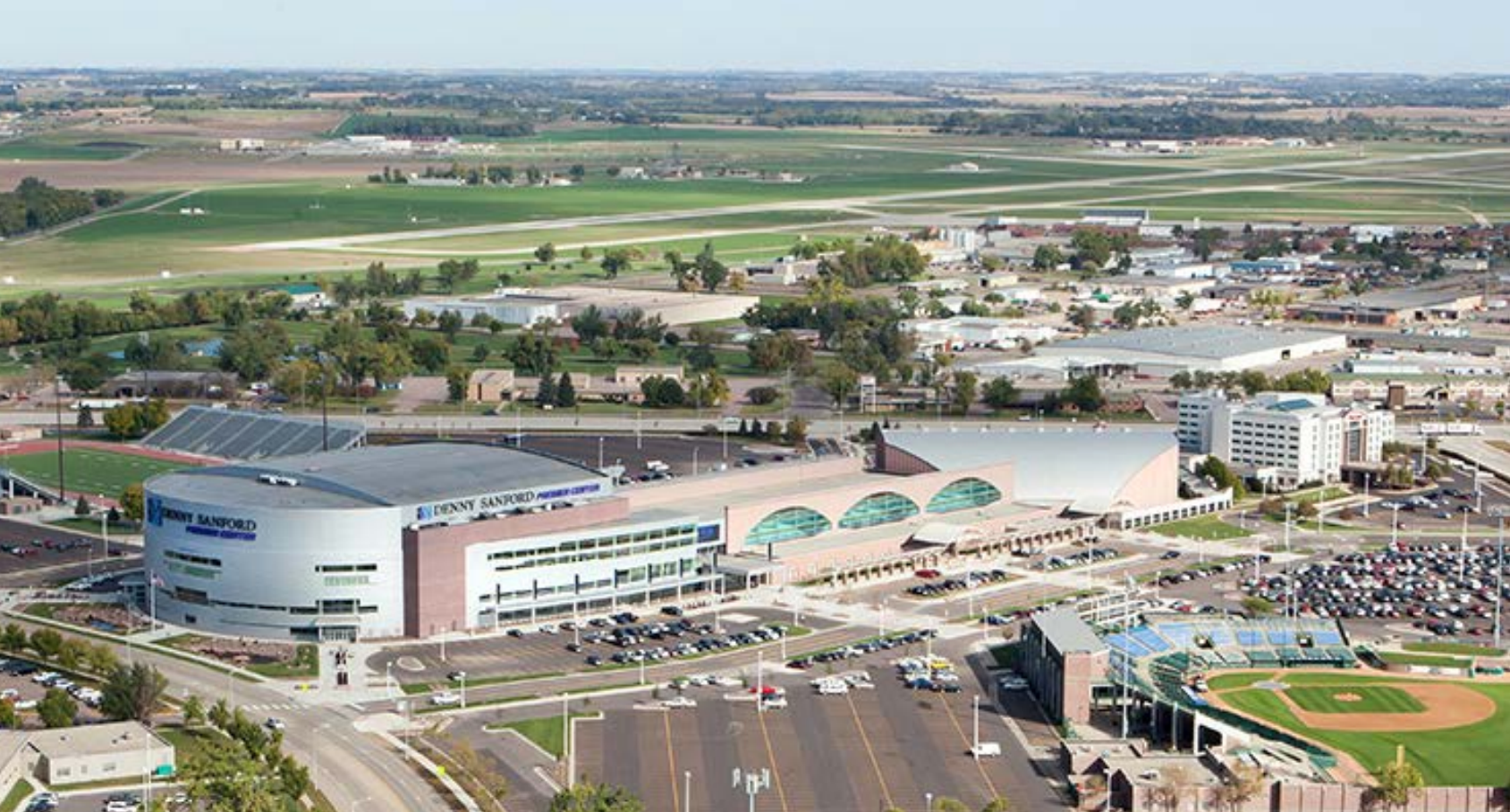 Why it matters
ASM Global (formerly known as SMG) has been managing the Denny Sanford Premier Center, Arena, Convention Center and Sioux Falls Stadium for the last five years.
As its contract was up for renewal this year, the city took a look at how best to incentivize the company to focus on bringing in a more diverse group of acts and events to benefit the community as a whole.
That's led to a new agreement – approved by City Council Tuesday night – with a new compensation structure set out to ensure ASM Global only makes the big bucks if it's bringing in big events.
"We want to see more show and entertainment diversification," City Finance Director Shawn Pritchett told councilors last week. He added that the facilities are meant for everyone, not just country music fans.
What are the big contract changes?
---
THIS AND THAT
What I'm falling for this week:
---
Become a member
Has Sioux Falls Simplified made you feel smarter about where you live? Consider buying in to a smarter Sioux Falls by becoming a member and offering financial support to the no B.S. journalism you've been reading here.