Happy Wednesday! Megan here.
🚨 New thing! This issue is sponsored by Selah Space.
Learn more about holistic wellness, reiki, spiritual direction and how to integrate the enneagram into your business by connecting with Selah Space. And, see below for a sponsored story about a new offering: couples reiki.
Weather check: Apple-pickin' weather.
This week, I'll tell you about how a recently launched satellite is fueling data and science in Sioux Falls, why a new hockey team is about more than just hockey and a new candidate entering the race for mayor.
And now, news:
COMMUNITY
How a newly launched satellite is fueling science, data in Sioux Falls
Simplified: The Landsat 9 satellite launched last week will help further decades of data collection and research based in Sioux Falls at the Earth Resource Observation and Science Center (EROS).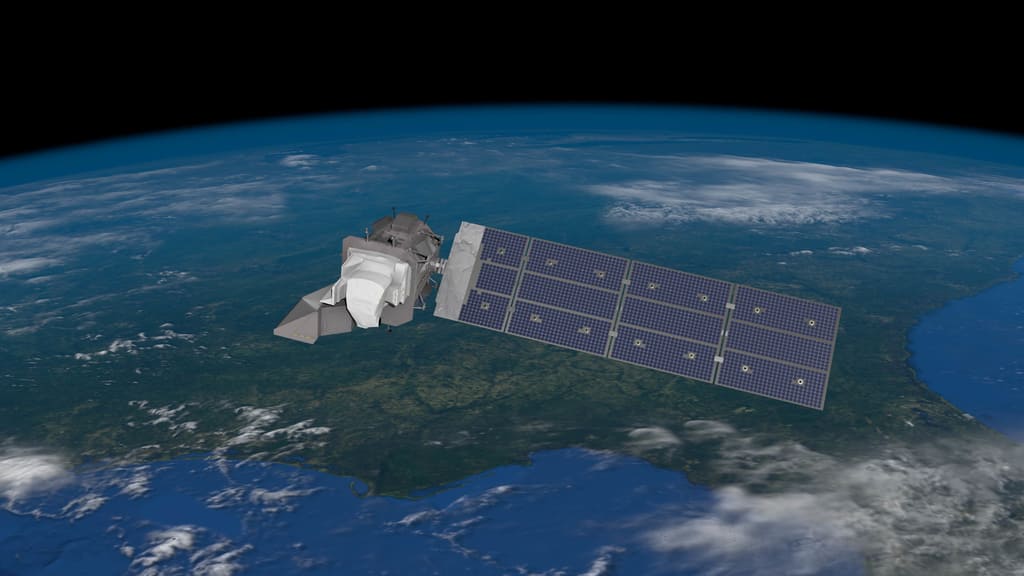 Why it matters
EROS wouldn't be here if not for the U.S. Geological Survey (USGS) Landsat satellites, which have a record of Earth's surface dating back 50 years.
Landsat 9 is the latest in this series of satellites. It replaces Landsat 7 and joins Landsat 8 in orbit. Between the two active satellites, EROS collects a full picture of the planet every eight days.
The data collected are then used to monitor everything from drought conditions to fires to the impact of climate change to potential famine conditions, according to Terry Sohl, acting branch chief for the integrated science and applications branch of EROS.
"When push comes to shove, there's a lot happening out there that can potentially affect people's lives with regard to drought and fire and climate change," Sohl said. "There's just a lot of research that's being done out there that impacts the people of South Dakota."
Ok, but why is all of this happening in Sioux Falls?
---
EDUCATION
Why Augustana's new hockey team is about more than just sports
Simplified: Augustana University broke ground Tuesday on a $40 million, 3,000-seat hockey arena. It'll be the home of the school's new NCAA Division I men's hockey team set to start competing in 2023.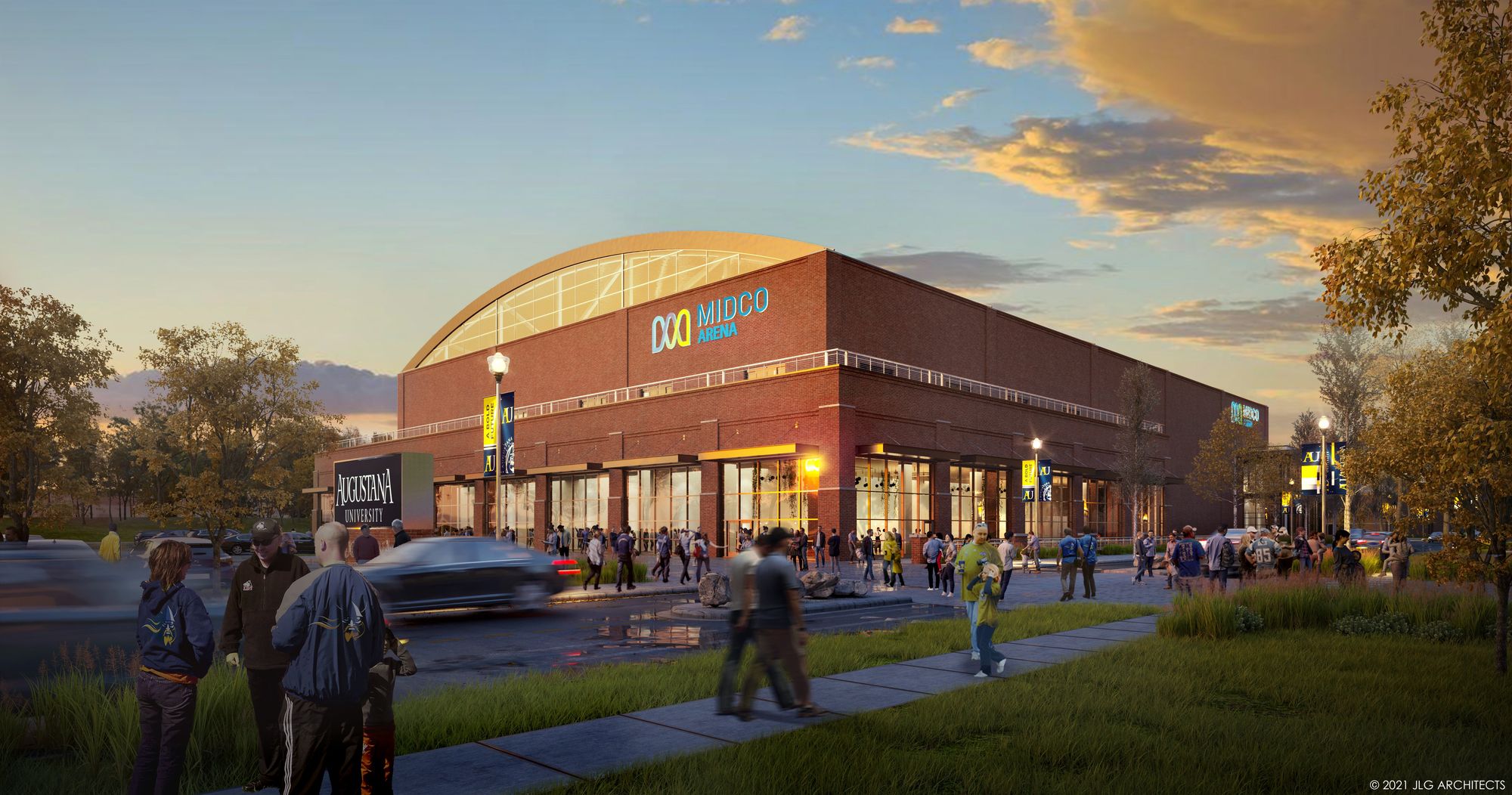 Why it matters
The Midco Arena – facilitated by a lead gift from T. Denny Sanford, Midco, Sanford Health and others – aims to house the first D-1 hockey program in the state.
The hockey team will also be the first D-1 team in the city and the first Augustana sport to compete at that level. The goal remains to bring other sports up to D-1 eventually, President Herseth Sandlin said.
It's about more than hockey, though. Herseth Sandlin said the program will "elevate the profile of the entire university" both locally and nationally.
"I think (the new program) will cause prospective students, their families, many of our alumni ... to take a closer look at what we're doing here and how we're trying to position Augustana for the longterm," Herseth Sandlin said.
What happens next?
And what are the still-unanswered questions in all this?
---
Two big things to watch:
Trust funds. The Pandora Papers are revealing the world of secretive trust funds in South Dakota. SDPB has the story on what it means locally.
Cold case. The 40-year "Baby Andrew" cold case in Sioux Falls could soon come to an end. Theresa Rose Bentaas, the woman charged with Baby Andrew's 1981 death, is scheduled for a change of plea hearing on Friday. Here's more background on the case and what a change of plea hearing is.
---
SIMPLIFIED PRESENTS
How couples reiki can bring you closer to your partner
This is a paid piece from Selah Space.
Simplified: The energy healing benefits of reiki can also help you in your relationship. Here's what you need to know about couples reiki at Selah Space.
Why it matters
Selah Space Owner Jada Dobesh uses reiki as a tool to help you connect with how your emotional experiences are showing up within your body so you can work toward finding peace and balance.
Couples reiki allows partners to experience that connection together, bringing a deeper level of closeness.
"There is a profound level of communication that's able to be enhanced in your marriage or your partnership when you're starting at the soul level, and words don't get in the way," said Gina Hollister, a reiki client of Dobesh's who has done couples reiki with her husband, Paul Hollister.
What is reiki?
And hear about the experience from a couple who's done it.
---
CITY
Immigration attorney announces run for mayor
Simplified: Taneeza Islam, an immigration attorney and founder of nonprofit South Dakota Voices for Peace, is looking to lead Sioux Falls. Islam announced her candidacy for mayor on Tuesday.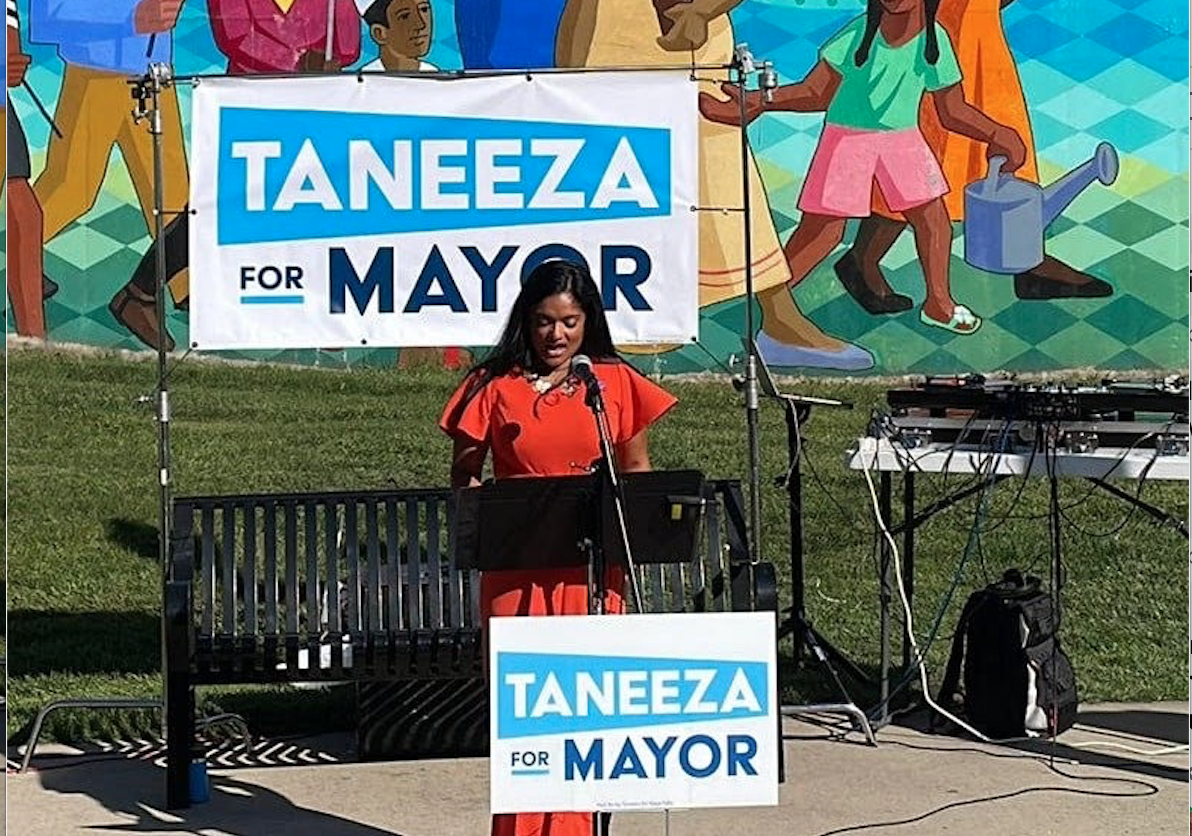 Why it matters
Islam's announcement comes about three weeks after incumbent Mayor Paul TenHaken announced his plans to seek re-election.
She's also the first, first-generation American Muslim to seek a citywide office in Sioux Falls.
Historically, challengers of incumbent mayors have an uphill battle. An incumbent mayor in Sioux Falls hasn't lost a bid for re-election since 1974, according to City Clerk Tom Greco.
Islam said she's running because she sees the growing diversity in Sioux Falls.
"We need to build a welcoming city where everyone feels like they belong," she said. "Building communities for 20 years, I know I'm the right person for this job."
The election is April 12, 2022. There will also be four open City Council seats on the ballot.
---
COUNTY
Lincoln County voters reject plan to fund roads
Simplified: Voters in Lincoln County overwhelmingly voted down a plan to increase taxes for three years to fund road and bridge improvements.
Why it matters
The vote shows the people of Lincoln County – or, at least, the 2,700 of them who voted Tuesday – disagree with a decision made by the County Commission earlier this year.
The commission's decision would've raised taxes by 30 cents per $1,000 taxable valuation. That means the owner of a $300,000 home would pay $90 per year for three years.
That decision got enough signatures to refer it to a public vote, and the effort was enough to overturn the commission's decision and reject the tax increase.
Commissioner Tiffani Landeen said this is the third year the commission has talked about road improvements, and, without the funding, she said the county will continue to be "behind the eight ball."
"The voters have spoken, and I understand that," Landeen said. "But when the public comes in and wonders why their bridge isn't getting repaired, why their road isn't getting improved or repaired – this is the reason."
And what happens next? More here.
---
THIS AND THAT
Stuff to do:
---
What I'm falling for this week
Soaking up the last year of my 20s
---
Become a member
Has Sioux Falls Simplified made you feel smarter about where you live? Consider buying in to a smarter Sioux Falls by becoming a member and offering financial support to the no B.S. journalism you've been reading here.