Happy Wednesday! Megan here.
First things first, this issue is brought to you by the Inaugural Women's Visionary Summit.
Great things happen when smart women get together. This new event from SD CEO East Women's Business Center will bring women from the region together for a morning of networking, learning, refueling and envisioning the future. Get your tickets here for the Sept. 27 event (and don't wait, they're going fast!)
🙏 Big thanks: I'm so, so grateful for the 18 new members who've bought in to a smarter Sioux Falls this week. I'm hoping to at least double that number in the next week. If you want to (and are able to) help keep the momentum going and support this smarter, easier local news outlet, consider becoming a paying member.
Weather check: Forget the record heat yesterday. It's time for sweater weather, babyyyyy!
This week, I'll break down the latest crime statistics (and what officials have to say about them). I'll also tell you the latest on the downtown parking ramp and what to know about the new COVID booster.
And now, news:
Crime is steady in Sioux Falls, but cops worry about repeat offenders
Simplified: The number of crimes – both violent and nonviolent – committed in Sioux Falls has remained relatively steady, despite population growth, according to data released by the Sioux Falls Police Department this week. But law enforcement officials say the big issues to worry about are repeat offenders, stolen guns and the prevalence of drugs.
Why it matters
The rate of calls to police isn't growing at the same rate as the Sioux Falls population, Chief Jon Thum said Monday during an annual presentation of city crime statistics.
Things also got a bit political in the crime discussion. City and county officials used the press conference Monday as a platform to share opposition to a statewide ballot measure that would legalize marijuana, express concern about the state's parole system and express discontent with national border security.
What was consistent across the officials that presented was a concern about the number of re-offenders in the justice system, the number of stolen guns on the street, and the increase in overdose deaths – especially as it relates to fentanyl.
"You have a better chance (0f survival) with Russian roulette," Milstead said of fentanyl, noting a national study that showed one in four fentanyl pills carries a lethal dose.
Give me a breakdown of the crime stats
And see the politics that bubbled up in Monday's press conference. Oh, and hear what Chief Thum had to say about the number of officer-involved shootings in the last year. It's all right here.
---
What to know about the new COVID booster – and where to find it
Simplified: The latest booster shot to prevent against newer strains of COVID-19 is now available in Sioux Falls. Here's what you need to know and where to find it.
Why it matters
This latest booster – sometimes called a bivalent booster – is aimed at protecting against both original COVID-19 strains and more recent omicron variants.
Boosters are for anyone age 12 and older, and it can only be given after the initial COVID-19 vaccine. So if you haven't gotten anything yet, you'll have to do that first.
The booster is also available in tandem with this year's flu shot, and doctors at both Sanford and Avera are encouraging people to consider getting both vaccines at the same appointment.
"We are approaching influenza season and other respiratory viruses," Dr. Susan Hoover, infectious disease specialist with Sanford said. "It's a good time to make sure you're as protected as you can be."
Tell me more about what to expect
And learn where in town to get the new bivalent booster.
---
This is a paid piece from the Sioux Metro Growth Alliance.
Simplified: It's no secret housing shortages are affecting the Sioux Metro. Here's a look at how the Sioux Metro Growth Alliance (SMGA) is working – often behind-the-scenes – to find solutions for regional communities.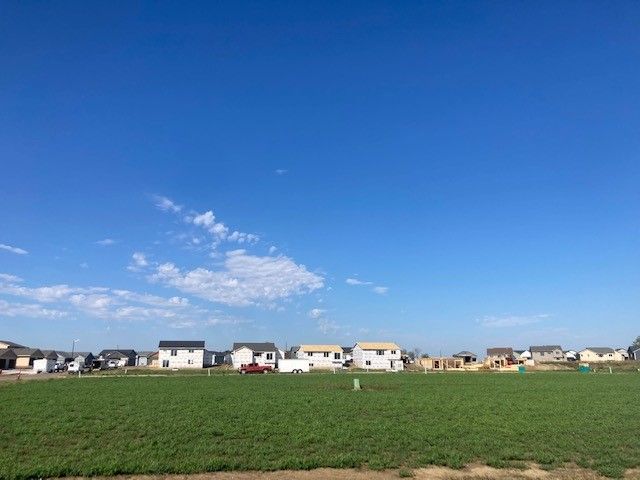 Why it matters
As more people move to the Sioux Metro, more housing is needed. The region has been feeling the strain of housing shortages in recent years, and cities are looking for creative solutions.
SMGA's role in all of this is to help connect cities, local economic development organizations and developers with the resources available in the state to make housing projects happen.
SMGA also helps communities identify parcels of land for development, take advantage of special funding programs and conduct research to help get all parties on the same page about the housing needs in each community.
"Sioux Metro will continue to help its members work with developers to find solutions to meet all the housing needs across the region," President and CEO Jesse Fonkert said. "We're all working together to make these projects happen."
Give me an example of what this looks like
Let's take a little (virtual) trip to Lennox to learn more.
---
TL;DR
Super Simplified Stories
Committee forms in opposition to slaughterhouse ballot measure. Former City Councilor Christine Erickson on Tuesday filed paperwork to form a political committee called "Sioux Falls Open for Business." The goal is to "support value-added agriculture" and "oppose the November ballot measure to ban future slaughterhouse facilities in Sioux Falls." Miss that whole deal? Catch up here.
City Council approves name for new skatepark. It's officially the Barb Iverson Skate Plaza at Nelson Park, after a unanimous council vote Tuesday night. Next steps? The skate park gets its final design with constructions starting in the spring.
Affordable housing project clears first hurdle. Councilors on Tuesday approved the first reading of a re-zone ordinance for a proposed housing project in the northeast side of town. To make it happen, Nielson Development is also going to ask the council to approve tax-increment financing to offset infrastructure costs. More details on that project here.
Gold Star Monument to be dedicated Sunday. Gold Star families – families whose loved ones have died while serving in the Armed Forces – will gather at 2 p.m. Sunday at Veterans Memorial Park (1021 W. Bailey St.) to dedicate a new Gold Star Families Memorial.
Meet the new class of Leadership Sioux Falls. Thirty-seven people have been selected for the 37th Leadership Sioux Falls class through the Chamber of Commerce. Here's a full list of participants.
---
Why City Council wants to keep an open mind about the future of the downtown parking ramp
Simplified: City Councilors on Tuesday shared some general preferences related to future development of the unfinished downtown parking ramp. But the vibe was largely left at, "We're open to pretty much anything, as long as the process works this time."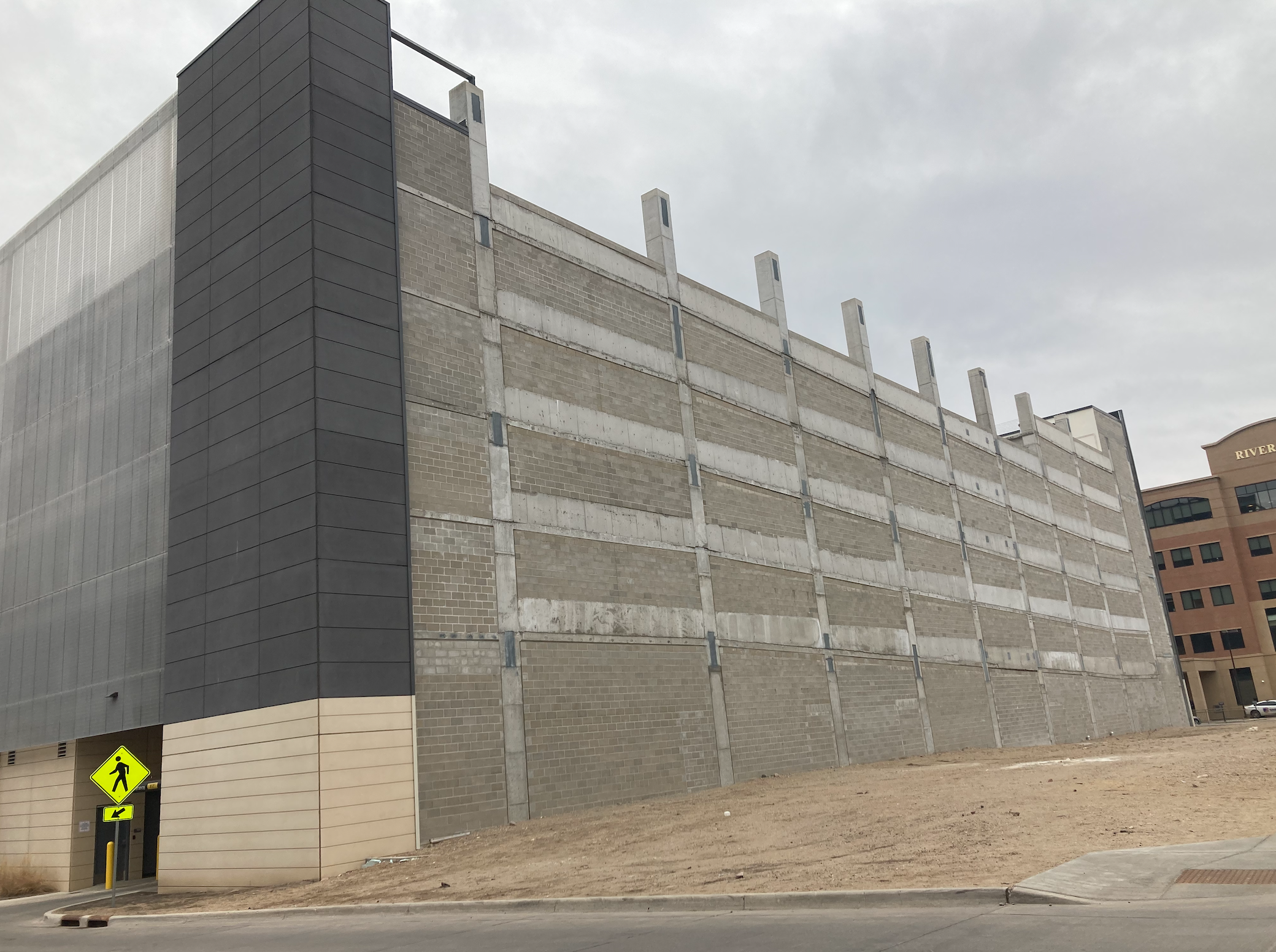 Why it matters
This parking ramp has sat unfinished for three years after the last planned development – Village on the River – failed. That project ultimately ended in a lawsuit settlement and cost the city $500,000.
The city has also already invested substantially into this parking ramp. It cost more than $20 million to build, plus the costs of litigation and the settlement.
Now, as councilors look to the future, they want to keep all options on the table when it comes to what type of development occupies the site. That includes housing, retail, a corporate headquarters, a hotel, or some type of mixed-use building.
And, it also includes the option to sell the entire site to a private developer – that is as long as the project actually sees some follow-through this time.
"We owe it to ourselves and most notably to the citizens that we really know that the person we're working with has the financial wherewithal and the character to pull this off," Councilor Greg Neitzert said.
What options are on the table, then?
Right now, it's pretty wide open. Here's a look at what happens next.
---
THIS AND THAT
What I'm falling for this week:
---
Become a member
Has Sioux Falls Simplified made you feel smarter about where you live? Consider buying in to a smarter Sioux Falls by becoming a member and offering financial support to the no B.S. journalism you've been reading here.