Happy Wednesday! Megan here.
First things first, this issue is brought to you by the Augustana Office of Sustainability and the Augustana Environmental Studies Program.
Environmental studies equips students with practical skills that help them to make positive, enduring changes for a more sustainable, resilient world. Learn more here about one of the fastest-growing majors at Augustana University.
Status check: Thanks, again, to all of you who've contributed to the fall member drive! I'm only 12 paying subscribers away from hitting my goal – are you ready to buy in to a smarter Sioux Falls?
Weather check: Windy (and also maybe – dare we say – frosty??)
This week, I'll tell you about how local utility companies are preparing for more electric vehicles on the road (and an event where you can test one out for yourself). I've also got a look at the results of the Harrisburg School District bond election and a round-up of where to find pumpkins this fall.
And now, news:
How local utility companies are preparing for more electric vehicles on the road
Simplified: As electric vehicles grow in popularity nationwide, Sioux Falls-area utility companies say they're ready for the increased demand for electricity, and they've also got advice for people who are looking to make the switch to an electric vehicle.
Why it matters
Electric vehicles are gaining popularity nationwide. A recent Bloomberg analysis shared that electric cars made up 5% of new car sales – a benchmark that's been a tipping point for mainstream adoption in other countries, the article stated.
And while South Dakotans may be slower than those in other states to jump on the EV bandwagon, the utility providers in the Sioux Falls area are already prepared for a future where electric vehicles are increasingly the norm.
Providers are also teaming up with the city's sustainability office for an event this week to give drivers a chance to try electric vehicles, ask questions and learn more about what they need to know before purchasing – whether they're looking now or planning for years down the road.
"We're just hoping that consumers can look at the technology ,and if it fits for them, that's great," said Chris Studer, public relations officer for East River Electric Cooperative. "We know that not everyone's going to buy an electric vehicle tomorrow."
What impact will more electric vehicles have on local utilities?
And what else do I need to know as I think about buying an electric car?
---
Harrisburg voters give two thumbs way up for new elementary school
Simplified: A new elementary school is coming to Harrisburg after voters Tuesday night overwhelmingly approved a $30 million bond to fund the cost of construction. The bond passed by a 74 percent margin.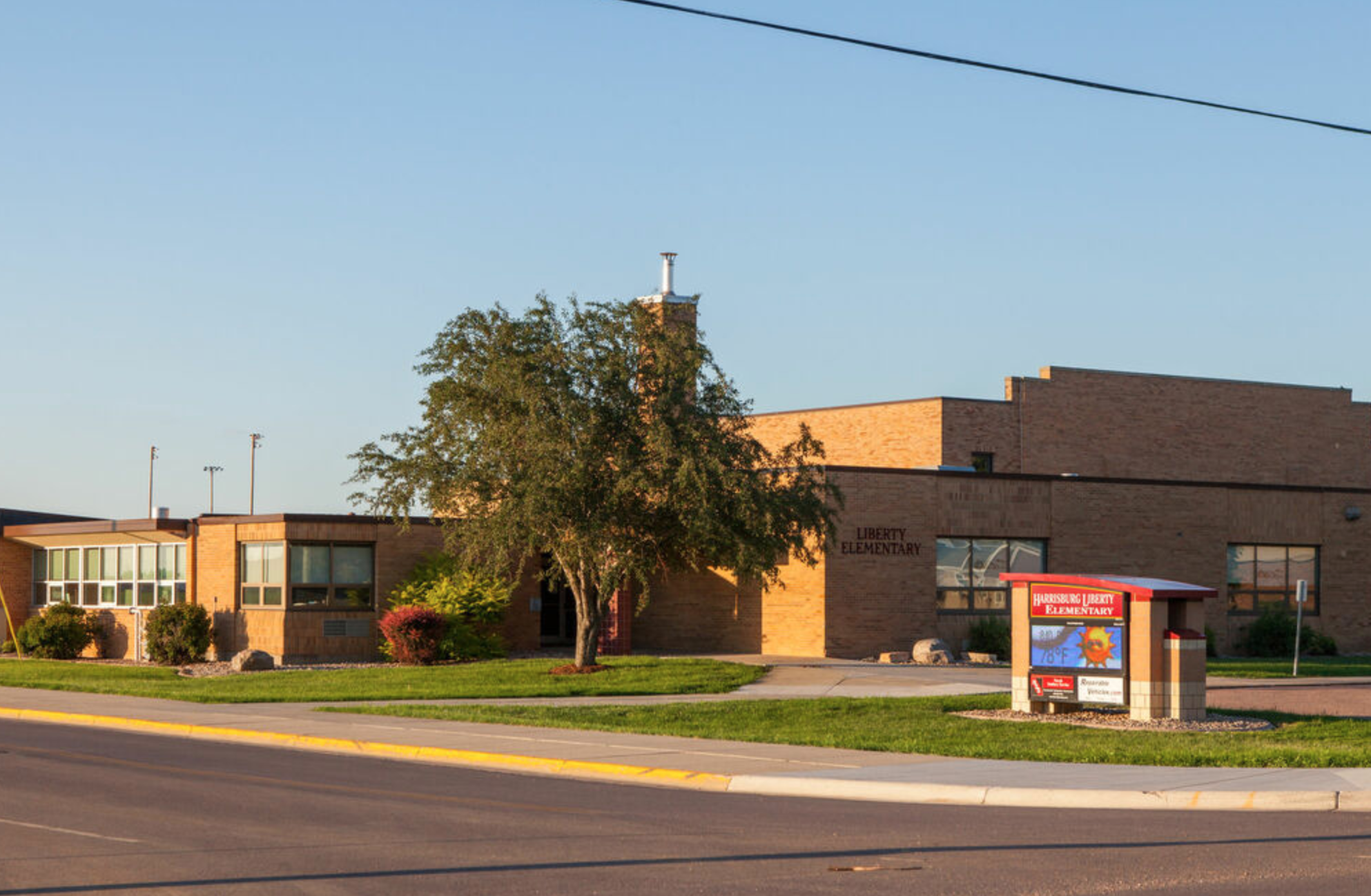 Why it matters
This is the second time in two years voters have given significant approval to an eight-figure bond in Harrisburg. Last year, they approved (with an 83% margin) a $60 million bond to fund a new middle school and a new freshman academy.
The new school will be located south of South Middle School on the west side of Cliff Avenue on land that's already been purchased by the district.
The new building will also free up space for the existing Liberty Elementary school building to be largely repurposed and used, in part, by the City of Harrisburg as a sort of community center.
"We have such great community support – we really do," school board Chair Mike Knudson said Tuesday night. "I feel spoiled in that sense, it seems like in the Harrisburg district, people understand the importance of public education."
So, what will this $30 million bond fund?
And what happens next? And aren't there, like, two new schools under construction already? More here.
---
Meet Garretson's new full-time economic development director
This is a paid piece from the Sioux Metro Growth Alliance.
Simplified: For the first time, the city of Garretson has a full-time employee focused on economic development. Her name is Jessica Fueston, and she recognizes that this new role is a big deal for her fast-growing hometown.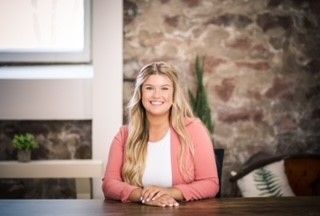 Why it matters
Communities across the Sioux Metro have been increasing focus on economic development, especially with the tremendous population growth the region has seen in recent years. Garretson is the latest to prioritize having a dedicated position focused on development.
Garretson has had a few disparate groups helping with economic development over the years, but this new city position will provide a consistent foundation for those efforts.
Fueston's background in working in city government paired with growing up in Garretson makes her the perfect person to bring this new role to life in her community. She's focused on positioning Garretson for growth.
"As Sioux Falls is growing exponentially, that growth is starting to come down onto us," Fueston said. "And we have to be ready for it, and that's everything from infrastructure to housing to business."
What are the early priorities in growing Garretson?
---
TL;DR
Super Simplified Stories
Big rodeo $$ is coming to S.D. The "richest rodeo in South Dakota history" is scheduled for next fall. The Cinch playoffs event in September 2023 in Sioux Falls will have a payout of more than $1 million. So – guess it's time to start learning bull-riding??
Sioux Falls Childcare Collaborative hires coordinator. A group formed this year to help address the $636 million childcare crisis has hired a coordinator to help research and develop policy solutions to address childcare shortages, workforce shortages, cost challenges and more. More details are expected to be announced next week.
Southeast Tech ranked as top two-year institution in S.D. Niche – a website that gives schools different "grades" and rankings to help students choose the best fit – ranked Southeast Tech as the best two-year college in South Dakota and No. 7 overall in the United States.
Sioux Falls high schoolers above average on AP exam scores. More than 1,400 high schoolers in the Sioux Falls School District took an Advanced Placement test last year. Data shared with school board members Monday showed these high schoolers a 74% pass rate. Compare that to the state pass rate of 66% and a global pass rate of 58%.
---
Where to find pumpkins this fall
By Olivia Bertino
Simplified: Fall is in full swing and local pumpkin patches are starting to open. Here's a few places to find your pumpkins this year.
TL;DR – Here's a few quick links for places to pick pumpkins:
Ok, so which one should I go to?
Get the details on each spot's offerings, costs, experiences and more.
---
THIS AND THAT
What I'm falling for this week:
The Breaks' new merch (based on a bad review)
---
Become a member
Has Sioux Falls Simplified made you feel smarter about where you live? Consider buying in to a smarter Sioux Falls by becoming a member and offering financial support to the no B.S. journalism you've been reading here.