Happy Friday! Megan here.
Weather check: Honestly, weird how warm it still is
Give the gift of shopping local: Did you see the announcement Wednesday about the Simplified Gift Guide? Help us help you shop local this season – share the cool gifts you've bought locally by Dec. 1, and I'll compile them all into an interactive map.
This weekend, you'll get smart about the city's new website. I've also got a behind-the-scenes look at what went into the Great Plains Zoo's 30-foot tree display in the State Capitol, as well as some fun ways to celebrate World TV Day on Tuesday. Plus, find a round-up of local events and some Super Simplified Stories.
And now, news:
Get smart about the new City of Sioux Falls website
The City of Sioux Falls has a brand new website with an increased focus on being user-friendly. Digital Communications Manager Justine Murtha chatted with Sioux Falls Simplified about what went into the new site and what features Sioux Fallsians should be excited about.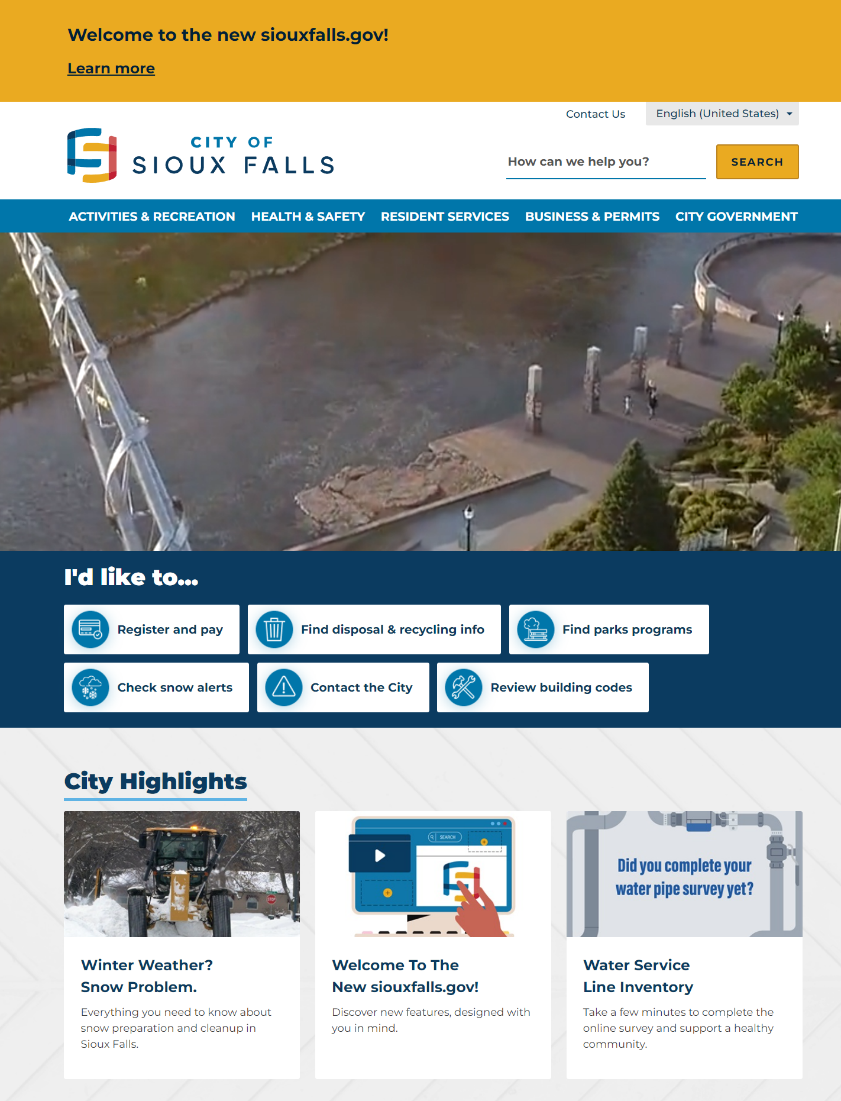 Answers are edited for length and clarity.
Let's start with a little background – can you talk about why the time is now for a new city website?
We'd last updated our website in 2016. Technology changes pretty swiftly, so we usually say every five years is the expectation for an update of this scale.
We've been working on this for over a year now, conducting research, building out the new site and migrating everything over – it's been a big, long project.
We're all about simplicity here. Can you describe the new website or why it's important in 10 words or fewer?
The website is for residents to get information they need.
What are some features residents can get excited about?
The previous website was very focused on organizing information by city department, which, as a resident, you needed to know, "this is public works or this is planning."
Our approach on this website now is more task-driven.
Let's say I'm applying for a permit. I don't need to know what department manages that – I just go to the permit section.
Another example is our housing and neighborhood section ... We've tried to bucket those things together so you can see neighborhoods and find all those things you'd be thinking about when you think about your home.
How will the new website help city employees better do their jobs?
The improved search features should help any employee if they're looking for any information.
With our newer platform, it's a lot easier to create content on our website. Now we can invite more employees to own and manage that content themselves to make sure it's accurate.
---
How the zoo decorated South Dakota's most prominent Christmas tree
This is a paid piece from the Great Plains Zoo.
Simplified: The Great Plains Zoo is making waves in Pierre with its elaborate display at the annual Christmas at the Capitol event. Here's more on what went into decorating the 30-foot tree.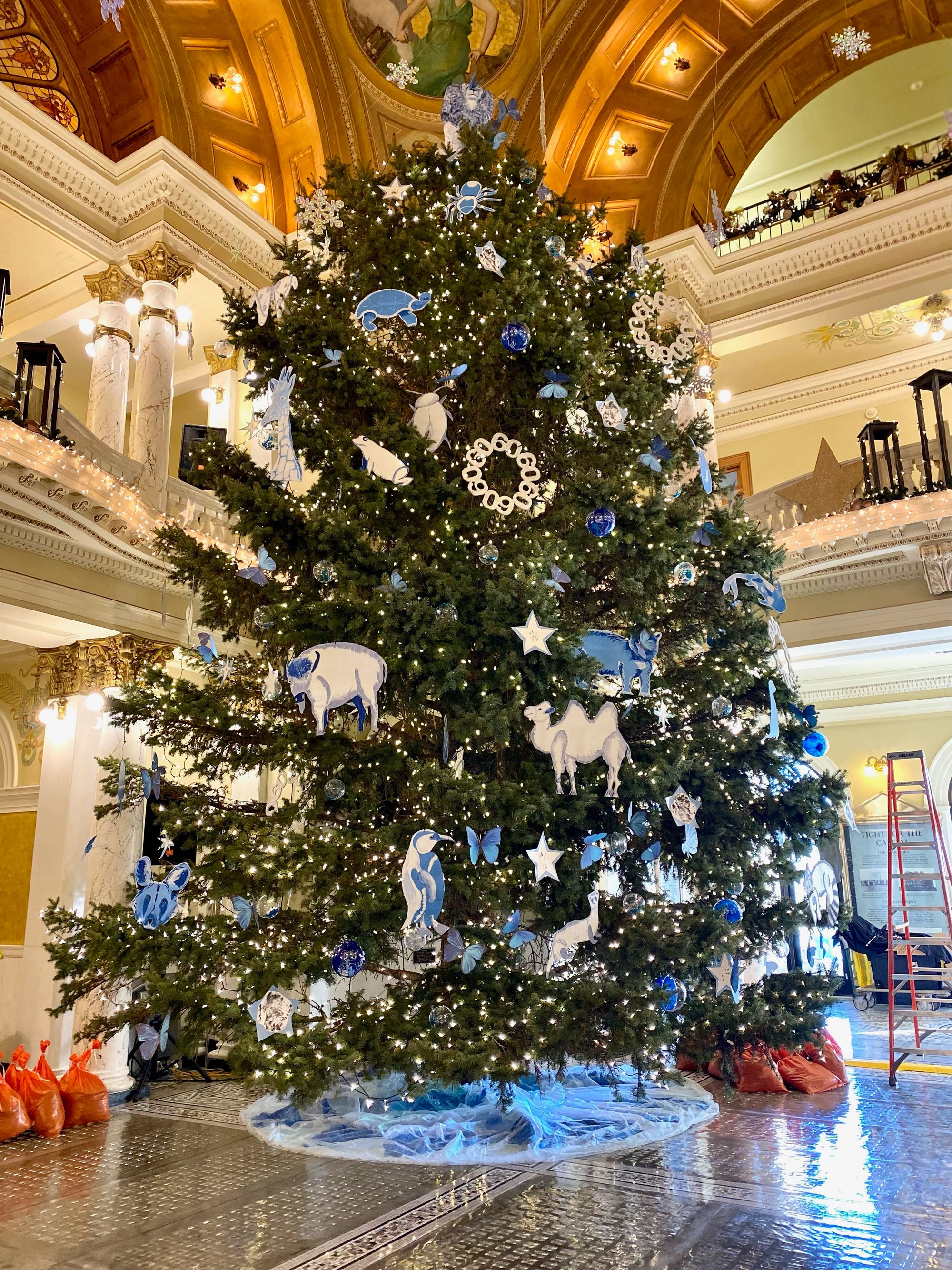 Why it matters
The State of South Dakota invited the zoo to decorate the Capitol's South Dakota tree in recognition and celebration of the zoo's 60th anniversary this year. It's a big anniversary for the zoo, and 2023 is also the year that brought the merger with the Butterfly House and Aquarium.
Nearly all of the components decorating the large tree were created by zoo and butterfly house staff, and most of them were made from recycled materials as part of the organization's commitment to sustainability.
Since 60 is the "diamond" anniversary, the tree is mainly decorated with bright white sparkles and blue accents. All told, there are more than 200 ornaments, including animal footprints, butterflies and hand-painted orbs.
"We know that this tree and this event means a lot to people across our state, and people travel from all corners to see the display," PR and Marketing Director Denise DePaolo said "Being able to decorate that centerpiece is humbling. It's also really exciting and we are up to the challenge."
---
TL;DR
Super Simplified Stories
Chat with a councilor. Councilor Pat Starr will be at the Coffee with City Councilors event from 9 to 10 a.m. Saturday at the WP cafe in the Washington Pavilion.
Meet the grand marshals. The Downtown Sioux Falls, Inc. board of directors picked Jeff Danz, long time retailer and founder of Zandbroz Variety, as the official grand marshal of the Parade of Lights. The official junior grand marshal is 12-year-old Athena Callahan.
---
Celebrate World TV Day with a simpler way to watch
This is a paid piece from Midco.
Simplified: It's World TV Day on Nov. 21, and MidcoTV is making it easy for you to celebrate with new holiday movies and all of your content in one place. Here's what you need to know.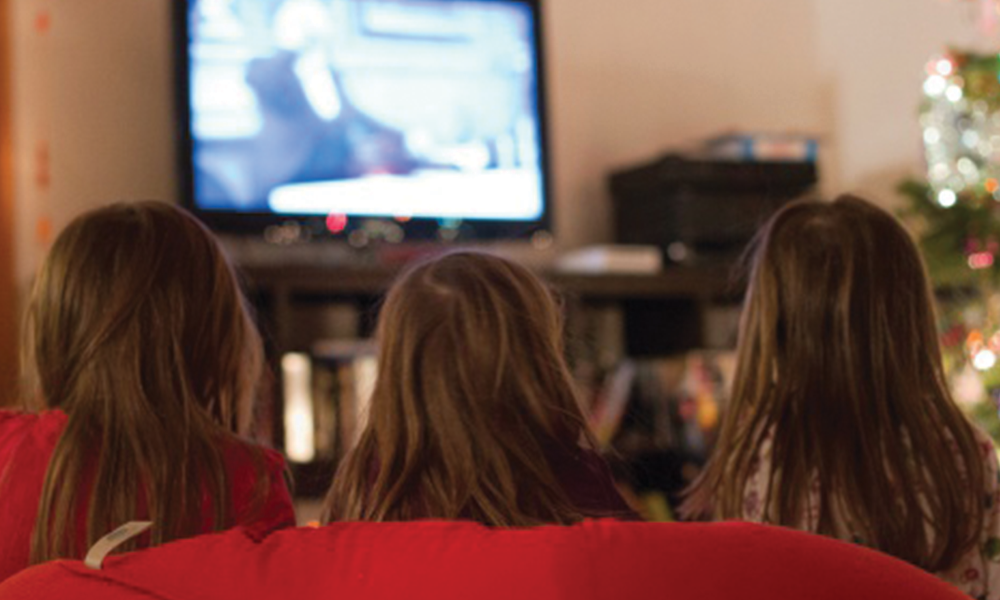 You had me at new holiday movies
Cue the "12 Days of Christmas" tune. With MidcoTV packages, you'll find:
40 new Hallmark movies,
20 Great American Family Channel movies,
12 Lifetime originals,
Eight Up TV films,
Lots of NFL football,
One Macy's Thanksgiving Day Parade,
And a constant Yule Log stream.
Why it matters
MidcoTV makes watching simple – and you know we love simplified things here. You've got all your content in one place, with only one set-top box for live TV and streaming apps.
There's even more flexibility with the MidcoTV app, which allows customers to easily watch on multiple devices in one home without additional set-top boxes.
MidcoTV also has integrated search, which makes it easy to find the show you want without searching multiple platforms.
"If you want to search for a show, and you don't know where it is, you can search for it, and it'll direct you to the right app," Residential Product Manager Teresa Lai said. "You're not switching from remote to remote or box to box."
---
EVENTS
Stuff to do: Nov. 17-22
It's giving Christmas in July. The City of Sioux Falls is celebrating 20 years of Winter Wonderland at Falls Park with a fireworks display at 6 p.m. Friday. Details here.
It's giving, 'mental health is health.' Lost&Found, a nonprofit focused on suicide prevention, is hosting its third annual "Make Your Mark" mental health fundraiser starting at 5:30 p.m. Friday at The District. The event will feature a silent and live auction with art from local artists. Details and tickets here.
It's giving 'treat yo self.' Rose & Eugene Presents is teaming up with Mary's Mountain Cookies for a cookie decorating workshop at Rose & Eugene. Registration includes a dozen half-pound sugar cookies, a tube of buttercream frosting, and three types of sprinkles. Details and tickets here.
It's giving all the laughs. Catch Improv Falls at the Icon Lounge starting at 8 p.m. Saturday. Grab a friend, and snag your tickets here.
It's giving nerd fun. Love a good puzzle? Severance Brewing Co. is hosting puzzle races, and the fastest puzzlers have a chance to win gift cards. Join the fun starting at 1 p.m. Sunday.
It's giving inclusive. Augustana University is hosting an all-abilities production of "Rudolph the Red-Nosed Reindeer – The Musical" in partnership with LifeScape and the Black Hills Playhouse. Catch shows Friday through Sunday at the Edith Mortensen Center on Augie's campus. Tickets here.
---
ICYMI
More Simplified Stories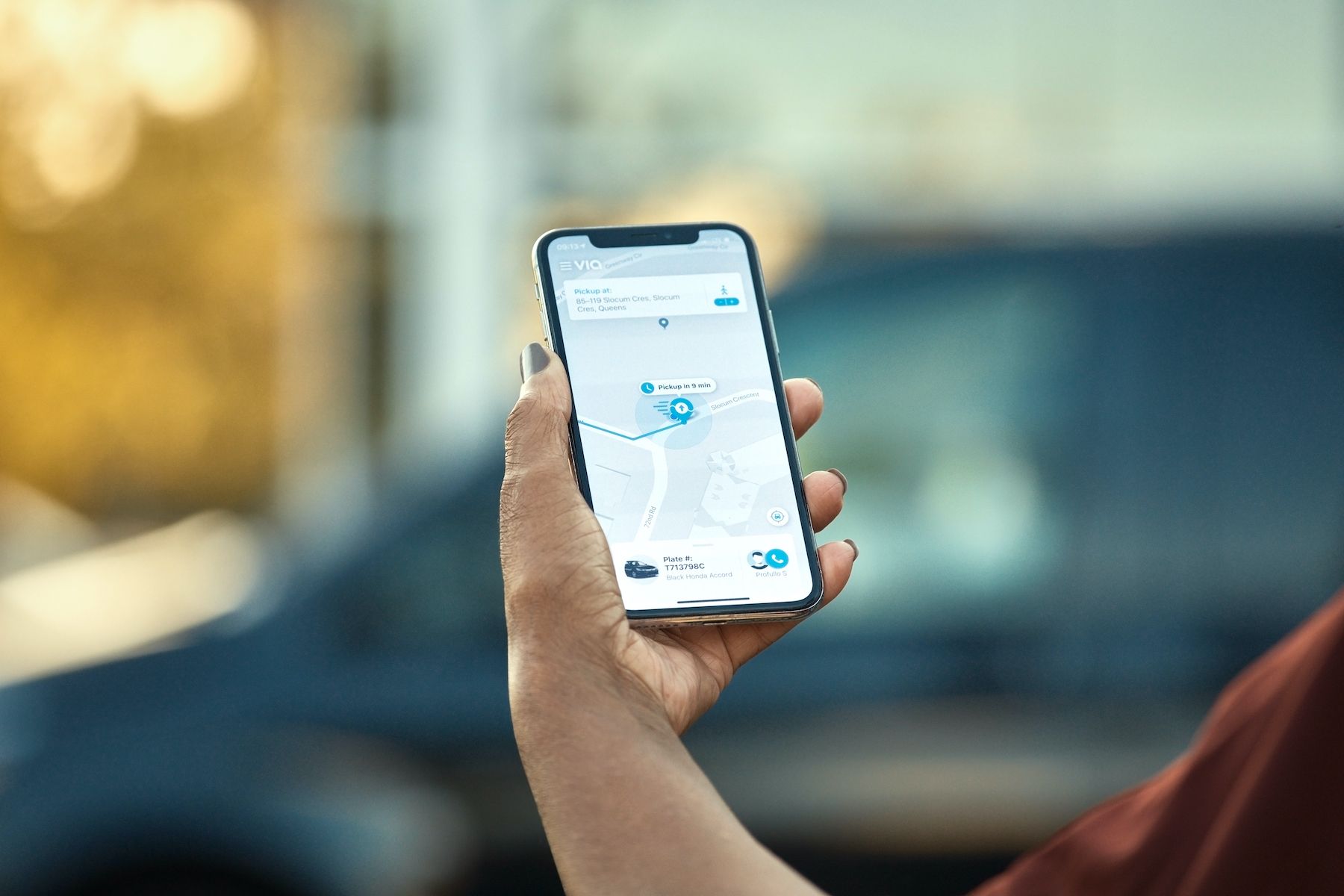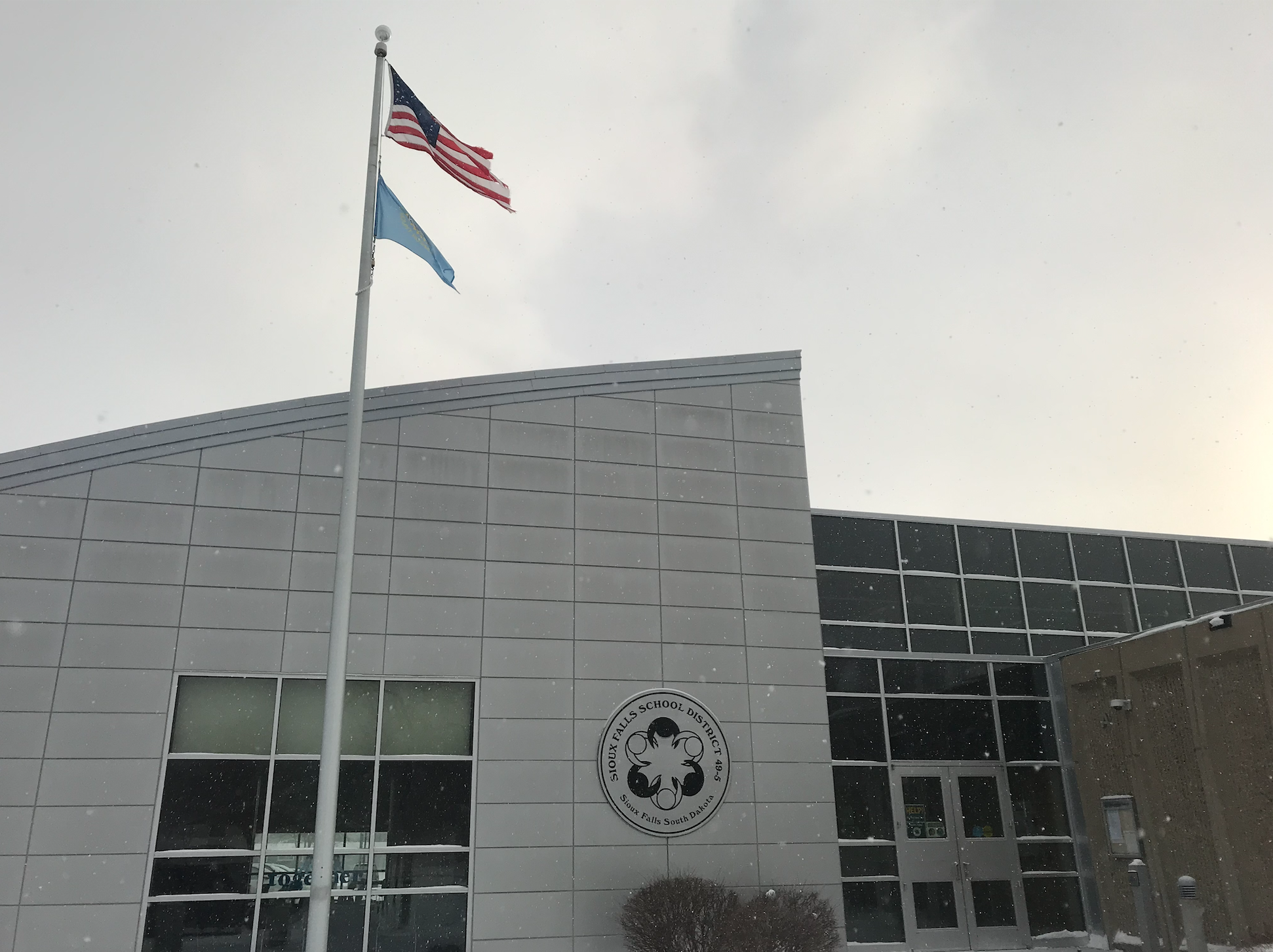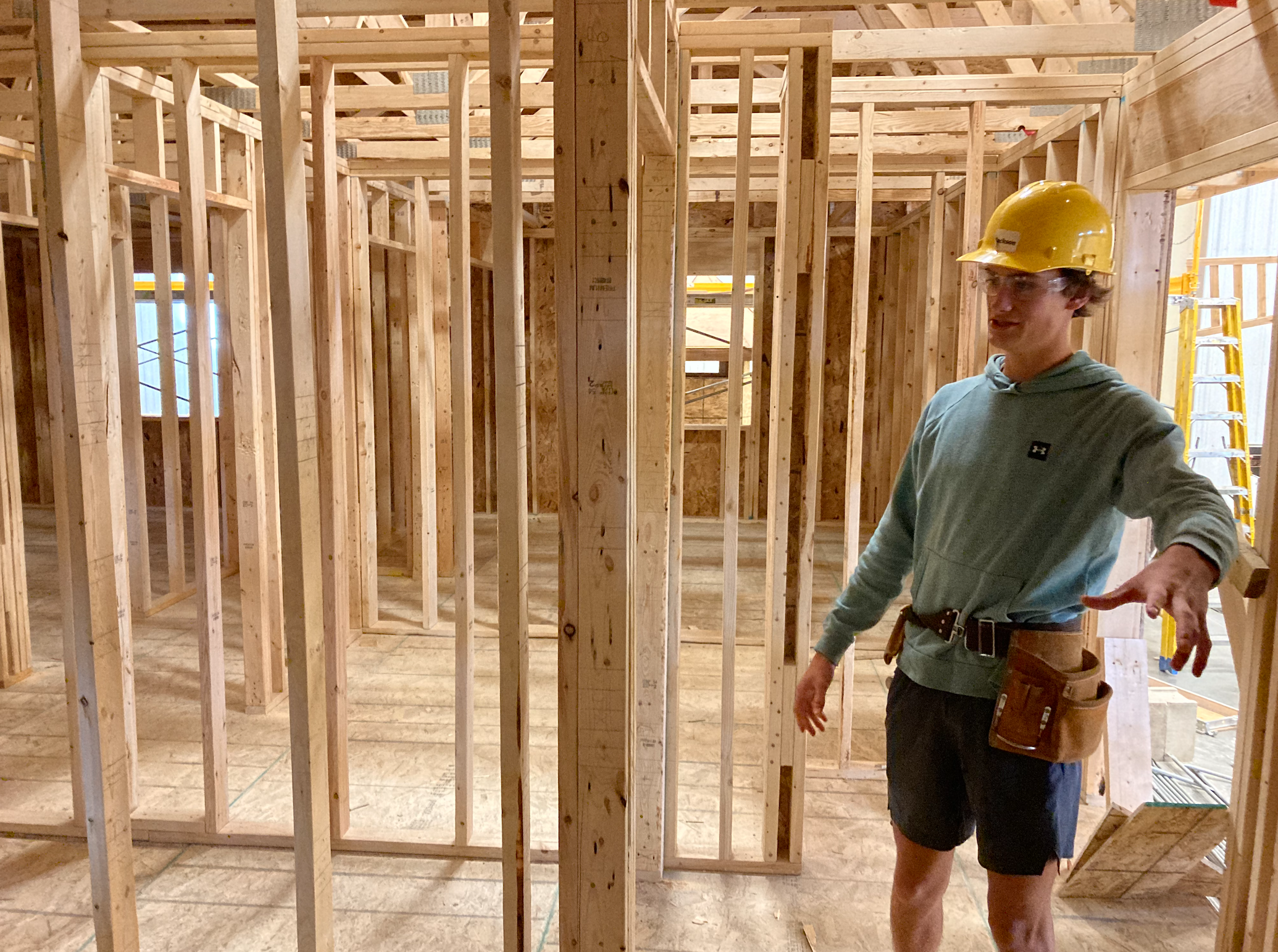 ---
THIS AND THAT
What I'm falling for this weekend:
---
LIKE WHAT YOU'RE READING?
How to support Sioux Falls Simplified
Has Sioux Falls Simplified made you feel smarter about where you live?
Here are a few ways to ensure this smarter, easier local news outlet is here to stay:
Become a member. Consider buying into a smarter Sioux Falls by becoming a member and offering financial support to the no B.S. journalism you've been reading here.
Give a one-time gift. Not ready to commit to a membership? That's OK! If you want to help in a smaller way, you can give a one-time gift via buy me a coffee. :)
Advertise with us. Tell the "simplified" story of your business to your target audience. Want more info? Reach out to Sales & Socials Director Olivia Bertino at olivia@sfsimplified.com or check out our media kit.
---
Reach out
What story do you want to see simplified? Falling for something local? Send any news tips, attaboys, missed typos or pounds of mashed potatoes and gravy to megan@sfsimplified.com.
---
Thank you
Thank you to Sioux Falls Simplified sponsors, including the Sioux Falls Development Foundation, Sioux Empire United Way, the Sioux Falls Area Community Foundation, Barre3 Sioux Falls, Midco, the Great Plains Zoo, the Sioux Metro Growth Alliance and Voyage Federal Credit Union. When you support them, you're also supporting Sioux Falls Simplified.