Happy Wednesday! Megan here.
Weather check: Spring? Is that you??
🎉 Exciting thing: The Spanish translation of the Simplified Welcome Guide is here!
The goal of this free resource is to help all of the newcomers to Sioux Falls feel welcome and easily catch up on what our city is all about (including our history, what we do for fun, Sioux Falls-isms, and more).
This week, I've got good news about city pools, the latest in my sustainability series and information about a new program aiming to make healthy food more accessible.
And now, news:
CITY
The lifeguard shortage is over – what that means for summer swimming
Simplified: The lifeguards are back in town. After a summer with fewer pools open, the city's Parks and Recreation department is back on track with seasonal hiring and expects to be fully staffed come June.
Why it matters
It was about this time last year that the city's parks department was scrambling to find enough lifeguards to open pools.
Now, a year later, staffing is far less of a challenge, said Jean Pearson, recreation programs coordinator. That means – if everyone hired passes their certification – pools are set to open June 3.
Pearson said she's seen more people returning than did in 2021, and she also attributes the hiring increase to higher wages. Lifeguards now make $16 per hour, compared to about $13 per hour last year.
"I'm just kinda doing a happy dance," Pearson said.  
---
COMMUNITY
How to shop for clothes sustainably
This series is made possible by the support of Friends of the Big Sioux River. They're celebrating Earth Day with the Big Sioux Brew and a river clean-up event. Details here.
Simplified: Sustainable shopping starts with using what you already have. But Sioux Falls Simplified talked to a couple of local business owners about things to consider when you need something new.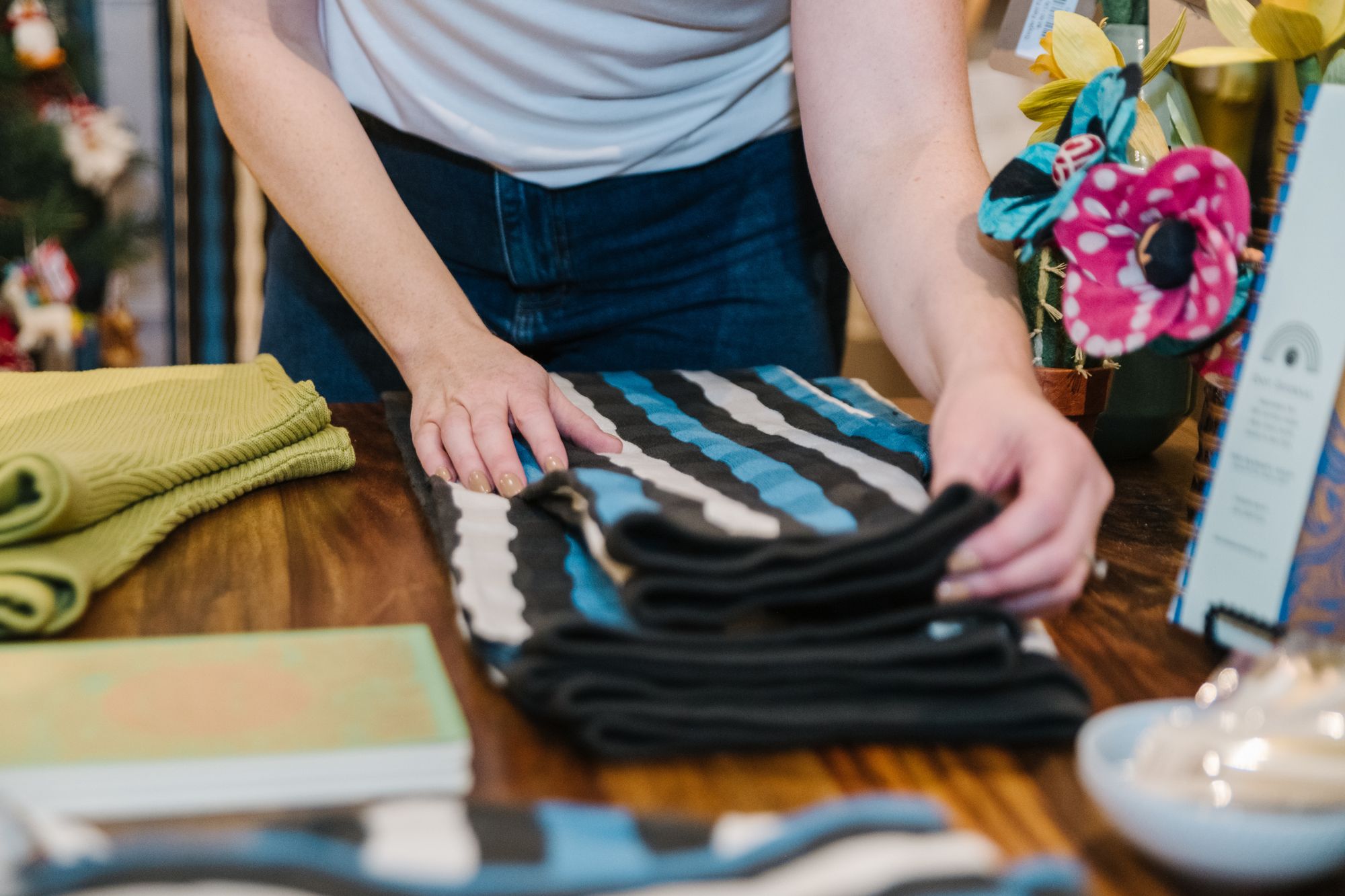 Why it matters
Shopping sustainably means creating less waste. By buying items made to last, customers are ultimately sending fewer items to sit in landfills.
Sustainability in the clothing industry involves multiple factors, said Sara Jamison, owner of Terra Shepherd Boutique & Apothecary in downtown Sioux Falls. It's about the materials used, sure, but it's also about making sure products are made by people making a living wage, she said.
Sustainable shopping also looks like buying things secondhand and thinking about how much use you'll get out of a clothing item or product before you purchase it.
"Don't buy a garment if you don't see yourself wearing it at least 30 times," Jamison said, adding she also encourages people to think about how to style that item at least five different ways.
---
SIMPLIFIED PRESENTS
She's paving her own path in the wellness industry. Meet Beata.
This is a paid piece from Selah Space.
Simplified: A local college student and Selah Space intern is forging her own path both at school and in the holistic wellness industry. Meet Beata Benson.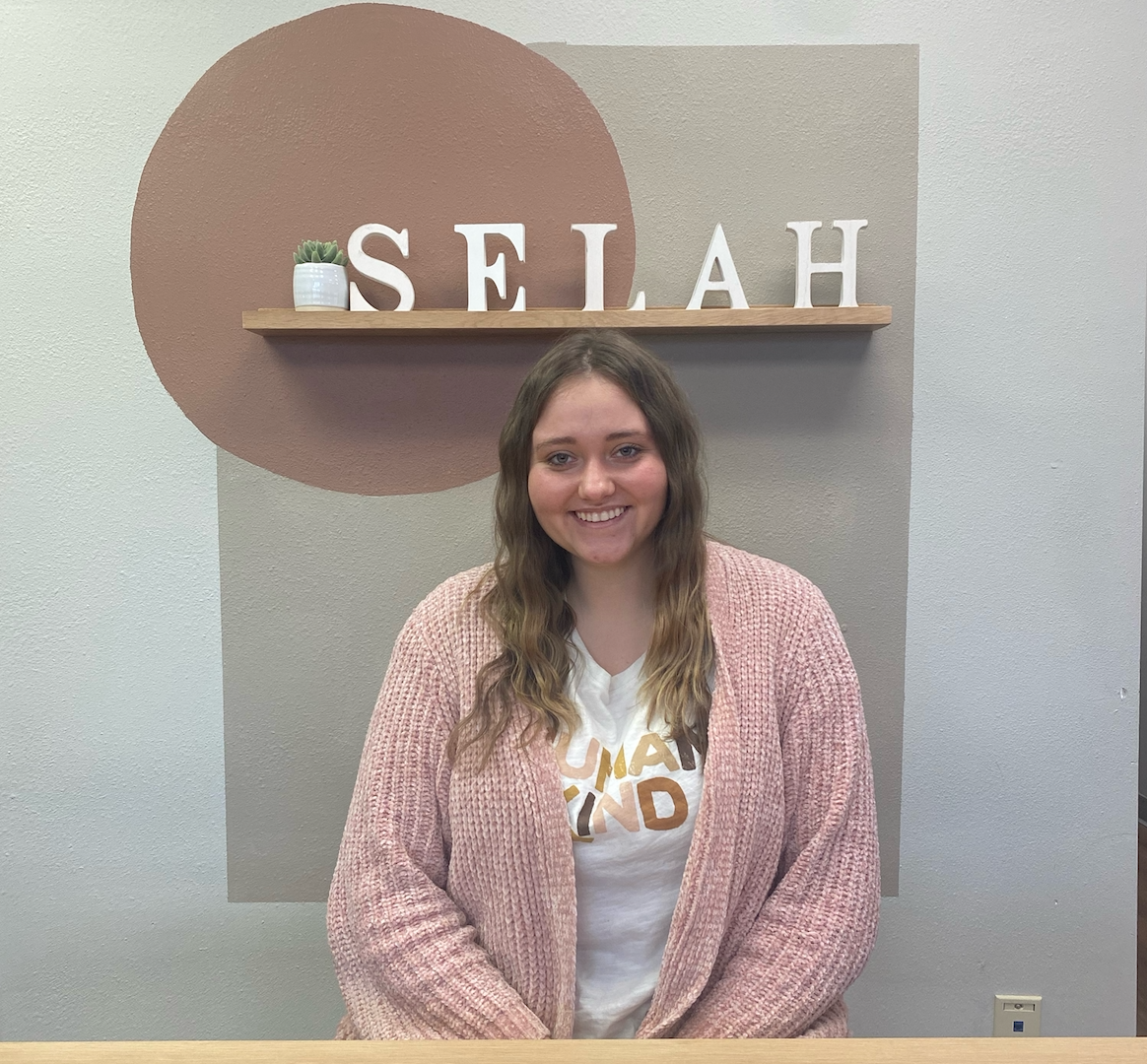 Why it matters
Benson – originally from South St. Paul, Minnesota – first came to Sioux Falls to get a teaching degree from Augustana University, but when she encountered health problems of her own, she started to think about a different vocation.
Now, Benson's internship at Selah Space is preparing her for a future career as a holistic health life coach.
She's seen first-hand the impacts that holistic healing can have on a person, and she's also observed since the pandemic more people are realizing issues with their physical or mental health. And, like Benson, they might not be finding the answers they want in the traditional health system.
"I want to be that person that can tell them there are so many other options," Benson said. "Let's start working and talking. Let's get to the root cause of the issue, where you're not just slapping a Band-Aid on it."
And see how she's looking to join the wellness industry.
---
TL;DR
Super simplified stories
City looks for artists to paint storm inlets. Artists are asked to submit designs for the storm inlets by May 6. Six artists will be selected, including one spot reserved for youth. Details here.
Miss the election results? Catch up here. And wondering what voter turnout was like? I've got some analysis here.
---
CITY
How a $400,000 grant program aims to make healthy food more accessible
Simplified: Sioux Falls is asking its businesses, nonprofits and residents to get creative in solving the hunger needs in town. And the city has $400,000 for those who have good ideas.
Why it matters
An estimated 30,000+ people in Sioux Falls live in areas the federal government categorizes as "low income" and as having "low food access," per data presented to City Council Tuesday.
Those are also two main ingredients in making a food desert. Sioux Falls Simplified did a deep dive into food deserts (and why the fix for hunger isn't all that simple) late last year. More on that here.
Now, the city has created the "Eat Well, Sioux Falls" grant program, asking people to submit innovative ideas to make food – specifically fresh fruits and vegetables – more accessible to these neighborhoods in an effort to promote health.
"You hear that a lot, your zip code is a better predictor of health than the genetic code," said Mary Michaels, Live Well Sioux Falls public health prevention coordinator.
And what criteria are the city looking for in awarding funds?
---
THIS AND THAT
Stuff to do:
---
What I'm falling for this week:
---
Become a member
Has Sioux Falls Simplified made you feel smarter about where you live? Consider buying in to a smarter Sioux Falls by becoming a member and offering financial support to the no B.S. journalism you've been reading here.