Happy Wednesday! Megan here.
It's cool to support local. It's an important message you're probably hearing a lot this holiday season – want to know what that looks like for Sioux Falls Simplified? Here's three ways to support locally owned local news:
Share this newsletter with a friend.
Share Sioux Falls Simplified with your social media circle.
Sign up to be a member and buy-in to a smarter Sioux Falls.
Weather check: Maybe a little bit of snow
This week, you'll get a glimpse of Gov. Kristi Noem's budget priorities (and what they might mean for Sioux Falls). I've also got lots of city updates, including the latest on a proposed tax/fee hike for downtown businesses and a potential new city board to study so-called "active" transportation.
And now, news:
What Gov. Kristi Noem's proposed budget means for Sioux Falls
Simplified: Gov. Kristi Noem on Tuesday told lawmakers how she'd like them to spend state tax money over the next 18 months. Here's a look at some takeaways that – if passed by the Legislature – will affect folks in Sioux Falls.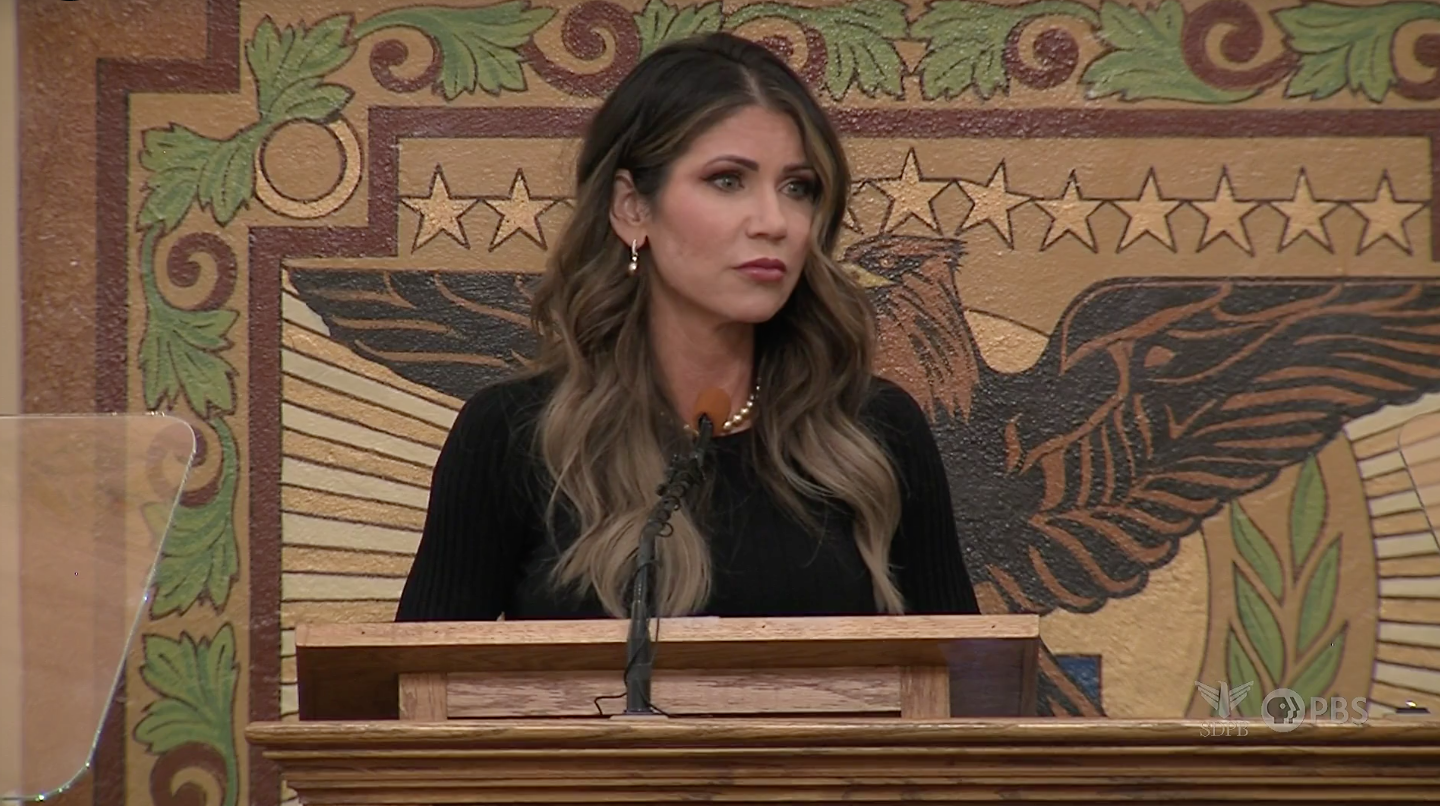 Why it matters
While the Legislature ultimately decides the annual state budget, the governor's budget address sets the tone for what priorities will be in Pierre.
The state is coming into this budget year with a hefty savings account. There's more than $420 million in reserves, and last year saw a historic budget surplus of more than $115 million, Noem said.
Noem emphasized a desire to create a budget that both upholds the wishes of the public (e.x. Medicaid expansion, which passed with 56% of the vote in November) but also maintain a conservative estimate on revenues and overall "low taxes, less regulation and more freedom."
"The people of South Dakota deserve safe planning that protects them from future tax increases or drastic cuts to state services," she said.
What are some big-deal items in Noem's proposed budget?
And what was left out? And what happens next? Get a full breakdown here.
---
This proposed city board will focus on biking, walking and 'human-powered' transit
Simplified: The City of Sioux Falls is looking to create a one-stop spot for the public to give input on all things walking, biking and other forms of "human-powered" transit. Enter the Active Transportation Board.
Why it matters
City Council voted unanimously Tuesday to advance a proposal to start this new board, which would essentially combine three existing committees – bicyclists, pedestrians and PATH (safe routes to school) – into a more official advisory board.
The new board – if approved – will review and recommend a number of plans for the City Council, including a bicycle plan, pedestrian plan and a "Complete Streets 2.0" plan, Urban Planner Fletcher Lacock told councilors.
The nine-member board will also be made up of the general public as well as city planners and a representative from the real estate and development world.
" You'll have the passion of the people who want to get stuff done, but also stakeholders," Councilor Greg Neitzert said.
What would the new board's duties be?
---
How Brandon is looking to help new businesses thrive
This is a paid piece from the Sioux Metro Growth Alliance.
Simplified: The City of Brandon is teaming up with South Dakota State University to offer local business owners and aspiring entrepreneurs a "Small Business Basics" class.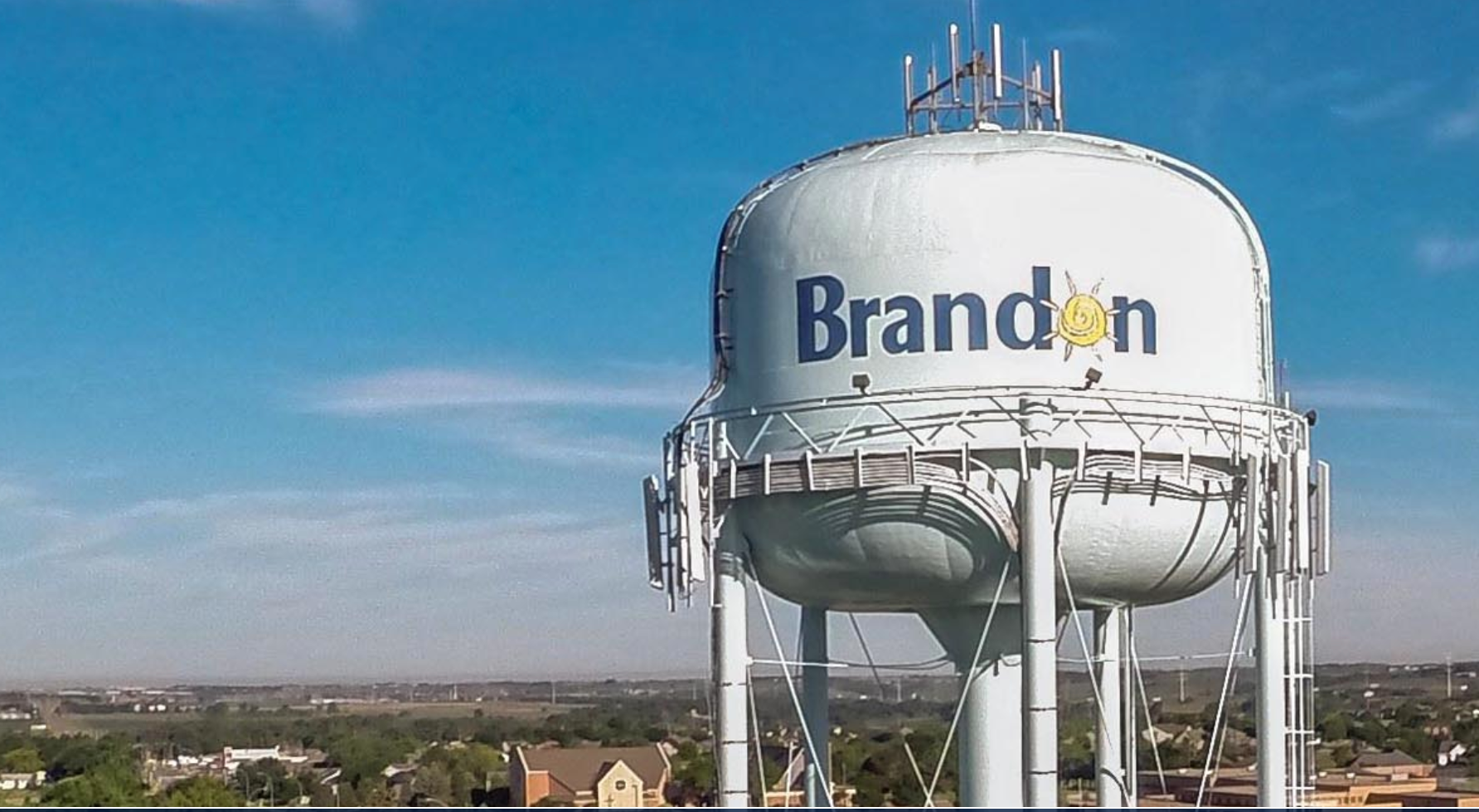 Why it matters
Brandon has lots of people living in town, but the city could use more commercial businesses, City Development Director Patrick Andrews said.
Small Business Basics is also a way for the city to show its support to both existing and aspiring business owners, he added.
This program – facilitated by SDSU – is targeting a mix of existing business owners, early-stage startups and people who have an idea but haven't started a business yet.
"I imagine there are tons of people out there who have an idea in their heads," Andrews said. "They just don't know where to start."
---
TL;DR
Super Simplified Stories
School lunch debt hits record high. The Sioux Falls School District has over $106,000 in student lunch debt since the beginning of the school year, and kids with negative balances will no longer get a hot lunch (but they will get an alternate lunch, per SDPB). A local organization is also trying to help, per KELO.
Sanford Health leader recognized in industry magazine. Sanford President and CEO Bill Gassen has been recognized by Modern Healthcare as one of the 100 Most Influential People in Healthcare of 2022. Check out the write-up here.
Augie students win global contest with app. Four Augustana University students took home the Call for Code Global Challenge grand prize of $200,000 to advance their app, GardenMate, which looks to minimize food waste by creating a market for excess produce. Learn more here.
---
How business concerns delayed a vote on a downtown tax hike
Simplified: The City Council decided to wait an extra couple weeks before voting on a proposal to increase what downtown businesses pay into a "Business Improvement District" assessment – essentially an extra tax on top of property taxes specific to downtown – after business owners expressed concerns.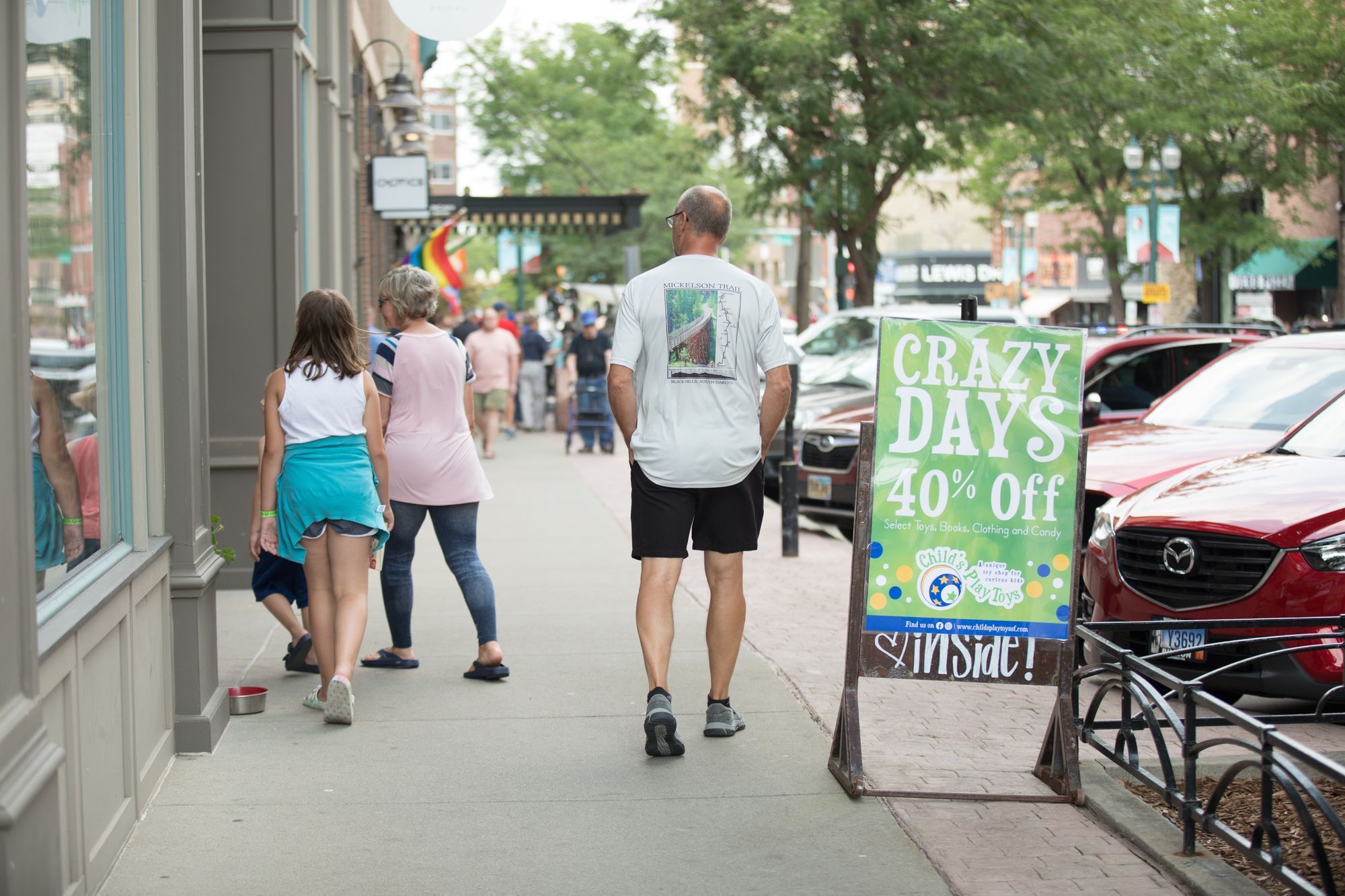 Why it matters
Right now – following the rules set in 1989 – assessments are capped. That means that no matter what a building is valued at, an owner won't pay more than $1,500 per year to the BID.
That money goes to fund the work of Downtown Sioux Falls, Inc. The organization's hope is to bring in additional revenue to do put more money toward downtown maintenance, marketing, safety, events and more.
But doing away with the caps has some downtown businesses – including Raven Industries, Sunshine Foods and Norberg Paints – raising concerns that they'll be paying big money for services that don't benefit them.
"As you're taxing this ... everybody needs to see benefit from that," Norberg Paints Owner Stuart Norberg told councilors. "Make sure that the benefit isn't just Christmas lights on Main Street and Phillips (Avenue)."
What's the proposed change?
And why are some businesses objecting?
---
THIS AND THAT
What I'm falling for this week:
---
Become a member
Has Sioux Falls Simplified made you feel smarter about where you live? Consider buying in to a smarter Sioux Falls by becoming a member and offering financial support to the no B.S. journalism you've been reading here.