Happy Wednesday! Megan here.
It's budget season. That means in the coming weeks I'm going to talk about money, how local government agencies want to spend it and why that matters to you (namely, because it's your tax money).
If you know any other taxpayers who oughta be keyed in on these conversations – but maybe just want the short version rather than the 100+-page documents version – please share this newsletter with them.
My goal is to hit 1,000 Sioux Falls Simplified subscribers by the end of the summer, and I've got a little ways to go yet. Thanks in advance for your help in sharing this locally owned local news!
And now, news:
CITY
TenHaken looks to spend $812 million in five-year capital plan
Simplified: Mayor Paul TenHaken describes his five-year capital spending proposal as a "meat and potatoes" plan. That's because more than 80 percent of spending is focused on infrastructure.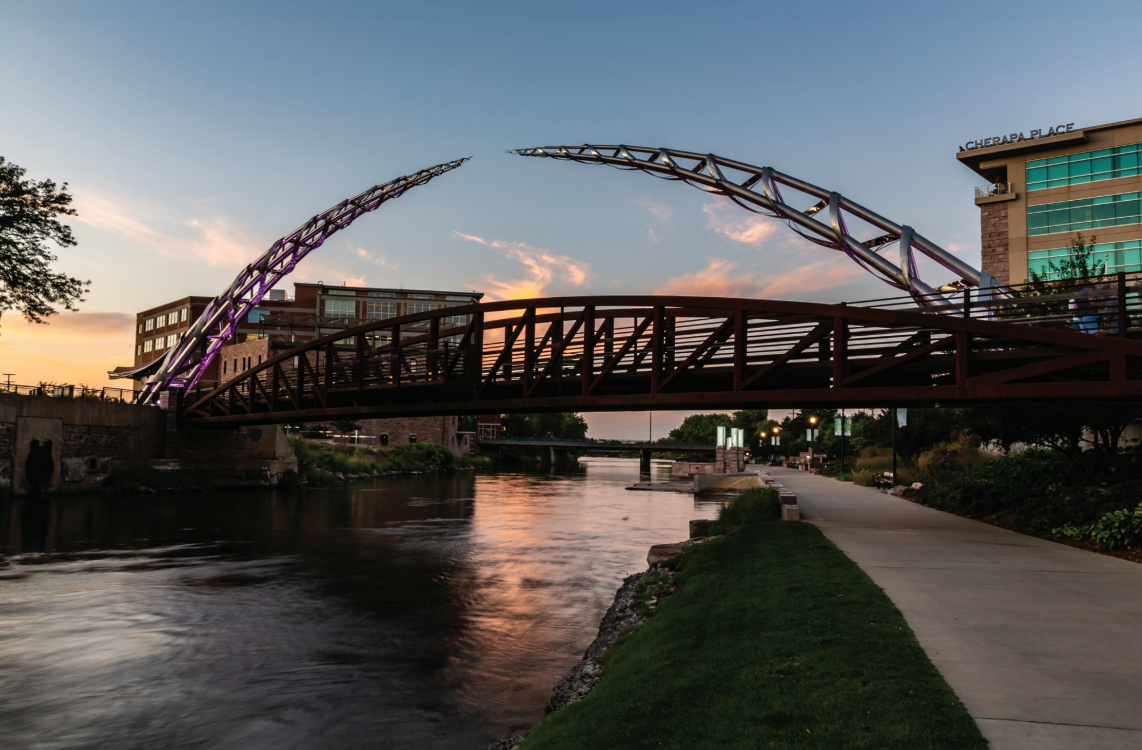 Why it matters
TenHaken's proposal – released to the City Council June 30 – is the largest capital improvement plan in city history. For context, it's a more than 10 percent increase year-over-year.
The largest chunk of that money, about $345 million, would go toward utility improvements, including the new water reclamation plant currently in the design stages.
Another $333 million is earmarked for fixing up more than 700 blocks of city streets including the intersection at 41st Street and I-29, the Sixth Street bridge and a segment of Phillips Avenue from 8th to 9th Street.
The added infrastructure – especially the planned improvements to the wastewater treatment plant – are also needed to accommodate the extra 40,000 residents expected to come to Sioux Falls in the next decade.
"We're seeing record growth in almost every metric we use to determine growth," TenHaken said. "How is the city managing this growth in a way that's sustainable?"
See what's included in the capital plan – including new roads, bridges and public swimming pools – and hear from a couple city councilors here.  
---
EDUCATION
Tea selects location for new elementary school
Simplified: One of South Dakota's fastest-growing school districts has identified a plot of land for a new elementary school.
Why it matters:
Earlier this year, Tea administrators presented a plan to school board members to build a new $15.6 million elementary school modeled after the existing Venture Elementary.
The new building is part of a larger plan to accommodate the fast-growing district, which Superintendent Jennifer Nebelsick Lowery said is expecting 950 more students in the next five years.
The elementary school site – announced Tuesday – is located on North Main and Quintin Ave, directly northeast of Howling Ridge development on the north side of town.
The school board approved $362,000 for purchase of land for a new elementary school during an April board meeting.
"Our school board has always stressed the importance of neighborhood schools for our elementary students," said Kristen Daggett, Tea Area school board president. "This location allows us to continue to fulfill that goal for the community."
See more on Tea's future plans – including accommodating growth in middle and high school – here.
---
Stuff to watch
School budget. Sioux Falls school board members on Monday approved a $279 million budget for the coming fiscal year. I broke down what's in the budget a few weeks ago, and you can find that here.
The Link. The new triage center has already seen 400 patients in its first six weeks of operation, according to an update to City Council from Alicia Collura, assistant director of public health. It's also cut down on emergency room visits and jail intakes, she added.
Ambulance prices. City Council approved a 5 percent rate increase for an ambulance ride in Sioux Falls. Rides are provided by Patient Care Emergency Medical Services.
---
SIMPLIFIED PRESENTS
Where to find summer fun in Tea
This is a paid piece from the Sioux Metro Growth Alliance.
Simplified: You don't have to spend a long time in the car to find out-of-town adventures in eastern South Dakota. Tea has outdoor activities, shopping and dining just southwest of the city.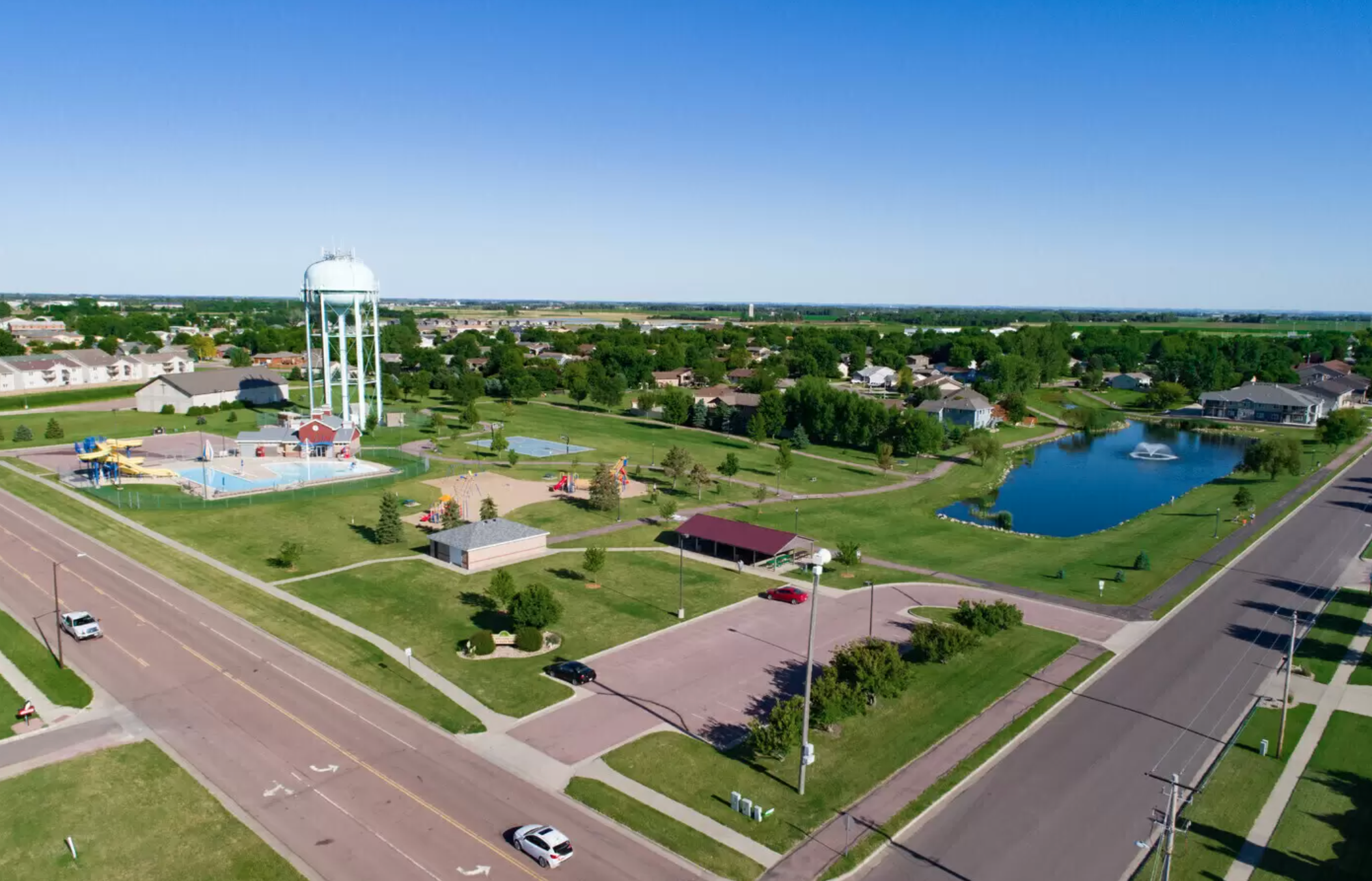 Why it matters:
Tea is the fastest-growing community in the state, and as more people flock to town, so too do new businesses and events.
Through the strong growth, Tea has maintained a strong sense of community, said Ruby Zuraff, owner of Roo's Sanitation and president of the Chamber for Development.
"We're Titans, through and through," Zuraff said. "Everybody's always willing to be helpful, and it makes for a good day trip, or even if you want to move here."
Find outdoor recreation, food, drinks and shopping in Tea this summer.
---
COMMUNITY
Here's how new owners are 're-hatching' the Canaries
Simplified: The new owners of Sioux Falls' city baseball team have invested $1 million in their first half-year. They're also eyeing a goal of an MLB minor league affiliate partnership within the next several years.
"We have re-hatched the Canaries, and we're excited for our future," said Jack Fossand, assistant general manager.
Why it matters:
Sioux Falls Stadium – aka The Birdcage – operates at a loss, which means it costs taxpayers money each year to stay open. (In the current budget year, the stadium is projected to lose $328,000.)
In fact, a 2019 task force recommended tearing down The Birdcage and just starting over somewhere new, per Argus Leader reports.
But the new owners at True North Equity Partners say they want to be part of the solution in closing the gap on that debt and "re-hatching" the Canaries in the community.
"We've got to continue to earn the right from the fans and citizens to become part of the fabric of this community," True North Founder Brian Slipka told the City Council Tuesday.
See what improvements have happened already and what's planned for the future.
---
SIMPLIFIED PRESENTS
Silverstar Car Wash cracks Top 100 industry list
This is a paid piece from Silverstar Car Wash.
Simplified: Silverstar Car Wash went from one location to 12 locations in a decade, and that growth landed the company on a national industry list.
Why it matters:
Silverstar ranked 64th on the Commercial Plus Top 100, which ranks car washes based on the number of locations.
The list – compiled by Commercial Plus, a commercial mortgage firm specializing in car washes – features chains that have as few as seven and as many as 344 locations nationwide.
"(The Top 100 list) was something we put out as a crazy goal a couple years ago," Regional Manager Andrea Vetos said. "There's obviously been a lot of work that's gone into the growth to get to that point, but it's really rewarding to see those results start to pay off."
Catch up on Silverstar's history in Sioux Falls, and find the nearest wash to you.
---
THIS AND THAT
What I'm falling for this week:
---
Become a member
Has Sioux Falls Simplified made you feel smarter about where you live? Consider buying in to a smarter Sioux Falls by becoming a member and offering financial support to the no B.S. journalism you've been reading here.
Not ready to commit to a membership? That's OK! If you want to help in a smaller way, you can buy me a coffee. :)
---
Reach out
What story do you want to see simplified? Falling for something local? Send any news tips, attaboys, missed typos or summer reading recommendations to megan@sfsimplified.com.
---
Thank you
Thank you to Sioux Falls Simplified sponsors, including The Breaks Coffee Roasting Co., Sioux Metro Growth Alliance, Selah Space and Silverstar Car Wash. When you support them, you're also supporting Sioux Falls Simplified.