Happy Wednesday! Megan here.
Weather check: Driving-with-the-windows-down warm
Status check: It's municipal election season! Don't let the boringness of the word "municipal" fool you. This stuff matters. The folks elected in April will make decisions about (likely) billions of local taxpayer dollars over the next four years.
I'm working very hard to meet all of the candidates, ask lots of questions about issues that matter to you and distill those hours and hours of meetings into smart, accessible voter guides. Does this matter to you, too? Consider becoming a paying supporter of the journalism you're seeing here.
This week, you'll see the first part of a series of stories introducing the candidates for the April 12 municipal election. (Don't forget to check your registration, btw!) You'll also see a story looking at growth in Tea and a little teaser for the State of the City address taking place this morning.
And now, news:
Meet the candidates part one: Let's talk about growth, baby.
Simplified: Ten candidates are vying for four open seats on the Sioux Falls City Council. Get to know them here, and learn their views on the first of many topics to come: growth.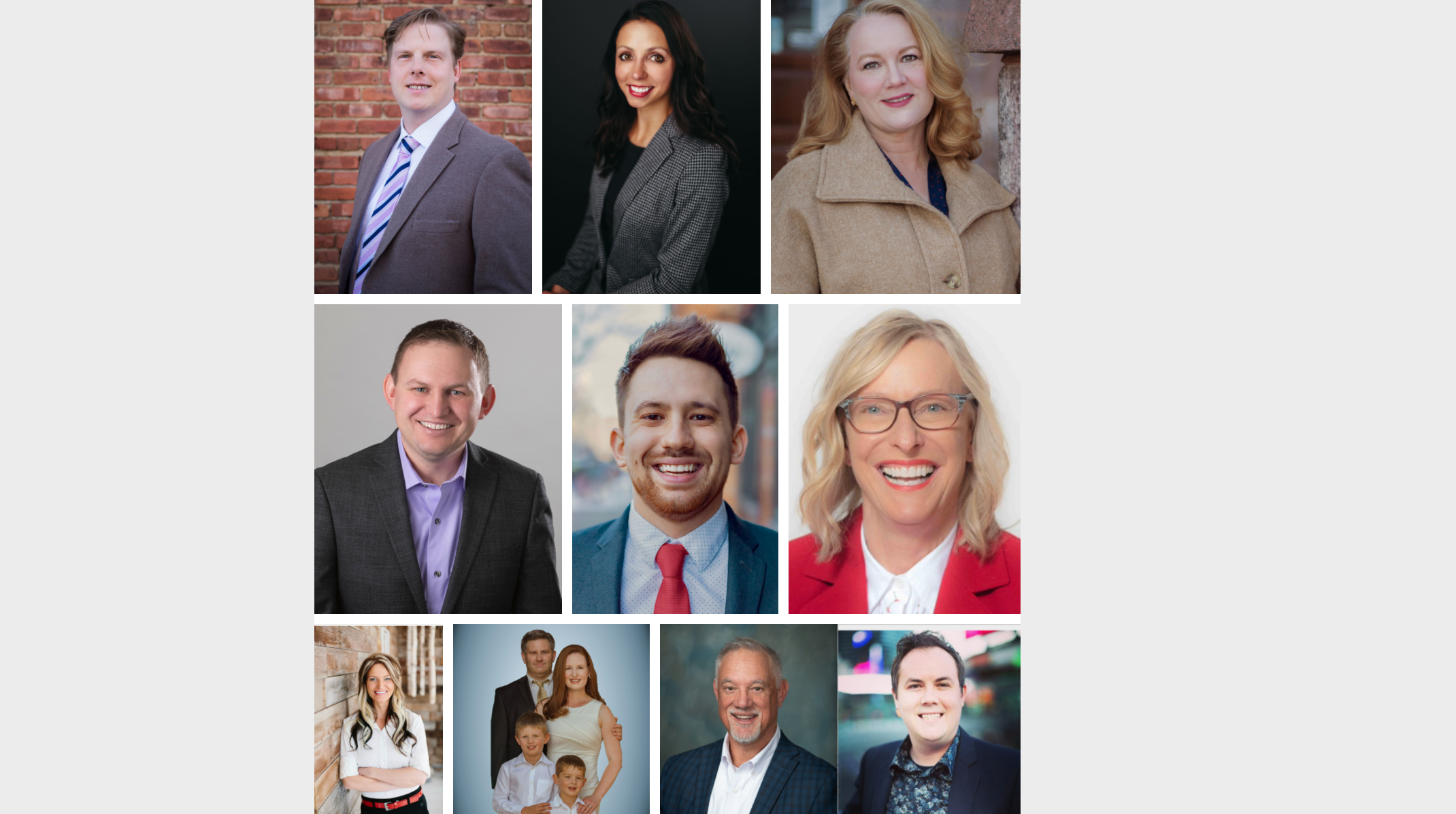 Why it matters
First, some housekeeping. I (Megan here, in case you forgot) met with all 10 candidates in the past couple weeks and asked them all the same slate of questions.
Second, if you want a quick rundown of who the candidates are, you can find that here.
Ok, now on to growth. Sioux Falls saw record growth in population, in building permits and more in 2021, and the growth is showing no signs of slowing.
Here's the question I asked all 10 candidates:
Sioux Falls is growing rapidly. What do you think the city needs to be paying attention to the most as that growth occurs?
And stay tuned for more topics next week, including workforce shortages, housing and the future of downtown.
---
This program helps women find and illuminate their spirit
This is a paid piece from Selah Space.
Simplified: Soul Illume is a six-month spiritual discovery program for women led by Jada Dobesh, founder of Selah Space, a Sioux Falls holistic wellness cooperative.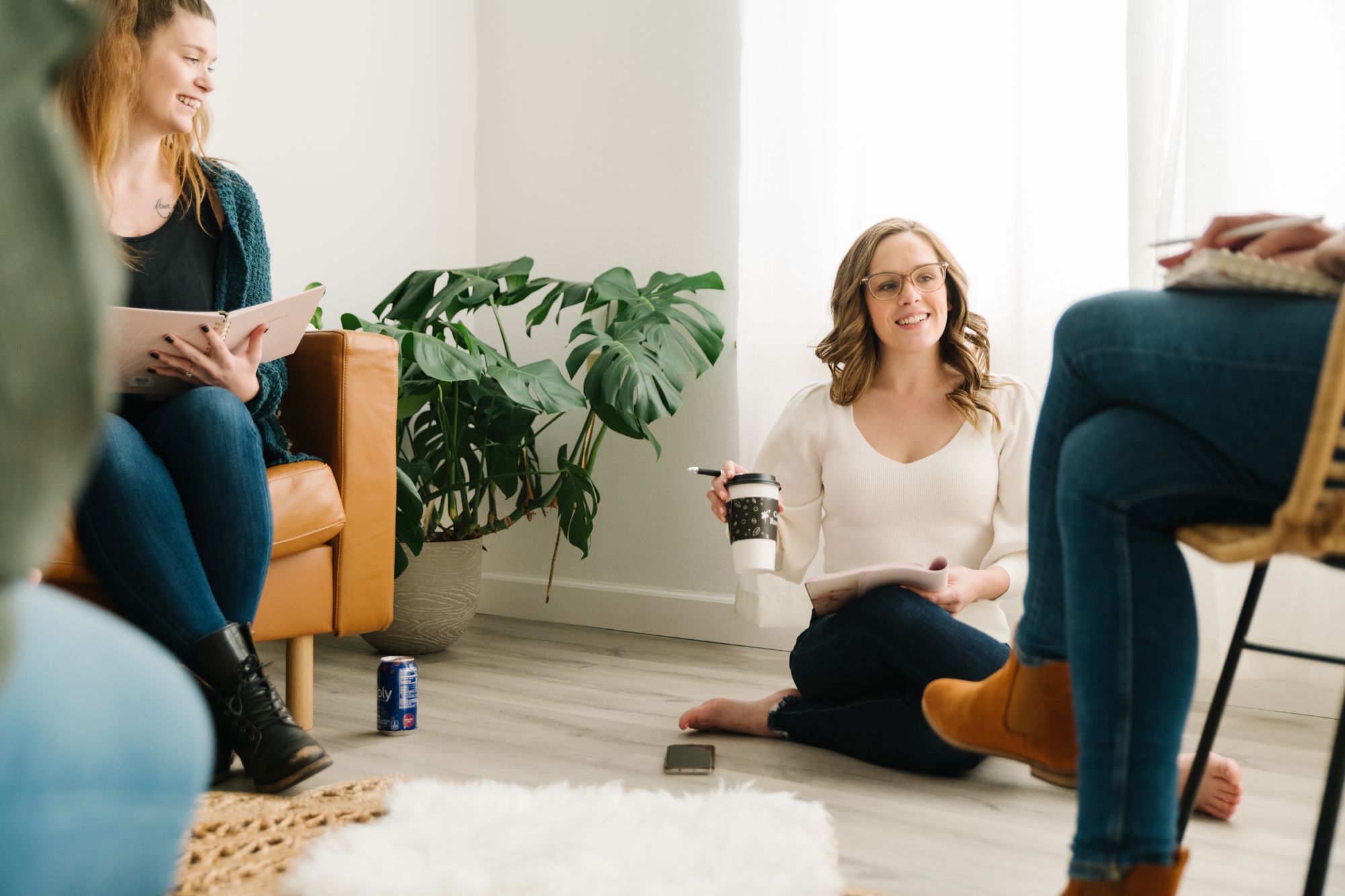 Why it matters
Soul Illume is designed to exist in the complex space between spirituality and religion, and Dobesh says whether you're a devout Christian or a "spiritual, but not religious" person, this program is for you.
The goal is to bring healing and perspective, something Dobesh has seen firsthand inside the walls of Selah Space, whether with prayer, reiki, crystals, oils or just a good cry.
She also wants to help women recognize the need to tend to themselves and honor their intuition.
"As women, we're taught to only take care of ourselves when the house is clean or when the work is done or when something is wrong," Dobesh said. "I want to see women take up space, honor their needs and live their lives led by their spirit and intuition."
What's Soul Illume all about?
Learn how to get involved here.
---
Super simplified stories
TenHaken to give State of the City. Mayor Paul TenHaken is set to give his annual address Wednesday morning, though not without some conflict. Councilor Pat Starr criticized TenHaken for holding the speech at the Convention Center as a ticketed event, calling it a "campaign-style event." I'll be there reporting on how it all goes down this morning.
Council approves $10 million for DSU cybersecurity facility. City Councilors on Tuesday unanimously approved spending $10 million to support the $90 million specialized cybersecurity research facility in Sioux Falls. Get the context and background on that project here.
Pettigrew teacher named Teacher of the Year. Ashley Kracke, a fifth grade teacher at R.F. Pettigrew Elementary was named the 2022 Dr. John W. Harris Teacher of the Year on Monday night. Kracke has been a teacher in the district for 17 years, and with the award she won $6,000 total.
Councilors see updated renderings for Falls Park of the future. The City Council Tuesday got a look at the latest renderings for possible additions and changes to Falls Park as the parks department creates a master plan. The plan won't be done for another year, and any changes won't happen for years, if not decades, but if you want to see the renderings (spoiler: zipline), check them out here.
---
EDUCATION
Tea Area schools are filling fast. Here's how voters will weigh how to make more space.
Simplified: Tea Area voters will get to decide whether the school district should take out a $39 million bond to build an addition to the existing high school to help accommodate the fast-growing number of students.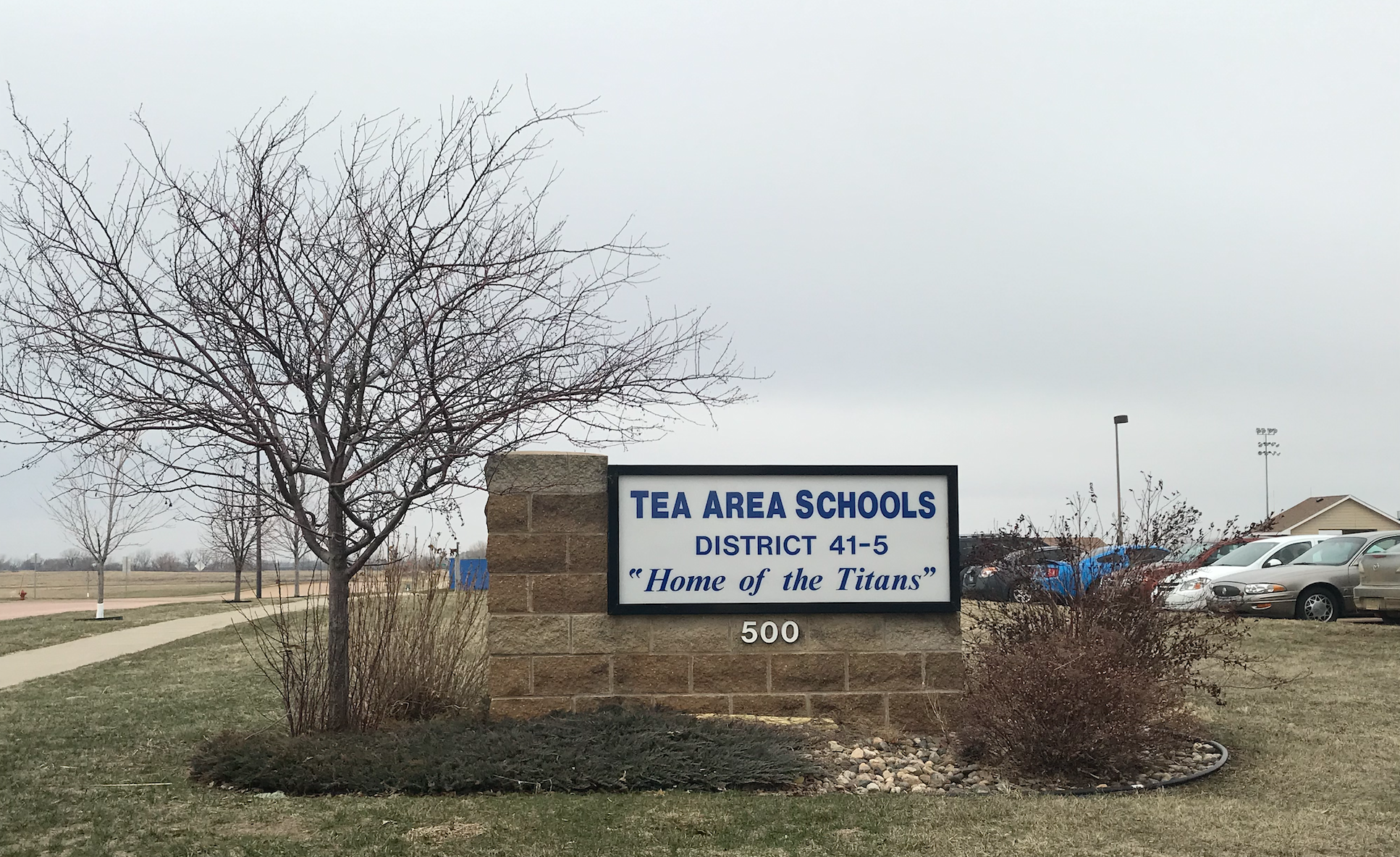 Why it matters
Tea is one of the fastest-growing school districts in the state. It started with about 700 students in 2003, and today it has more than 2,100.
That growth isn't showing any signs of slowing. Superintendent Jennifer Nebelsick Lowery projects the district will see another nearly 950 kids by 2026.
The district has built 78 elementary school classrooms in the last decade. As those kids now near high school, the existing building – which is already at capacity – doesn't have room for them.
"The difference between our graduating class and our kindergarten class is where a lot of our growth is," Lowery said.
So, what are voters deciding?
Get the specifics (and next steps) here.
---
SIMPLIFIED PRESENTS
She's got a recognizable laugh and a passion for customers. Meet Laura.
This is a paid piece for Silverstar Car Wash.
Simplified: Laura Gillis has worked as a cashier for Silverstar Car Wash for the last five years. What's kept her going? The relationships she's built with customers.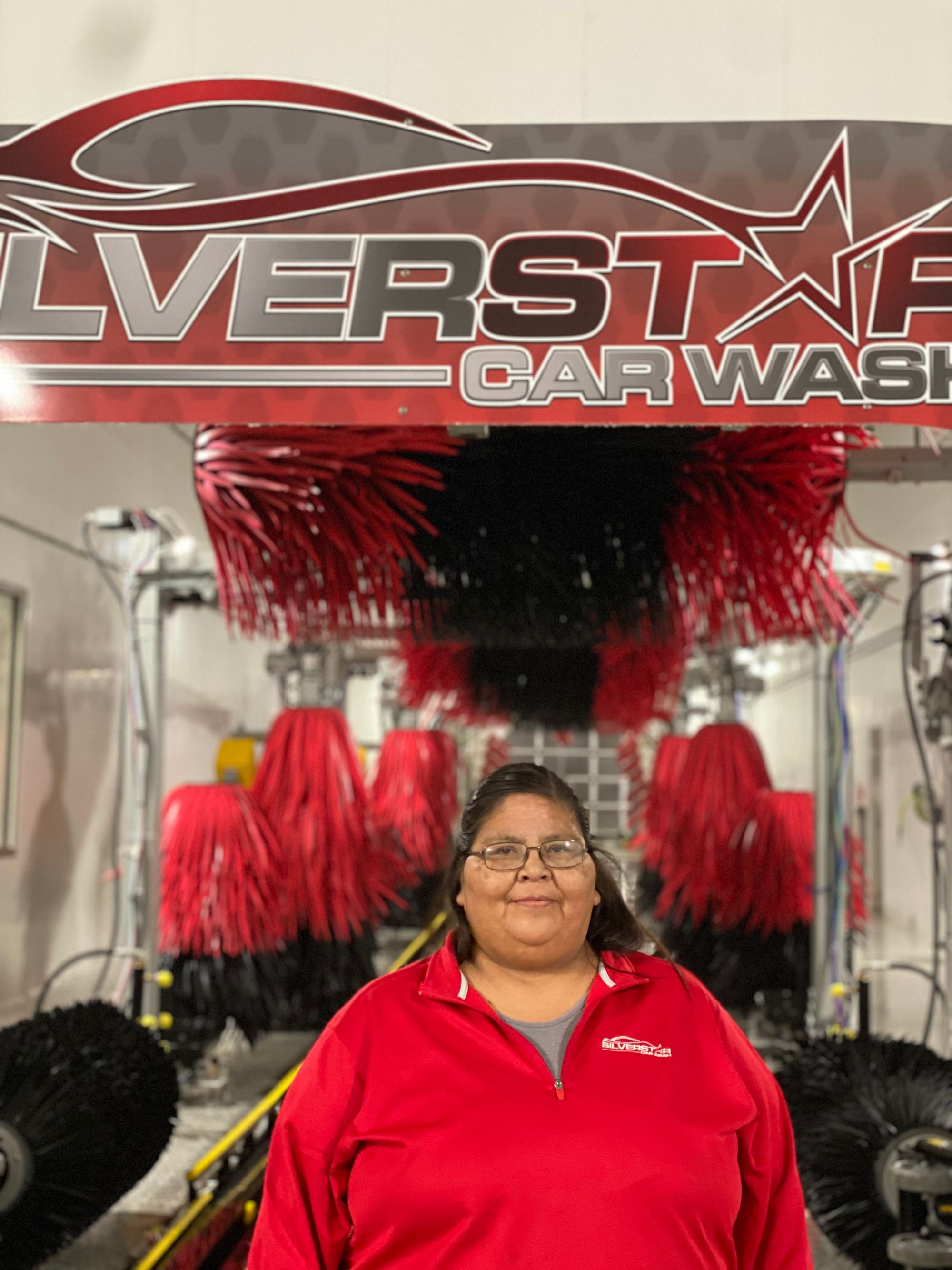 Why it matters
Gillis – who was born and raised in Sioux Falls – started working for Silverstar after hearing from a friend who also worked for the company.
She spent four and a half years at the 26th Street and Sycamore Avenue location before moving to the new wash at 41st Street and Grange Avenue.
In the time she's been with Silverstar, she's seen new locations pop up across town, but her favorite part of the job has always been building relationships with customers.
"It means a lot," Gillis said. "I like building that friendship with customers so that they know when they come back, they know what they're getting."
Q&A: Meet Laura Gillis
---
THIS AND THAT
Stuff to do (St. Patrick's Day edition)
Paint the shamrock. The annual painting of the shamrock starts at 11 a.m. Saturday outside Mrs. Murphy's Irish Store downtown.
Catch the parade. The first parade in two years will kick off at 2 p.m Saturday near 13th Street and Phillips Avenue and will move north on Phillips up to Fourth Street. Details here.
Grab a drink or green beer. Ok, I'm doing my best to get bar specials here, but there are events at basically every spot in town between Thursday and the weekend. A quick list includes Woodgrain, Remedy, Shenanigans, Pave, Wileys, Blarney Stone, Obscure, and Glacial Lakes.
Listen to a live band. Monks will have live Irish pub music Saturday, and, if that's not your style DaDa Gastropub has 4 Sure, a Top 40 hits cover band starting at 7 p.m.
---
What I'm falling for this week:
The annual melting away of seasonal depression as temperatures hit 60 degrees
Wishing my husband a very, very happy 30th birthday (Love you, honey – thanks for editing this newsletter at midnight every week because I procrastinate.)
---
Become a member
Has Sioux Falls Simplified made you feel smarter about where you live? Consider buying in to a smarter Sioux Falls by becoming a member and offering financial support to the no B.S. journalism you've been reading here.