Happy Wednesday! Megan here.
Weather check: Warm and dry (but cooling off over the weekend)
Status check: It is, in fact, Wednesday. Even though yesterday was basically Monday, you're halfway through the week!
A quick reminder that we won't have a Friday issue this week, but we'll be back in action with both issues next week!
This week, I'll tell you about a proposed tax incentive to help build more affordable housing. You'll also see how Experience Sioux Falls is looking to boost its digital presence (including Tik Tok), and there's a LOT of city news in Super Simplified this week from the latest on the budget to campaign spending in the slaughterhouse fight. Oh, and the events guide, of course!
And now, news:
Sioux Falls latest affordable housing project? $300,000 new-construction homes.
Simplified: A planned development in northeast Sioux Falls hopes to offer new-construction homes for between $232,000 and $323,000 in an effort to make more accessible housing in the city. And, to that end, the developer is asking the city for special financing to help offset costs.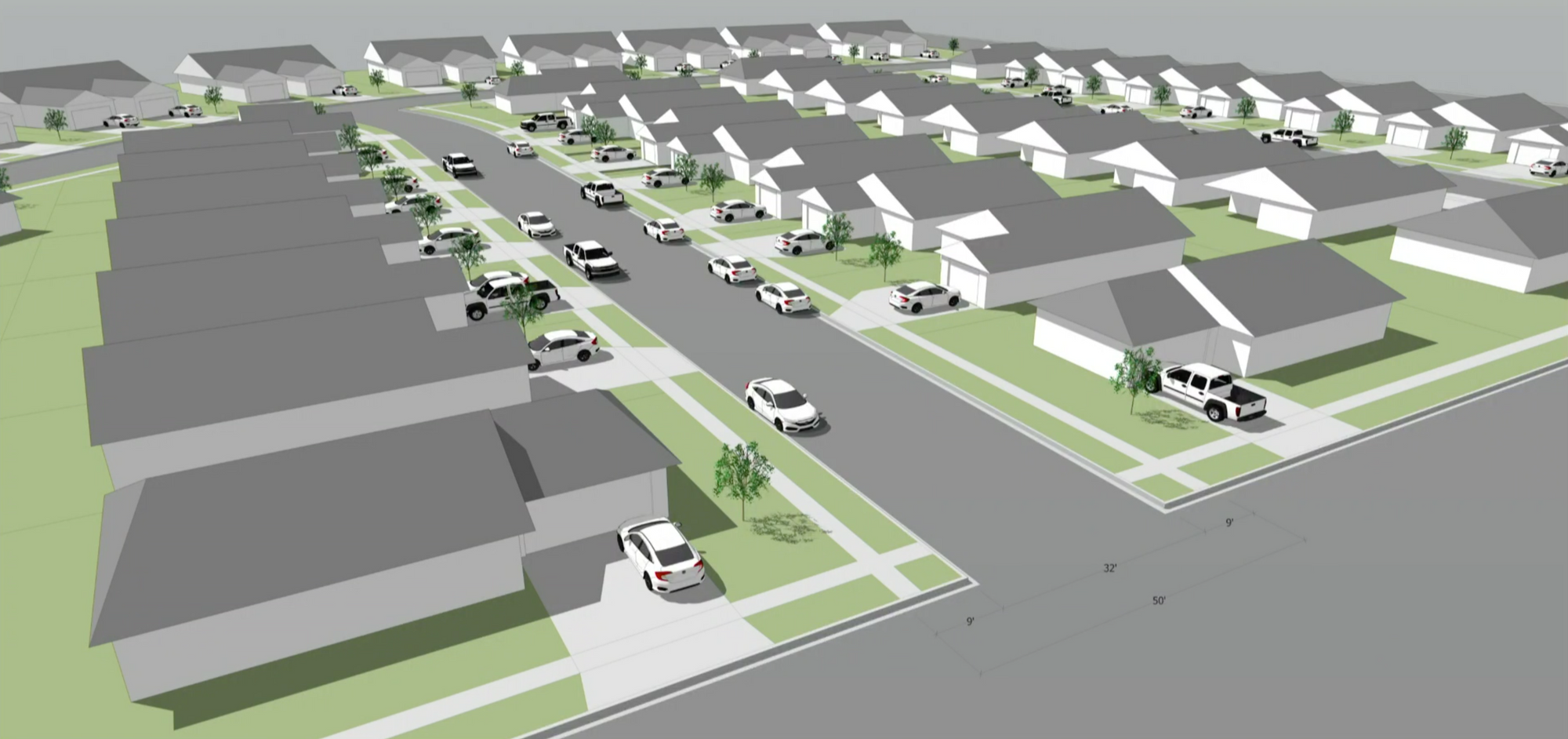 Why it matters
Housing is a major issue in Sioux Falls at all income levels. And while the problem is greatest for those in extremely low-income situations, it's also becoming increasingly difficult for people with middle incomes to find a home.
Developer Kelly Nielson said his team has been looking at the best way to design new construction homes at a low-enough price that the sale price is accessible to first-time homebuyers. The question from some city councilors, though, is, "Are these homes accessible enough?"
The last big piece of the puzzle to make it happen is approval from the City Council to authorize tax-increment financing to the tune of $2.14 million. If that happens, Nielson could start construction on the 9.7-acre, $20+ million development – located near Veterans Parkway and Madison Street – next spring.
"The vision of this isn't for just Nielson Development," Nielson told councilors Tuesday. "I'm hoping this concept works so you see these larger developers doing this same concept."
How is a $300,000 house 'affordable housing'?
The city's framework is all based on the state's first-time homebuyer program. Let me break it all down for you in detail here.
---
How Tik Tok, more digital spending will help Experience Sioux Falls put our city on the map
Simplified: Experience Sioux Falls is looking to see about a 35 percent increase in digital advertising spending to promote the city in 2023. It's the second year in a row with a significant increase, and CEO Teri Schmidt said it needs to happen if Sioux Falls is going to push to the next level in attracting visitors and events.
Why it matters
This is the first full annual budget for Experience Sioux Falls since it became its own independent organization – no longer a subset of the Chamber of Commerce.
Funding for Experience Sioux Falls is also changing this year as the city restructured how it collects taxes from hotels. Schmidt estimates they'll see more than $2 million in revenue in 2023.
The increased focus on digital strategy includes expanding to Tik Tok, Schmidt said, as well as resources to track digital advertising efforts to make sure ads are working.
"We've gotta push to another level. We're not satisfied here," Schmidt said. "We've gotta get Sioux Falls back up where we should've been had we not had COVID."
What happens next?
---
TL;DR
Super Simplified Stories
🐷 See who's funding the group opposing the new slaughterhouse. Five-figure contributions from POET and JDS Industries make up the largest chunk of change behind a group looking to shut down the planned Wholestone Farms pork processing plant. See a full list of funders (both individual and business) here. And, if you're behind on slaughterhouse drama, get the Simplified rundown here.
💰After city budget hearing, City Council will vote to approve next week. The council's vote on the first reading of the 2023 budget will take place next week after a public hearing Tuesday night. There was only one member of the public who spoke on the budget, but several others voiced opinions during an earlier agenda item about property tax increases. Rewatch the meeting here.
City website redesign to cost more than $600,000. City Councilors on Tuesday approved an amendment to provide an extra $175,000 to fund a redesign of the city website. That's in addition to the initial agreement of $425,593 approved in April – meaning the grand total is $600,593. Here's an explanation of the cost increase from Communications and Culture Officer Allie Hartzler.
💵 City to spend $115,000 studying wages & benefits. The council also approved on Tuesday a contract with Gallagher – a compensation and benefits consultant – to help the city better understand if it's doing the right stuff to attract new employees and keep existing ones. The research should be finalized by the end of the year and then will be presented to City Council.
---
THIS AND THAT
---
What I'm falling for this week:
Fall vibes
Pretending to have nostalgia for Valentino's even though I never actually ate there before it closed...
---
Become a member
Has Sioux Falls Simplified made you feel smarter about where you live? Consider buying in to a smarter Sioux Falls by becoming a member and offering financial support to the no B.S. journalism you've been reading here.