Happy Wednesday! Megan here.
Cool thing: I'm ordering Sioux Falls Simplified stickers. If you're a member, you get one (stay tuned for an email from me on that). If you want one, and you're not a member, well...maybe consider joining? Or maybe you'll have to just get lucky and spot one around town!
Weather check: Wet
This week, I'll tell you about how a committee of five people is working to decide how you're represented in the City Council. You'll also learn about a new grant helping daycares and why more kids are foregoing college.
And now, news.
CITY
This group decides how you're represented by City Council
Simplified: The Districting Commission is a five-member group with a job impacting more than 192,000 people. They're the ones drawing the lines that determine City Council districts.
Why it matters
Sioux Falls is growing, but not all parts of town are growing at the same rate.
With new 2020 census data, the boundaries need to be redrawn for Sioux Falls' five council districts to make sure all areas are equally represented by city government.
Whether or not you vote, the councilor in your district is making decisions that affect you.
And the five-member districting commission for the city is making decisions now that will affect how you're represented.
"We want public participation before we're too far down the road," said Mark Millage, a districting commission member representing northwest Sioux Falls. "We don't want somebody to, after we've made a recommendation, to show up at the last City Council meeting to protest."
How does redistricting work? And what happens next?
---
COMMUNITY
How local daycares are joining the gig economy
Simplified: Embe received a $200,000 Bush Foundation grant to pilot a new program that lets daycares find substitutes to fill last-minute staffing needs via software. It's taking a page out of the gig economy playbook in a structure not seen anywhere else in the midwest, officials say.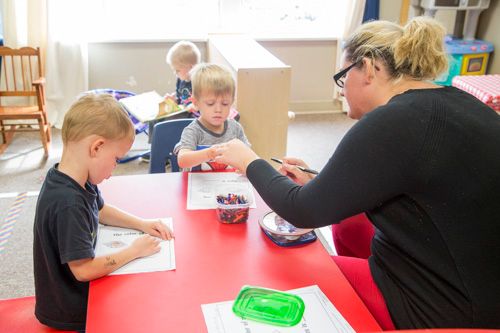 Why it matters
Childcare is the "workforce behind the workforce," said Jennifer Hoesing, chief development officer for Embe.
Daycares have also seen the same staffing challenges as many other Sioux Falls businesses during the pandemic. It was through looking at those challenges this pilot program was developed.
The shared substitute program – which is still in development – gives daycares a way to find workers while also bringing childcare into the gig economy by giving workers flexibility to choose when and where they want to go.
"The need is significant ... we're constantly, daily dedicated to finding substitutes to maintain our services," Hoesing said.
What will the pilot program look like? And what next?
---
SIMPLIFIED PRESENTS
How the community rallied after Lennox tornado
This is a paid piece from the Sioux Metro Growth Alliance.
Simplified: A tornado tore through just under two miles of Lennox on Saturday afternoon, and right away community members were out helping each other clean up the mess it left behind. Here's a look at how businesses and individuals came together to help.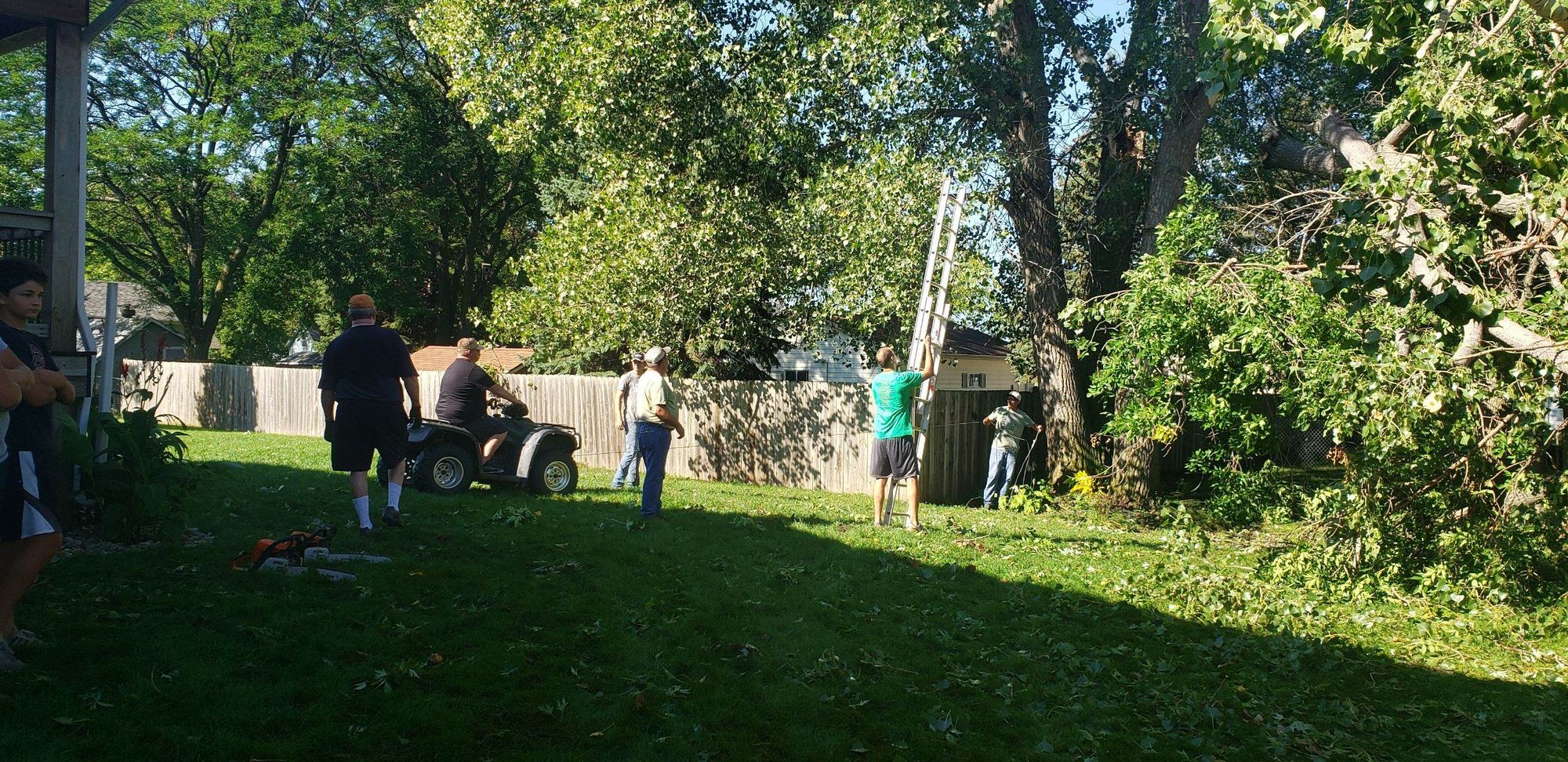 Why it matters
The National Weather Service said the EF-1 tornado had a 400-yard width, 95 mph winds and a 1.9 mile path when it hit Lennox.
There were no injuries. But homes, businesses and the Lennox high school were damaged, along with felled trees across town.
Cleanup efforts began immediately, and by Sunday morning there were crews helping remove debris, fixing the school roof, and donating food and water to volunteers.
"There were just groups of people that'd get together and walk down the road, and if it looked like people needed help, they'd chip in, whether they knew them or not," Mayor Stacy DuChene said.
How extensive was the damage?
Learn more and see more photos here.
---
Stuff to watch
COVID-19. I know, I know. I could put this on every week. But folks from Sanford, Avera and the Sioux Falls health director are giving an update on the pandemic Wednesday (today) at noon as cases climb statewide.
Marijuana rules. The Sioux Falls City Council is set to give a final vote on an ordinance regulating medical marijuana dispensaries in its meeting next week. Watch for an agenda and live recording of Tuesday's meeting here.
School facilities. The Sioux Falls School Board is looking at facilities planning Wednesday afternoon. The new middle and high schools are built – what's next in the $190 million bond rollout?
---
EDUCATION
Fewer Sioux Falls kids are choosing college
Simplified: The percentage of Sioux Falls high schoolers going straight to college after graduation went down in 2020. At the same time, the fastest-growing job sectors are the ones that need degrees.
Why it matters
The majority (about 65 percent) of jobs in 2022 will require post-secondary education, according to the Bureau of Labor and Statistics. Fastest-growing areas include computer programming, healthcare and community services.
About 55 percent of the Class of 2020 went straight to college after graduation, according to the Sioux Falls School District – a slight decline from 59 percent the two years prior.
Reasons for foregoing college vary from financial need to the desire to take a gap year to existing job opportunities.
"There's just a lot of options," said David Meyers, a counselor at Lincoln High School.
She's a Roosevelt High School graduate in the Class of 2021, and she's not in college. Learn why.
---
SIMPLIFIED PRESENTS
A day in the life of a car wash lead
This is a paid piece for Silverstar Car Wash.
Simplified: Leads at Silverstar Car Wash help set the tone for their fellow employees, as well as ensuring everything runs smoothly for customers at all stages of the process. Here's a closer look at their job.
Why it matters
There are two types of leads: Wash bay leads and cashier leads.
A lead functions similarly to a supervisor in that they help oversee employees on a team, show new employees the ropes and communicate goals.
They're also making sure people on their teams are feeling motivated and ready to serve customers.
"I tell my employees one little smile can go 100 miles," said Jess Heard, a wash bay lead at the Silverstar location near 26th Street and Sycamore Avenue. "It can change somebody's day."
What's a day in the life like? And learn how you can apply here.
---
THIS AND THAT
Stuff to do:
Welcome players home. Sanford is hosting a welcome home party for the Sioux Falls Little League players starting at 7 p.m. Wednesday at the Sanford Pentagon. Hear from players and parents. The event is free, and masks are required.
Outdoor music. The Levitt Shell has four concerts left this season. Check out their calendar here for a full listing.
Block party. Music, food, shopping and one final taste of block party before everyone starts saying, "Winter is coming."
Bees? Learn all about pollinators at Good Earth State Park's pollinator day event from 2 to 4 p.m. Saturday at the park's amphitheater.
Want to see your event listed here? Email megan@sfsimplified.com.
---
What I'm falling for this week:
---
Become a member
Has Sioux Falls Simplified made you feel smarter about where you live? Consider buying in to a smarter Sioux Falls by becoming a member and offering financial support to the no B.S. journalism you've been reading here.