Happy Wednesday! Megan here.
😳 Catch me in your inbox last night? Oops. There's a fine line between the button to publish and the button to email all of you. Sorry, friends – accidents happen. Here's the full issue!
Status update: Totes are coming. More details to come, but paying members will get first dibs on a limited offering of Sioux Falls Simplified tote bags. Want to be the first to know when they launch? Sign up to be a member today!
Weather update: Back to fall after last weekend's quick summer detour
This week, I'll give you the latest details on the zoo/butterfly house merger. You'll also see how diverse Sioux Falls schools are and get a look at statewide races for the SoDak Simplified Election Guide. Oh, and there's a ton of Super Simplified news this week, too – hope you're ready to read!
And now, news:
See how the makeup of Sioux Falls schools is changing
Simplified: Sioux Falls school board members this week got to see the latest demographic data for students in the district. The trend? More diversity, thousands of kids with special education needs and dozens of languages spoken.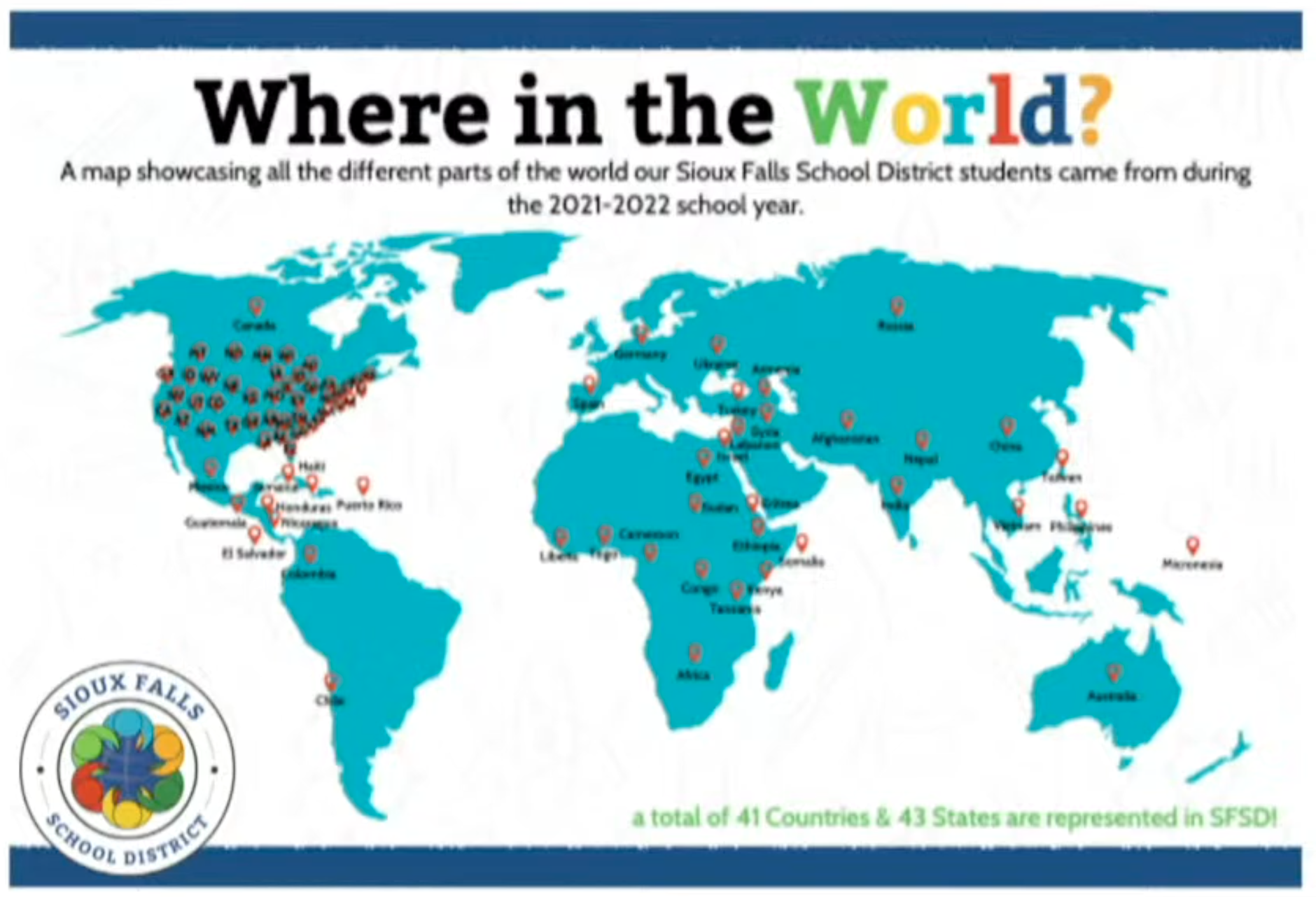 Why it matters
School (and city) officials often say that if you want to see the future of Sioux Falls, demographically, look to the K-12 school system.
This report shows a continued trend of increasing diversity in schools, especially at the elementary level, where about 46 percent of kindergarteners are Black, Indigenous or people of color. That's compared to 34 percent of 12th graders this year.
The report also shows the number of students receiving special education services. And it shows the percentage of students receiving free or reduced meals – which speaks to the income levels of families in the Sioux Falls School District.
"This gives us just a little more detail … as to who our student population is," Superintendent Jane Stavem told board members Monday.
Ok, so what are some other stats?
Here's a quick look at the highlights from Monday's presentation.
---
Your guide to all statewide races
Editor's note: This is part of a series looking at the Nov. 8 election. Meet the state legislative candidates here, and get a rundown on ballot measures here.
Simplified: South Dakotans could see a new governor, new representation in Congress and new faces in a number of statewide roles. There are also lots of incumbents in the running. Here's a breakdown of what's on the ballot.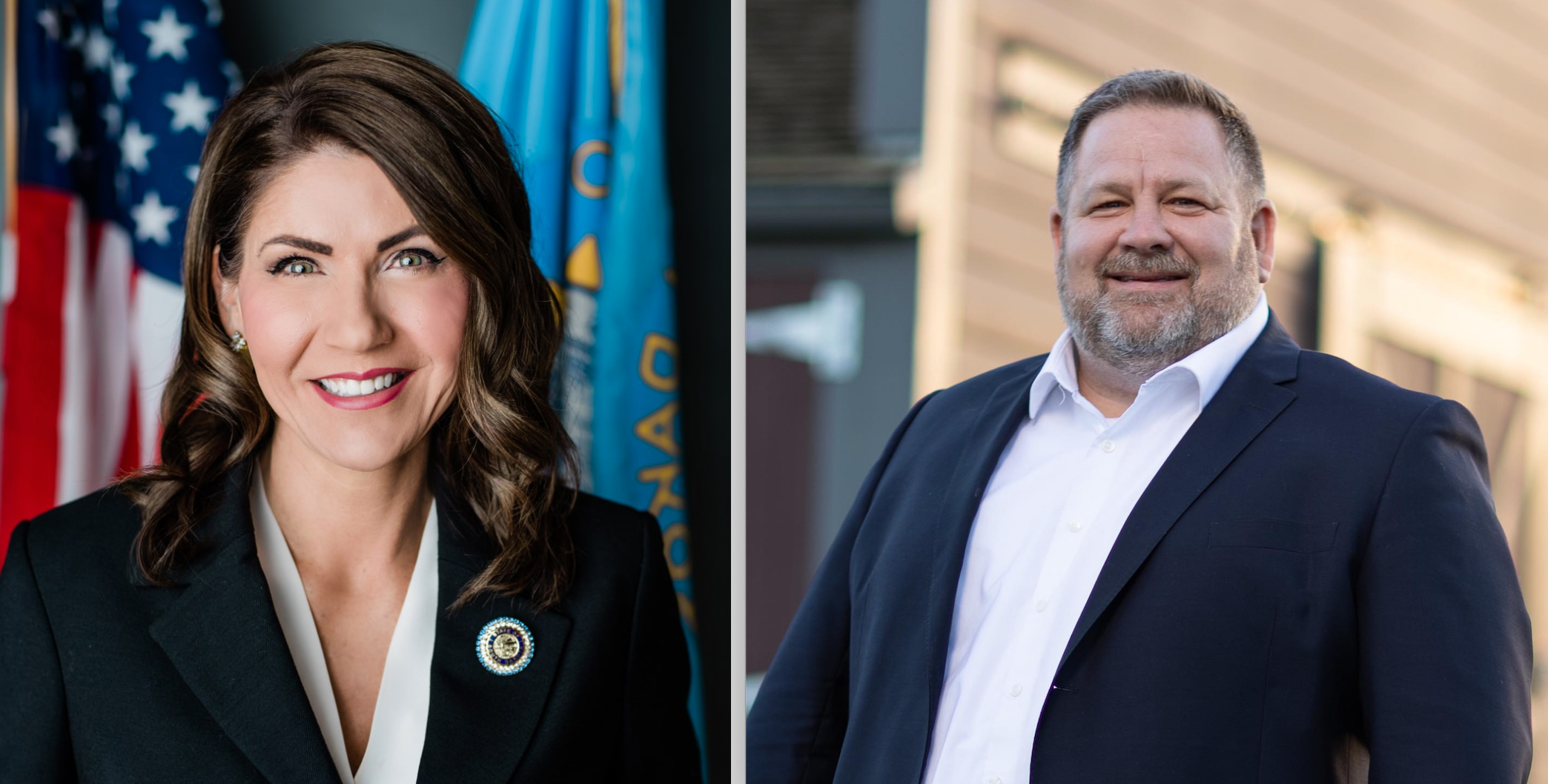 Who's running for governor?
Gov. Kristi Noem is seeking another four-year term with running mate, Lt. Gov. Larry Rhoden.
Democratic lawmaker Jamie Smith is challenging Noem with running mate Jennifer Keintz.
While those two have been the frontrunners (in what could be a close race, per a recent SDSU poll), voters also have a third-party option in Libertarian candidate Tracy Quint and running mate Ashley Strand.
Want to hear from the candidates? All three of them were present for a debate – the only debate Noem agreed to – with Dakota News Now earlier this fall. Find a replay of that debate here.
What about Congress? And what other statewide races are there?
---
How hands-on support helped this woman grow her business
This is a paid piece from Midco.
Simplified: Supporting business owners starts by meeting them where they are, building strong relationships and showing up when they need it most. To recognize National Women's Small Business Month, we chatted with a local business owner about how Midco has helped her along the way.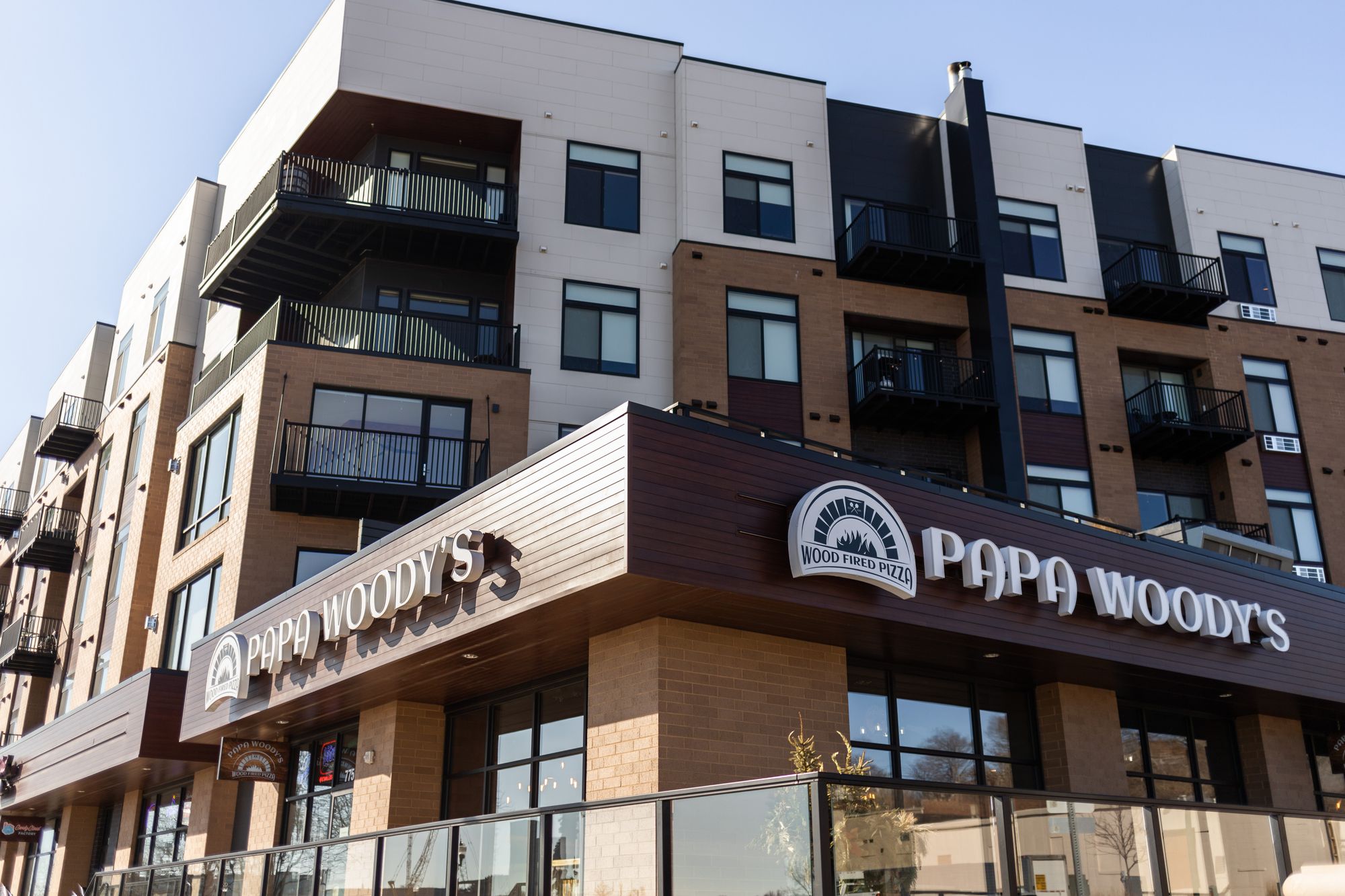 Why it matters
Lisa Esser, owner of Papa Woody's Pizza, knew she'd need a reliable internet, phone and TV connection as her restaurant moved to a larger location earlier this year.
Midco's goal in supporting businesses, both large and small, is to look at their needs and find the right combination of services to help them succeed. That approach is the same whether it's a small local business or a large industry.
When Esser announced the move, it was Midco Account Executive Melissa Schmiedt who reached out to her first to help her figure out how her needs were changing.
"It was nice to not have to worry about some of those technical things that, frankly, I don't know anything about," Esser said. "I relied on Melissa and the experts at Midco to figure that out for me."
Tell me more about Papa Woody's experience
And how can I learn more about Midco's offerings for businesses?
---
TL;DR
Super Simplified Stories
Homelessness Task Force refines recommendations. After releasing a first draft earlier this month, the task force is back with four recommendations it's looking to bring to the City Council – though they'll have one more meeting Nov. 7 to make changes before the final draft goes to council.
Sioux Falls kids lag state average in college/career readiness. The latest data showed a drop in the number of students who are ready for college or a job after graduation. Meanwhile, graduation rates are steady, and attendance is down. Kids have also lost ground in reading and math – South Dakota Searchlight has more analysis on that here.
Make sure your pets are up on their rabies vaccine. Animal Control this week released a notice that the city has found 74 rabid bats so far this year. (For context, it found only 42 rabid bats between 2009-2018, so 74 in just one year is ... a lot.) Make sure your pets are vaxxed, and if you see a bat in your home, don't panic. Just call Animal Control at the non-emergency number 605-367-7000.
Want to paint a mural on the unfinished parking ramp? The Sioux Falls Arts Council put out a call for artists to submit qualifications for a temporary mural on the 10th Street ramp. Per the call, the project budget is $28,500, and it's estimated to be completed by June 30, 2023. It also states the mural may only be on display for 18 months, putting a bit of a clearer timeline on when we might see a new development at that site. (i.e. not before 2025, probably)
SculptureWalk announces People's Choice winner. Artist Travis Sorenson won for his sculpture "Elk." It'll be added to the city's collection of public art. See a photo here.
---
More than a merger: How Sioux Falls Zoo & Aquarium plans to expand in the next decade
Simplified: The Great Plains Zoo and the Butterfly House & Aquarium are joining forces to create one big destination in the city. But the big future vision doesn't stop once they're combined as the Sioux Falls Zoo & Aquarium. Here's a look at the plan for the next decade.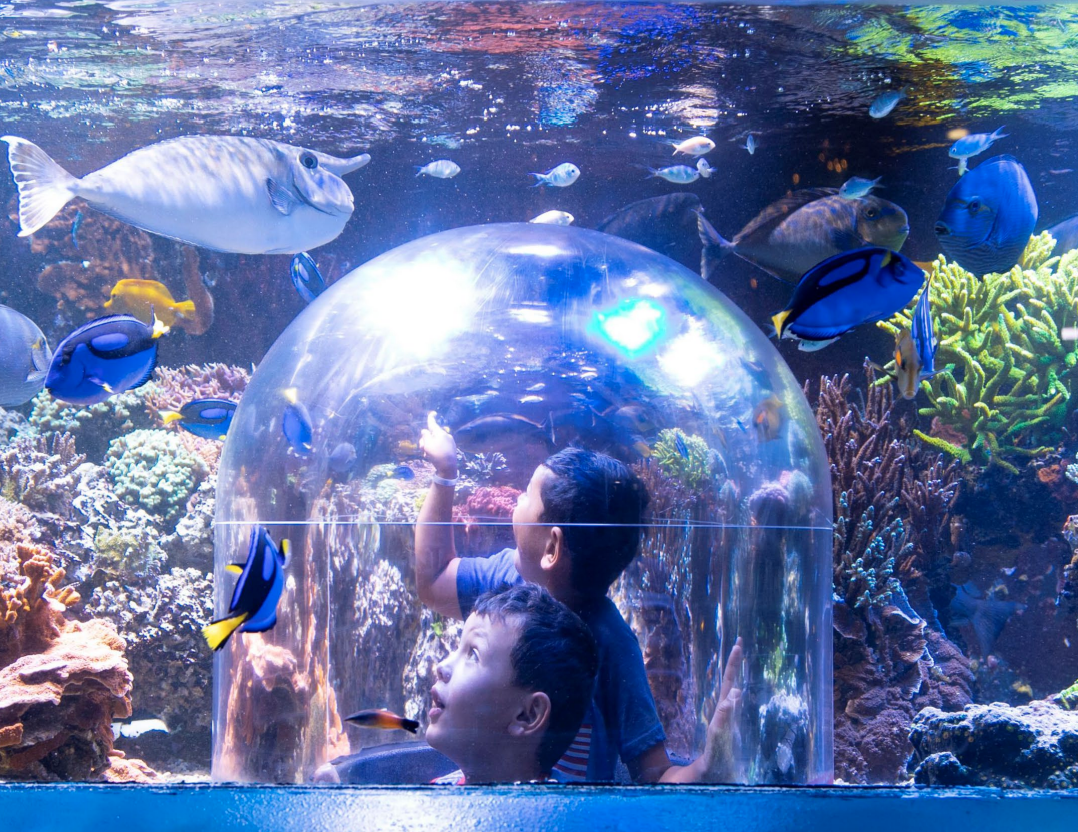 Why it matters
The merger is effective as of January 2023, but it'll take another couple years before the two nonprofits live on the same campus at what's now the Great Plains Zoo.
The big plan between now and 2025 is to create a larger aquarium space and a new butterfly rainforest, as well as expanded staff spaces to accommodate workers needed in the new facility, zoo CEO Becky DeWitz told City Council on Tuesday.
The newly-named Sioux Falls Zoo & Aquarium will have a grand opening in 2025. And the plan is to keep adding a new exhibit or improving an existing exhibit once a year through 2031, DeWitz said.
"We think that we can better serve our community, our animals and our staff through this merger," she added.
What are some of the other improvements or expansions planned?
---
How to find a good, clean spook this weekend
This is a paid piece from Silverstar Car Wash.
Simplified: Spooky season is in full swing, and that means Silverstar Car Wash's annual Haunted Car Wash is back. Find some good, clean scares and support a good cause this weekend.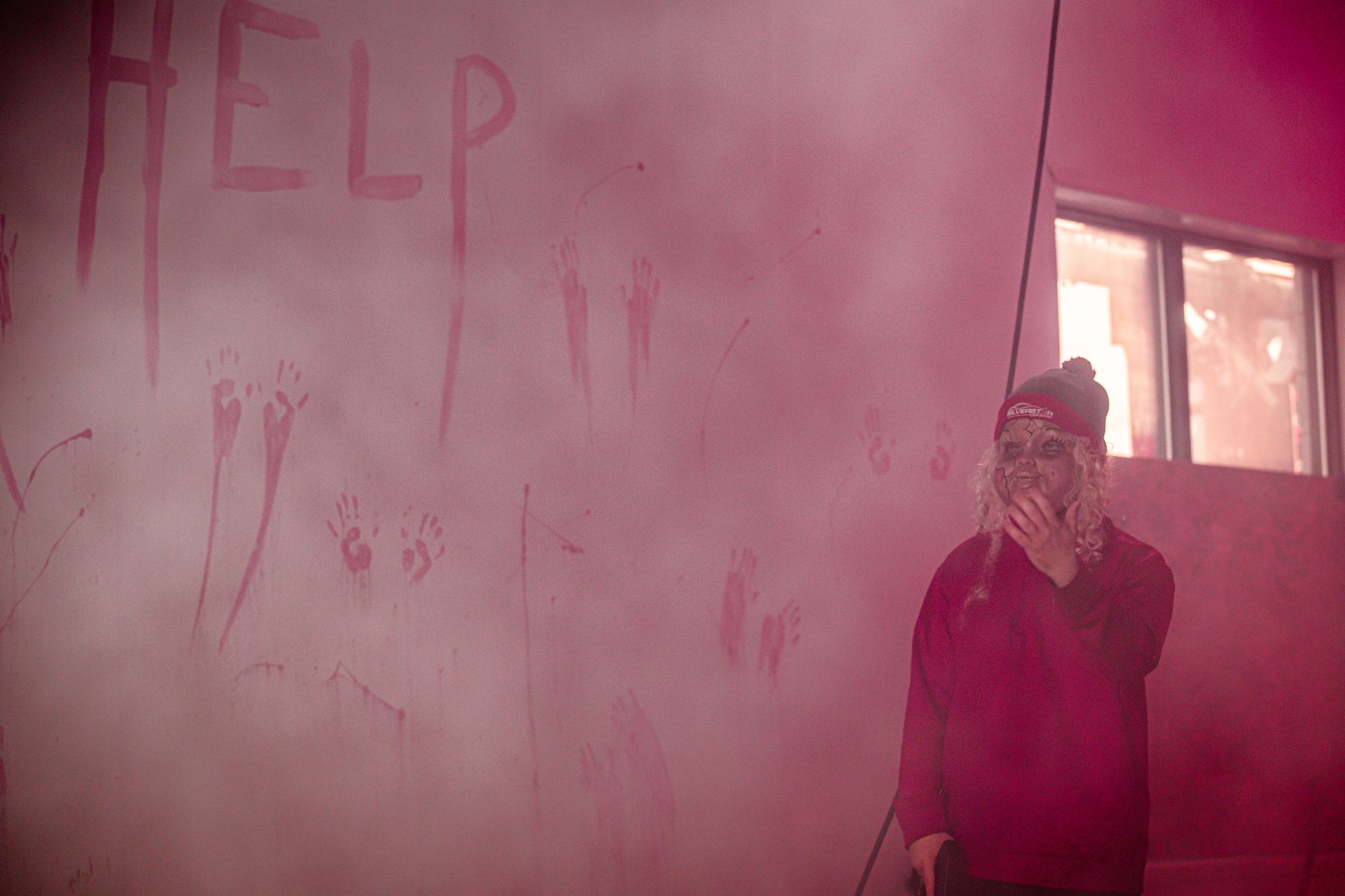 Why it matters
Thousands of people attend the Silverstar Haunted Car Wash each year, and it's become one of the most popular "haunts" in the region.
The haunted wash also raises money to benefit Feeding South Dakota, and visitors are encouraged to bring canned food donations, as well.
This year's theme is "A Nightmare at Silverstar," and is sure to give visitors a thrill (while also leaving in a very clean car).
"This is one of the most fun events we do each year," Regional Manager Will Bell said. "Our team loves getting into the Halloween spirit and seeing the thrill of people coming through the wash."
What to know before you go
---
THIS AND THAT
What I'm falling for this week:
---
Become a member
Has Sioux Falls Simplified made you feel smarter about where you live? Consider buying in to a smarter Sioux Falls by becoming a member and offering financial support to the no B.S. journalism you've been reading here.